North Carolina Flag
North Carolina Flag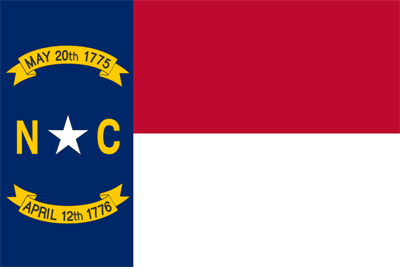 DESCRIPTION:

North Carolina's state flag was officially adopted in 1861 - at the beginning of the Civil War.

It was updated in 1865, when the state's initials were added to the original flag of red, white and blue, and placed to the left and right of the white star.

The upper date, May 20th, 1775, commemorates the first meeting of North Carolina citizens that were declaring their freedom from Great Britain. The lower date, April 12th, 1776, commemorates the first official action by an entire colony calling for independence from Britain.

LARGER FLAG: View this flag at 800 pixels wide here!

all Country Flags here!

all USA State Flags here!

NORTH CAROLINA map here!
North Carolina Photographs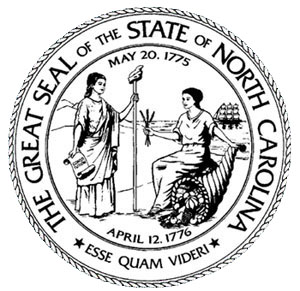 Official Seal of the State of North Carolina
North Carolina Cities, Counties & Area Codes
This page was last updated on August 24, 2020.