Arkansas Description
Arkansas was inhabited by a variety of Native American Indians prior to exploration in the late 16th century by the Spanish explorer, Hernando de Soto.
Frenchman Henri de Tonti established the first permanent white settlement in 1686 at Arkansas Post. In 1803, the land was acquired from France by the United States as part of the Louisiana Purchase.
It became part of the Missouri Territory in 1812, but was established as the Arkansaw Territory in 1819 after the cotton boom of 1818 brought large waves of settlers. Its capital was first established at Arkansas Post, but moved to Little Rock in 1821.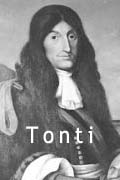 Arkansas was admitted to the union on June 15, 1836 as a slave state. After initially refusing to join the confederacy, Arkansas seceded after the attack on Ft. Sumter in 1861. Numerous small-scale battles were fought in Arkansas during the American Civil War.
Arkansas was readmitted to the United States of America in June 1868 after a new constitution was adopted giving African Americans the right to vote and hold public office.
In 1881, a law was passed to adopt an official pronunciation of the state name, the only state with such a law. The accent is placed on the first and third syllables of the name (ARE-kan-SAW). The pronunciation are-KAN- sas is and was "an innovation to be discouraged."
Sharecropping and tenancy replaced much of the broken plantation system in the late 1800s. Bauxite and lumbering industries developed and oil was discovered in 1921. The Mississippi River flooded one-fifth of the state in 1927 and the Great Depression of the early 1930s struck blows to the Arkansas economy.

After the watershed integration case Brown vs. Topeka Board of Education in 1957, Little Rock unfortunately attracted worldwide attention. Arkansas Governor Orval Faubus called National Guard troops to support segregationists and prevent the enrollment of nine African American students to Little Rock Central High School. President Dwight Eisenhower sent troops to escort the students into the school and Little Rock high schools were completely integrated by fall 1959.
Today a wide variety of agricultural industries, as well as mineral and petroleum-based products are mainstays of the state's modern economy. New manufacturing businesses are on the increase, and major corporations like Tyson Foods and Wal-Mart are based here.
Tourism is growing in importance, with former U.S. President William Jefferson Clinton's boyhood home in Hope, and his Presidential Library in Little Rock now major attractions. Other points-of-interest include Hot Springs, Eureka Springs, and Murfreesboro, where the country's only diamond mine operates as a tourist site.
"The Natural State" nickname surely does fit Akansas, as its mountains, rivers, natural springs, caves, caverns, and other breathtaking vistas, as well as its friendly, welcoming residents, make it a great family destination at any time of the year.
Arkansas Cities, Counties & Area Codes
This page was last updated on April 7, 2017.