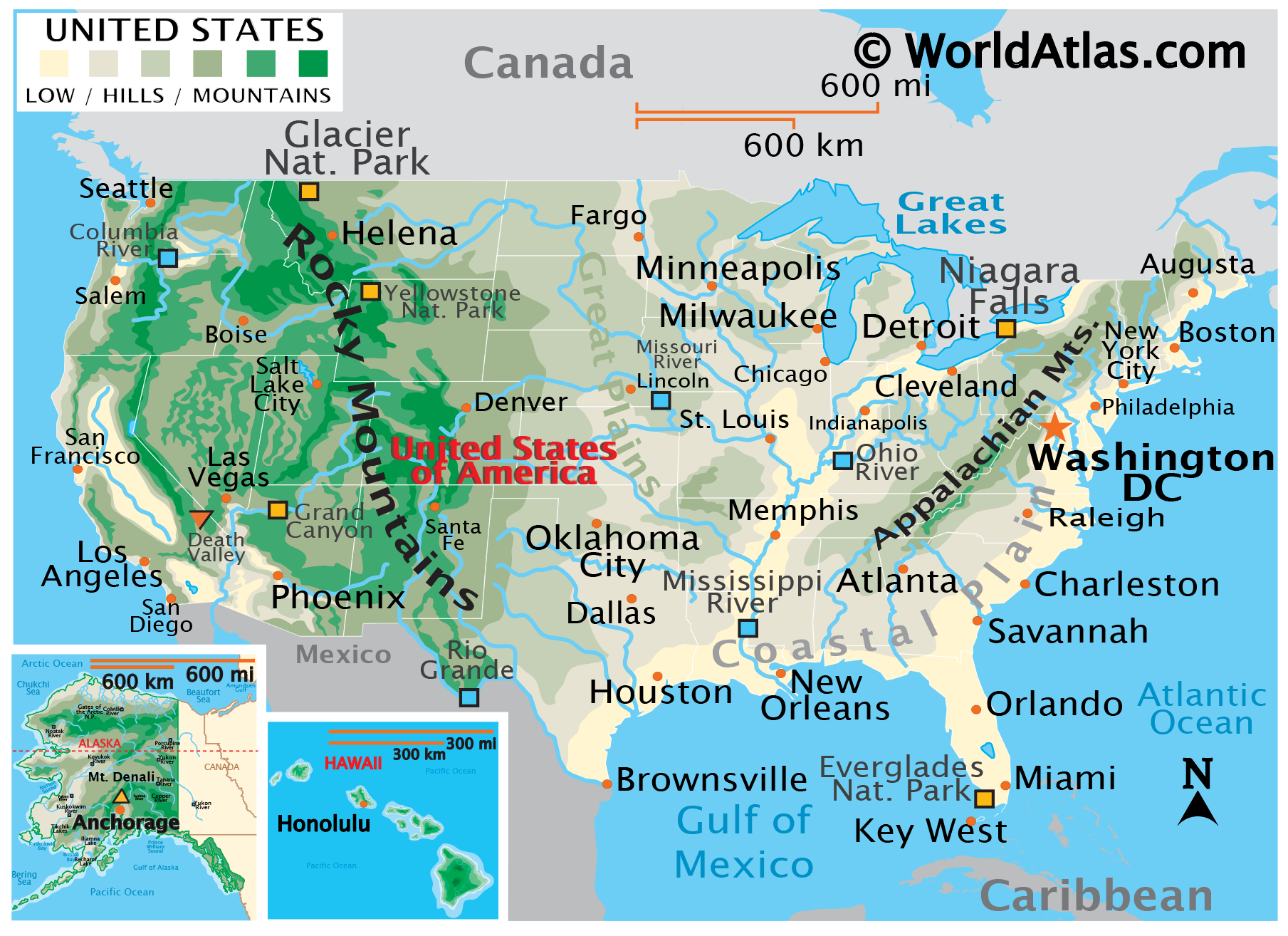 Print Map
Physical Map of the United States
This map shows the terrain of all 50 states of the USA. Higher elevation is shown in brown identifying mountain ranges such as the Rocky Mountains, Sierra Nevada Mountains and the Appalachian Mountains. Lower elevations are indicated throughout the southeast of the country, as well as along the Eastern Seaboard. Major rivers in the country include the Mississippi, the Missouri, the Colorado, the Arkansas, and the Columbia. Large lakes include the Great Lakes system consisting of Lake Superior, Lake Huron, Lake Michigan, Lake Erie, and Lake Ontario.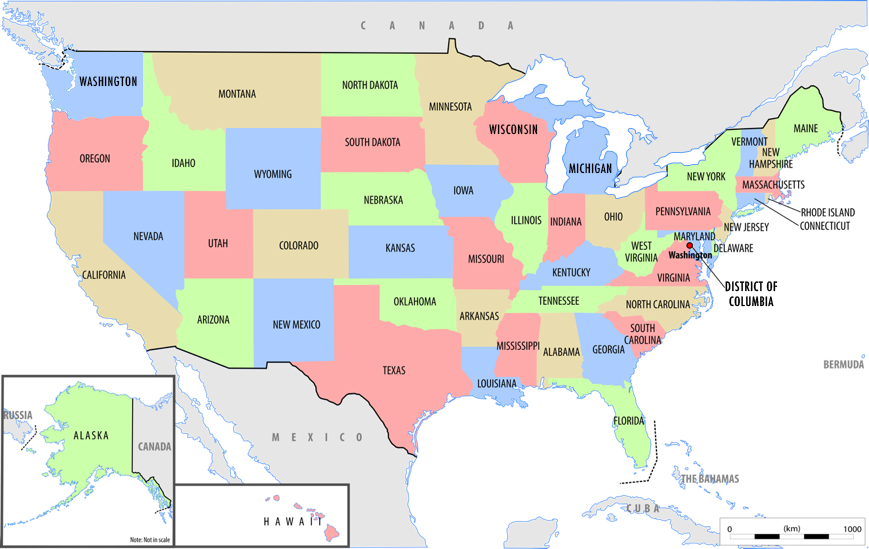 Print Map
List of States:
Alabama, Alaska, Arizona, Arkansas, California, Colorado, Connecticut, Delaware, District of Columbia, Florida, Georgia, Hawaii, Idaho, Illinois, Indiana, Iowa, Kansas, Kentucky, Louisiana, Maine, Maryland, Massachusetts, Michigan, Minnesota, Mississippi, Missouri, Montana, Nebraska, Nevada, New Hampshire, New Jersey, New Mexico, New York, North Carolina, North Dakota, Ohio, Oklahoma, Oregon, Pennsylvania, Rhode Island, South Carolina, South Dakota, Tennessee, Texas, Utah, Vermont, Virginia, Washington, West Virginia, Wisconsin, Wyoming
More US Maps
13 colonies map

Electoral college map

US latitude and Longitude map

Louisiana purchase map

Major US river map

US county map

US landform map showing mountain ranges

US map with states and capitals

US rail map

US relief map

US road map

US satellite map

Continental US Outline Map

US Map for kids with States

US major cities map

US landform map for kids
Where is the United States?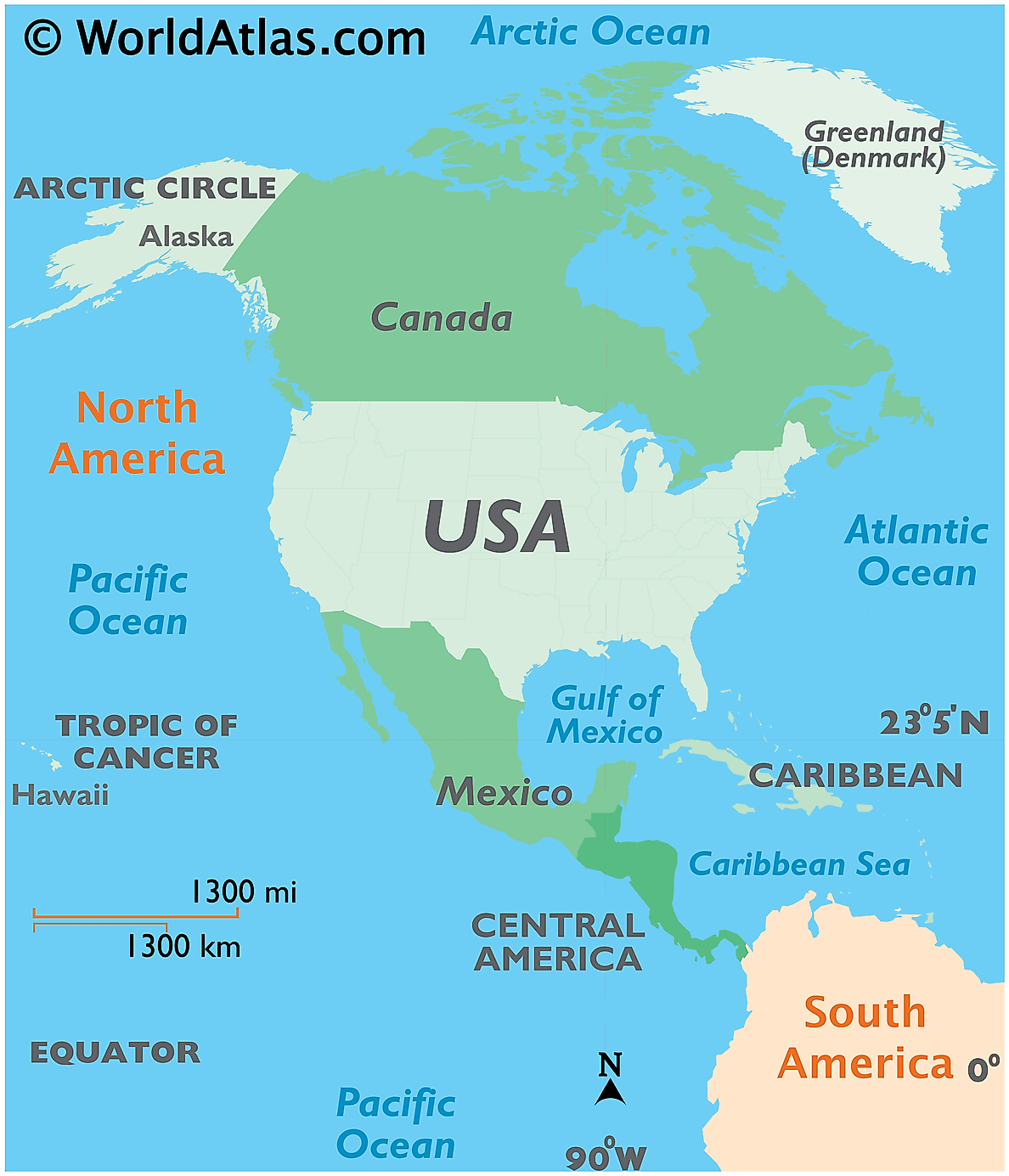 Print Map
The map above shows the location of the United States within North America, with Mexico to the south and Canada to the north. Found in the Western Hemisphere, the country is bordered by the Atlantic Ocean in the east and the Pacific Ocean in the west, as well as the Gulf of Mexico to the south.
United States Bordering Countries: Canada, Mexico.
This page was last updated on December 20, 2019.