Washington Flag
Washington Flag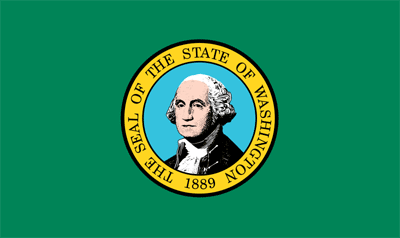 DESCRIPTION:
In the late 1800s, a blue and gold military style state flag, one with George Washington's profile on it was raised over many of the cities and towns throughout the state of Washington.
The current flag (shown above), finally approved in 1923, features a dark green base color with the state seal (the George Washington profile) centered.
The state is known as the Evergreen State, and green is representative of that. In addition, it's the only state with a green flag.
LARGER FLAG: View this flag at 800 pixels wide here!
all Country Flags here!
all USA State Flags here!
WASHINGTON map here!

Washington Photographs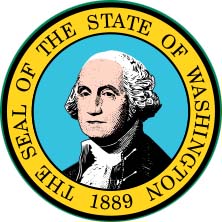 Washington Cities, Counties & Area Codes
This page was last updated on August 24, 2020.