Washington Location of
LATITUDE & LONGITUDE:




RELATIVE LOCATION:


Washington is positioned in both the northern and western hemispheres. Located in the Pacific Northwest region of the United States of America - a part of North America - Washington is bordered by the states of Idaho and Oregon, the Pacific Ocean, and by the Canadian province of British Columbia.
Washington Photographs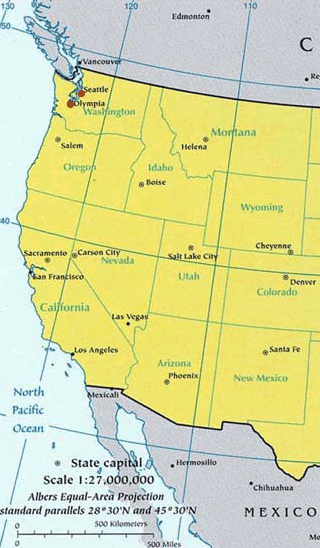 Washington Cities, Counties & Area Codes
This page was last updated on April 7, 2017.