Colorado Flag
Colorado Flag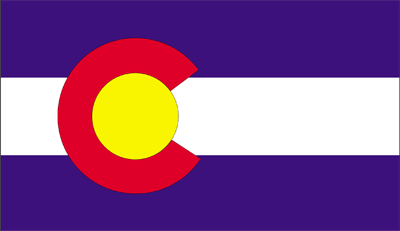 DESCRIPTION:
The flag was originally designed by Andrew Carlisle Johnson in 1911. The C-shaped emblem contains the colors of Spain which originally claimed the area, and the gold ball represents the state's mineral wealth.
Precise colors of red and blue were not designated in the 1911 legislation and some controversy arose over those colors. In 1929, the General Assembly stipulated the precise colors of red and blue to be the same as the U.S. national flag.
Controversy also arose over the size of the letter C, and in 1964, the General Assembly modified the 1911 legislation by revising the distance from the staff for the letter C and its diameter.
LARGER FLAG: View this flag at 800 pixels wide here!
all Country Flags here!
all USA State Flags here!
COLORADO map here!
Colorado Photographs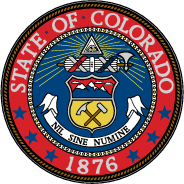 Official Seal of the State of Colorado
Colorado Cities, Counties & Area Codes
This page was last updated on August 24, 2020.