South Carolina Flag
South Carolina Flag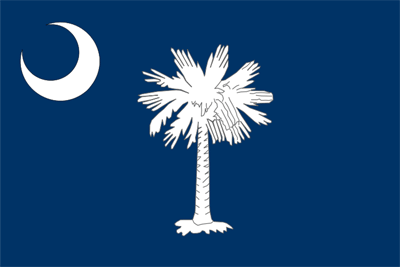 DESCRIPTION:

In 1775, South Carolina's Revolutionary Council of Safety requested that Colonel William Moultrie design a flag for use by the troops. That flag was worn on the caps of soldiers during the Revolutionary War.

South Carolina's state flag was officially adopted in 1861. It displayed the original blue field and crescent. The Palmetto Tree (the state's official tree) was later added to the Moultrie design.

LARGER FLAG: View this flag at 800 pixels wide here!

all Country Flags here!

all USA State Flags here!

SOUTH CAROLINA map here!
South Carolina Photographs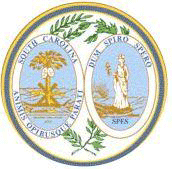 South Carolina Cities, Counties & Area Codes
This page was last updated on August 24, 2020.