Louisiana Flag
Louisiana Flag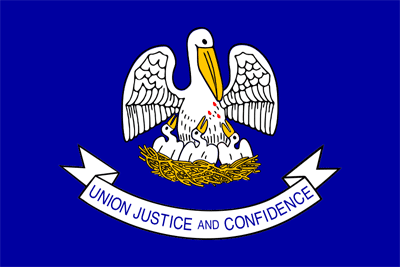 DESCRIPTION:
The official flag of Louisiana was adopted in 1912. The centered white pelican represents self-sacrifice, and also the state's long-established role as a protector.
LARGER FLAG: View this flag at 800 pixels wide here!
all Country Flags here!
all USA State Flags here!
LOUISIANA map here!
Louisiana Photographs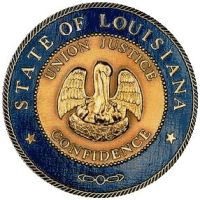 Louisiana Cities, Counties & Area Codes
This page was last updated on August 24, 2020.