Massachusetts Flag
Massachusetts Flag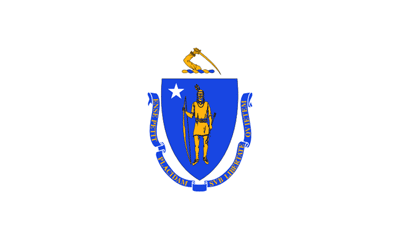 DESCRIPTION:

The current version of the Massachusetts flag was officially adopted is 1908, and revised in 1971.

It features a centered coat of arms (and shield) on a white field. That shield displays an image of a Native American Indian. He holds a bow in one hand and an arrow in the other. His arrow is pointing downward - representing peace.

The white star is symbolic of Massachusetts being one of the original thirteen states.

Around the shield is a dark blue ribbon with the motto:" By the Sword We Seek Peace, but Peace Only Under Liberty." Above the shield is an arm and a sword, representing the first part of the motto.

LARGER FLAG: View this flag at 800 pixels wide here!

all Country Flags here!

all USA State Flags here!

MASSACHUSETTS map here!
Massachusetts Photographs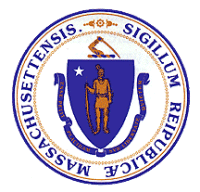 Massachusetts Cities, Counties & Area Codes
This page was last updated on August 24, 2020.