Alabama Flag
Alabama Flag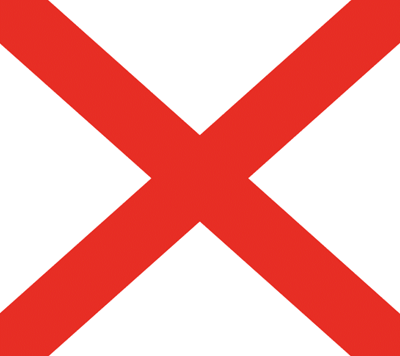 DESCRIPTION:


The modern Alabama flag was first adopted in 1895, and features a red cross on a white field. It is intended to represent the Southern Cross, or Battle Flag of the Confederate States during America's Civil War.

LARGER FLAG: View this flag at 800 pixels wide here!

all Country Flags here!

all USA State Flags here!

ALABAMA map here!
Alabama Cities, Counties & Area Codes
This page was last updated on August 24, 2020.