North Dakota Flag
North Dakota Flag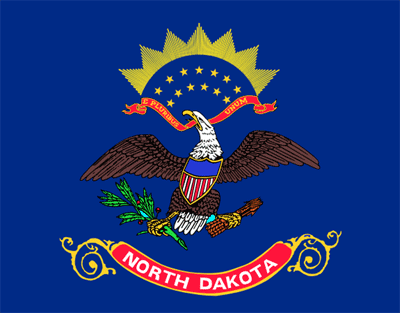 DESCRIPTION:
The flag, adopted in 1911, was orginally used by the state militia.

The dark blue field displays a bald eagle holding an olive branch and a bundle of arrows in its claws. In its beak, the eagle carries a ribbon with the words " One nation made up of many states".

The shield on its breast has thirteen stars, representing the original thirteen states. The fan shaped design above the eagle represents the birth of a new nation, the United States.

LARGER FLAG: View this flag at 800 pixels wide here!

all Country Flags here!

all USA State Flags here!

NORTH DAKOTA map here!
North Dakota Photographs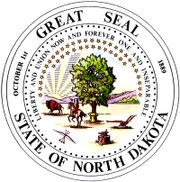 North Dakota Cities, Counties & Area Codes
This page was last updated on August 24, 2020.