Alaska Flag
Alaska Flag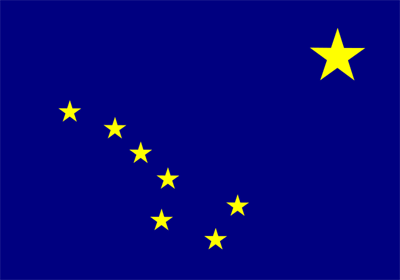 DESCRIPTION:
In 1926, when Alaska was still a territory, this striking flag was designed by an Indian student. It displays the Big Dipper and the North Star, The gold color of the stars represents the state's enormous mineral resources.
LARGER FLAG: View this flag at 800 pixels wide here!
all Country Flags here!
all USA State Flags here!
ALASKA map here!
Alaska Photographs
Official Seal of the State of Alaska
Alaska Cities, Counties & Area Codes
This page was last updated on August 24, 2020.