Countries That Have Never Won A Winter Olympic Medal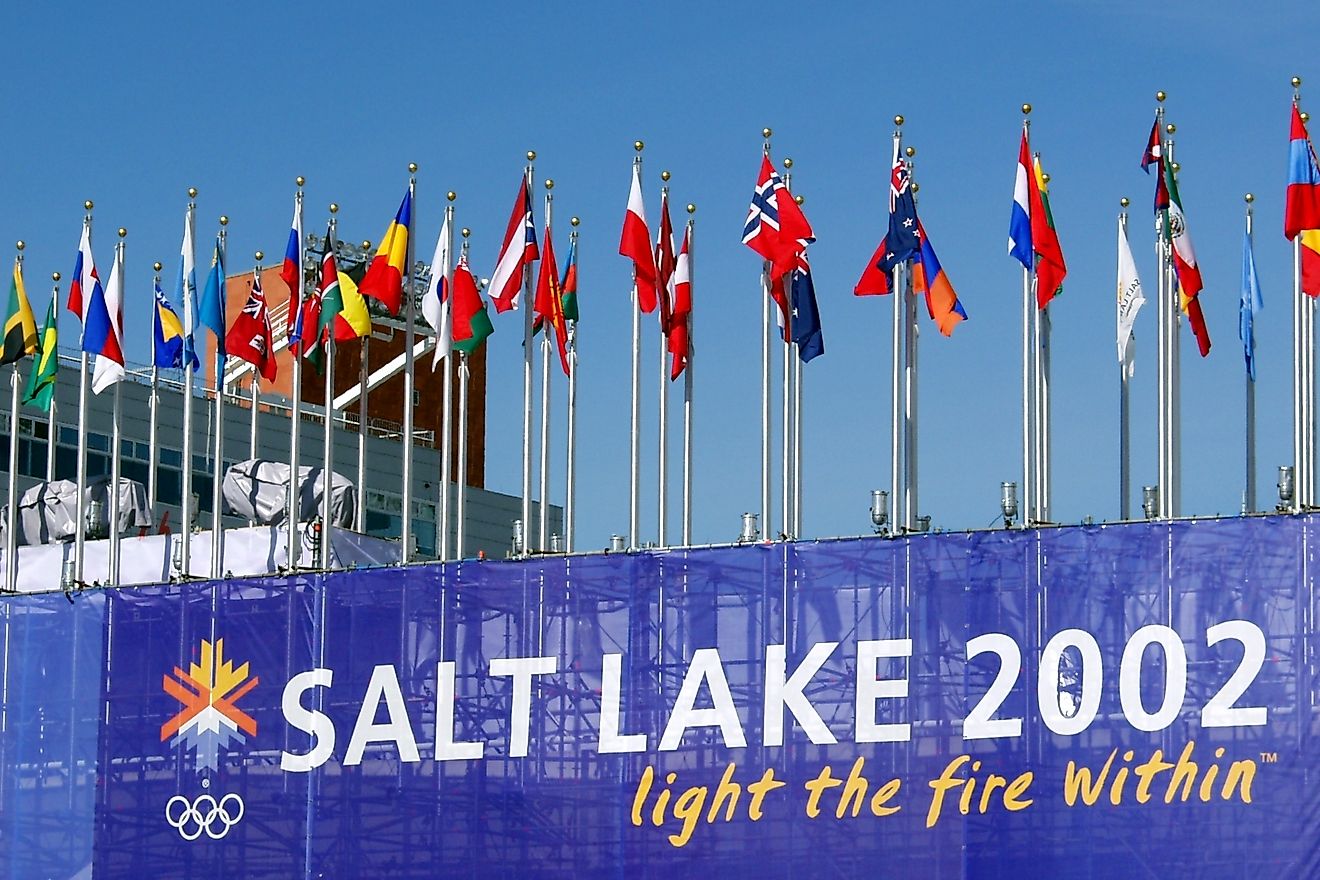 The first Winter Olympics were held between January 25th and February 5th, 1924, in Chamonix, France. On January 26th, the first Winter Olympics gold medal was won by Charles Jewtraw of the United States. France failed to win a gold medal in the Games but managed to accumulate three bronze medals. The first Winter Olympics involved 258 participants from 16 states competing in nine disciplines.
The XXIII Olympic Winter Games were held in Pyeongchang County, South Korea between February 8th and 25th, 2018. 92 countries presented 2,920 participants competing in 102 events in 15 sports. The next Winter Olympics are set to take place in Beijing, China in 2022. All states seeking to attend the Olympic Games must be members of the National Olympic Committee. To date, there are 206 countries that can actively participate in the Olympics. 119 countries have participated in the Winter Olympics since it was established, while 90 of the 206 countries have yet to field participants.
Countries That Have Never Won A Winter Olympic Medal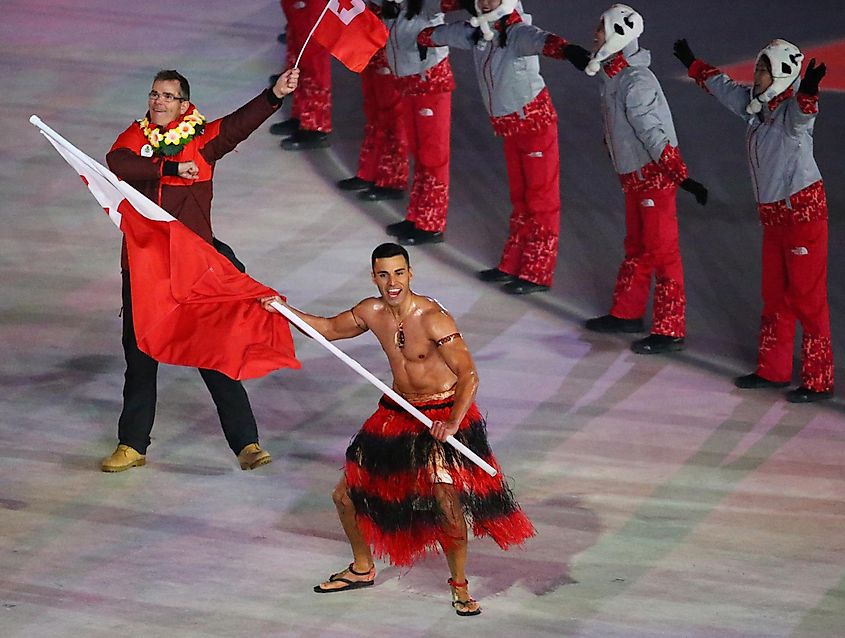 Despite the ever-increasing number of countries participating in the Winter Olympics, slightly more than half have won an Olympic medal. Cameroon, Colombia, Egypt, Ghana, Guatemala, Paraguay, Serbia and Montenegro (now defunct), Togo, Tonga, Uruguay, and Zimbabwe have all participated in a single Winter Olympic without winning a medal. Countries that have participated in two Winter Olympics without winning a medal include Ethiopia, Montenegro, Netherlands Antilles (now defunct), Pakistan, Peru, and Serbia.
Algeria, Fiji, Kenya, Thailand, and Trinidad and Tobago have all competed in three Winter Olympics without finishing on the podium. Hong Kong, the Philippines, Tajikistan, and Venezuela have registered four participations without a medal. Senegal, Macedonia, and Azerbaijan have participated in five Winter Olympic games without any of their contestants finishing in the podium position. Notably, South Africa has never won a Winter Olympics medal despite participating in six Winter Olympic Games.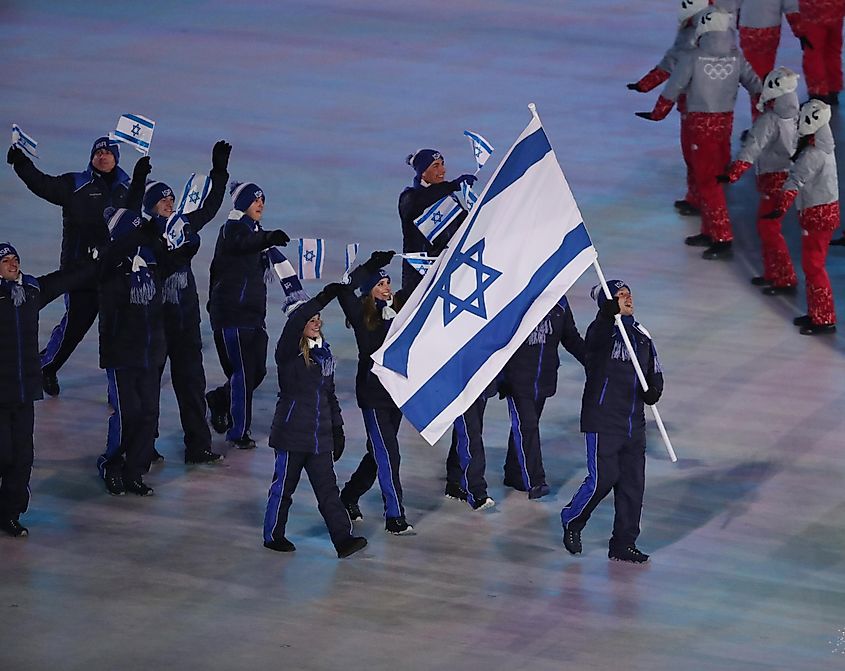 Countries that have unsuccessfully competed in six Winter Olympic Games are Armenia, Costa Rica, Georgia, Ireland, Israel, Kyrgyzstan, Morocco, Moldova, Puerto Rico, and South Africa. Bermuda, Brazil, Jamaica, Portugal, and the Virgin Islands are all seven times unsuccessful participants. Lithuania and Mexico have participated eight times without winning either a gold, silver or bronze medal. India has been unsuccessful nine times, while Iran and Cyprus have not won a medal after making ten appearances. Chinese Taipei has participated unsuccessfully 11 times while Mongolia has done so 13 times. Chile, Lebanon, and Turkey are 16 times unsuccessful participants while Iceland has taken part in 17 Winter Olympics. Argentina and Greece set the record with 18 participations without finishing in a podium position.
The Most Successful Countries In The Winter Olympics
Norway holds the largest number of medals (368) won in the Winter Olympics since 1924. The United States ranks second with 305 while Germany ranks third with 240. Austria ranked fourth with 218 while the (now defunct) Soviet Union accumulated 194 medals. Canada, Finland, and Sweden ranked sixth, seventh, and eighth, respectively.
Countries That Have Never Won A Winter Olympic Medal
| Rank | Country | # of Winter Games | Gold Medals | Silver Medals | Bronze Medals | Total Medals |
| --- | --- | --- | --- | --- | --- | --- |
| 1 | Cameroon (CMR) | 1 | 0 | 0 | 0 | 0 |
| 2 | Colombia (COL) | 1 | 0 | 0 | 0 | 0 |
| 3 | Egypt (EGY) | 1 | 0 | 0 | 0 | 0 |
| 4 | Ghana (GHA) | 1 | 0 | 0 | 0 | 0 |
| 5 | Guatemala (GUA) | 1 | 0 | 0 | 0 | 0 |
| 6 | Paraguay (PAR) | 1 | 0 | 0 | 0 | 0 |
| 7 | Serbia and Montenegro (SCG) | 1 | 0 | 0 | 0 | 0 |
| 8 | Togo (TOG) | 1 | 0 | 0 | 0 | 0 |
| 9 | Tonga (TGA) | 1 | 0 | 0 | 0 | 0 |
| 10 | Uruguay (URU) | 1 | 0 | 0 | 0 | 0 |
| 11 | Zimbabwe (ZIM) | 1 | 0 | 0 | 0 | 0 |
| 12 | Ethiopia (ETH) | 2 | 0 | 0 | 0 | 0 |
| 13 | Montenegro (MNE) | 2 | 0 | 0 | 0 | 0 |
| 14 | Netherlands Antilles (AHO) | 2 | 0 | 0 | 0 | 0 |
| 15 | Pakistan (PAK) | 2 | 0 | 0 | 0 | 0 |
| 16 | Peru (PER) | 2 | 0 | 0 | 0 | 0 |
| 17 | Serbia (SRB) | 2 | 0 | 0 | 0 | 0 |
| 18 | Algeria (ALG) | 3 | 0 | 0 | 0 | 0 |
| 19 | Fiji (FIJ) | 3 | 0 | 0 | 0 | 0 |
| 20 | Kenya (KEN) | 3 | 0 | 0 | 0 | 0 |
| 21 | Thailand (THA) | 3 | 0 | 0 | 0 | 0 |
| 22 | Trinidad and Tobago (TRI) | 3 | 0 | 0 | 0 | 0 |
| 23 | Hong Kong (HKG) | 4 | 0 | 0 | 0 | 0 |
| 24 | Philippines (PHI) | 4 | 0 | 0 | 0 | 0 |
| 25 | Tajikistan (TJK) | 4 | 0 | 0 | 0 | 0 |
| 26 | Venezuela (VEN) | 4 | 0 | 0 | 0 | 0 |
| 27 | Azerbaijan (AZE) | 5 | 0 | 0 | 0 | 0 |
| 28 | Macedonia (MKD) | 5 | 0 | 0 | 0 | 0 |
| 29 | Senegal (SEN) | 5 | 0 | 0 | 0 | 0 |
| 30 | Armenia (ARM) | 6 | 0 | 0 | 0 | 0 |
| 31 | Costa Rica (CRC) | 6 | 0 | 0 | 0 | 0 |
| 32 | Georgia (GEO) | 6 | 0 | 0 | 0 | 0 |
| 33 | Ireland (IRL) | 6 | 0 | 0 | 0 | 0 |
| 34 | Israel (ISR) | 6 | 0 | 0 | 0 | 0 |
| 35 | Kyrgyzstan (KGZ) | 6 | 0 | 0 | 0 | 0 |
| 36 | Moldova (MDA) | 6 | 0 | 0 | 0 | 0 |
| 37 | Morocco (MAR) | 6 | 0 | 0 | 0 | 0 |
| 38 | Puerto Rico (PUR) | 6 | 0 | 0 | 0 | 0 |
| 39 | South Africa (RSA) | 6 | 0 | 0 | 0 | 0 |
| 40 | Bermuda (BER) | 7 | 0 | 0 | 0 | 0 |
| 41 | Brazil (BRA) | 7 | 0 | 0 | 0 | 0 |
| 42 | Jamaica (JAM) | 7 | 0 | 0 | 0 | 0 |
| 43 | Portugal (POR) | 7 | 0 | 0 | 0 | 0 |
| 44 | Virgin Islands (ISV) | 7 | 0 | 0 | 0 | 0 |
| 45 | Lithuania (LTU) | 8 | 0 | 0 | 0 | 0 |
| 46 | Mexico (MEX) | 8 | 0 | 0 | 0 | 0 |
| 47 | India (IND) | 9 | 0 | 0 | 0 | 0 |
| 48 | Cyprus (CYP) | 10 | 0 | 0 | 0 | 0 |
| 49 | Iran (IRI) | 10 | 0 | 0 | 0 | 0 |
| 50 | Chinese Taipei (TPE) | 11 | 0 | 0 | 0 | 0 |
| 51 | Mongolia (MGL) | 13 | 0 | 0 | 0 | 0 |
| 52 | Chile (CHI) | 16 | 0 | 0 | 0 | 0 |
| 53 | Lebanon (LIB) | 16 | 0 | 0 | 0 | 0 |
| 54 | Turkey (TUR) | 16 | 0 | 0 | 0 | 0 |
| 55 | Iceland (ISL) | 17 | 0 | 0 | 0 | 0 |
| 56 | Argentina (ARG) | 18 | 0 | 0 | 0 | 0 |
| 57 | Greece (GRE) | 18 | 0 | 0 | 0 | 0 |