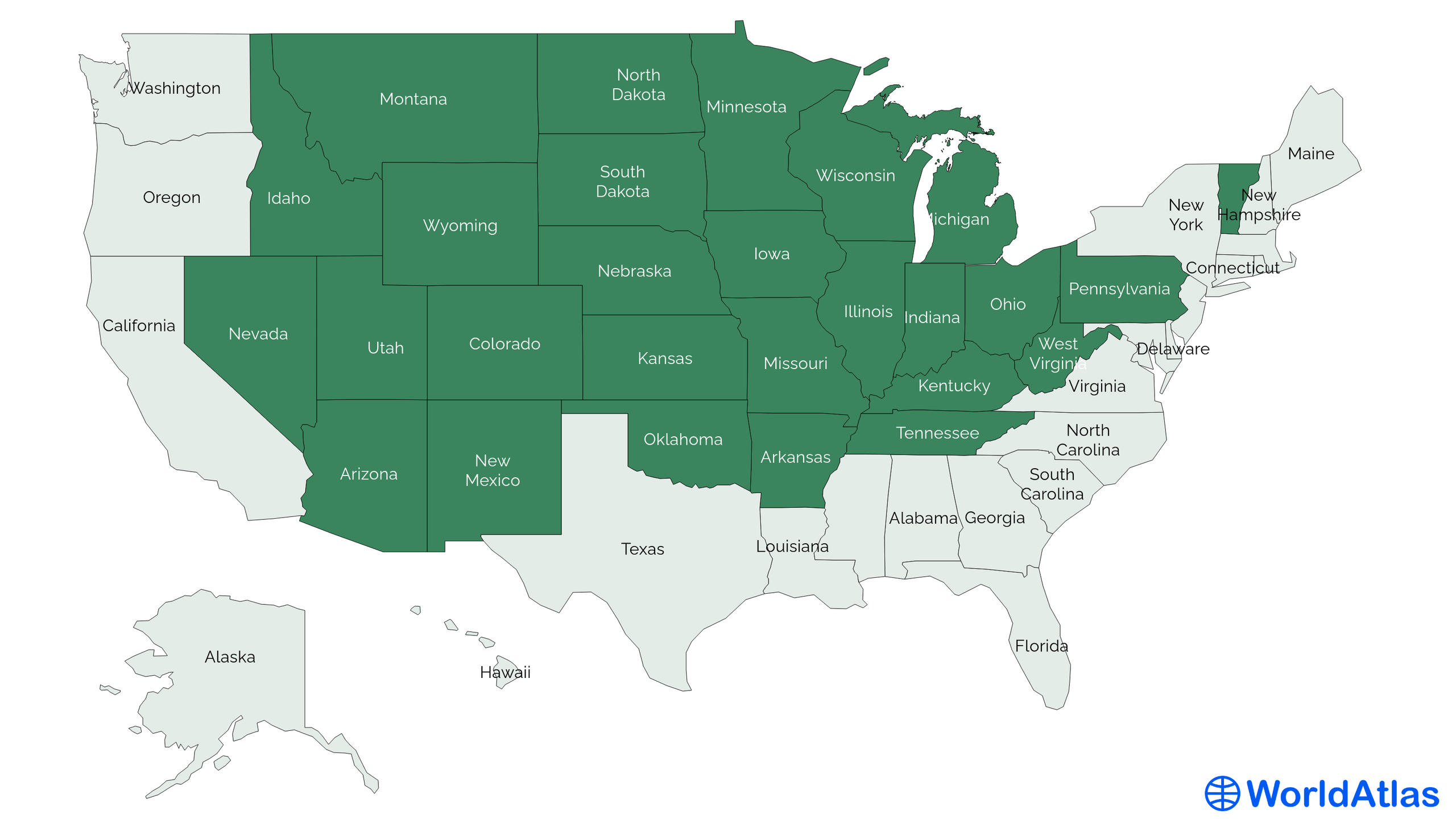 Landlocked States Of The United States
A landlocked state is a state without direct access to an ocean, gulf, or bay. That is, the territorial boundary does not touch an ocean or whose coastline lies on an enclosed water body with no connection to the world oceans. All the 27 US landlocked states are contiguous states on mainland North America. Sixteen states are singly landlocked, ten are doubly landlocked, and only one is triply landlocked. Residents of these states must pass through at least one US state or neighboring Canadian province or Mexican state to reach an ocean.
The Singly Landlocked States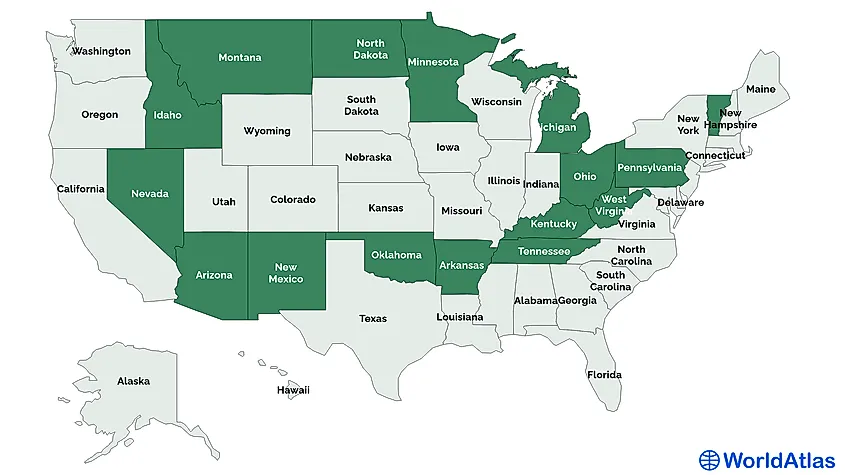 A singly landlocked state is a state whose access to the ocean is blocked by one other state. Sixteen states and the District of Columbia are categorized as single landlocked states. 
The Doubly Landlocked States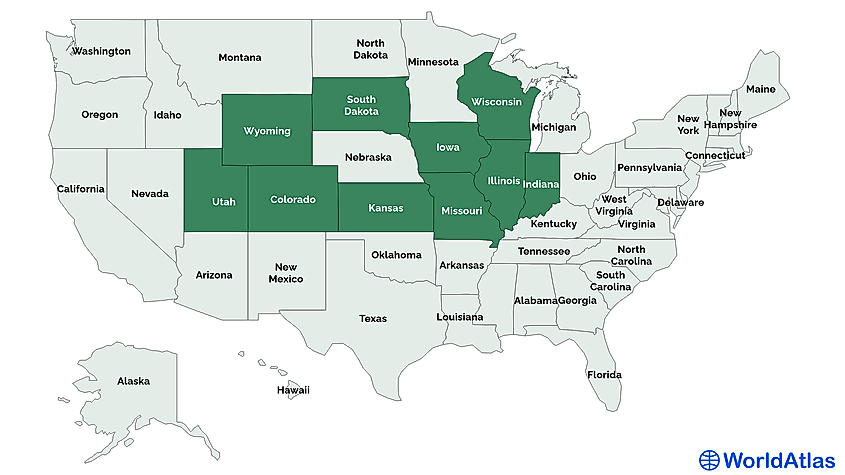 A doubly landlocked state is a state that has access to an ocean, bay, or gulf through two other states. Ten states in the US are doubly landlocked and have access to three of the world's oceans; the Pacific, Atlantic, and Arctic Oceans.
Triply Landlocked States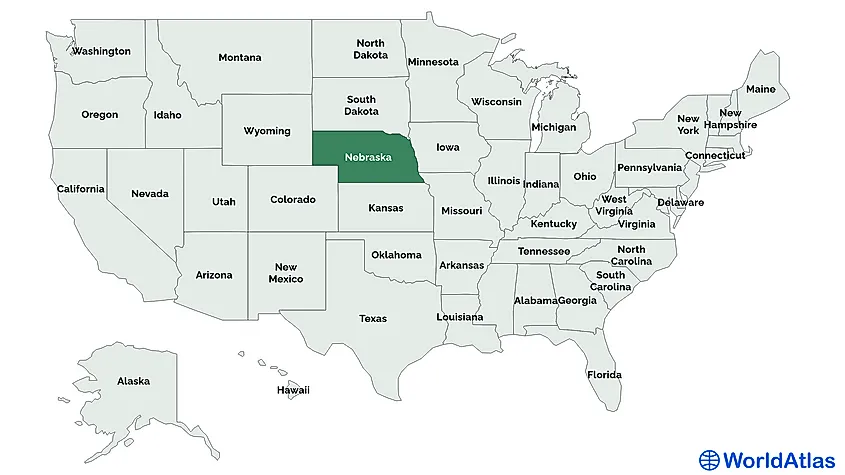 Nebraska, located in the Midwestern region, is the only state whose access to the ocean, bay, or gulf requires traveling through at least three states. From the state, one can access all water bodies surrounding the US by passing through only three territories. The Atlantic Ocean on the east is accessible through Missouri, Tennessee, then North Carolina, Virginia, or Georgia. The Gulf of Mexico can be accessed through Kansas, Oklahoma then Texas. To the Pacific Ocean, one will have to pass through Wyoming, Idaho, and Oregon, Washington, or British Columbia. Alternatively, one can travel from Nebraska to Hudson Bay through South and North Dakota and Manitoba (Canada).