Do you live in a big city, or have you at least spent time in one? Then you are probably familiar with the sight of huge crowds of people densely packed together in one place. In big cities, it's hard to look around and not see large crowds of people, especially if you ride a public transportation vehicle, or drive your own private vehicle and almost inevitably find yourself in a traffic jam with a bunch of other people driving their own cars. A big city can be so densely populated, you may not even be able to walk on the sidewalk without bumping into someone. There are even whole countries that are as densely packed as some of the world's big cities. Here is a list of the most densely populated countries on Earth and some details on the top three:
Singapore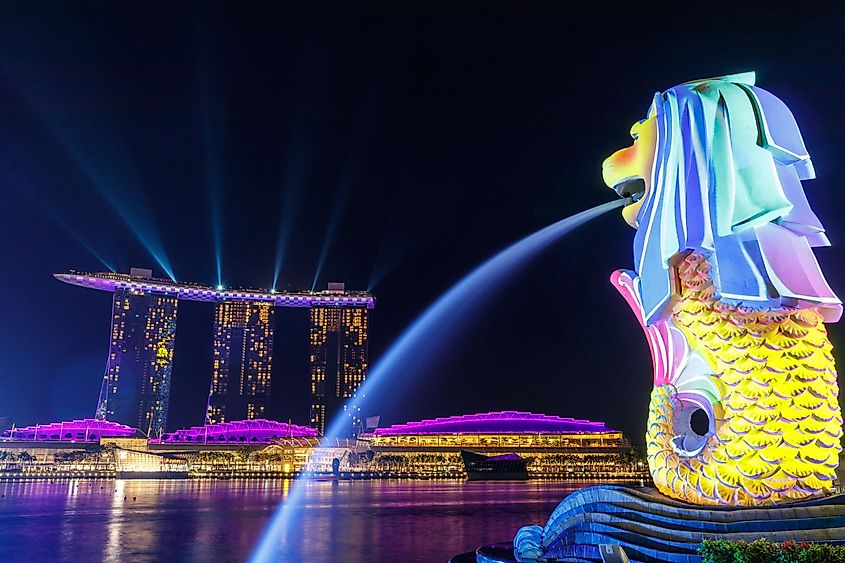 Singapore is the third most densely populated country on Earth. It is a city-state built mainly on one small island off the coast of Malaysia. It was actually once part of Malaysia, but in 1965, political disagreements between the Malaysian federal government and the local government in Singapore led to the secession of the latter from the Malaysian federation. At the time, Singapore was an undeveloped country with a GDP per capita of less than U.S. $320. Fast forward to today and you will see that the once poor city-state is now a mecca of economic growth and development. The city-state is now the largest port in Southeast Asia and an economic powerhouse.
Like the other big cities of the world, Singapore is very densely populated. Smart, careful planning has led to a situation in which housing is highly organized. Neighborhoods are well integrated so that people of different incomes live side-by-side, in contrast to many other big cities around the world in which there is a deep divide between rich and poor areas. The population of Singapore is very multicultural. Although about three quarters of Singaporeans are Chinese, there are also sizeable populations of Malays and Indians, along with smaller groups of other ethnicities. It is also a multi-faith society. The major religions practiced by Singaporeans are Buddhism, Christianity, Islam, and Taoism. The city-state's population is approaching six million, but it is now a regional leader in population control with a low birth rate and a high life expectancy.
 Monaco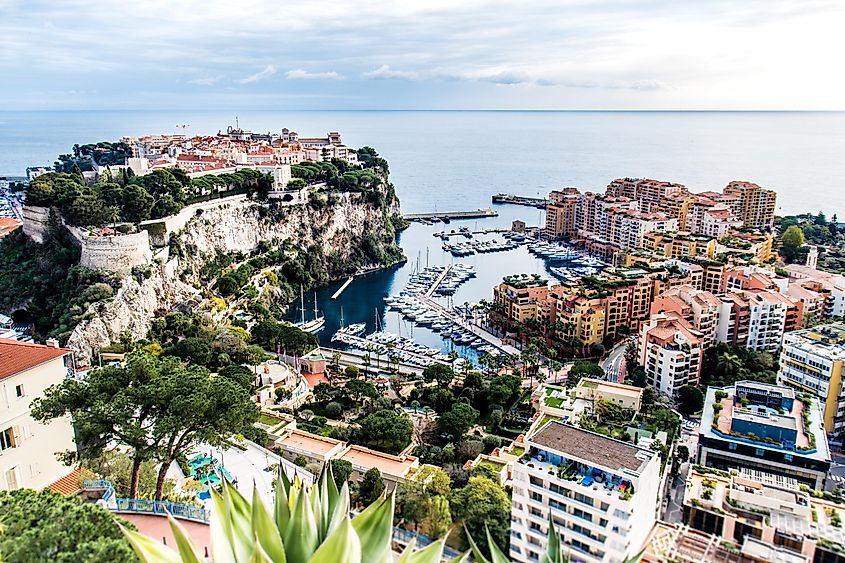 The Principality of Monaco is the second-most densely populated country in the world. It is situated on the northern coast of the Mediterranean Sea, surrounded by France to the north, west, and east, and close to France's eastern border with Italy. The entire country is just over two square kilometers and has a population just shy of 40,000 people. Unlike Singapore, Monaco is not a major economic hub but is regarded as more of a luxury resort with tourism being the mainstay of its economy.
It is the site of several tourist attractions, including beaches and boating facilities, not to mention the Place du Casino, located in Monte Carlo. Monte Carlo itself is an international byword for the extravagant display and reckless dispersal of wealth. The tiny state is also famous for its international sports-car races, including the annual Formula One Grand Prix. Monaco is a constitutional monarchy ruled by the Grimaldi Dynasty. Its current ruler is Prince Albert II, who shares power with an 18-member National Council that is the country's legislative body. Under a quarter of the small principality's population is Monagasque (adjective for Monaco natives). The rest are mostly of French, Italian, British, Swiss, Belgian, or German origin.
Macau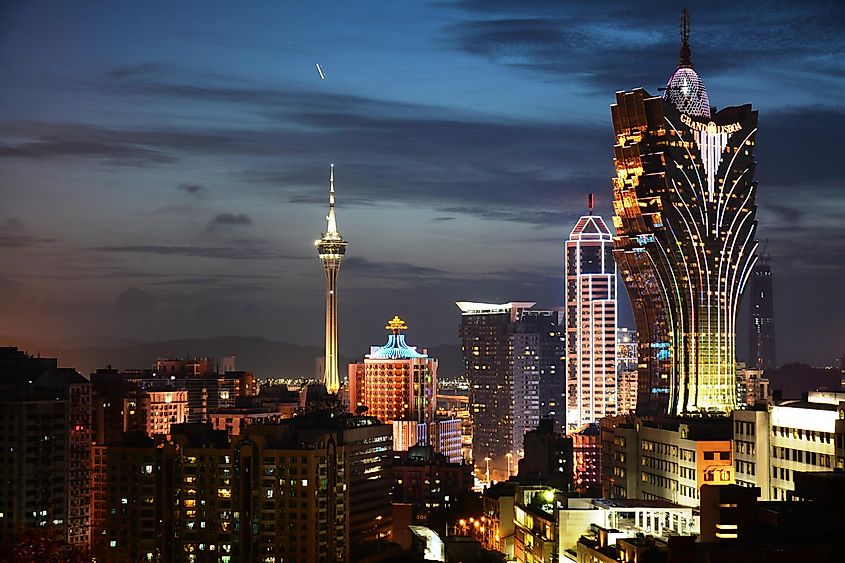 Welcome to the most densely populated country on Earth. Well, actually, Macau is technically not a country. It is a Special Administrative Region (SAR) of the People's Republic of China, just like Hong Kong, which also happens to be very densely populated. The Macau SAR is mainly situated on two small islands, Taipa and Coloane, which are connected to the Macau Peninsula by bridges. Unlike Singapore and Monaco, which are home to people of varying ethnic origins, Macau is almost exclusively Chinese. Its official languages are Chinese and Portuguese. Macau was once a Portuguese colony. It was returned to Chinese control in 1999, but the Portuguese legal system remains in place. Portugal's colonial legacy in Macau is apparent in the architecture of some of the SAR's buildings, including churches and cathedrals. In fact, the colonial buildings that remain in Macau were collectively designated as a UNESCO World Heritage site in 2005. Like Monaco, Macau's economy is based primarily on tourism and gambling. Many of its tourists come from nearby Hong Kong and Shenzen. Spectator sports include both dog and horse racing. The Macau Grand Prix attracts numerous international competitors and fans of motor racing. Macau is also a free port, meaning that goods can pass through it customs-free.