Utah Flag
Utah Flag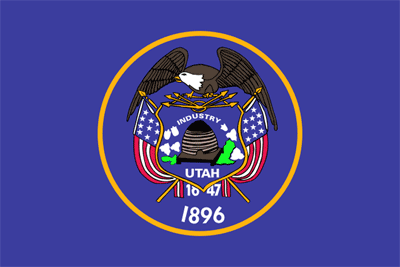 DESCRIPTION:The original Utah State Flag, adopted in 1896, consisted of a solid white state seal on a light blue background
The current flag was originally designed for the battleship Utah in 1912. It was later made the official flag of Utah in 1913.
The American Eagle symbolizes protection in peace and war. The centered Bee Hive is the symbol of industry. The Sego Lily is a symbol of peace and the American Flag represents Utah's support for the nation.
"1847" is the year the Mormon Pioneers first entered the Salt Lake Valley, and "1896" is the year Utah was admitted to the Union as the 45th state.
LARGER FLAG: View this flag at 800 pixels wide here!
all Country Flags here!
all USA State Flags here!
UTAH map here!
Utah Photographs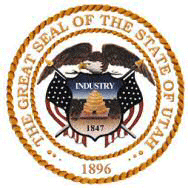 Official Seal of the State of Utah
Utah Cities, Counties & Area Codes
This page was last updated on August 24, 2020.