Maryland Flag
Maryland Flag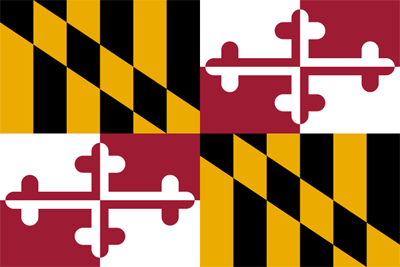 DESCRIPTION: The Maryland flag is the only state flag that features British heraldic banners, (the coat of arms of noble families). It was officially adopted in 1904.
It displays the arms of George Calvert, the first Lord Baltimore. The alternating yellow and black are from Lord Calvert's family shield.

The red and white design is from Calvert's maternal family, the Crosslands. There are historians that believe those colors could represent his wife's family, the Mynnes.

LARGER FLAG: View this flag at 800 pixels wide here!

all Country Flags here!

all USA State Flags here!

MARYLAND map here!
Maryland Photographs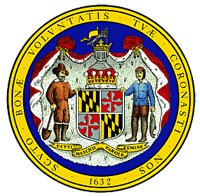 Maryland Cities, Counties & Area Codes
This page was last updated on August 24, 2020.