Wisconsin Flag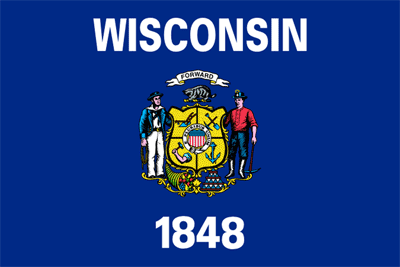 DESCRIPTION:
During America's Civil War, Wisconsin troops were requesting a flag to carry, but the state didn't have one.


Subsequently, the legislature formed a committee, and charged them with the development of "a proper state flag." That action resulted in the adoption of Wisconsin's official flag in 1863.

In 1913, the flag was changed, specifying a dark blue background with the state coat of arms centered. The flag remained unchanged until 1980, when the legislature was asked to change the flag so it would appear more distinctive, and be easier to recognize.They added the word "Wisconsin" and the statehood date in "1848" in white letters, centered below the coat of arms.
LARGER FLAG: View this flag at 800 pixels wide here!
All Country Flags here!
All USA State Flags here!
WISCONSIN map here!

Wisconsin Photographs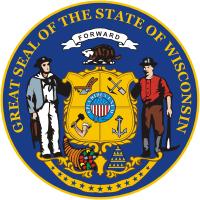 Official Seal of the State of Wisconsin

Wisconsin Cities, Counties & Area Codes
This page was last updated on August 24, 2020.