Vermont Flag
Vermont Flag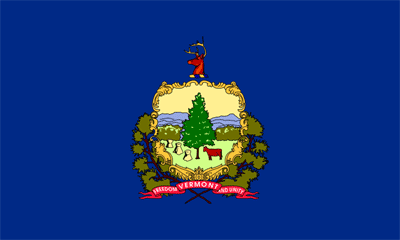 DESCRIPTION:
Vermont's current state flag was officially adopted in 1923.

The flag features Vermont's coat-of-arms on a field of deep blue. The coat-of-arms pictures a large pine tree, a cow, bales of hay, and sheaves of wheat .

Vermont's Green Mountains are pictured in the background. A stag's head is mounted over the scene. Boughs of pine needles wrap around the coat-of-arms.

"VERMONT" and the state's motto, "FREEDOM AND UNITY," are written on a red ribbon below.

LARGER FLAG: View this flag at 800 pixels wide here!

all Country Flags here!

all USA State Flags here!

VERMONT map here!
Vermont Photographs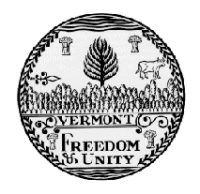 Official Seal, State of Vermont
Vermont Cities, Counties & Area Codes
This page was last updated on August 24, 2020.