Rhode Island Flag
Rhode Island Flag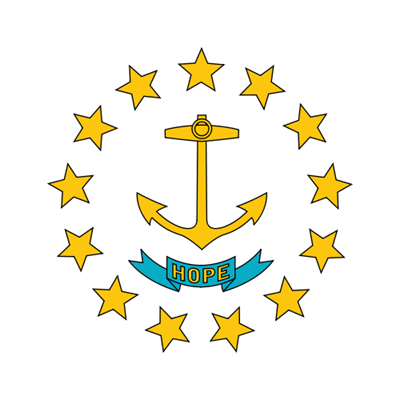 DESCRIPTION:


The Rhode Island flag, based on a Revolutionary War design, was officially adopted in 1877, then modified sightly in 1897.

It features a center anchor, long the symbol for hope, and the emblem of Rhode Island for hundreds of years. Below that anchor is a blue ribbon displaying the word hope.

The colors were flown during the Revolutionary War, the War of 1812, and the Mexican American War. The thirteen gold stars are symbolic of the original thirteen colonies.

LARGER FLAG: View this flag at 600 pixels wide here!

all Country Flags here!

all USA State Flags here!

RHODE ISLAND map here!
Rhode Island Photographs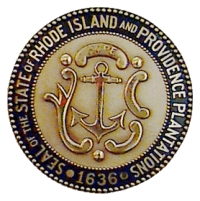 Rhode Island Cities, Counties & Area Codes
This page was last updated on August 24, 2020.