Mississippi Flag
Mississippi Flag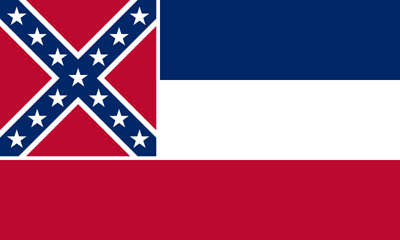 DESCRIPTION:
The Mississippi flag was officially adopted in 1894. It features both the Confederacy's Southern Cross (upper left), and most of the original Stars and Bars.

LARGER FLAG: View this flag at 800 pixels wide here!

all Country Flags here!

all USA State Flags here!

MISSISSIPPI map here!
Mississippi Photographs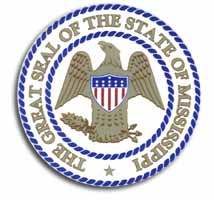 Official Seal of the State of Mississippi
Mississippi Cities, Counties & Area Codes
This page was last updated on August 24, 2020.