Hawaii Flag
Hawaii Flag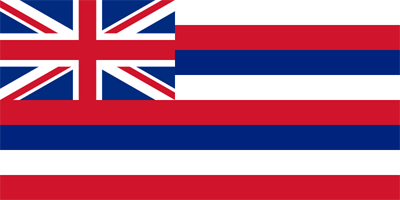 DESCRIPTION:

The flag originally represented the independent kingdom of Hawaii, and was designed at the request of King Kamehameha I.

The British Union Jack (upper left corner) recalls a similar flag presented to the King by a British army officer in 1793.

LARGER FLAG: View this flag at 800 pixels wide here!

all Country Flags here!

all USA State Flags here!

HAWAII map here!
Hawaii Cities, Counties & Area Codes
This page was last updated on August 24, 2020.