Hawaii Travel to
ATTRACTIONS: (a few major)
The endless variety of glorious beaches, especially Poipu, Sunset and Waikiki, the old whaling town of Lahaina, spectacular Kona Coast, Pearl Harbor, Haleakala National Park, Hawaii Volcanoes National Park and Kilauea, Na Pali Coast and Waimea Canyon - to name but a few.

For additional attractions and points-of-interest, follow the links below.


CITY ATTRACTIONS:
CONVENTION AND VISITOR BUREAUS:
GENERAL INTEREST:
Electricity: 110/120V, 60Hz
Times to Travel: There is never a bad time to visit Hawaii. Now for sure there are a few cloudy, rainy days, but the charms of this island paradise will quickly bring a smile as sunnier skies are but a few moments away.


AIRFARES - HOTELS - RENTAL CARS:

TOURISM SITES AND LINKS:
Hawaii Tourism: 800.464.2924



PASSPORTS - TRAVEL VISAS:


United States entry requirements are the same in all states, with most foreign travelers requiring a visa. There are exceptions as Canadian citizens only need proof of that citizenship. Travelers coming to the U.S. for tourism or business for 90 days or less from qualified countries may be eligible to visit the U.S. without a visa.
Hawaii Photographs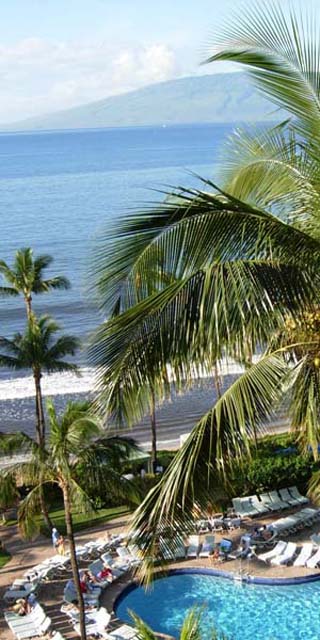 A View of Lanai from Maui
Hawaii Cities, Counties & Area Codes
This page was last updated on April 7, 2017.