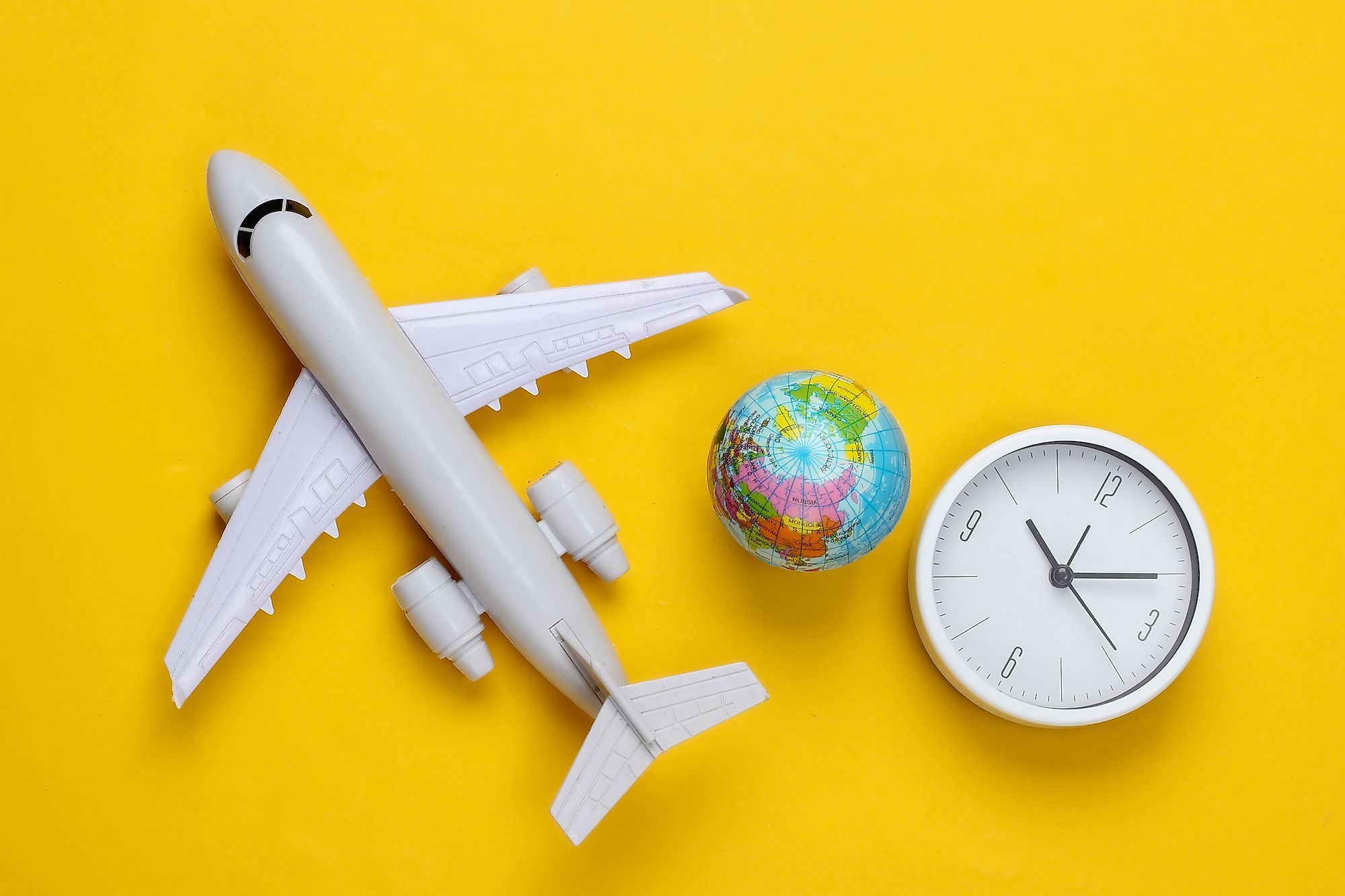 Asia is the world's largest and most populated continent. However, the 48 UN-recognized states observe up to eleven time zones, spanning UTC + 2 to UTC + 12. Some countries do not offset their local time ahead of UTC by a full hour. For instance, India is 5.5 hours ahead of GMT (UTC), representing its time zone as UTC + 5.5. Nepal, another Asian country, is 5.75 hours ahead of UTC and represents its time as UTC + 5.75. Several countries also do not have Daylight Saving Time.
Asia Time Zones By Regions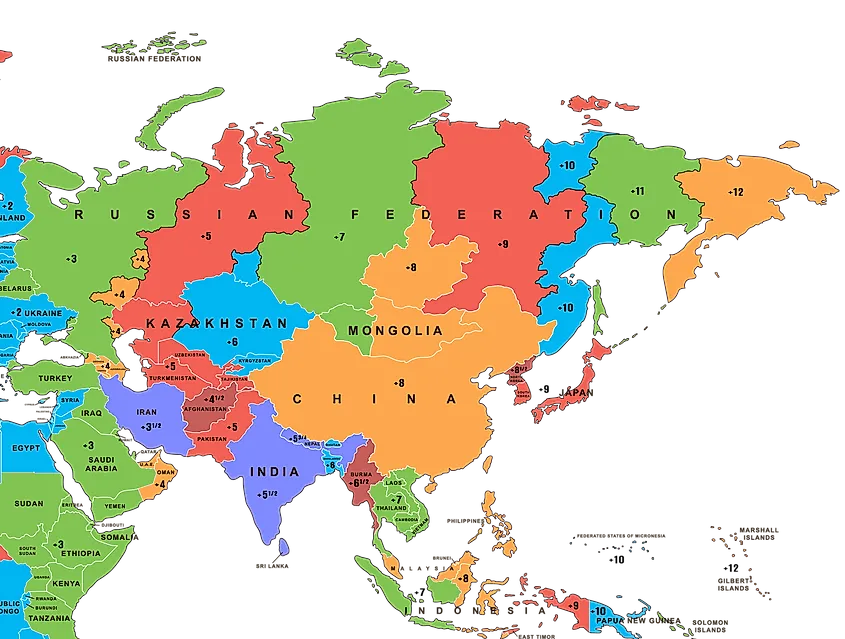 According to the United Nations Statistics Division, Asia is divided into six major regions for statistical reasons. These regions are Northern, Central, Western, Eastern, Southern, and Southeastern Asia. However, one of the eleven Asia time zones can be observed in more than one region. Northern Asia, also known as Siberia, is mainly Russia's Asian part, comprising regions east of Ural Mountain. This region has eight time zones, spanning UTC + 5 to UTC + 12 or Moscow Time (MSK) +2 to MSK+9.
Central Asia comprises five countries having two time zones. Five Kazakhstani regions, alongside Uzbekistan, Turkmenistan, and Tajikistan observe UTC +5, while Kyrgyzstan and Kazakhstan's western two-thirds have UTC+6. The 19 Western Asia countries fall within five time zones. Countries on and around the Arabian Peninsula observe standard UTC +3, while Israel, Cyprus, Lebanon, Jordan, Syria, and Palestine have standard UTC +2 and daylight UTC+3. Iran uses standard UTC+3.5 and daylight UTC+4.5. Armenia, Georgia, and Azerbaijan observe UTC+4.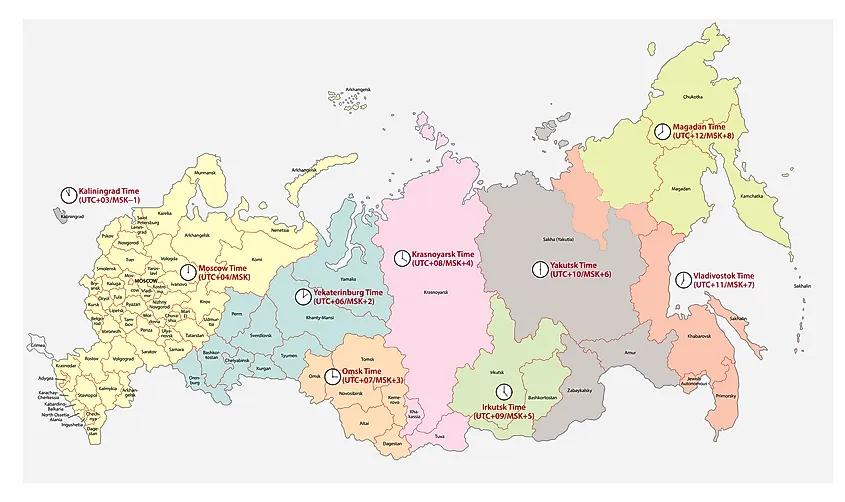 Five time zones are observed across Southern Asia, including UTC+4 (Afghanistan), UTC+5 (Pakistan and Maldives), UTC+5.5 (Sri Lanka and India), UTC+5.75 (Nepal), and UTC+6 (Bhutan and Bangladesh). The East Asian countries have three time zones: UTC+7, UTC+8, and UTC+9. UTC+7 is mainly used in the western part of Mongolia, while UTC+8 is used in Mongolia (eastern part), China, Macau, Hong Kong, and Taiwan. Japan and the Koreas observe UTC+9.
Southeast Asia comprises eleven countries divided into five time zones. The Andaman and Nicobar Islands have UTC+5.5, while Myanmar and Cocos Islands use UTC+6.5. UTC+7 is used in Vietnam, Thailand, Laos, parts of Indonesia, Cambodia, and Christmas Island. UTC+8 applies in parts of Indonesia, Brunei, Malaysia, Singapore, and the Philippines. Only Timor-Leste and portions of Indonesia use UTC+9.
Daylight Saving Time
Daylight Saving Time is not used in most Asian countries. Countries that use DST are Mongolia, Jordan, Israel, Lebanon, Iran, and Syria. However, some countries like South Korea, Singapore, Russia, and Turkey observed DST in the past but no longer use it. In countries where it is observed, DST runs from the last Friday in March to last Friday or Sunday in October.