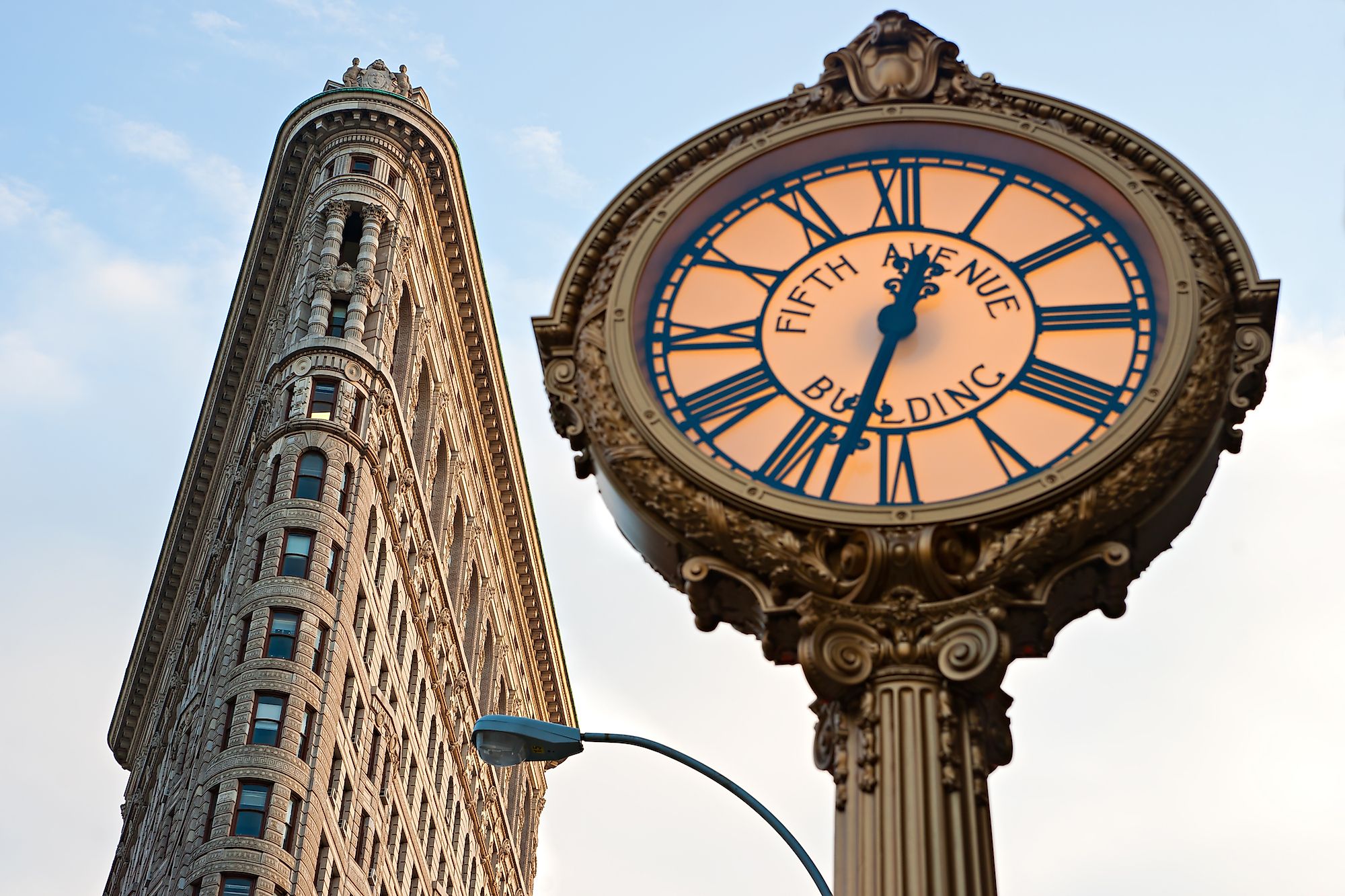 Time Zones In North America
North America is a vast continent comprising Canada, the United States, Mexico, the Caribbean, and Central America. It also includes Greenland, the world's largest island and Danish territory. As such, North America observes 11 time zones between UTC-10 to UTC. The Caribbean region and Central America use two time zones while Canada uses six, Mexico four, and the US nine (seven time zones if considering American Samoa, Guam, and Northern Mariana which are not part North American continent). Daylight Saving Time is used in most places except Central America, where it is not used at all.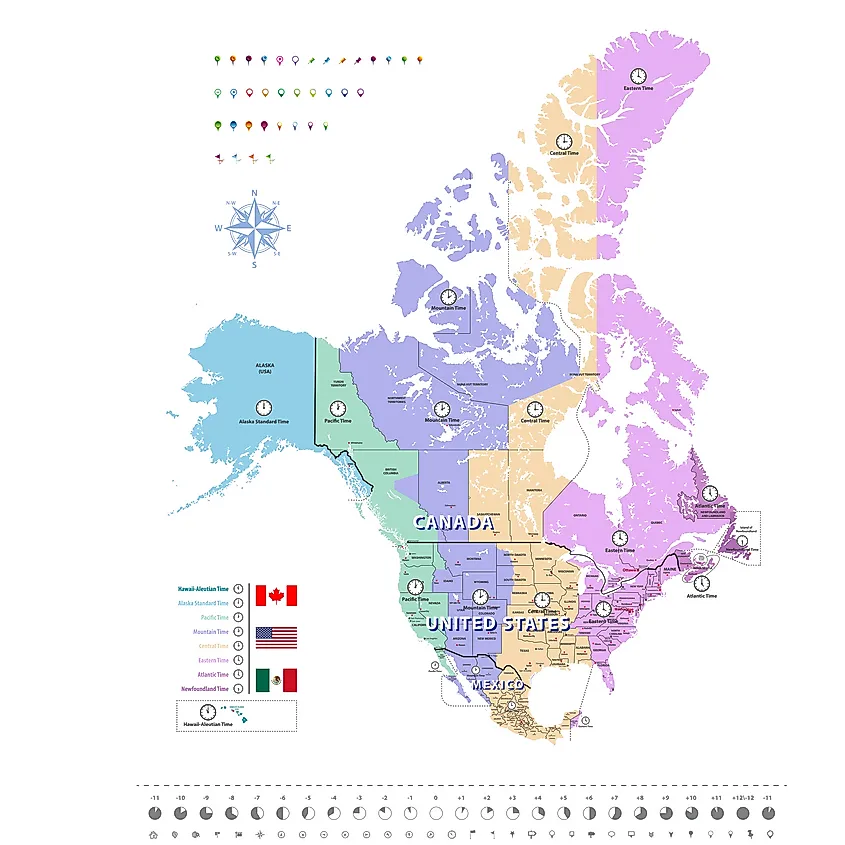 Central America Zones
Central America has only two time zones; UTC-6, corresponding with Central Time Zone, and UTC-5, observed as Eastern Time Zone in the US. El Salvador, Costa Rica, Belize, Guatemala, Nicaragua, and Honduras use UTC-6, while Panama is the only country in the region using UTC-5. No country in the region currently uses Daylight Saving Time.
Caribbean Time Zones
The Caribbean region, like Central America, has two time zones. UTC-5, observed in Central Time Zone and Eastern Time Zone, and UTC-4, used as Eastern Daylight Time and standard Eastern Time Zone. Cuba, Bahamas, and Jamaica are some of the countries that use UTC-5, while most eastern Caribbean countries use UTC-4.
Mexico Time Zones
Mexico is located between Central America and the US and is sometimes considered part of either Northern or Central America. It uses four time zones, including UTC-8 to UTC-5. Most of the country uses Central Time, locally known as Zona Centro, which covers Mexico's eastern three-quarters. The Zona Centro (UTC-6) corresponds to the US standard Central Time. It is observed in Mexico City, Monterrey, and Guadalajara. Zona Sureste corresponds to Eastern Time (UTC-5) is observed in Quintana Roo, while Zona Pacifico or Mountain Time (UTC-7) is used in Baja California Sur, Sonora, Sinaloa, and Chihuahua. The other time zone in Mexico is Zona Noroeste (UTC-8), covering Baja California. Daylight Saving Time runs from 2 am on the first Sunday in April to 2 pm on the last Sunday in October.
Northern America Time Zones
Northern America comprises the US and Canada, which use almost similar time zones, except places like Hawaii, Alaska, and Newfoundland. While the US uses seven time zones (excluding two time zones used in its territories), Canada uses six main time zones. Five common time zones are observed in both countries; Atlantic, Eastern, Central, Mountain, and Pacific Time Zones. Additionally, the US observes Alaskan and Hawaii-Aleutian time zones, while Canada observes Newfoundland Time Zone in Newfoundland and southeastern Labrador.