European Union Members and Flag
European Union Members
(as of January 1, 2014)
identifies the original twelve members
Austria
Belgium
Bulgaria
Cyprus
Czech Republic
Denmark
Estonia
Finland
France
Germany
Greece
Hungary
Ireland
Italy
Latvia
Lithuania
Luxembourg
Malta
Netherlands
Poland
Portugal
Romania
Slovakia
Slovenia
Spain
Sweden
United Kingdom
Newest EU Members
In addition to the original members of the European Union (EU), Austria, Finland and Sweden joined on January 1, 1995, and then on May 1, 2004, the Czech Republic, Estonia, Hungary, Latvia, Lithuania, Poland, Slovakia, Slovenia and the Mediterranean islands of Cyprus and Malta joined. Bulgaria and Romania joined on January 1, 2007.
Currently Croatia, Macedonia and Turkey are candidate countries.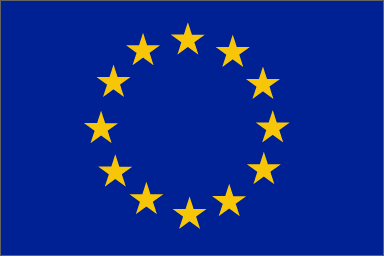 This page was last updated on June 16, 2020.