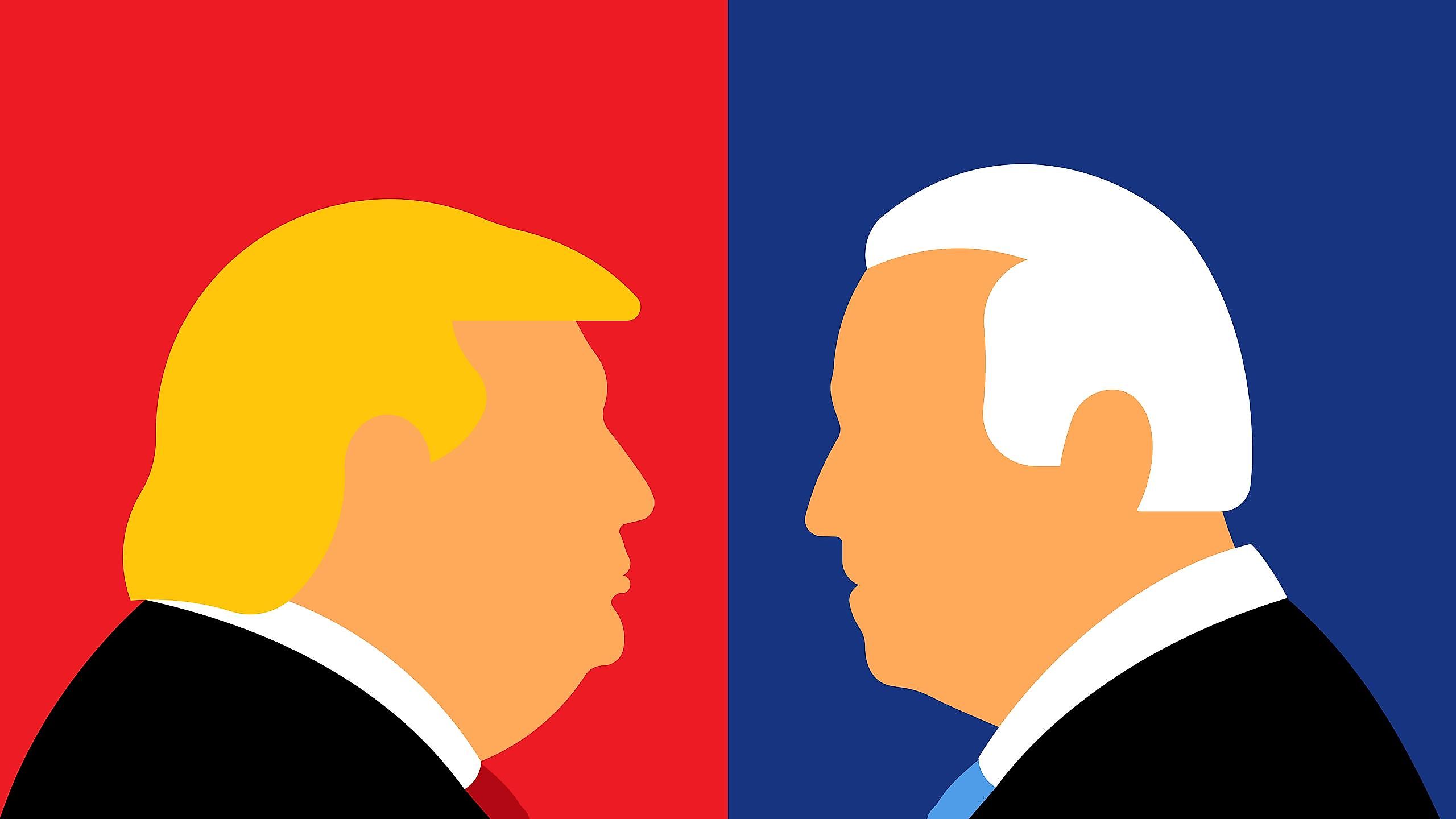 What is the Difference Between Democrats and Republicans?
The United States of America has an informal "Two-party system", which makes it significantly difficult for more than two parties to share power in government. The two main parties in the USA are the Democrats and Republicans. Since the mid 1800s, they have dominated US politics, with either party controlling Congress or the White House.
History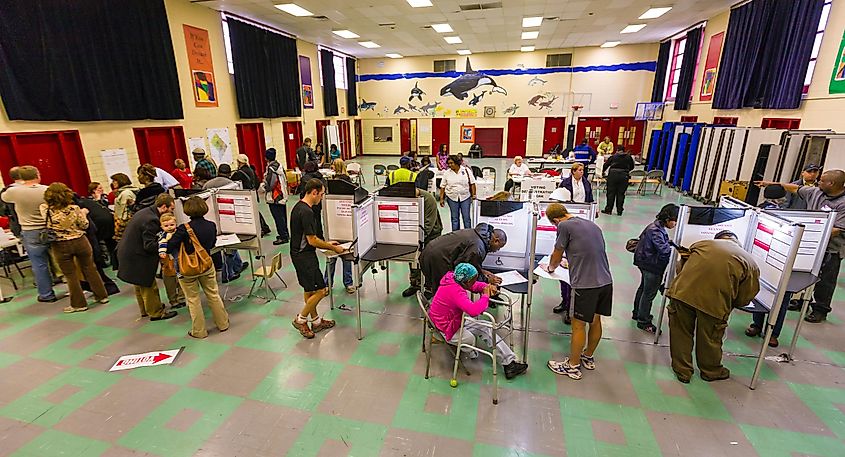 Both parties originated from the Democratic-Republican party, which was formed by Thomas Jefferson and James Madison, two of the Founding Fathers of the USA. The Democratic-Republican party stood for a relatively decentralized form of government, favoring granting more authority to individual states as opposed to the Federalist Party, which advocated for a stronger federal government.
In the early 1820s, the Democratic-Republican party split, with most members going on to form the Democratic Party, while the rest eventually formed the Whig Party. The Democrats at the time largely followed the philosophy of Andrew Jackson, the USA's seventh president. They emphasized individual and state rights as opposed to federalism. The party's power was concentrated in the South, and they were strongly pro-slavery. Their election symbol is a blue donkey.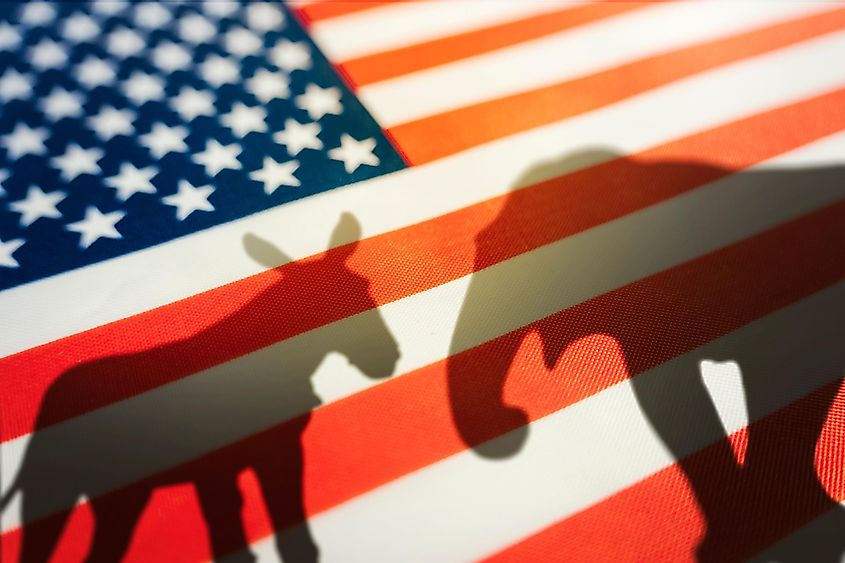 The Whig Party, which had stood for strong congressional checks on the president's power, and were pro-business and entrepreneurship, collapsed in the 1850s after a series of major election losses. The Republican Party emerged in the aftermath. Their platform gave more power to the federal government over state governments, and they were explicitly anti-slavery. Their first president was Abraham Lincoln, who defeated the Confederacy in the American Civil War and outlawed slavery in 1865. The party's election symbol is a red elephant.
Ideology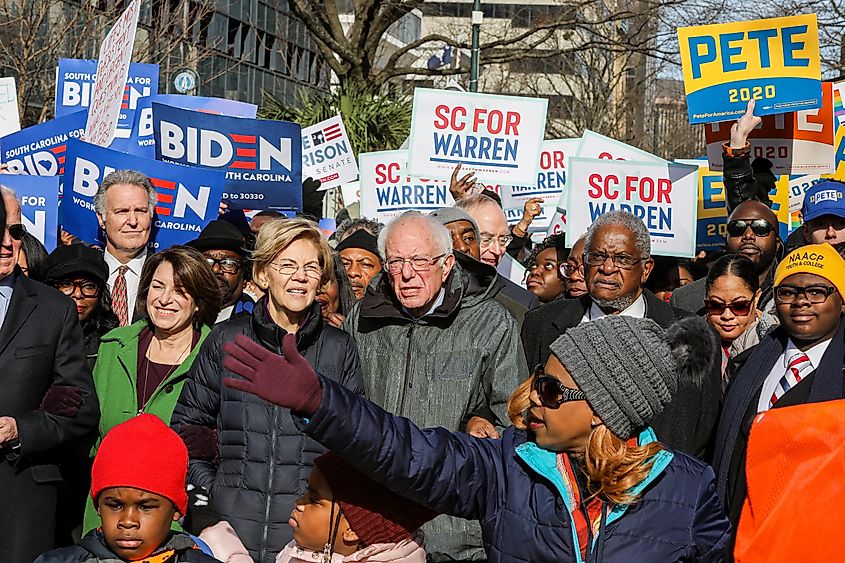 Over the years, the two parties' social, economic, political, and legal ideologies have evolved into two distinct camps, though individuals within parties may not always conform to the general party line.
Today, Democrats are generally more liberal and progressive, and lean towards the "left" of the political spectrum. In the American context, this means that they are more likely to support government intervention in the economy, and view socioeconomic issues, such as racism, poverty, and gender discrimination as a large scale societal problem that the government is obliged to help solve.
The Democrats are generally supportive of higher taxation for social services, such as healthcare and welfare benefits. They are also in favor of tighter regulation of financial institutions, such as investment banks and trading funds. As their base is more religiously diverse, Democrats are more likely to support a larger degree of separation between church and state. They favor a more secular approach to governance, with less emphasis on religious exemptions. Furthermore, Democrats support stricter restrictons on the private ownership of firearms.
Socially, Democrats want to relax restrictions on abortion. Their position is known as pro-choice, arguing that abortions can be a key part of women's healthcare, and that placing limits on abortion is a violaton of a women's choice. They are opposed to the Supreme Court ruling in Dobbs v. Jackson Women's Health Organization, which overturned the constitutional right to abortion established in Roe v. Wade in 1973. Over the last decade, Democrats have come to strongly support LGBTQ+ rights, voting overwhelmingly in favor of legalizing same-sex marriage through the Respect for Marriage Act. Finally, they are more likely to believe that minorities face continued discrimination in the USA, and that it is the government's responsibility to assist them.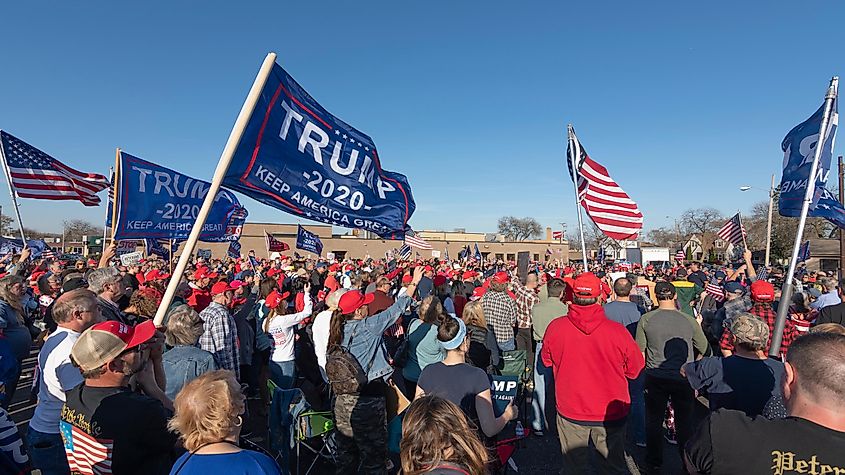 On the other hand, Republicans are more conservative, and lean to the "right" of the political spectrum. This means they are more supportive of the free market, and would oppose higher taxation and regulation of social services, believing them to be more efficient when run privately without government interference. Moreover, Republicans overall do not believe in redistributive policies, where resources from wealthier individuals and firms are used to support more vulnerable segments of society. Republicans are strong believers that the Second Amendment grants them the right to bear private firearms, with little to no restrictions. The party's philosophy puts greater emphasis on the responsibility of individuals in their own lives, which means Republicans are less likely to believe that social services such as welfare benefits are necessary or helpful.
Socially, they allign with more traditional and religious values, with a greater emphasis on preserving the nuclear family. On abortion, their position is known as pro-life; In their view, the fetus qualifies as a person with legal and political rights, whose termination amounts to murder. Regarding LGBTQ rights, most Republican politicians voted against legalizing same-sex marriage, but they have also softened their stance considerably over the last decade, having been unanimously opposed to it before. Finally, the party aims to significantly restrict immigration to the United States, and show little to no support for providing a pathway to citizenship for the millions of illegal immigrants already in the USA.
On the world stage, the USA's internal divisions are less apparent. Both parties have increased participation in international institutions such as the UN, WTO, and IMF to advance the USA's vision of human rights and democracy. Multilateral trade agreements such as NAFTA have also gained bipartisan support, as have aggressive actions such as the Iraq War and intervention in Syria. However, Democrats are generally more likely to respect international norms and multilateral cooperation, whereas Republicans skew towards a more nationalist approach. Notably, Republican President Donald Trump espoused an explicit "America First" philosophy, reversing decades of bipartisan consensus by implementing trade tariffs on allies.
Democraphics and Geography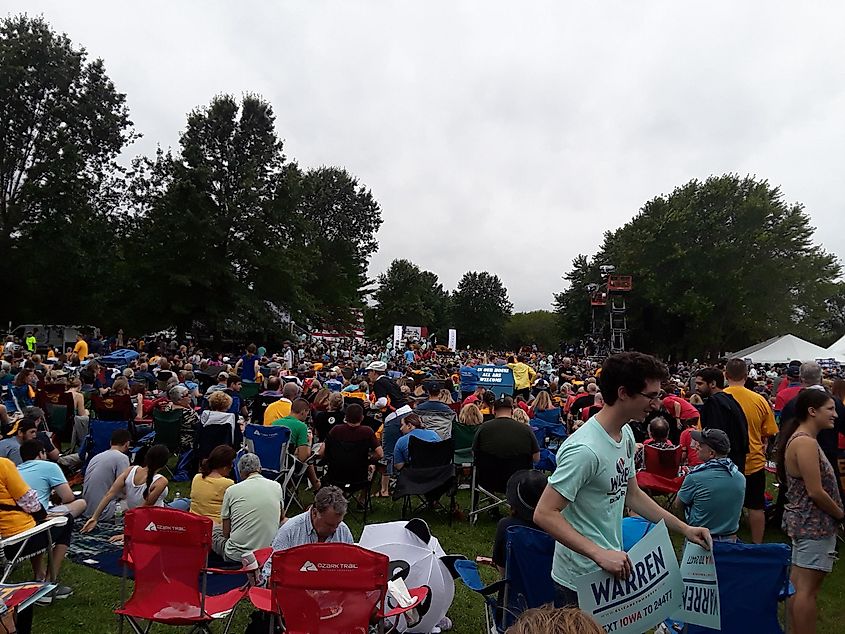 Democrats enjoy more support from voters who are women, ethnic minorities, and more educated. Voters in urban areas tend to vote for Democrats as well, meaning states on the West Coast and in the Northeast are usually solid sources of support for Democrats.  Republicans have more support from white men, Christians, and voters who live in rural areas. They often dominate in the South and Mid-West. However, in the 2020 elections, Donald Trump increased support for Republicans among all demographics except white males, whereas Joe Biden flipped Republican states such as Georgia and Arizona, indicating a potential shift in both parties' source of support.
Current Leaders
The USA's current president, Joe Biden, is a democrat who was vice president to Barack Obama, America's first black president. He defeated President Donald Trump in the 2020 election, and appointed Kamala Harris as his vice president. He has said that he intends to run for re-election in 2024, though he has not yet made an official announcement.
Donald Trump, though he currently holds no official titles, is widely seen as the party's most popular figure. He played a major role in the selection of Republican candidates for the 2022 midterm elections, and has announced that he is running for president in 2024.