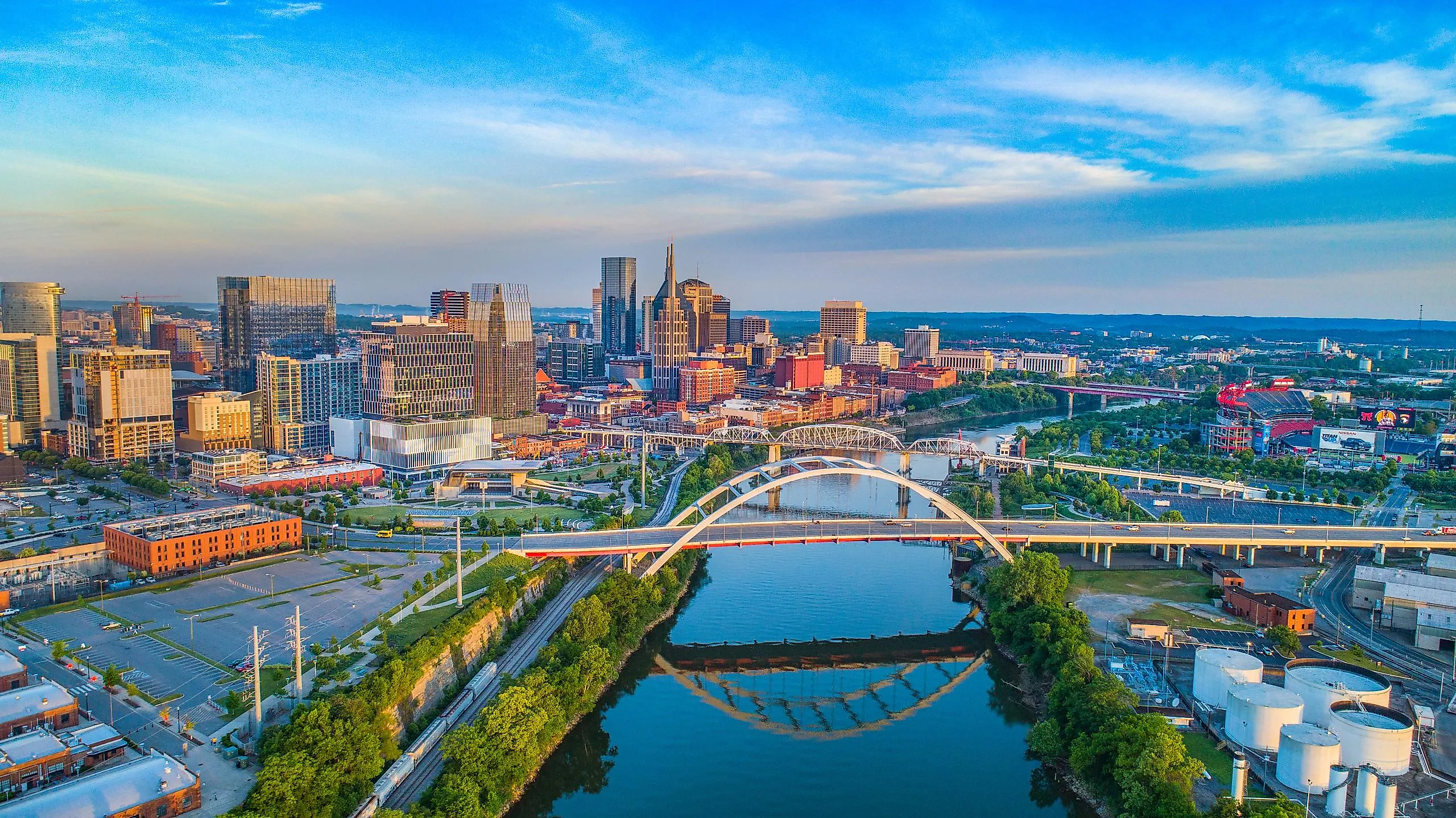 11 Most Charming Cities In The Mid-South
Though culturally influenced by the Deep South, the Mid-south is quite distinct from the Deep South. Its character is different; its vibe is unique. While no iron-clad rule defines the boundaries of the region called the Mid-south, and the answer depends on one's source, many references to the Mid-south often place Tennessee at the heart of the region, with either Memphis or Nashville as its center. This loosely defined region also comprises parts of surrounding states such as Oklahoma, Alabama, Illinois, Kansas, Missouri, South Carolina, North Carolina, Indiana, Ohio, and West Virginia.
The Mid-south is home to several charming cities. Huntsville lies to the south of the region, Springfield and Indianapolis to the north, Topeka to the northwest, Winston-Salem to the east—and several in between. Read on to discover some of this region's most charming cities that you can visit on your next vacation to Tennessee.
Nashville, Tennessee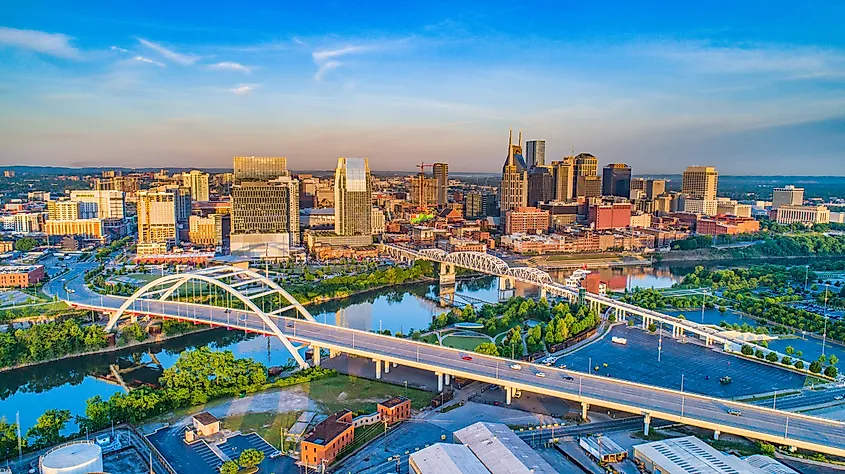 Boasting a population of about 658,000, Nashville is the largest city in Tennessee. Yet it is not anywhere as large as the Big Apple, Chicago, or even San Antonio, Texas. Any mention of Nashville always includes a reference to its rich musical heritage. From way back in the 18th century, when the town's earliest settlers would celebrate with fiddle tunes after setting foot on the banks of the Cumberland River, Nashville's love affair with music has grown in leaps and bounds. Such names as Jimi Hendrix, Billy Cox, and Otis Redding, have, at one time or another, found welcome and creative spark in Nashville. Today, the Ryman Auditorium, built in 1892, remains the most popular music venue in Nashville. Yet Nashville is not all about music. Nashville's food scene is amazing, its entertainment scene is phenomenal, not to mention its big-town look and small-town feel.
Memphis, Tennessee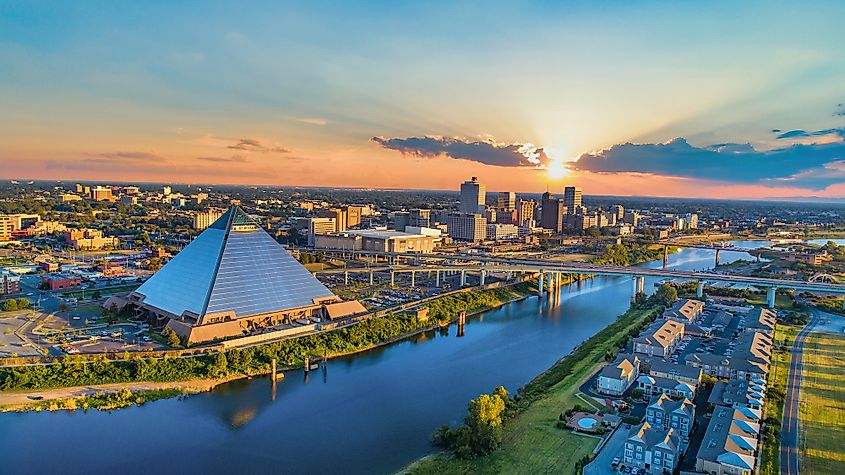 Named among the "23 Best Places to Go in 2023" by Condé Nast Traveler, Memphis is hands-down one of the most charming cities in the Mid-south. Nicknamed Blues City, in reference to its music heritage, and bluff city, in reference to the many spectacular bluffs along the Mississippi River — not far from where Tennessee's second-largest city is located — Memphis is difficult to find fault with. If clean and crisp is part of what makes a city charming, Memphis remains the only city in the United States to win the award for the nation's cleanest city a record five times. The town's very name, the Greek adaptation of "Men-nefer," means "enduring and beautiful"— and is in itself an irresistible invitation. If in doubt, spend at least an hour at Tom Lee Park, set to be re-opened in 2023, which will feature new pavilions, meditative paths, riverfront seating, and much more. For something to bite, Gus's World Famous Fried Chicken offers a culinary experience that no words can do justice.
Charleston, South Carolina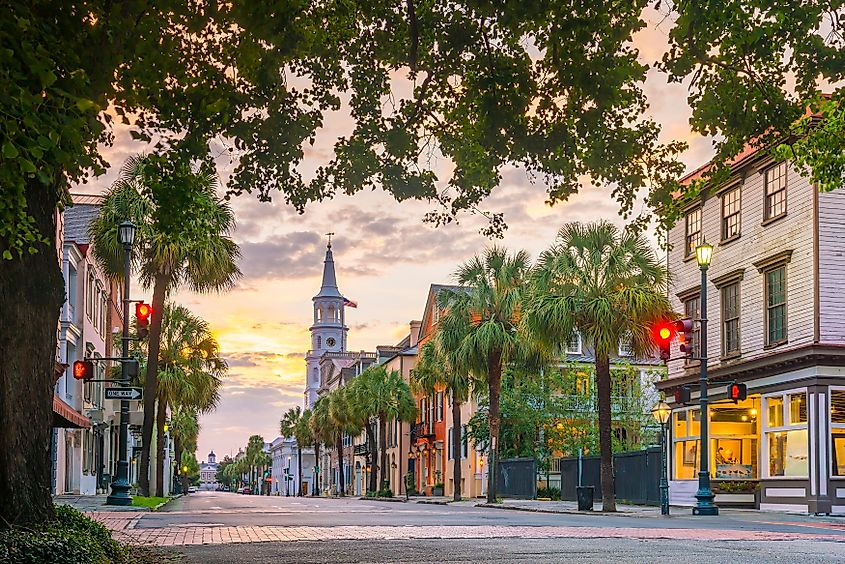 The fact Charleston has been named the best city in the United States—not for one year—but for a remarkable ten years in a row by readers of Travel + Leisure earns it a spot among the most charming cities in the Mid-south. Some of the town's greatest draws include its phenomenal culinary scene, its easy walkability, and its Southern charm and hospitality. With Kiawah Island only an hour away and world-famous for its pristine beauty and luxurious resort, Charleston will be one of the hardest towns to leave. For history buffs, Charleston is a mecca. A focal point in the Revolutionary War, Charleston is home to the oldest museum in the United States: The Charleston Museum, which was founded in 1773. That is not to mention the charm of cobble-stoned streets, the impressive entertainment scene, and the eclectic art galleries, murals, as well as exhibitions.
Little Rock, Arkansas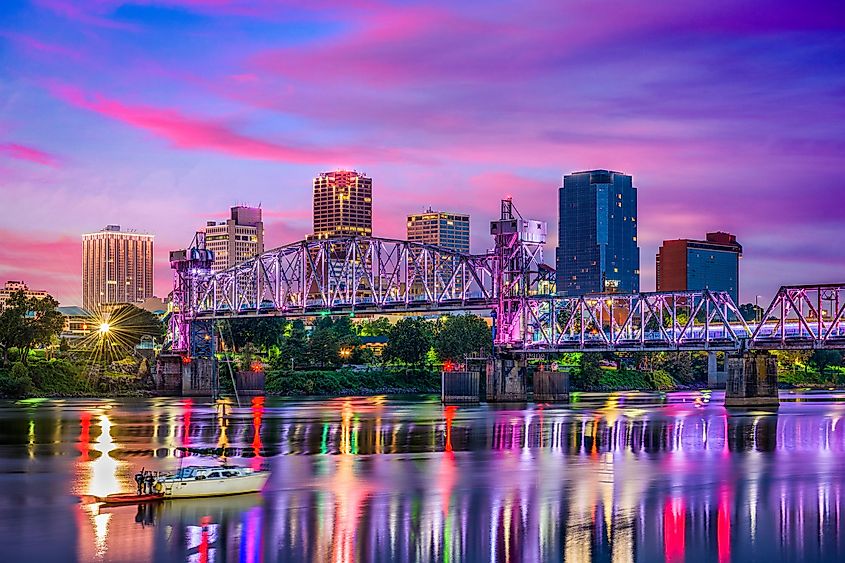 In 1957, three years after the landmark Supreme Court ruling in Brown v. Board of Education, nine black students enrolled at Central High School in Little Rock, a hitherto all-white school. The governor of the state would call in the Arkansas National Guard to block these students from entering the school. The issue would snowball, attracting the attention of President Dwight Eisenhower who, in what was broadcast across the nation, immediately sent federal troops to escort the students into the school. It would be among the severest tests to the ruling in Brown Vs the Board of Education. Today, history buffs will want to take a tour of Little Rock Central High School to learn about this remarkable story. A visit should also include a thoughtful hour in the beautiful Riverfront Park, a stretch of paradise that connects downtown Little Rock to the Arkansas River.
Huntsville, Alabama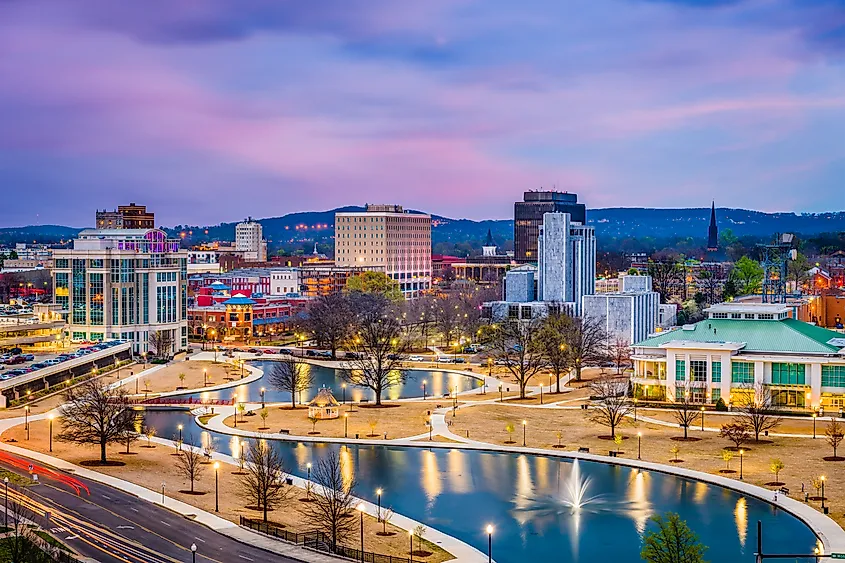 Rocket City, as Huntsville is known, is one of the most charming in the Mid-south. The city boasts a population of about 220,000—and is seldom a crowded hell-hole like many large cities across the nation. Named the Best Place To Live In The US In 2022-2023 by US News & World Report, Huntsville's attractiveness is not just some word on the street. This should be a remarkable feat considering Huntsville beat 149 metropolitan areas to bag the country's top spot. One of the metrics US News & World uses to rank cities annually is quality of life. A place that scores highly on quality of life is one that will be charming as well. Besides, a city that is nicknamed Rocket City is going to conjure up suggestions of space and cosmic constellations. True to expectations, a visit to Huntsville should include a visit to the US Space & Rocket Center, the largest space museum in the world.
Asheville, North Carolina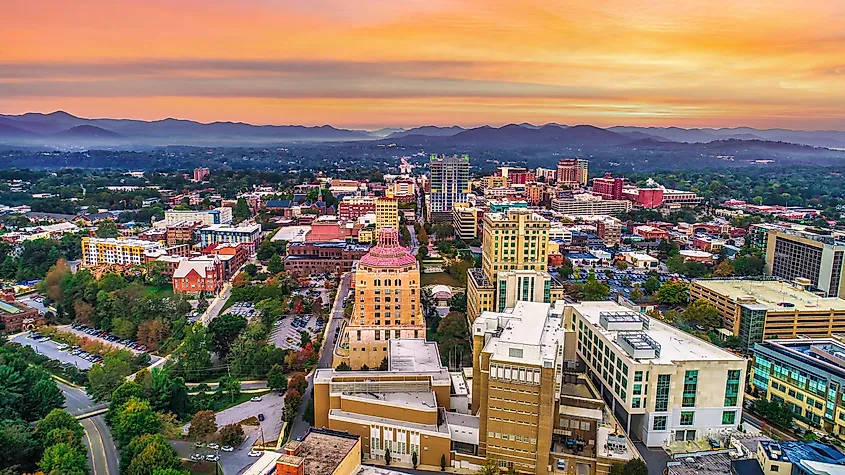 Known as the "Paris of the South," Asheville tries to live up to its suggestive moniker. Nestled in the heart of the Blue Ridge Mountain range and framed by nature's beauty in its most pristine, this town of about 93,000 will linger in a visitor's mind for long. Outdoor lovers will be thrilled to know that the area that encircles Ashville boasts more than 100 types of deciduous trees, besides being home to arguably the longest and most picturesque fall foliage season. A first-time visit to Asheville should include a detour to the Biltmore, George Vanderbilt's 250-room castle regarded as America's largest private home. Besides, whether one wants to stroll through Ashville's charming downtown, sample the many inviting restaurants, or appreciate the town's architectural outlay, Asheville is choke-full of attractions.
Charlotte, North Carolina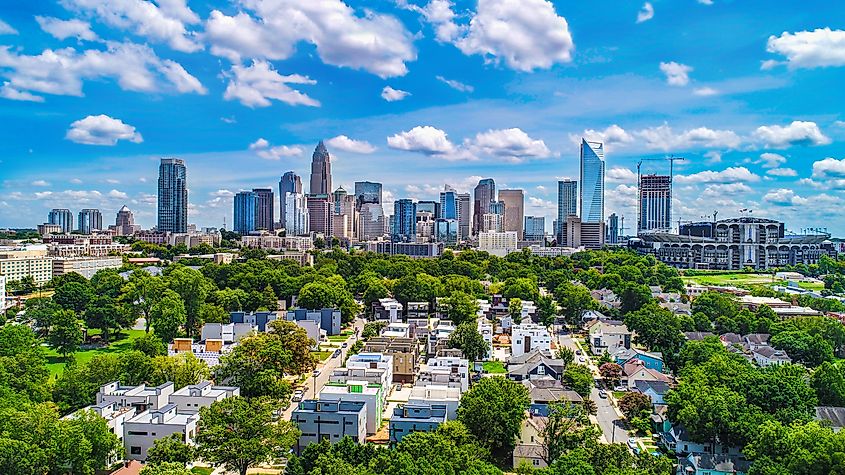 Known as Queen City, Charlotte has a lot of things going in its favor. And it is not just a place that should pique the interest of hard-nosed magnates keen on closing deals. Once the gold-mining capital of the United States, Charlotte's business reputation has been among its most defining features, earning it the honor of the second-largest banking capital in the United States — of course, after New York. But if that has not already changed, it is well on its way. Today, many who come to Charlotte do so for reasons other than business. While food lovers will want to explore the Pimento Cheese Capital of the World, Charlotte has other inviting attractions. The town's food scene is nothing less than first-class, while its art scene—with the Mint Museum at its heart— is just as vibrant.
Chattanooga, Tennessee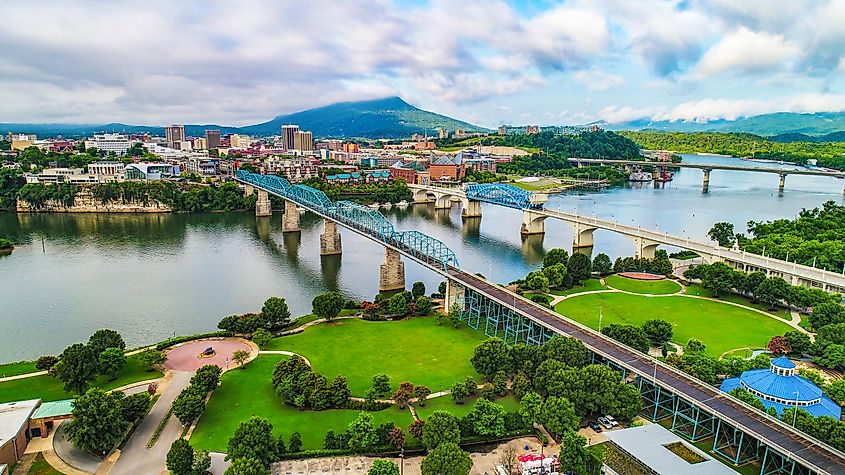 The fact that the Tennessee River snakes through Chatanooga, in all its picturesque charm, is one reason it is one of the most charming Mid-south towns. Chattanooga's most prominent natural feature is a haven of outdoor activities, amazing views, and an oasis of calm. Once the dirtiest place in the country, Chattanooga has slowly emerged to be among the most sought-after destinations in the South. Chattanooga's Riverwalk, for instance, is one of the finest exhibits of a city, with an amazing park that lies on the banks of a scenic river. Whether one wants to eat, walk, jog, or just sit down and meditate, the Riverwalk comes in handy. On the other hand, the Walnut Street Bridge, one of the longest pedestrian bridges in the world, is another Chatanooga highlight worth exploring. And peering down the city is the majestic Lookout Mountain, immortalized in Martin Luther's "I Have a Dream" speech.
Greenville, South Carolina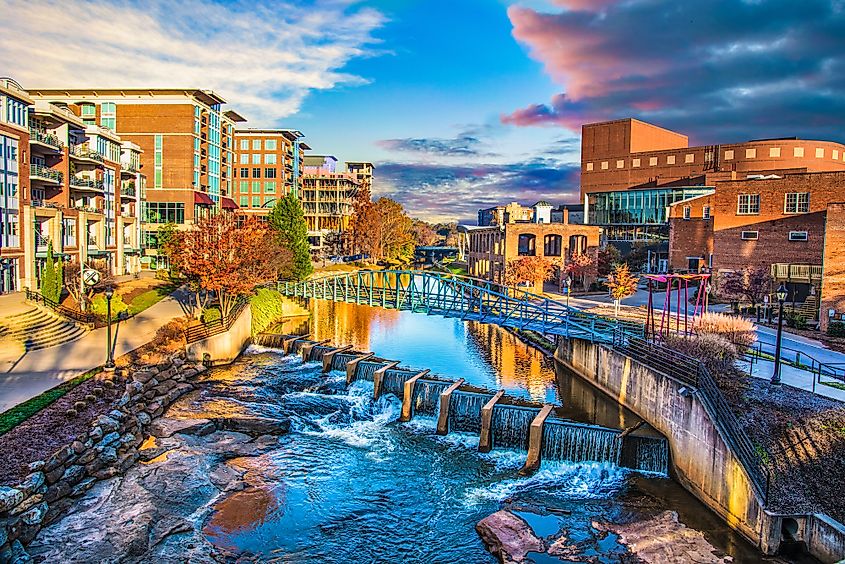 With a population of about 74,000, Greenville is one of Mid-south's finest gems. If food is part of what makes a city charming, and it is, then this South Carolina gem scores highly. Whether one will want to sample Maine-style lobster rolls at The Lob Father, located at 126 Augusta Street UNIT 11, or just about any food and drink at The Cook's Station, located at 515 Buncombe Street, Greenville's culinary scene features not less than 200 restaurants, most of which are local—just within its downtown area. For a town its size, Greenville's dining landscape is nothing less than phenomenal. Yet Greenville is not all about food. Bikers will want to find their way to the Prisma Health Swamp Rabbit Trail — while Falls Park on the Reedy — is a beautiful oasis located right within the town.
Franklin, Tennessee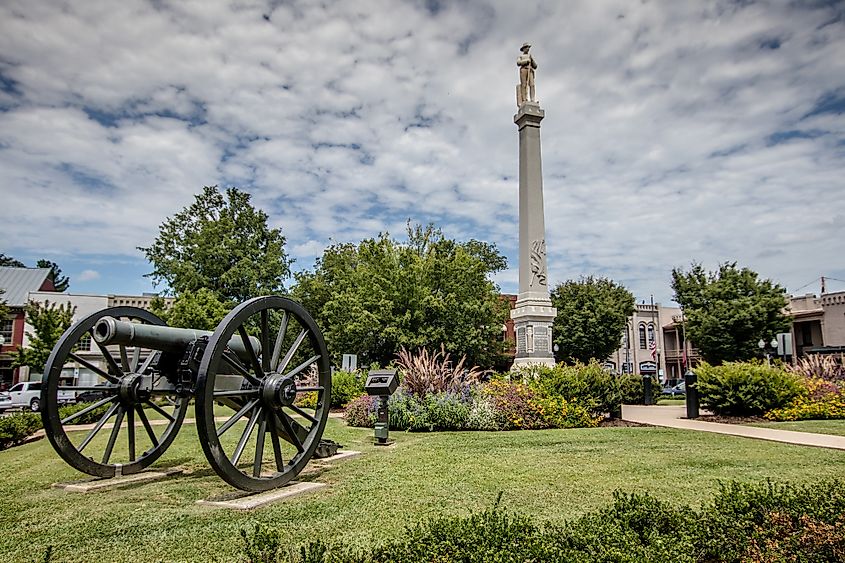 Boasting a population of about 88,000, visitors to the Volunteer State often overlook Franklin in favor of Nashville, its more popular, 21-mile-away neighbor to the north. Yet that is something that only a person unacquainted with Franklin will do. Boasting a charming historic district that is just about 16 blocks and whose streets are lined on either side with beautifully restored buildings, Franklin stylishly combines a big-city look with a small-town feel in a way that makes it one of the prettiest towns in the Mid-south. Whether one wants to shop, dine, or lodge, the Harpeth Franklin Downtown is a beautiful beehive famous for its first-class services. For outdoor lovers, Timberland Park, located about ten picturesque miles from town, offers excellent hiking trails, quiet picnic areas, and a beautiful butterfly garden.
Bentonville, Arkansas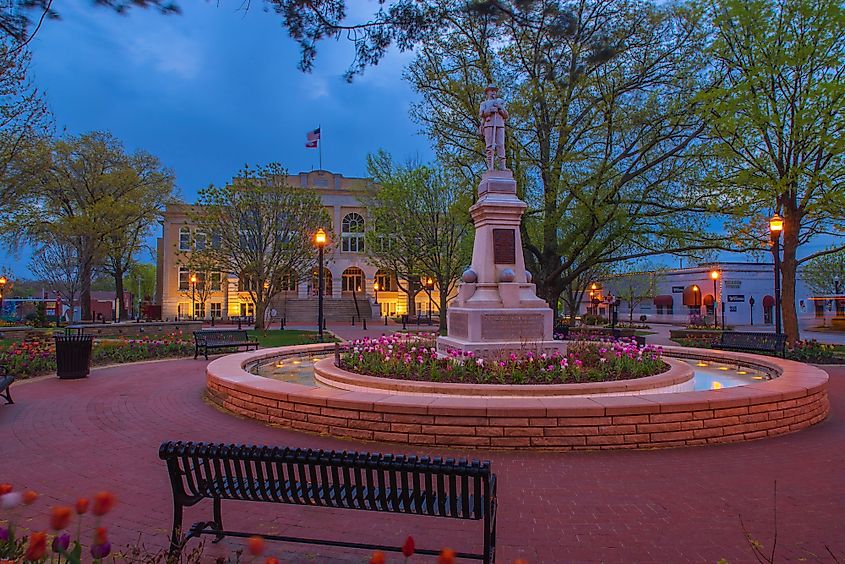 Secreted in the Ozark Mountains of Northwest Arkansas, Bentonville boasts a population of about 61,000—making it the 9th largest town in Arkansas. In 1950, 32-year-old Sam Walton left Newport for Bentonville because his wife wanted a small town with few residents. He would go on to establish his second store— but which was the first to bear his name. This store's success would inspire Sam Walton — and birth what would become the greatest retail chain in the world. Aside from being the birthplace of the world's biggest retailer, complete with a dedicated museum, Bentonville has other draws. For instance, no one goes to Bentonville without exploring the Crystal Bridges Museum of American Art, a breathtaking art museum that sits on 20 scenic acres of Ozark nature.
The Takeaway
The Midsouth, while loosely defined, teems with some of the most beautiful cities in the United States. Some of these are well-known, such as Huntsville, Alabama; some are not well known, such as Asheville, North Carolina, or Bentonville, Arkansas—while some are not as well-known as they should be—such as Chatanooga, Tennessee. Regardless, each of these cities exudes a distinctive charm and character and will not fail to leave a first-time visitor completely blown away.