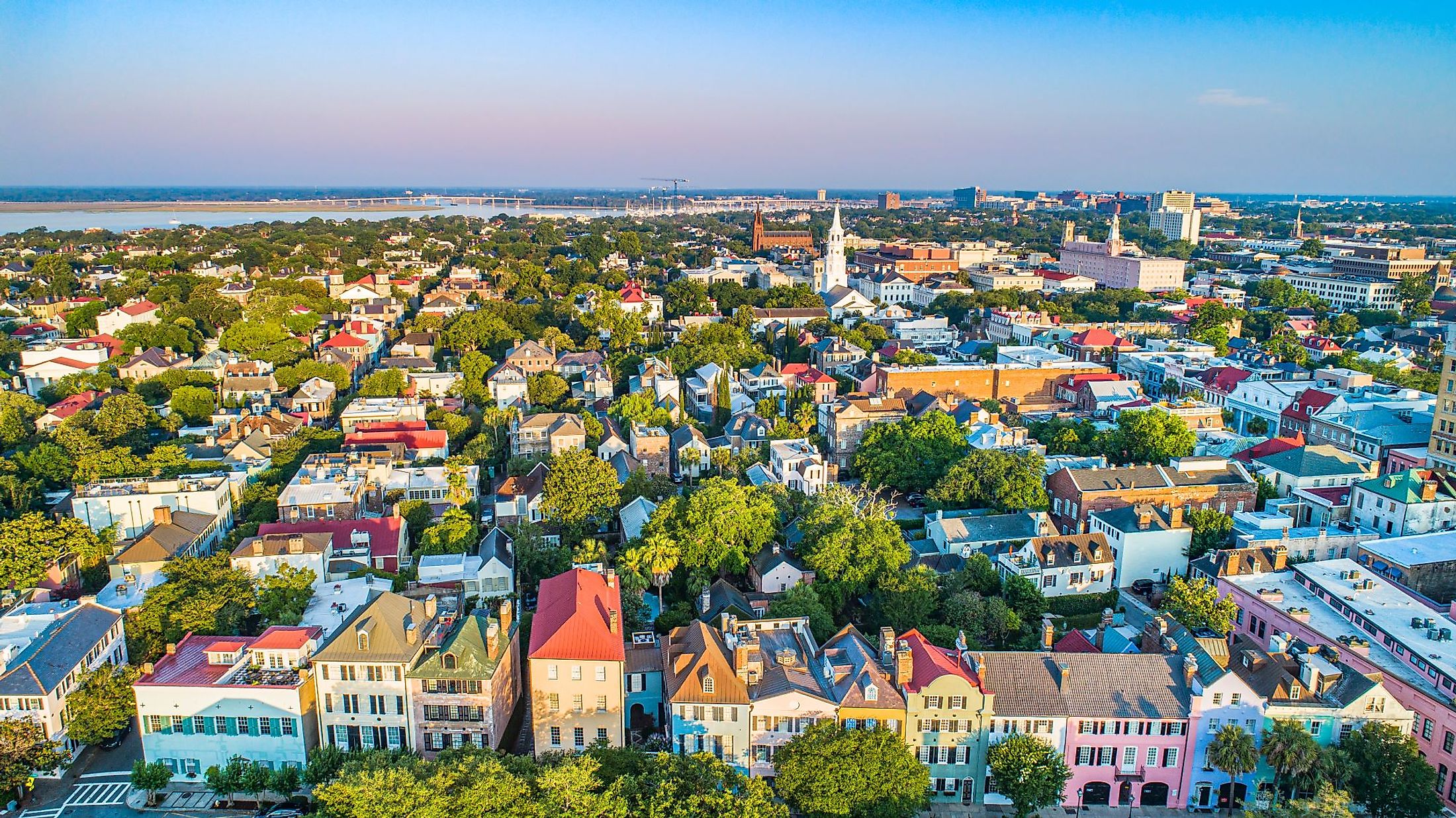 Charleston, South Carolina
Charleston is a large city situated in Charleston County in the US State of South Carolina. The 1670-founded port city is known for its horse-drawn carriages, pastel antebellum homes, and cobblestone walkways. Although Charleston is renowned for its romantic appeal, the world-class dining, shopping, and natural beauty are what draw people to this all-around charming city. 
Geography And Climate Of Charleston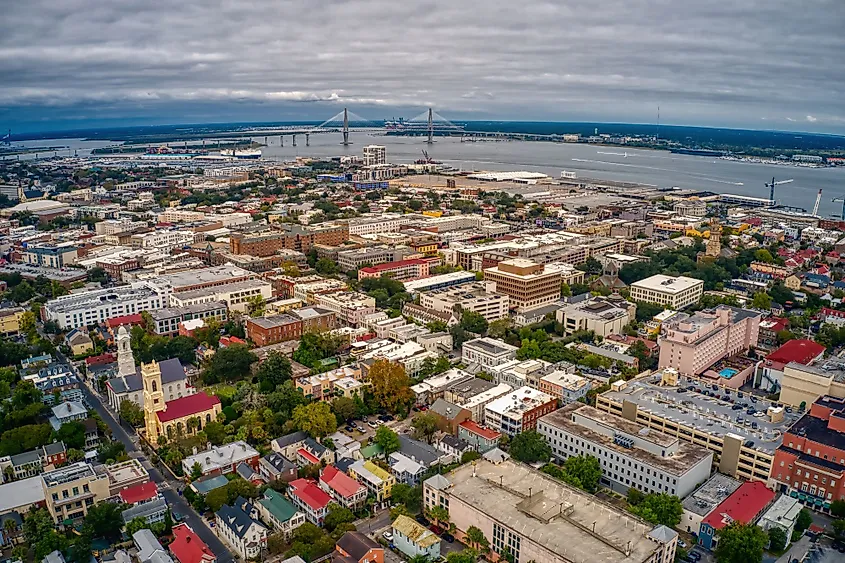 Charleston is the principal city in the Charleston-North Charleston metropolitan area. It is also an important port on the Atlantic coast, an important historical site for Southern culture, and the center of a significant urbanized region that also includes Goose Creek, Mount Pleasant, North Charleston, and Hanahan. Charleston covers a total area of 349.92 sq. km, of which 297.24 sq. km is occupied by land, and 52.68 sq. km is covered by water. There are six separate districts in the city proper of Charleston: Downtown, West Ashley, Johns Island, James Island, Cainhoy Peninsula, and Daniel Island. The city is located on a peninsula that faces the picturesque deep-water Charleston Harbor and is wedged between the estuaries of the Ashley and Cooper rivers. Apart from its entrance, Charleston Harbor is bordered on all sides and extends roughly 11 km southeast to the Atlantic. The harbor's average width is around 3.2 km.
According to the Köppen climate classification, Charleston experiences a humid subtropical climate, characterized by hot and humid summers and mild winters, with fog and rainy days almost all year long. July and January record the highest (28°C) and lowest (10°C) average temperatures, respectively. A significant part of the annual rainfall is received as thundershowers by the city from June to September. Freezing rain is quite common in Charleston during the winter months. 
Brief History Of Charleston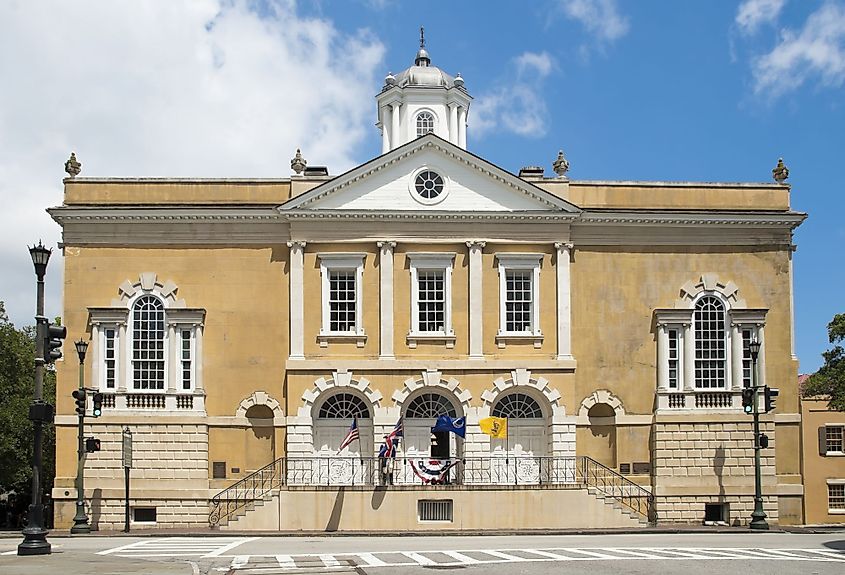 Early in the seventeenth century, Charleston is claimed to have been given as a gift to the devoted followers of King Charles II of England. More than 150 English colonists, their servants, and slaves arrived in what is now Charleston harbor in the spring of 1670. Pious supporters of King Charles II had a vision of "Charles Town," a regal port city bearing the king's name, and within a few days, colonists and slaves from all over Europe began to swarm to this town. Charles Town, however, experienced several riots and was frequently attacked. Following the city's siege by pirates, numerous additional uprisings occurred. Charles Town quickly grew to be the fourth largest colony, as things began to improve in 1750 when it started to serve as a commerce hub for southern colonies. Later, the name was changed to Charlestown, and in 1782, the city got officially reincorporated as Charleston.
The Population And Economy of Charleston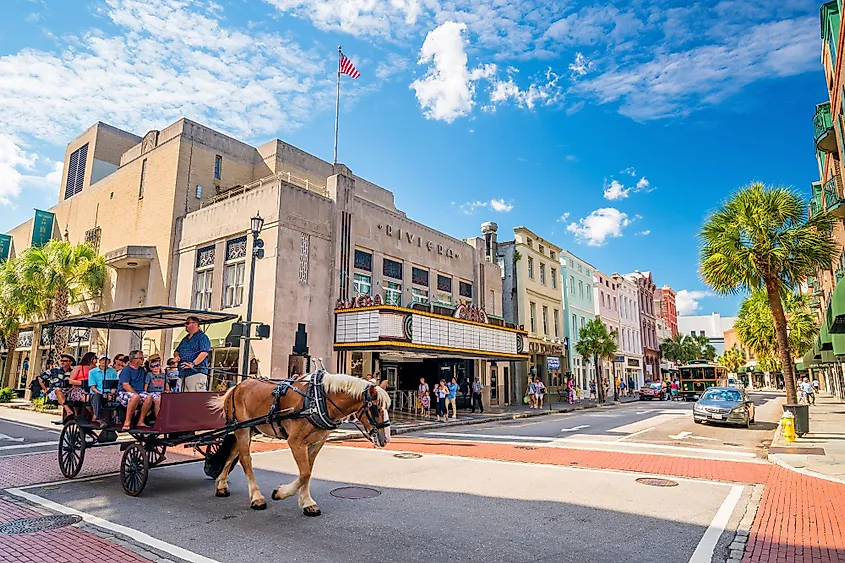 As per the latest US Census, Charleston has a population of 150,227 residents, where 53.1% are females and 46.9% are males. The city's racial makeup is 71.4% white (non-Hispanic/Latino), 20.8% African-American or Black, and 3.6% Hispanic or Latino. The remaining population is distributed among Asians, Native Americans, and other races. English is spoken by 93.8% of the population. The rest speak Spanish (2.6%), Indo-European languages (2%), Asian and Pacific Islander languages (1.3%), and other foreign languages (0.3%). Only 53.5% of the population in Charleston are naturalized US citizens. And veterans make up 8% of Charleston's population, of which 90.2% are males, and 9.8% are females. As per the same Census, 63.7% of the population are employed, with a poverty rate of 12.6%. The homeownership rate in Charleston is 55.4%, where the median gross rent cost is $1,318 per month, with a median household income of $72,071.
Attractions In And Around Charleston
Variety Of Parks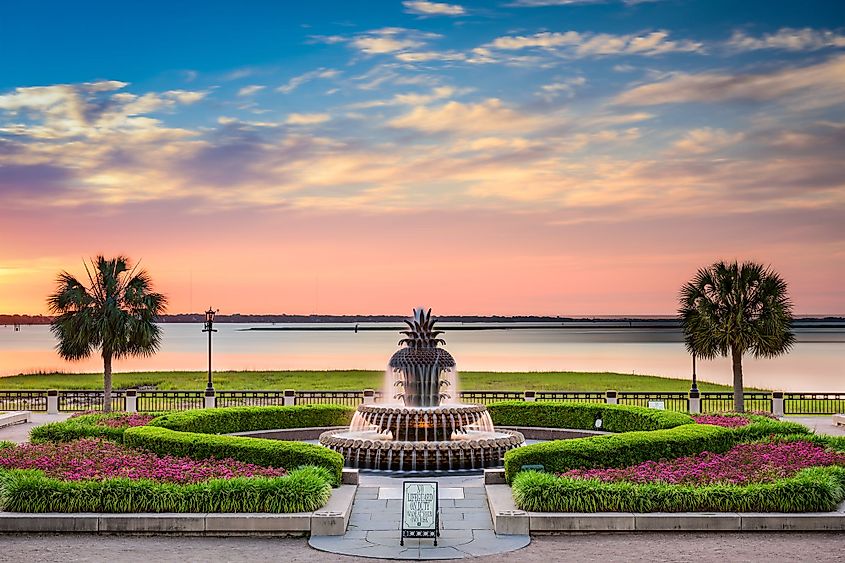 Charleston's parks are among the nation's most scenic and beautiful parks. Visit a festival in Brittlebank Park, observe the sunset in Charleston Waterfront Park, or check out James Island County Park for a ton of fun family activities. There are several picturesque picnic spots across Charleston's parks that are also lovely and intriguing.
Museums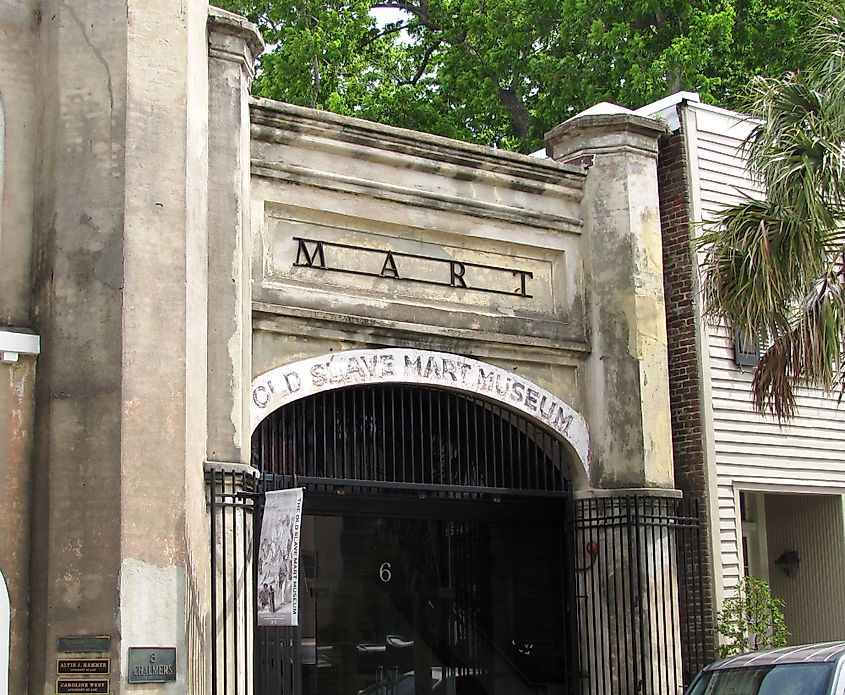 If you are a big fan of art, you'll be delighted to visit the Halsey Institute of Contemporary Art. You can also visit the City Gallery at Waterfront Park for even more art, which offers a wide variety of selections. If science is more your thing, visit the Mace Brown Museum of Natural History to see thousands of incredible fossils. 
Stunning Beaches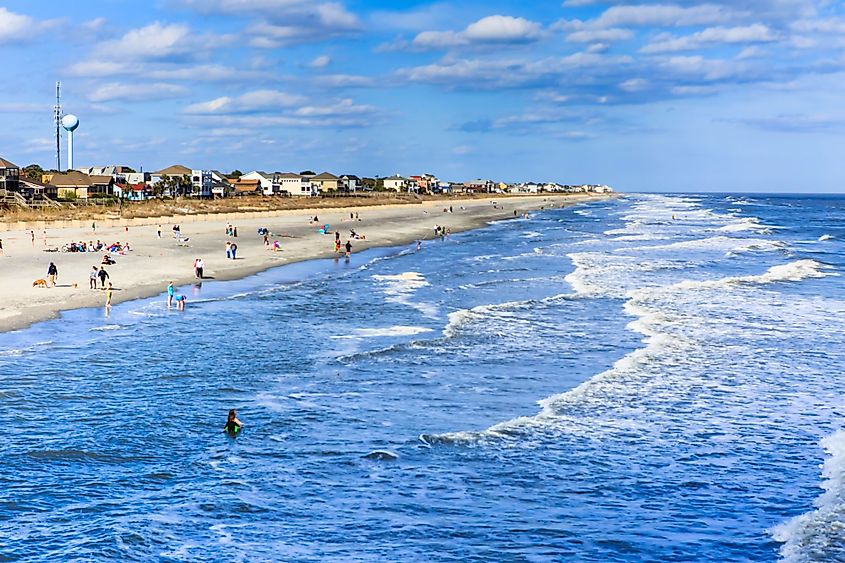 Charleston offers a lot of options if you enjoy sunbathing and surfing. Folly Beach is one of the best-loved selections, but there are loads of other options out there for you. These are a couple of other beaches in the Charleston area you may want to check out: Sullivan Island, Edwards Beach, Bull Island, Isle of Palms, and Kiawah Island.