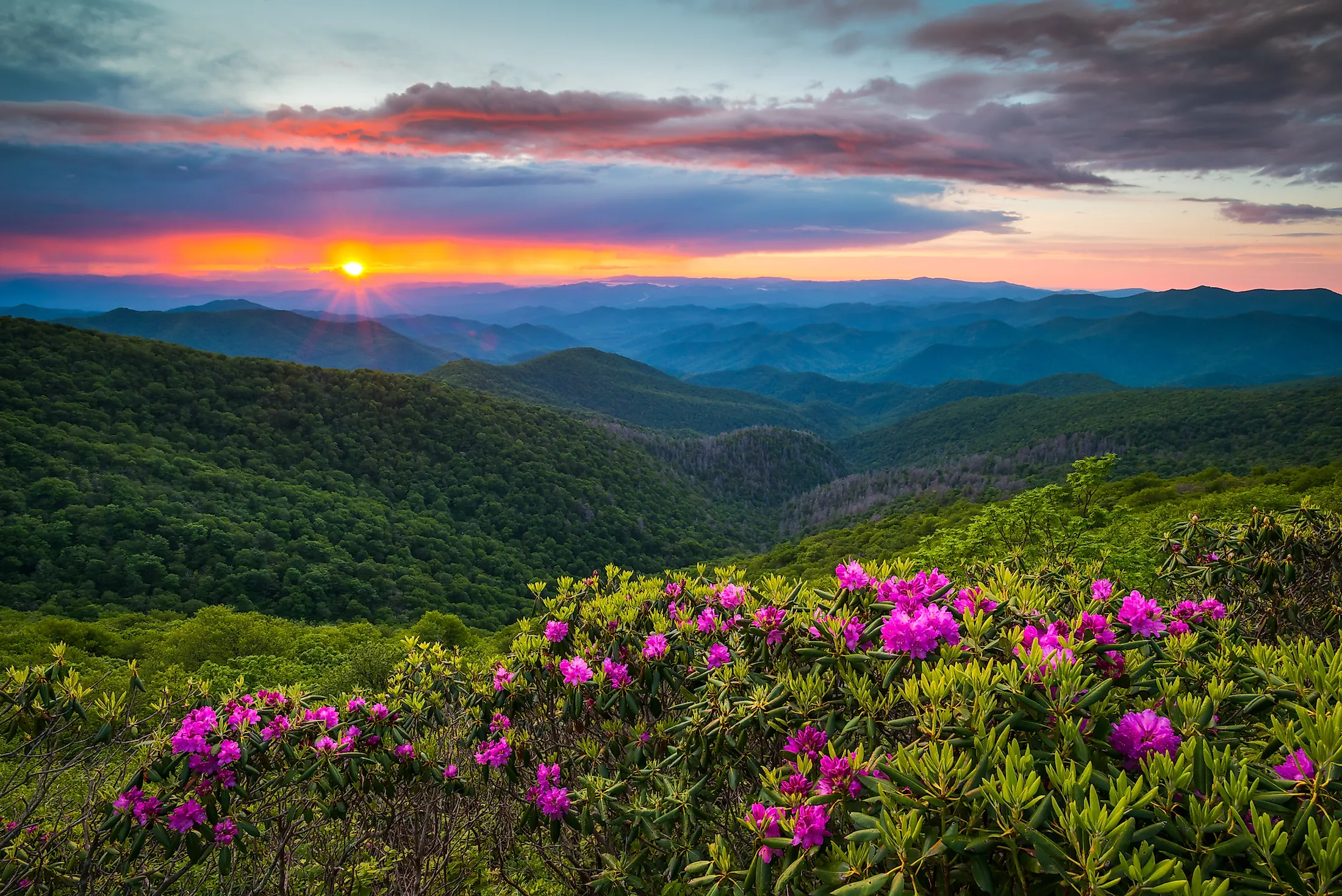 Blue Ridge Mountains, North Carolina
Located just 90 miles north of Atlanta, North Carolina's Blue Ridge Mountains is just a Southern section of the more popularly well known Appalachian Mountains of the United States. Its highest point is Mount Mitchell, at an elevation of 6,684 feet. The mountains are nestled within an area housing numerous National Forests in North Carolina and surrounding states, including Cherokee National Forest (Tennessee), Jefferson and George Washington National Forests (Virginia), Nantahala and Pisgah National Forests (North Carolina), and Chattahoochee National Forest (Georgia).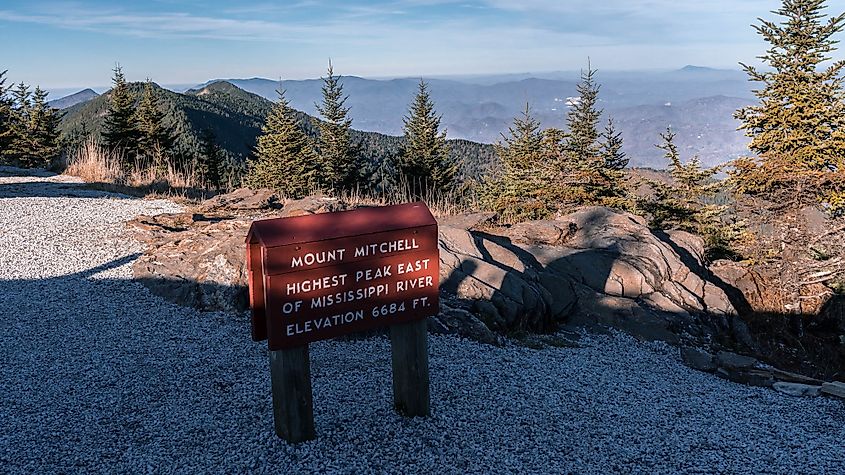 Climate
Due to the diverse topography and elevation of the Blue Ridge Mountains, one can expect varying and fast changing weather conditions when visiting this place. During summer, temperatures have been known to go higher than 90 degrees Fahrenheit, whereas in winter temperatures can go below 0 degrees Fahrenheit, and conditions worsened by prolonged periods of fog, ice, or snowfall.
Visiting The Blue Ridge Mountains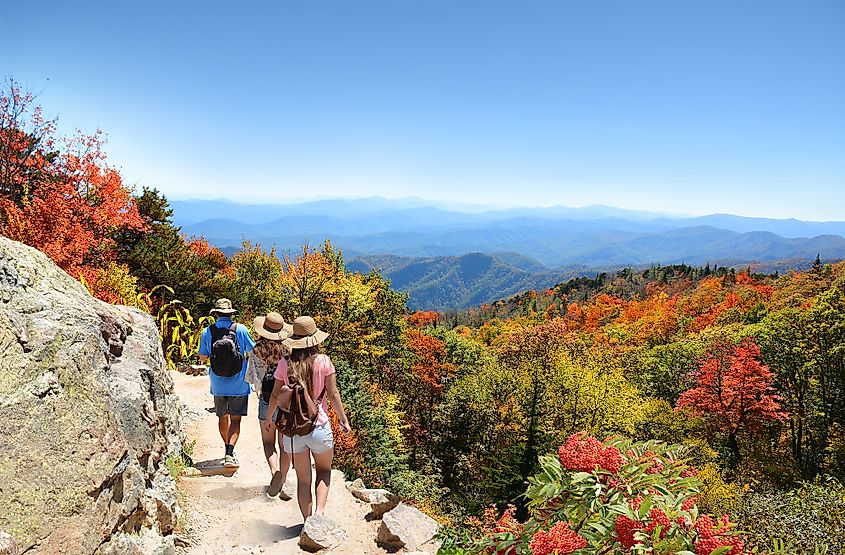 Millions of tourists visit the Blue Ridge Mountains every year, either to get away from the hustle bustle of their busy city lives or simply to immerse themselves in the fresh mountain air and be at one with nature. The place is relatively easy to get to via the Atlanta Airport, which itself lies a mere 7 mile drive from the business district of Atlanta, Georgia. As in all all attraction spots located in mountainous regions, traveling with the use of GPS units is not recommended, as they often do not work due to many local addresses not being picked up by these systems. Blue Ridge Mountains is just 90 miles north of Atlanta via the Georgia Moutain Parkway or Highway 515, and similarly close or closer to such other major cities in the Southeast U.S. as Chattanooga and Knoxville in Tennessee, and Asheville, North Carolina.
National Parks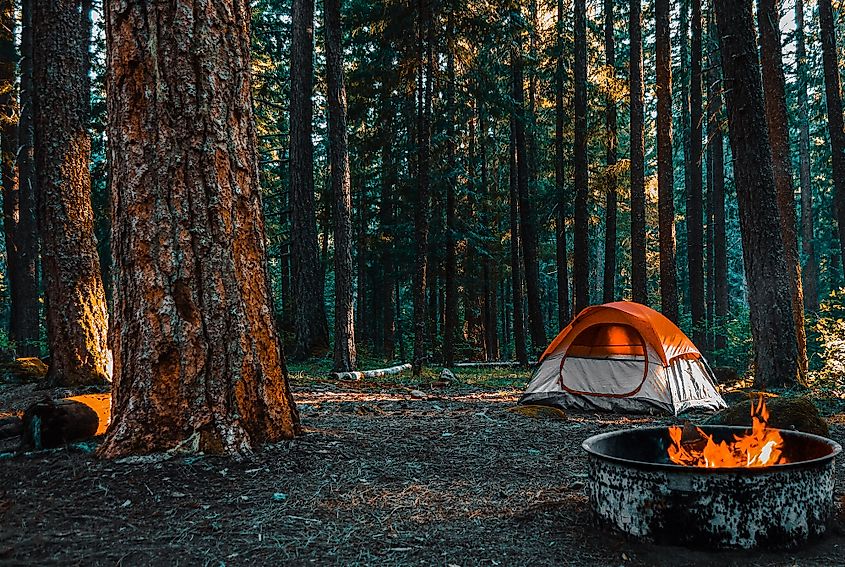 There are two major national parks enclosed within Blue Ridge Mountains. Namely, these are the Great Smoky Mountains National Park in Tennessee and North Carolina to the south, and Virginia's Shenandoah National Park to the north. Within these two parks alone, there are hundreds of different things to do, including wildlife viewing, camping, hiking, and swimming in waterfalls. The place is a great spot to visit especially for families with kids, or even couples who wish to spend a romantic weekend away from the city crowds. There isn't a shortage of cabins to rent in these mountains, where an outdoor adventure of a lifetime awaits those who have the passion for anything and everything rustic and wild.
Wildlife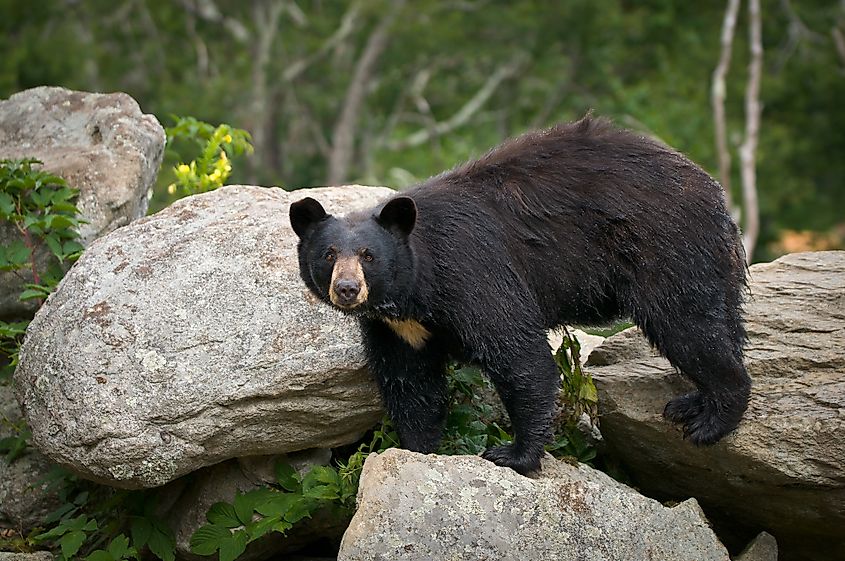 The Blue Ridge Mountains are home to a wide variety of plants and animals that thrive in the very forest environments that this place is so well known for. Several species of reptiles and amphibians live in the area, alongside numerous fish species that are unique only to the region. Those interested in taking excellent photographs of the American black bear, wild turkey, warblers, tanagers, vireos, wild boar, coyote, grouse, and white tail deer will find many opportunities to do so, especially during the months of June and July. The forests of Blue Ridge mountains are teeming with all sorts of trees. Native species include the red maple, black oak, balsam fir, tulip poplars, spruce fir, pines, locust, and red fir.
Threats To The Ecosystem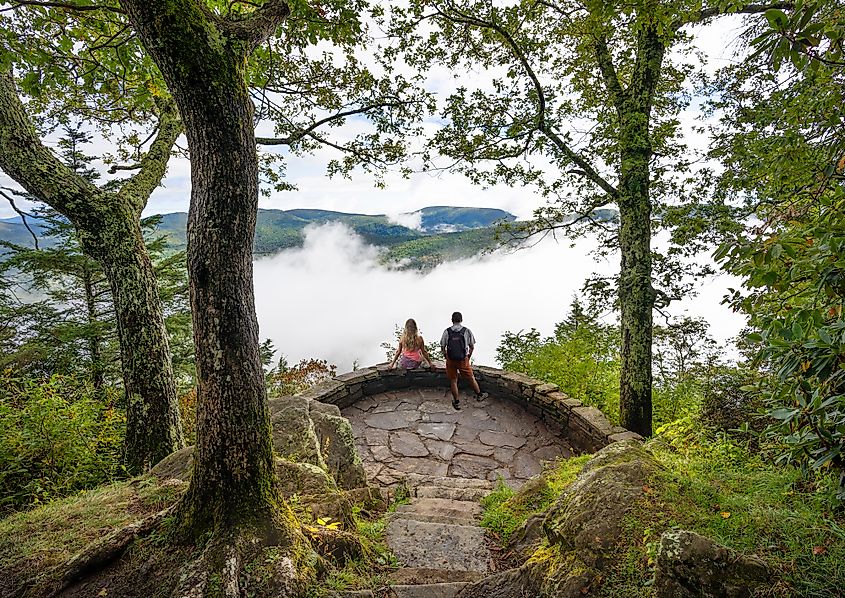 Deforestation remains a major concern in the forests of Blue Ridge Mountains, as well as human activities that result in large scale pollution of the local environment, and especially of its waters. These activities have caused poor visibility in the area as well as a shortage of quality drinking water and the ever-dreaded effects of acid rain. Over the last couple of years, what used to be blue vistas of the mountains have been replaced by a brownish gray haze, effects which are currently being worked on by such agencies as Environment North Carolina and Georgia ATC. Tourism has brought problems as well, as resorts, amusement parks, cabins, and highways pose immediate threats to the natural landscape.