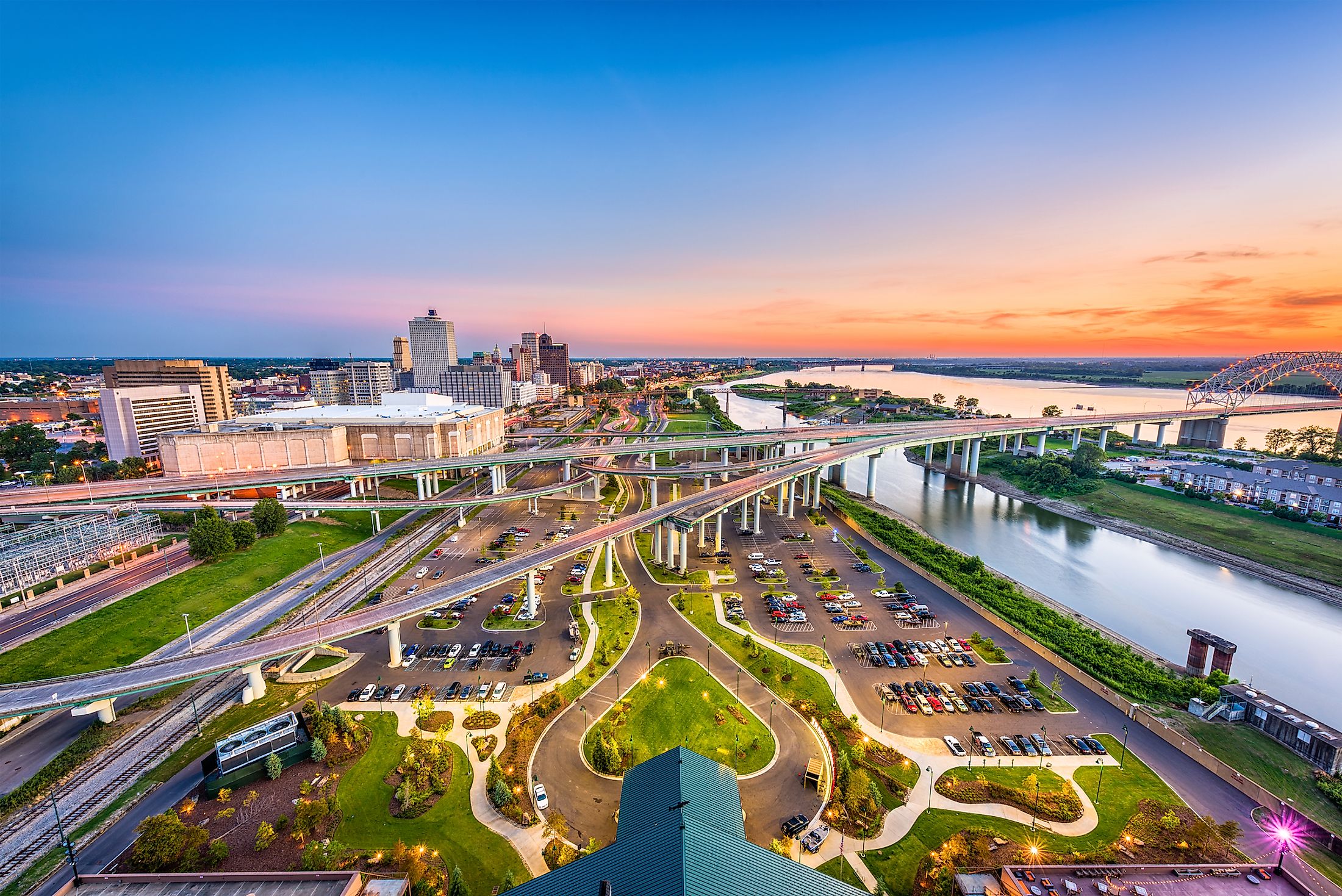 Memphis is named after its Egyptian sister on the Nile. The Mississippi River Valley and its tributaries have made it a natural place for human habitation for thousands of years. It is the region of Tennessee that exudes typical Southern charm and hospitality. Memphis is the birthplace of blues music, rock 'n' roll, and significant advances in the civil rights movement.
Geography Of Memphis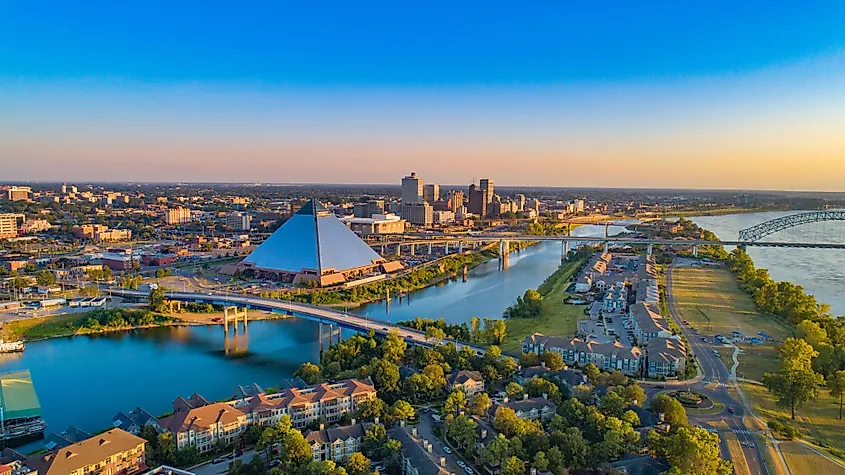 Memphis is situated in the southwestern portion of the US State of Tennessee on the Mississippi River's eastern bank. It serves as a regional hub for the states of Arkansas, Mississippi, and Tennessee. The city has a total area of 839.2 sq. km, of which 816.0 sq. km is occupied by land, and 23.2 sq. km is covered by water. Memphis' central position has contributed to its status as one of the most important distribution centers in the United States. The city grew even quicker in the twentieth century, becoming one of the world's major cotton markets. Memphis is the world's largest spot cotton market, with approximately half of the US cotton harvest passing through.
Climate Of Memphis
Memphis experiences long, hot and wet summers and short, cold, and rainy winters. The temperature ranges typically between 1.11°C to 32.7°C throughout the year, with temperatures, seldom falling below -6.6°C or rising over 36.1°C. According to the tourism score, the most fantastic time of year to visit Memphis for warm-weather activities are late April to early June and late August to mid-October.
Population And Economy Of Memphis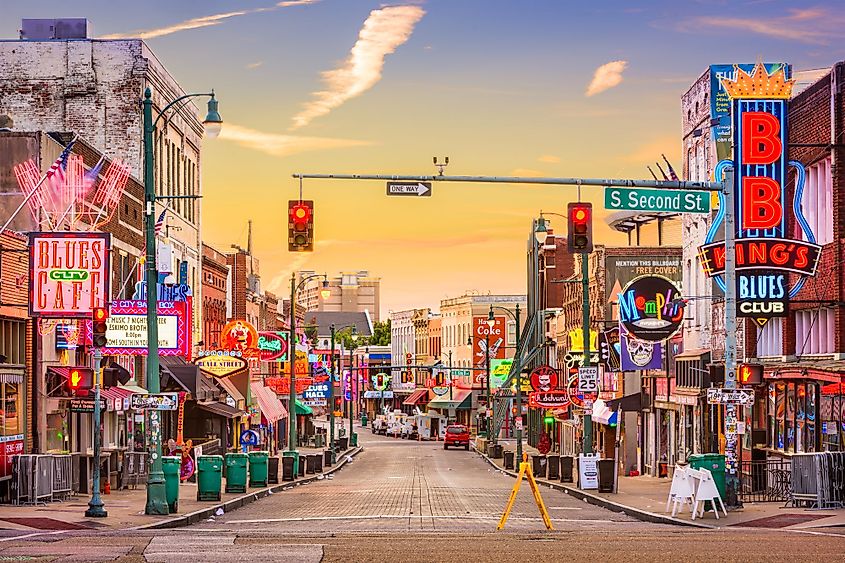 Memphis has a population of 651,000 residents, 96.5 % of whom are citizens. In 2019, 6.2 % of Memphis inhabitants were born outside the United States. In Memphis, there were 2.42 times more Black or African American (Non-Hispanic) citizens than any other race or ethnicity in 2019. The second and third most prevalent ethnic groupings were 169,000 White (Non-Hispanic) and 29,000 White (Hispanic). Memphis is the country's poorest city, with a typical household income of $32,285, or $37,767 for a family. Seventeen percent of households and nearly 21 percent of the population are poor, with 30 percent of those under the age of 18 living in poverty.
Brief History Of Memphis
Memphis, Tennessee's most "Deep South" city, was built on a ridge overlooking the Mississippi River, just a few miles upstream from the Tennessee-Mississippi state boundary. It was established in 1819 near where the French had previously built Fort Prudhomme and incorporated it as a city in 1826. The city was in Confederate hands during the Civil War until the Union took it at the Battle of Memphis on June 6, 1862. Memphis saw a lengthy strike by its primarily Black sanitation employees during the Civil Rights Movement, who demanded and finally won better economic conditions. on April 4, 1968, the American activist Martin Luther King Jr. was killed in Memphis. The city is also noted for influencing American music. B.B. King, Aretha Franklin, and Johnny Cash have all contributed to the Memphis music industry, but Elvis Presley is by far the most well-known. Graceland, Elvis Presley's home, is now a tourist attraction that draws visitors worldwide.
Tourist Attractions In Memphis
Graceland: Home of Elvis Presley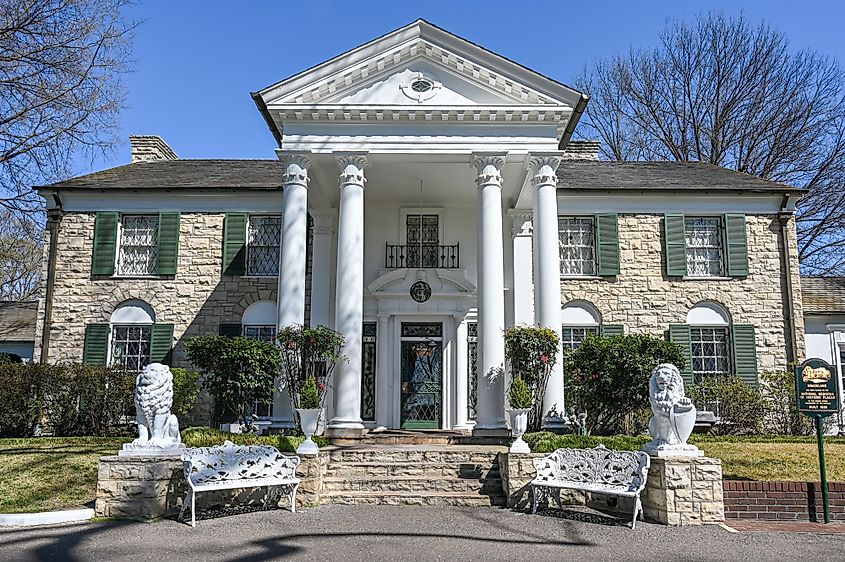 Graceland is Elvis Presley's old residence and the ultimate destination for admirers of the King of Rock 'n' Roll. It is one of the most well-known structures in the United States, second only to the White House in terms of yearly visitation.
National Civil Rights Museum–Lorraine Motel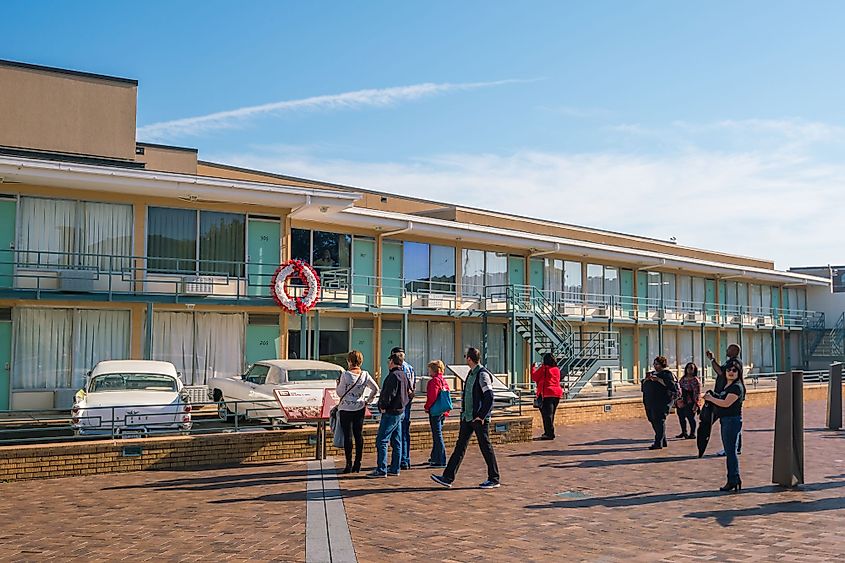 The Lorraine Motel, located just south of Beale Street, is where Martin Luther King Jr. was murdered in 1968. The building is currently home to the National Civil Rights Museum, which highlights the history of civil rights in the United States. Its focal point is the hotel room and balcony where King was assassinated, which is honored by a white wreath.
The Stax Museum Of American Soul Music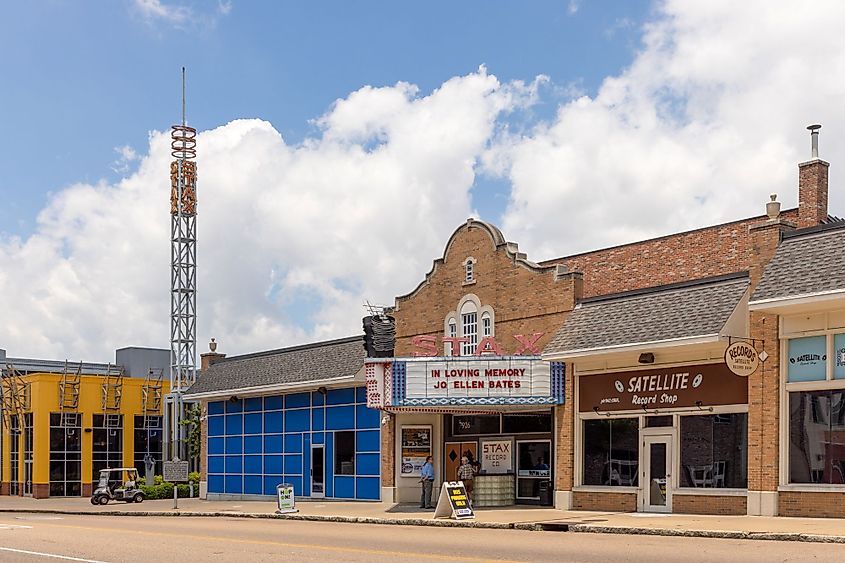 The Stax Museum of American Soul Music, one of only a few soul music museums globally, is an exact recreation of the original Stax Records studio. The museum has "everything soul," including thorough displays about the artists, music, and its history. There are 2,500 objects on display, including instruments and costumes.
Slave Haven Underground Railroad Museum
Jacob Burkle, a German immigrant, built the Burkle Estate along the Mississippi River in 1849. When Memphis was the state's major slave-trading metropolis, it was the home of the Memphis Stockyards. Burkle's neighbors, who held enslaved people, were unaware that he had built cellars and secret tunnels beneath his modest home. These locations were created to provide a safe refuge for fugitive slaves. Today, tourists may learn more about this history at the Burkle Estate's Slave Haven Underground Railroad Museum.
Crystal Shrine Grotto
The crystal shrine grotto is located across the stone bridges of this non-denominational cemetery, which goes back nearly a century. Dionicio Rodriguez, a Mexican artist, created the grotto, which was dug into a cave. Influenced by Biblical themes, this work includes quartz crystals buried in cement, Christian tableaus, and quotations with piped-in music to explain the artist's perspective.
The Memphis Pyramid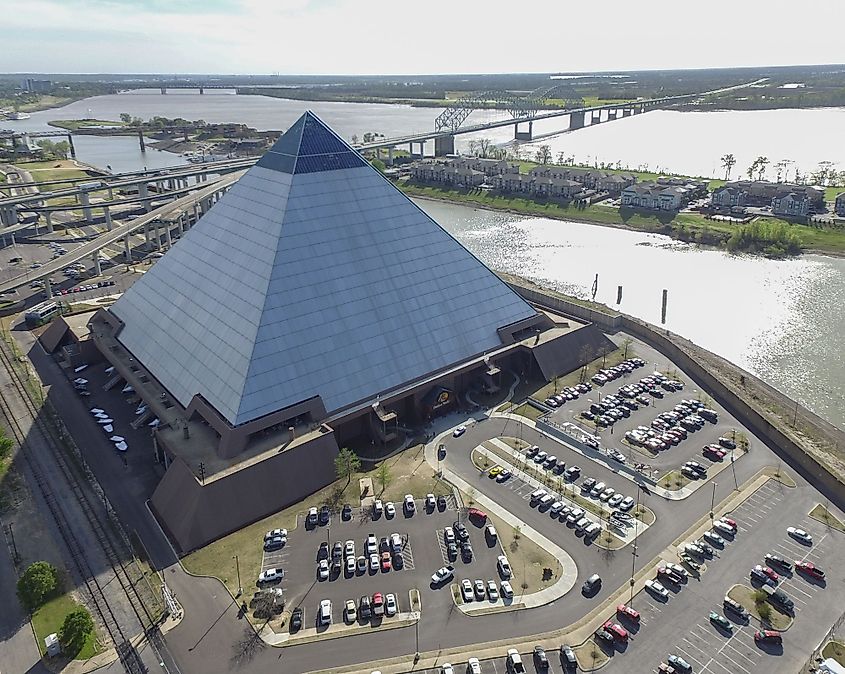 The Memphis Pyramid, which stands more than 300 feet tall, is one of Tennessee's most recognizable structures. During the day, its steel walls reflect sunlight from every angle; at night, it transforms into a rainbow of colorful LED lights visible for miles. The Memphis Pyramid was built as an entertainment arena for concerts and sporting events, but it has been transformed into a massive plaza for shopping, eating, and housing.
Children's Museum Of Memphis
Hands-on exhibits at the Children's Museum of Memphis keep children occupied. A playful metropolis featuring kid-sized businesses, such as an auto mechanic shop and a dentist's office, as well as an interactive recreation of Times Square and a massive Light-Bright wall, are among the highlights. Children may also ride a bicycle on Mars, explore the Mississippi River, climb through the arteries of a big heart, and sit in a flying simulator and a genuine airplane cockpit.
Memphis is a city that inspired the world. The city's narrative begins with the indigenous people who lived along the Mississippi and continues from there; from cotton tycoons to enslaved people, to artists who played the first notes of songs that are still heard across the world today, to civil rights heroes like Dr. Martin Luther King Jr. As a result, Memphis history is also American history.