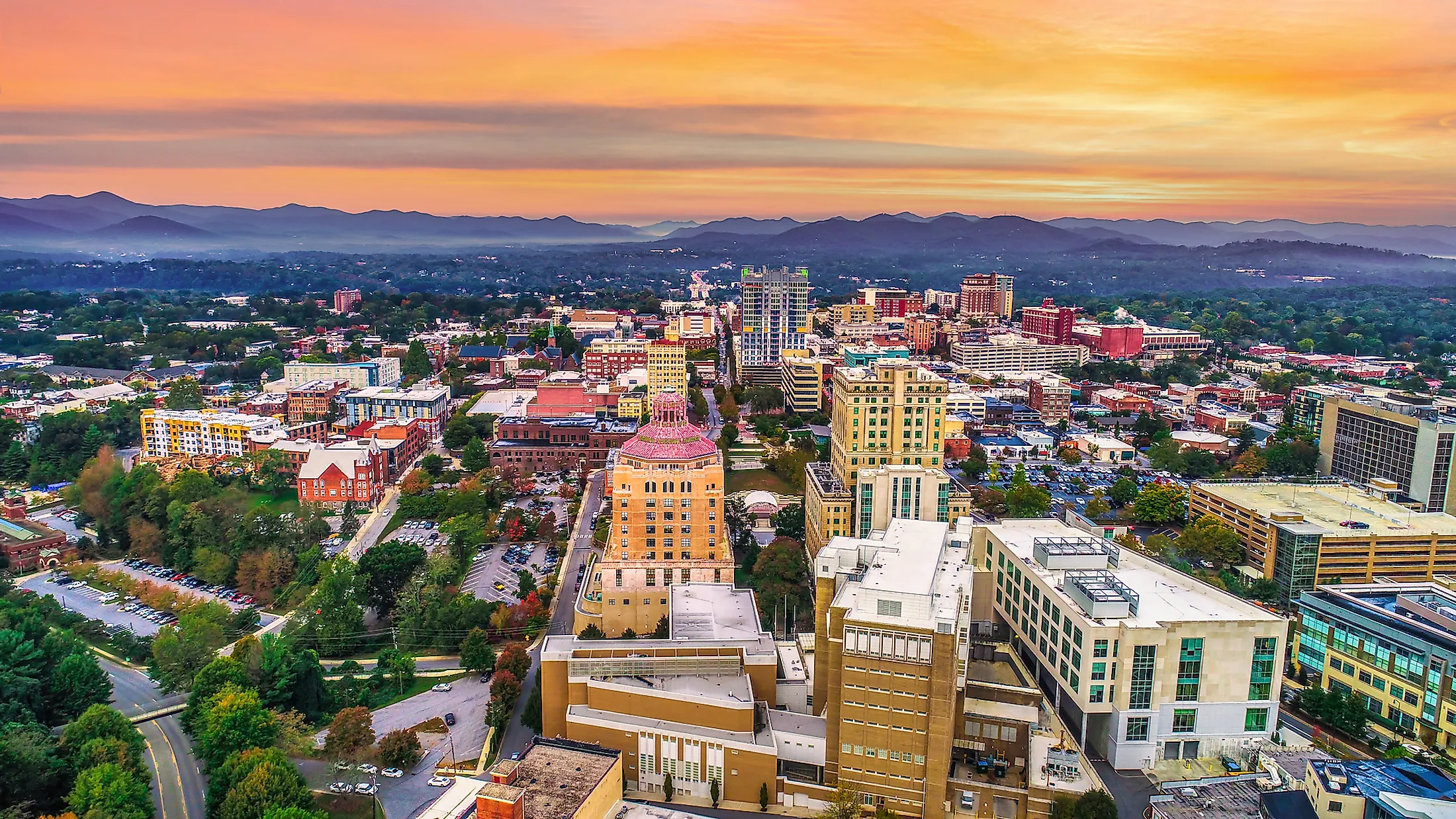 Asheville, North Carolina
Dubbed as the "Paris of the South" in the early 1900s due to its architectural talent and unique style, Asheville is a unique city in the US state of North Carolina. The city is now a popular tourist destination and is perhaps best known as the home of major American novelist Thomas Wolfe and the location of George Vanderbilt's Biltmore Estate.
Geography Of Asheville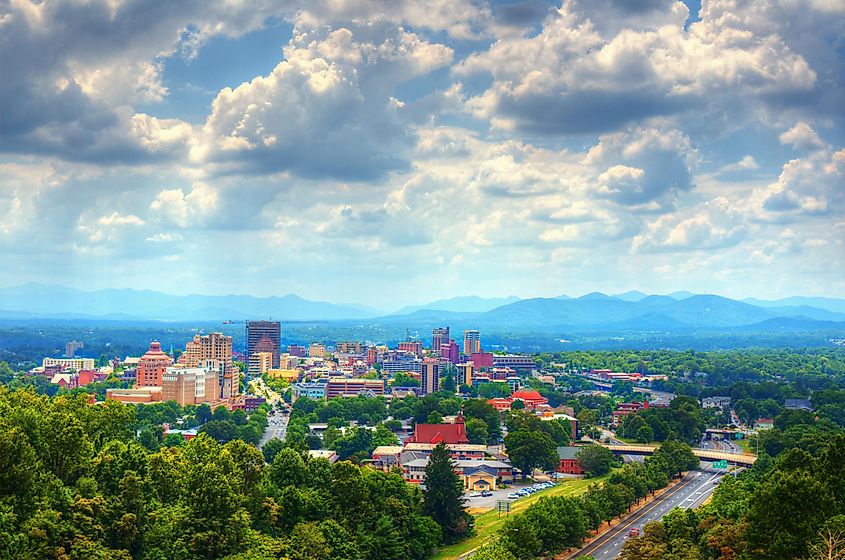 Asheville is an Appalachian city in west-central North Carolina. It is the seat of Buncombe County and lies nestled in North Carolina's Blue Ridge Mountains. Built on an uneven plateau at the junction of the Swannanoa and French Broad rivers, Asheville is situated 2,200 feet above sea level. Asheville's geographic coordinates are 35.5950581°N and 82.5514869°W (35.5950581, -82.5514869). Moreover, the city occupies 49.95 square miles and lies 99.51 miles northwest of Charlotte, 68.44 miles west Hickory, and 133.84 miles southwest of Winston-Salem. The mountains surrounding Asheville are part of the southern Appalachian Mountains and are the highest of the Appalachian chain. These mountains are primarily composed of metamorphosed igneous, metamorphosed sedimentary, and igneous rocks dating back to approximately one billion to 500 million years ago.
Climate Of Ashville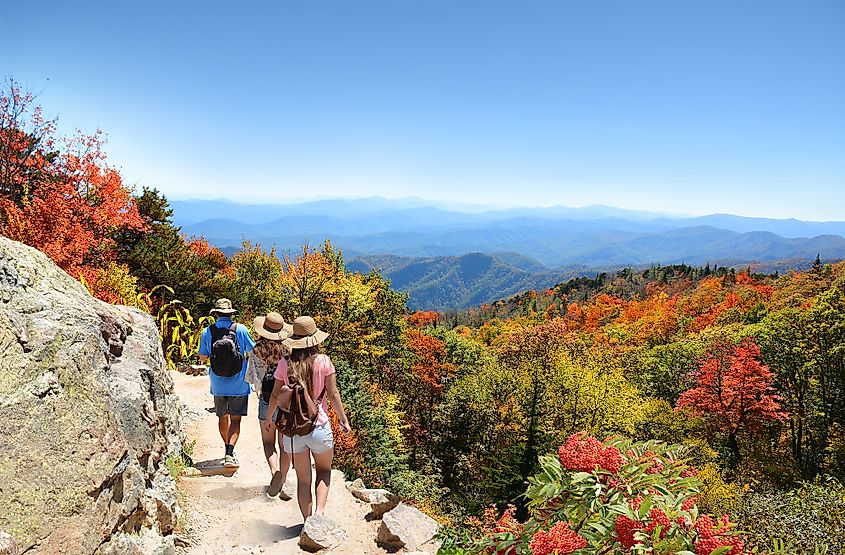 According to the Köppen Climate Classification, Asheville has a mild but humid subtropical climate. The city has a pleasant climate year-round, with all four seasons represented. Whereas the summer months are warm and humid, its winter months are typically cold, cloudy, and wet. Asheville has a 3.8-month warm season from May 24 to September 17. This period experiences an average daily high of 76°F. July is the year's hottest month and has an average high of 82°F.
On the other hand, Asheville experiences a 3-month cold season from November 30 to February 28. Temperatures in this season are frequently below 54°F. January ranks as the city's coldest month annually, with an average low of 29°F and a high of 47°F.
When it comes to precipitation, the city receives an average of 44 inches of rain annually, higher than the annual national average of 38 inches. Whereas March gets the most rain with an average of 3.8 inches, July has the most wet days with an average of 15.1 days, receiving a minimum of 0.04 inches of rain. Asheville's snowy period occurs from November 30 to March 14, with January obtaining the highest average snowfall of 3.5 inches. Various tourism scores indicate that Asheville is best visited from early June to late September to experience its warm-weather activities.
Population And Economy Of Asheville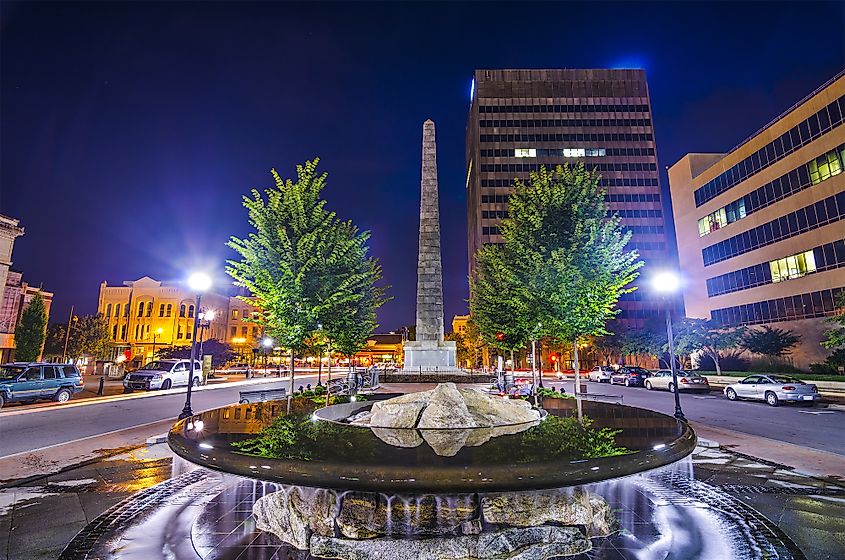 As of the latest US Census, Asheville has a population of 94,589. This ranks it as the 12th largest city in North Carolina and the 365th in the US. The city is experiencing a growth rate of 0.26% and has risen by over 12.23% since the 2010 US Census. Moreover, the city has a population density of 2,054 individuals per square mile. Regarding Asheville's demographics, 52% of the population are females, and 48% are males. The ethnic group accounting for the largest portion of Asheville's population at 84.03% of the total population is White. Black or African Americans represent 11.23%, Asians represent 1.71%, other ethnic groups represent 1.13%, and 1.89% represent two or more races. Furthermore, the city has an average age of 39 years, with 40.5 years for females and 37.7 years for males.
Asheville has a median household income of USD 53,621 and a poverty rate of 13.3%. In addition, the city has a median monthly rental cost of USD 1,043 and a median house value of USD 270,000. With a diverse USD 20 billion economy, Asheville's key economic drivers include manufacturing, hospitality, health care, and its steady population growth. North Carolina has an average male salary of USD 63,585 and an average female salary of USD 47,862. In terms of the most common occupations, over 5,800 residents are employed in food preparation and serving related occupations, over 4,800 are employed in sales, and related occupations and over 4,300 are employed within management occupations. Asheville's most common industries are health care, social assistance, accommodation, food services, retail trade, and educational services.
Brief History Of Asheville
Before the arrival of Europeans, Asheville was part of the Native American Cherokee Nation. This population of native inhabitants was heavily reduced after the Spanish explorer Hernando DeSoto's arrival in the region in 1540, as his party brought with them several diseases the natives were defenseless against. In 1785, after the American Revolution, Colonel Samuel Davidson and his family received a grant from the North Carolina state to settle in the region. Upon the establishment of Buncombe County in 1792, this region's city of "Morristown" became its county seat. In honor of Governor Samuel Ashe, Morristown was renamed Asheville in 1797. With the railroad's arrival in 1880, Asheville was transformed into a hub for those seeking a mountain escape and thus became known as a therapeutic health city and resort.
Given its rise to prominence, the city succeeded in attracting several philanthropists, pioneers, and artists. One such individual is George W. Vanderbilt, who purchased 120,000 acres of land to construct the grand Biltmore Estate. Another prominent figure is renowned American author Thomas Wolfe, who was born in the city in 1900. In fact, his first novel, "Look Homeward, Angel," describes a fictionalized version of Asheville. Despite this growth, Asheville was hit hard during the stock market crash that led to the Great Depression. This led to various economic difficulties and a halt to the magnificent buildings being built in the boom years. However, even though Asheville could no longer invest in urban renewal projects, the city's historic architecture was preserved.
Tourist Attractions In Asheville
Biltmore Estate
Built by George W. Vanderbilt in the late 1800s, the Biltmore Estate is a grand mansion that occupies 8,000 acres of land. To this day, the Estate serves as America's largest home. Even though no members of the Vanderbilt family have lived in the mansion since the 1950s, it remains owned by the family's descendants and is currently run as a tourist attraction. This French Renaissance castle contains a whopping total of 250 rooms, 35 of which are bedrooms and 43 bathrooms. The estate is also home to beautiful gardens, forested trails, the US' most complete collection of azaleas, as well as the US' most visited winery. Visitors can relish this architectural jewel further by spending the night at The Inn at Biltmore.
The North Carolina Arboretum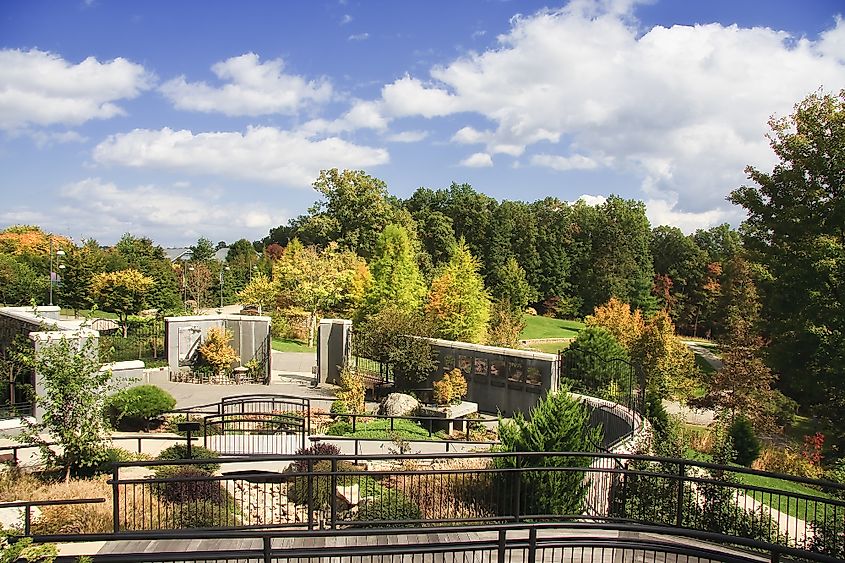 Just minutes from downtown Asheville, this 434-acre campus features abundant natural areas and beautiful gardens such as the Bonsai Exhibition Garden. Moreover, the North Carolina Arboretum includes over 10 miles of forested biking and hiking trails and changing art, science, and cultural history exhibits.
Pisgah National Forest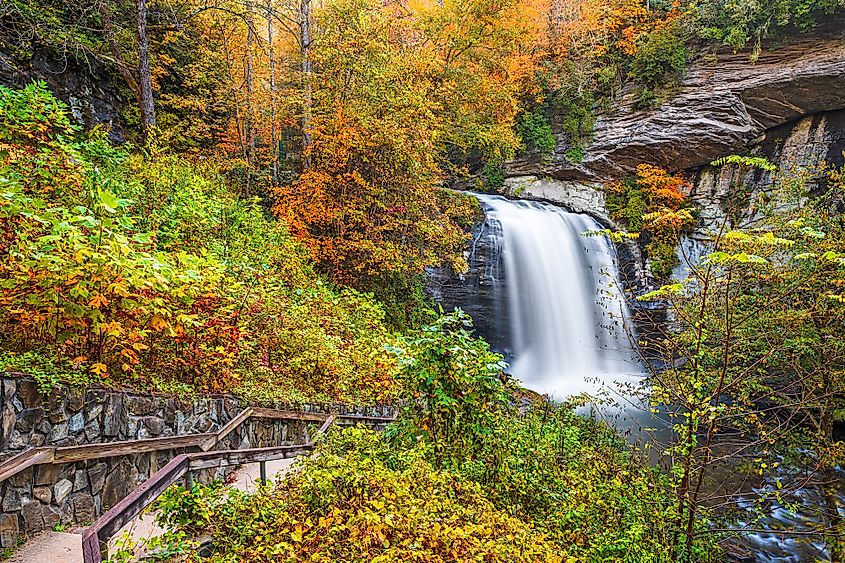 Considered as the birthplace of modern forestry in the US and the previous property of George W. Vanderbilt, Pisgah National Forest is comprised of over 500,000 acres of old-growth forests, thundering waterfalls, and some of the highest mountain peaks east of the Mississippi. To add on, Linville Gorge and Shining Rock, two of the first wilderness areas to be designated in the eastern US, are located within the Forest.
First established in 1797 and serving as an increasingly popular and cosmopolitan destination in the late 1800s and early 1900s, Asheville continues to serve as a snapshot of the American boom period at the turn of the century. Home of the Vanderbilt Estate and one of the giants of American literature, Thomas Wolfe, Asheville is an eclectic and thriving cultural destination.