Countries With Lowest Birth Control Use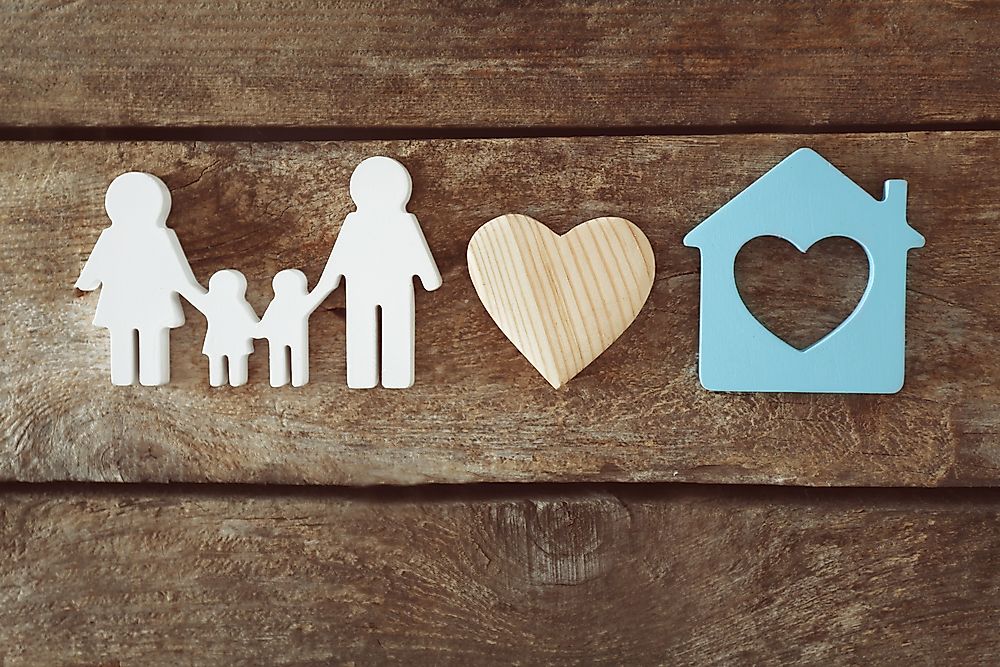 in many parts of the world, growing populations are leading to a scarcity of all manner of resources, including living space, food, fresh water, and infrastructure. Though much of the world has reduced population growth through sex education, increased access to contraceptives, and family planning, many nations still exhibit patterns of unsustainable growth. This is often contributed to by low access to education and health care facilities by their female population, and cultural preferences for large families. With such considerations in mind, we look at some of the countries with the lowest rates of contraceptive use of all kinds by women today. The data presented is based on all forms of contraceptives used as reported on UNICEF household surveys, and includes married and unmarried women that are sexually active.
10. Ghana (34% of sexually active women)
The African country of Ghana is home to approximately 27 million people. The population is made up of such indigenous ethnic groups as the Akan, Dagbani, Ewe, Ca-Adangbe, Gurma, Guan, Gurunsi, and Bissa peoples. Despite its universal health care system, sex education is still very much lacking in this low income country. According to the World Factbook in 2010, Ghana's infant mortality rate was 38.5 deaths per thousand births, with a mortality rate for mothers of 350 per thousand. Among the reasons most women in Ghana choose not to use any of a variety of contraceptive methods include misinformation and fears of potential side effects, as well as long standing cultural beliefs and traditions.
9. Uganda (30% of sexually active women)
Uganda is located in Africa, and shares borders with the countries of South Sudan, Rwanda, Congo, and Tanzania. Throughout recent years , Uganda has faced outbreaks of diseases such as HIV and Ebola. Because of the low rates of contraception use in the nation, women in Uganda face health risks not only due to unplanned pregnancies and unsafe abortion procedures, but also in terms of elevated incidences of mother and baby birth-related deaths. According to the Ugandan Ministry of Health, in 2008 26% of maternal mortalities were a result of unsafe abortions. Problems involving limited access to contraceptives, and a lack of proper sex education, are significant obstacles there, especially in regards to those women living in the nation's isolated rural regions.
8. Ethiopia (29% of sexually active women)
The country of Ethiopia occupies an area of approximately 425,000 square miles and lies in the Horn of Africa. In 2015, its population was estimated to be almost 100 million. The nation came to international attention in the 1980s after a devastating series of famines struck. HIV has also become a major health issue in Ethiopia, as well as such widespread problems as malnutrition, lack of drinkable water, and inadequate sanitary conditions. Furthermore, the country has a high rate of mother and infant mortality rates, which are due in part to the fact that even today most women usually give birth at home rather than in hospitals. Local residents have also been influenced by the powerful Ethiopian Orthodox church, which prohibited what it deems as "faithful" women from using contraceptives such as birth control pills or intrauterine devices.
7. Cameroon (23% of sexually active women)
Cameroon is an African country which borders Nigeria, Chad, the Congo, Gabon, Equatorial Guinea, and the Central African Republic. The nation is governed by the President and his Cameroon People's Democratic Movement party. The health care system is lacking there and largely ineffective, with the World Health Organization reporting that the country suffers from a shortage of doctors, nurses, and other healthcare professionals. Among the many diseases plaguing Cameroon's populace today include malaria, meningitis, HIV, and dengue fever. Women in Cameroon must also deal with gender related issues, such as the harmful practices of genital mutilation and breast ironing. As in many areas in Africa, many residents in this nation prefer to rely on traditional healers rather than on Western medicine to address their health care needs, often with negative consequences.
6. Afghanistan (21% of sexually active women)
Afghanistan is located in Western Asia, and has a long and storied history. As an Islamic nation, religion plays a major role in the everyday lives of its citizens. Strict rules imposed by the tenets of the Muslim belief system are used in order to govern and control Afghani society, as well as the individual behavior of its citizens. Strict adherence to these religious laws is mandatory. Sadly, according to the World Factbook, Afghanistan has the highest infant death rate in the entire world. In 2015, it was estimated that about 115 babies per thousand died before reaching the age of one year. The country's Ministry of Public Health has acknowledged that rates of maternal deaths are also high and efforts are needed to improve the situation.
5. Senegal (18% of sexually active women)
Senegal is located in western Africa. Its official language is French, which is due to its roots as a colony of France. Religion plays a major role in Senegal, with most of its residents identifying as either Sunni or Sufi Muslims. The lack of contraceptive use by local women has been blamed on cultural factors inherent to the local Islamic practices, as well as concerns relating to the possibility of a number of serious side effects. "Imams", or Muslim religious leaders, hold a great deal of power in terms of shaping public opinion on birth control issues there. In urban areas such as the capital city of Dakar, women tend to have an average of five children each whereas the birth rate goes up to six or more in rural regions.
4. Nigeria (15% of sexually active women)
Nigeria is sometimes called the "Giant of Africa". In recent years, the country has been in the news due to the numerous attacks and the large scale kidnapping of girls that it has endured at the hands of the terrorist group Boko Haram. Health care in Nigeria is considered the shared responsibility of the government as well as the private sector. Factors such as poverty, lack of access to contraception, and poor sex education all play roles in reasons why so many Nigerian women don't use birth control. In 2012, the President of Nigeria urged the citizens of his country to take efforts in order to limit the size of their families. The government's National Population Commission has been mandated to educate the populace about contraceptives and various types of birth control methods.
3. Equatorial Guinea (13% of sexually active women)
As its name implies, Equatorial Guinea is a nation located near the equator in the central portion of Africa. Despite having rich reserves of oil, poverty, a lack of clean water, and high child mortality rates are all major issues facing the small nation. Human rights abuses, including such serious problems as human trafficking and forced labor, are also at the forefront of Equatorial Guinea's turbulent political climate. Because contraceptive use is low in the country, the fertility rate in Equatorial Guinea stands at about four and a half children per woman. Other health-related issues threatening the country's population include diseases such as HIV, malaria, Yellow Fever, Rabies, Polio, and Schistosomiasis.
2. Mozambique (12% of sexually active women)
Mozambique can be found in southeastern Africa. The country's official language is Portuguese due to its former status as a colony of Portugal. Despite this, however, most local residents speak native languages, such as Sena, Swahili, and Makhuwa. Mozambique is considered to be one of the poorest countries in the world, with an economy based largely on its traditional agricultural industry. More than half of its population of 24.5 million live in poverty. In 2009, the non-profit organization DKT Mozambique began a mission to educate and encourage the use of condoms and other methods of contraception among the local populations. They work to provide citizens with much needed access to counseling and family planning resources. On average, women in Mozambique give birth to six children, with their first pregnancy typically occurring before the age of 20.
1. Mauritania (11% of sexually active women)
Mauritania is an African country with a population of over four million. Among the various human rights abuses plaguing this Islamic nation are high rates of slavery, child labor, and female genital mutilation. Mauritania serves as an example of a country where all of the typical obstacles are in place in order to prevent female citizens there from accessing and using contraceptives. Many of these are relate to longstanding social and cultural misconceptions and myths. High rates of poverty, a large rural population, lack of proper heath care facilities, deeply entrenched religious beliefs, and a profound shortage of education and information regarding sexual health and reproduction all contribute to the low rates of contraceptive use seen among Mauritanian women still today.