Countries With the Highest Birth Control Rates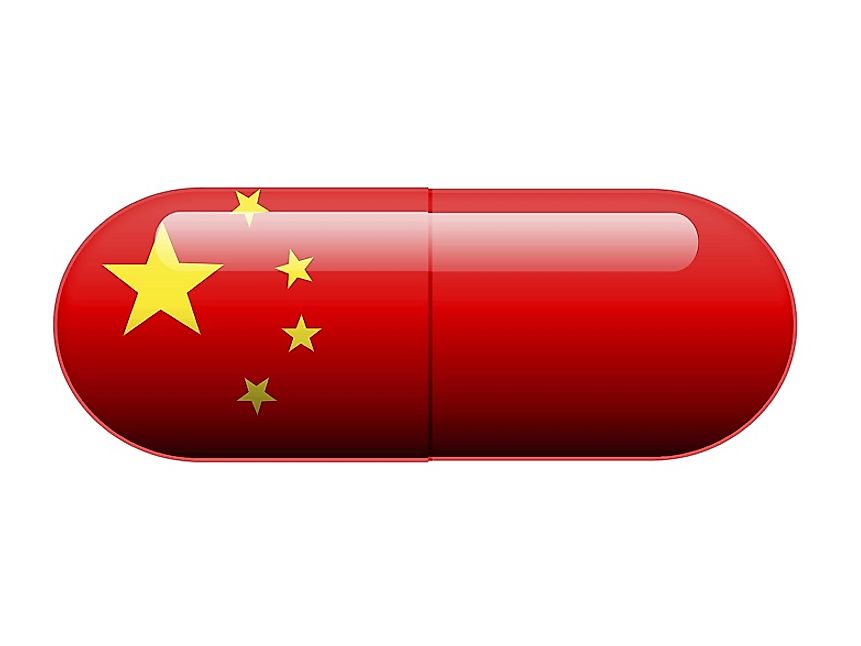 In many countries, high relative population densities strain resources at the national level, while depleting household budgets at the family level. As infant and maternal mortality rates have declined and life expectancies have been concurrently lengthened, the world's population has boomed, sometimes with detrimental consequences. For such reasons, many women and national governments have made efforts to use contraceptives and family planning on a scale never before seen in human history. Based on UNICEF health records and self-reported household surveys, we list some of the countries with the highest rates of contraceptive use among sexually active women (both married and unmarried) in the world today. Most of these countries are to be found in the developing world.
10. Zimbabwe (59% among sexually active women)
The African nation of Zimbabwe, which was previously known as Rhodesia, has been the site of a great deal of political upheaval, widespread violence, and ongoing warfare. Since the time of its independence, Zimbabwe's government has supported and promoted the use of contraceptives under its Ministry of Health and Child Care. In 1985, the Zimbabwe National Family Planning Council was created in order to more effectively manage and implement its birth control policies. This organization operates under international guidelines, and works to provide citizens with up-to-date, clear, and truthful information regarding contraception. Birth control pills in Zimbabwe have been deemed as safe and effective in preventing pregnancy. Women in the country have access to such oral conception medicines as "Secure Pills", "Control", and the "Marvelon Pill", as well as the option of emergency contraceptives. Due to the significant risks posed by pregnancy in relation to both the mother and child, the government has stressed that contraception use by its citizens is a means of improving the health, and overall lives, of the country and its women and children.
9. Bangladesh (62% among sexually active women)
Bangladesh is situated in Southern Asia, and shares borders with the countries of India and Myanmar. The nation's health care system is poorly lacking and largely ineffective, with some of the most pressing issues stemming from widespread poverty and a lack of adequate food ,particularly in regards to Bangladeshi children. Despite such dire problems, Bangladesh has made significant progress in enacting policies aimed at preventing unwanted pregnancies. According to the World Bank, the country's total fertility rate has gone from over seven during the 1970s to 2.2 in 2014. Effective use of contraception methods have partially been responsible for a decline in infant and maternal mortality rates as well. UNICEF reported that the country's rate of infant death has gone from 139 per thousand births in 1990 to less than one-third of that number, 46 per thousand births, in 2011.
8. Morocco (67% among sexually active women)
Morocco is located in North Africa, and is home to over 33 million people. The vast majority of citizens living in this Islamic country are of Arab and Berber (or Amazighs) decent. Increased usage of contraception among Moroccan women has resulted in declining rates of infant and maternal deaths. According to the Ministry of Health of the Kingdom of Morocco and the United Nations Fund for Population Activities, rates of death among mothers dropped from 332 per thousand births in 1990 to 112 in 2009. The government of Morocco has made it a priority to give its citizens access to family planning services and proper obstetric care, as well as providing effective and efficient health care to expectant mothers.
7. Russia (68% among sexually active women)
Russia, which has a population of approximately 144 million people, holds the distinction of being the largest country in the world in terms of landmass. Due in part to the nation's policy of resident registration, free health care for all residents has proved to be both problematic and limited in scope. Russia also faces a gender imbalance, which, according to the CIA's World Factbook, has resulted in a population of about 0.86 males per every one female. In recent years, the Russian government has increased access to various contraception methods as a means to lower the country's abortion rates. "Escapelle" and "Postinor, two types of emergency contraceptives (or so called "morning after pills"), are readily available without a prescription in most Russia pharmacies
6. Cuba (74% among sexually active women)
Cuba is a large island nation located in the Caribbean. With a population of over 11 million, this country occupies an area of approximately 42,000 square miles. Poverty is high in this Communist Party-controlled country, and public health care resources are often scarce and often difficult to access. Abortion plays a major role in terms of those birth control methods most utilized by Cuban women. The procedure became legal in 1979, with girls under 16 being required to obtain parental consent and take part in counseling should they undergo such a procedure. Because other forms of contraception, such as "the pill" and condoms, are most often in short supply, a significant number of local women choose to undergo abortions, which are free in Cuba's state-controlled healthcare system.
5. Peru (74% among sexually active women)
Peru is located in South America, and is home to such famous sites as Machu Picchu and a sizable portion of the Amazon rain forest. With a population of over 31 million, the country's residents are largely composed of indigenous peoples, alongside descendants of Asians, Europeans, and Africans. Because of its Catholic heritage, birth control was long considered a controversial practice by a great many Peruvian residents. In recent years, the "morning after" emergency contraceptive pill has been met with a measure of resistance by the general public. One organization that's mandate includes sex education in Peru is Prosalud Interamericana. This group, according to a 2014 article in Popular Science, began drawing attention to the growing problem of fake emergency contraceptive pills entering the domestic drug market.
4. Costa Rica (76% among sexually active women)
Costa Rica, which means "rich coast", can be found in Central America. Although relatively small in terms of land mass and population, the nation has made great strides in terms of economic and social development, as well as in response to environmental issues. The government of Costa Rica recently announced its commitment to make the country "carbon-neutral" in greenhouse emissions by the year 2021. Due in part to the nation's effective health care system, its citizens enjoy a high life expectancy, with many residents living past the age of 100. Prevention is a key component in Costa Rica's efforts to maintain a healthy population. Effective and accessible contraceptive use, and prenatal care for those who do become pregnant, also play significant roles in the nation's public health care policies.
3. Iran (77% among sexually active women)
Iran, sometimes known as Persia, is an Islamic country located in West Asia. Its government provides citizens with a range of health care services, which include family planning services. Although the current President of Iran has called for women to have more children, the country's population growth rate and total fertility rate has consistently been in decline for a number of years. According to the CIA's World Factbook, in 2007 Iran's birth rate was 17 per one thousand people per year. For many years, the country provided sex education programs, as well as subsidized vasectomies, free condoms, and accessible contraceptives to its citizens. Unfortunately, reports from 2015 have revealed that Iran's current administration has began efforts to curb birth control by putting an end to its "two children is enough" campaign. Since then, it has been restricting, and even outlawing, various methods of contraception. As the largest Shia Muslim majority country in the world, many Iranians feel that expanding the nation's population is an effective means to propagate their belief systems. However, such growth may also compromise the reach of Iranian infrastructure, national budgets, and food security, as well as strain its natural resources.
2. Vietnam (78% among sexually active women)
Vietnam is located in South Asia. Measuring slightly less than 130,000 square miles in area, this socialist republic boasts of having a population of almost 92 million people. During the 1960s, the country's government implemented a population growth policy, which emphasized the need for Vietnamese families to limit their families to include just one or two children. Currently, Vietnam's birth control programs are managed under the nation's General Office for Population and Family Planning. This office stresses that, although citizens still have control over the timing and space between the birth of their offspring, except for exceptional circumstances that may still unexpectedly occur, they very much obey the government's strict "two child" policy. In turn, it should be noted that abortion rates have increased in Vietnam in recent decades, partially due to a lack of adequate contraceptive methods and liberal laws regulating abortion procedures there.
1. China (89% among sexually active women)
China is the world's most populous country, with over 1.3 billion people calling this Asian nation their home. With great political, military, and economic power, China's Communist government also maintains rigid control over the everyday activities of its citizens, including reproductive health and family planning. Due to rapidly increasing population rates in the 1970s, Chinese residents were encouraged to limit their families to include only one child. Parents who disobeyed the state's strict family policy were subject to a so called "social maintenance fee". In recent years, however, the Chinese government, through its National Health and Family Planning Commission, has amended this policy in order to allow couples to have two children. Unfortunately, one of the consequences of China's efforts to control and limit population growth is a gender imbalance which has resulted from a longstanding cultural preference for having male offspring.