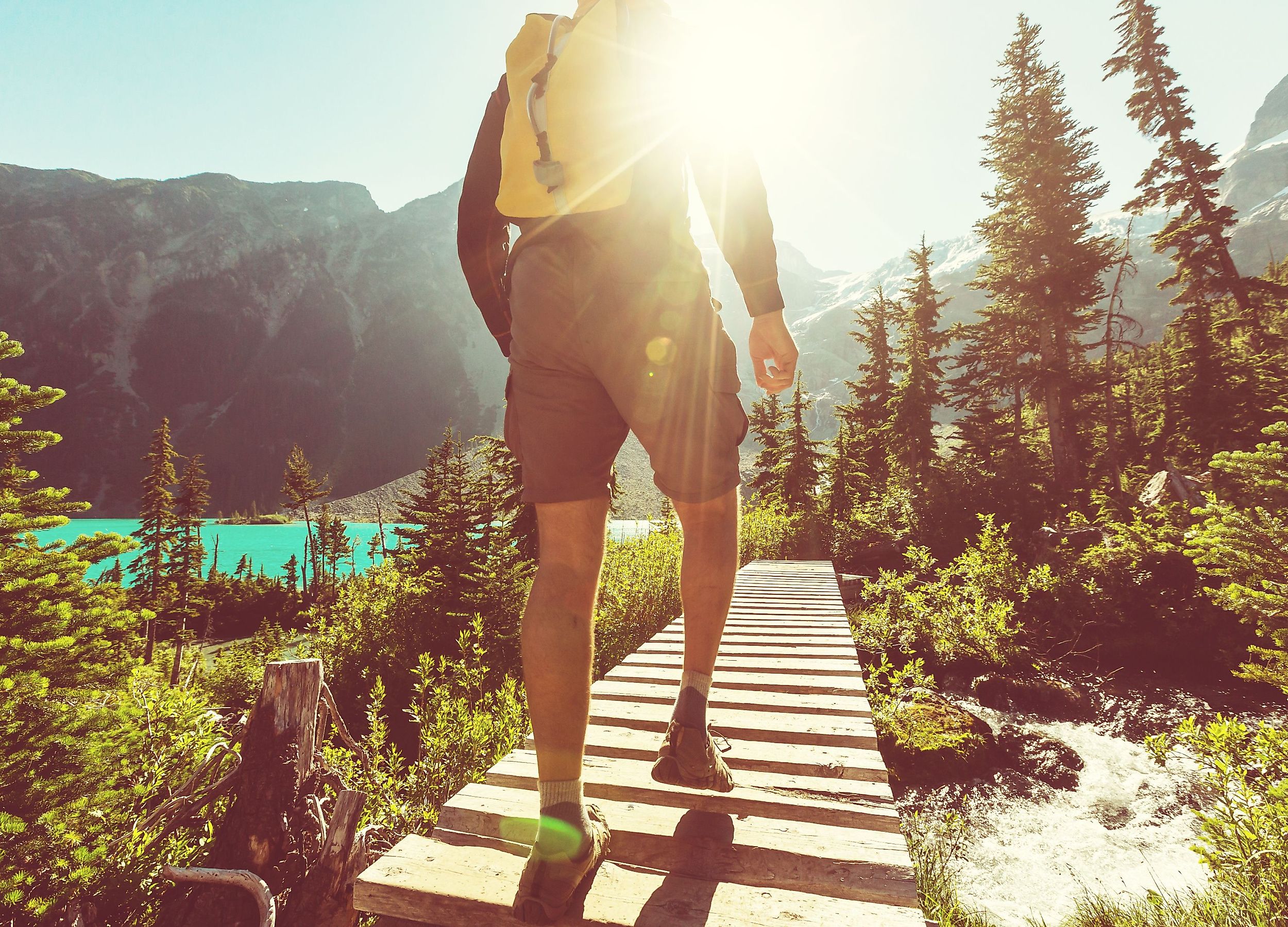 7 Best US State Parks for Hiking
Many state parks across the US offer breathtaking views, experiences with wildlife, and plenty of recreational activities. But if you're on the hunt for the best trails and hiking locations with lookouts along the way, and perhaps even a waterfall or two, stay tuned.
Below, you'll learn all about the best US state parks for hiking. They are scattered along the country, so there's a good chance there's something near you, or you can head out on a road trip and visit a few.
Topanga State Park, California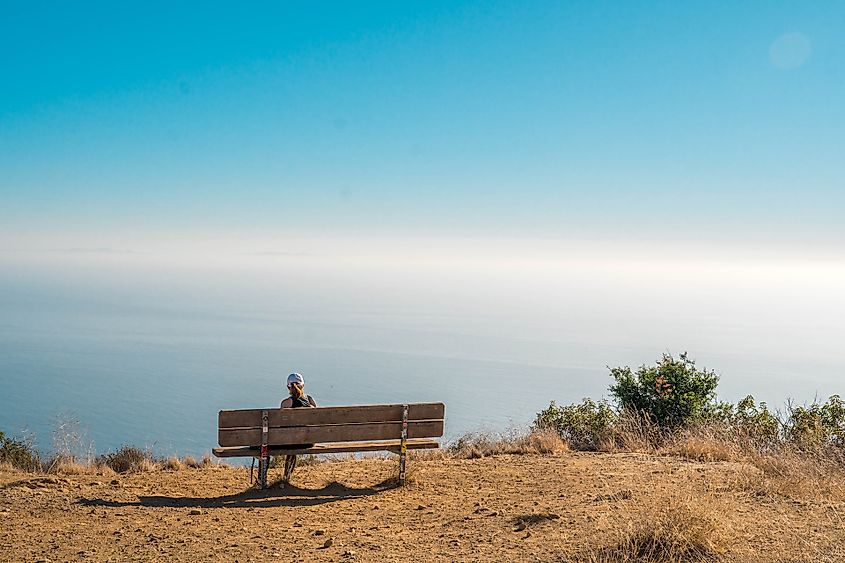 Located in Los Angeles, Topanga State Part stretches over 11,000 acres. It is also part of the Santa Monica Mountains National Recreation Area. Visitors will find hikes for all ages, including nature trails through wooded areas and lookout points with glistening waters.
Topanga State Park is also one of the largest urban parks in the US, meaning you can enjoy the hustle and bustle of the city and then head to the outskirts for a weekend chock full of hiking adventures! Plus, you can stay in a nearby small town for a longer visit.
Tettegouche State Park, Minnesota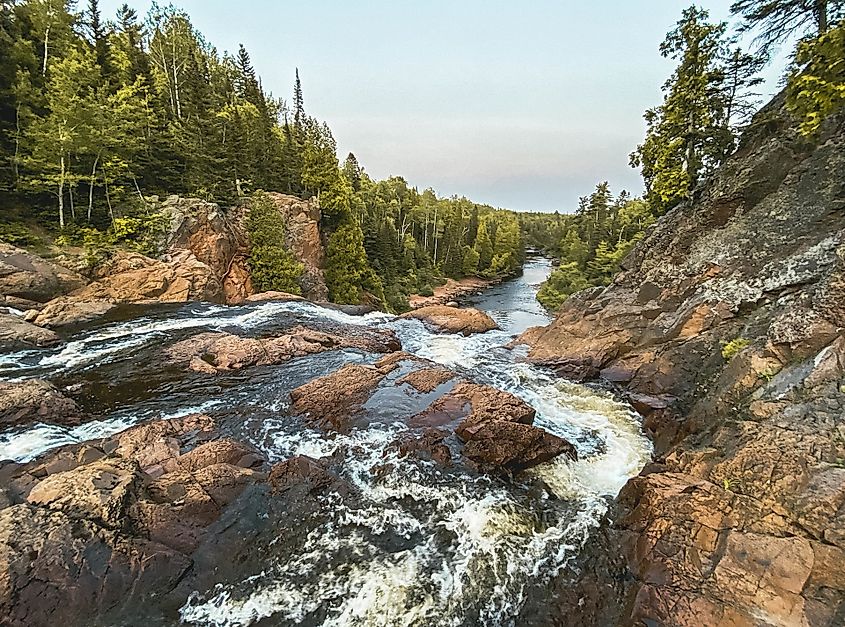 Minnesota is home to over 10,000 lakes and is known for the Juicy Lucy cheeseburger, but it also houses Tettegouche State Park. The park stands on over 9,000 acres of land, featuring cliffs, lookout points, and trails that stretch through tranquil forests.
You'll enjoy views of Lake Superior as you wander through the park, as well as an oak-maple forest and plenty of wildlife. You can stop to picnic, kayak in the water, or simply take in the beauty of nature. So pack your snacks, a swimsuit, and a pair of binoculars!
Silver Falls State Park, Oregon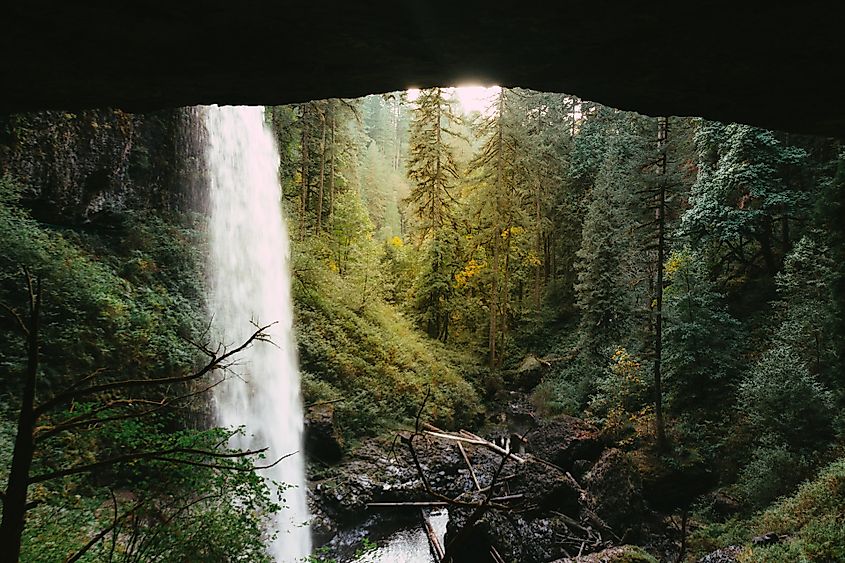 A spectacular destination located in Oregon, Silver Falls State Park boasts a 117-foot waterfall. It also features a trail that traverses through dense forests, descends through a rocky canyon, and is laced with waterfalls and creeks. 
You can hike, bike, or horseback ride through over 35 miles of trails, though it is important to remember that bears, cougars, and other wildlife reside in more remote areas of the park. Visitors will also find spacious lawns for day use, whether you're interested in picnicking or playing with your kids and pets.
You can also stay overnight at the campground or RV park for a fun-filled weekend getaway. Otherwise, you can head to a nearby small town and enjoy the local attractions.
Wallace Falls State Park, Washington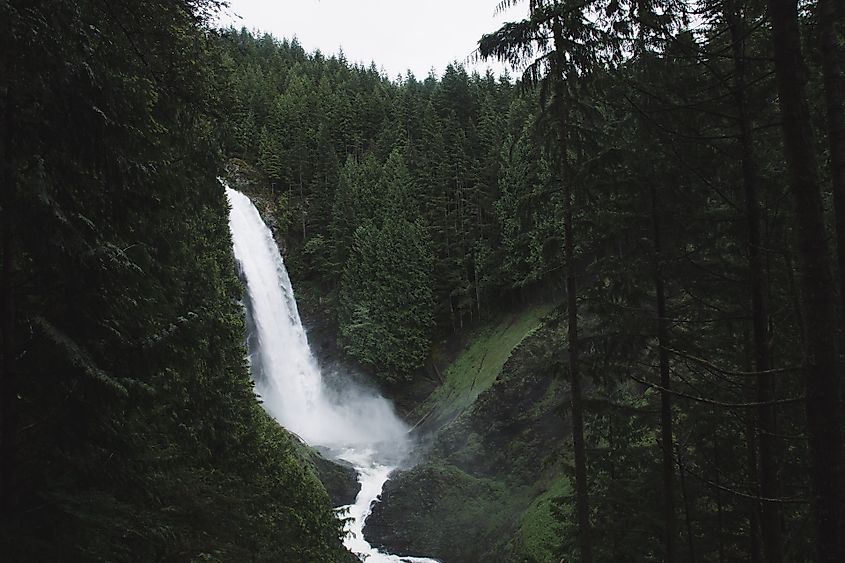 With a roundtrip hike of 5.6 miles, Wallace Falls State Park in Washington is the perfect adventure if you're looking for something that is both accessible and beautiful. You will enjoy a tranquil walk through a majestic wooded area, listening to the soundscape of wildlife and the flowing river.
Visitors will also find a sight to behold: the Wallace Falls themselves. There are nine falls in total, scattered along the trail, so you'll have a view to enjoy throughout your hike. If you are interested in a lengthier trip, consider staying in one of the tent sites or a charming small town.
Lost Dutchman State Park, Arizona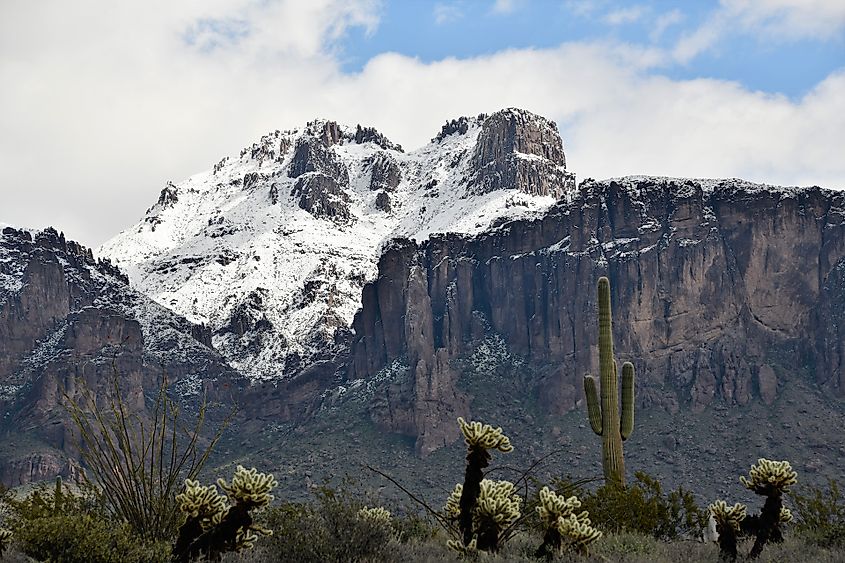 A peaceful and beautiful location, Lost Dutchman State Park sits at the bottom of the Superstition Mountains in Arizona. You can choose to make your way up the mountain, enjoy the relaxing Sonoran Desert, or check out geocache sites.
There are 10 trails in total, though four are only for hikers and mountain bikes are allowed on the rest, with three available to horseback riders. You can access the trails from the campsites or pay a visit to Phoenix, which is only an hour away if you're interested in a longer stay.
Bear Mountain State Park, New York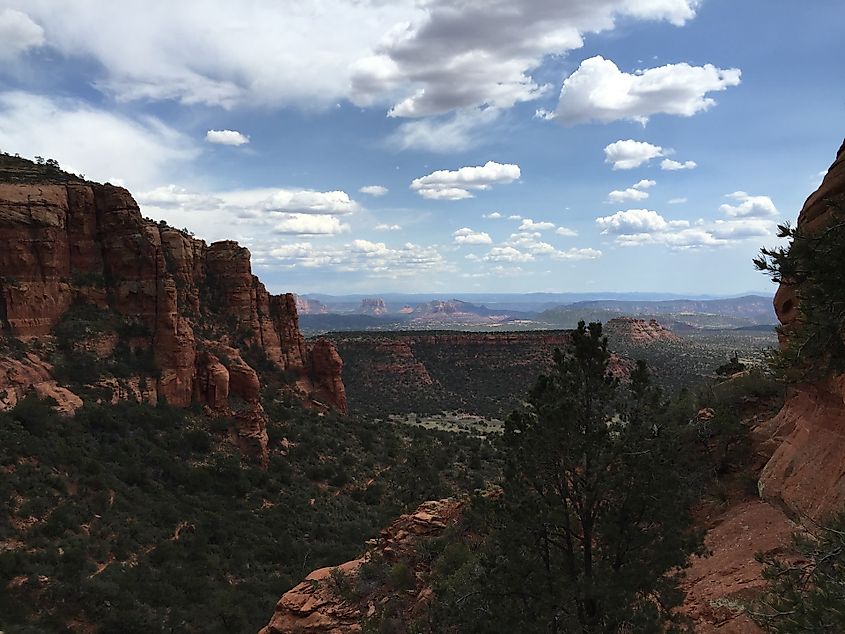 New York is known for its city life, but you will also find miles of trails and 5,000 acres of forested landscape in Bear Mountain State Park. Only 45 miles from NYC, the hiking trails traverse through a rocky terrain towards a broad summit, and you may even find yourself along the first section of the Appalachian Trail.
Visitors will also find the Bear Mountain Inn, a swimming pool, picnic areas, boat rentals, and more in the park. This makes it the perfect spot for a family getaway, spring, summer, fall, or winter.
Devil's Den State Park, Arkansas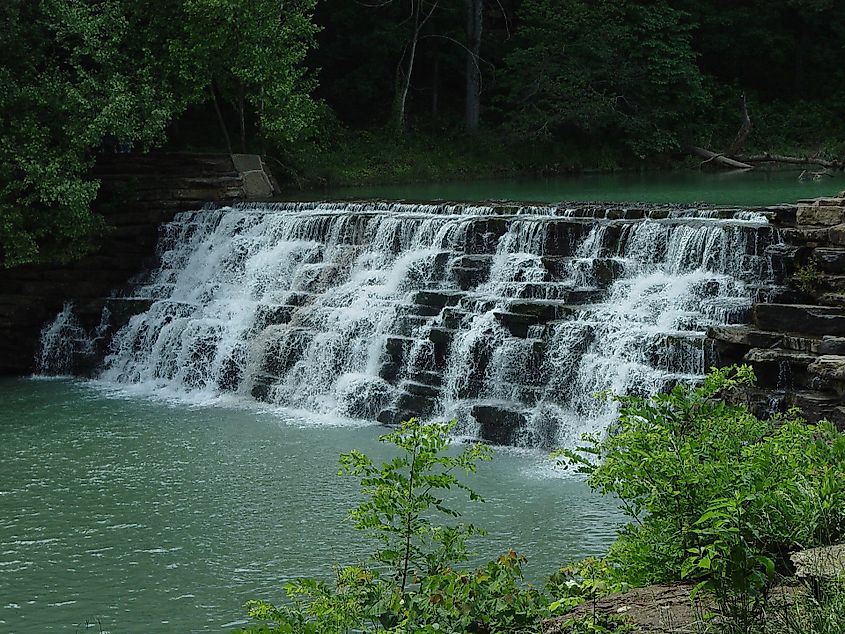 Located within the Ozark Mountains of Arkansas, Devil's Den State Park boasts numerous cliffs, caves, and forests that you can wander through. There are many hiking trails and campgrounds that you can pay a visit to, or you can head to one of the nearby mountain towns.
The reservoir waterfall is a quick walk and you can enjoy the beauty of the water and the soundscape. There are also over 64 miles of walking trails to choose from, varying in difficulty, so there's something for everyone.
Hike On!
Whether you'd like to visit one location and stay a while or hit the road and visit more than one, you'll enjoy some of the most stunning views and exciting hikes in these parks. 
Have you ever hiked through the trails in one of these state parks? Share in the comments below!