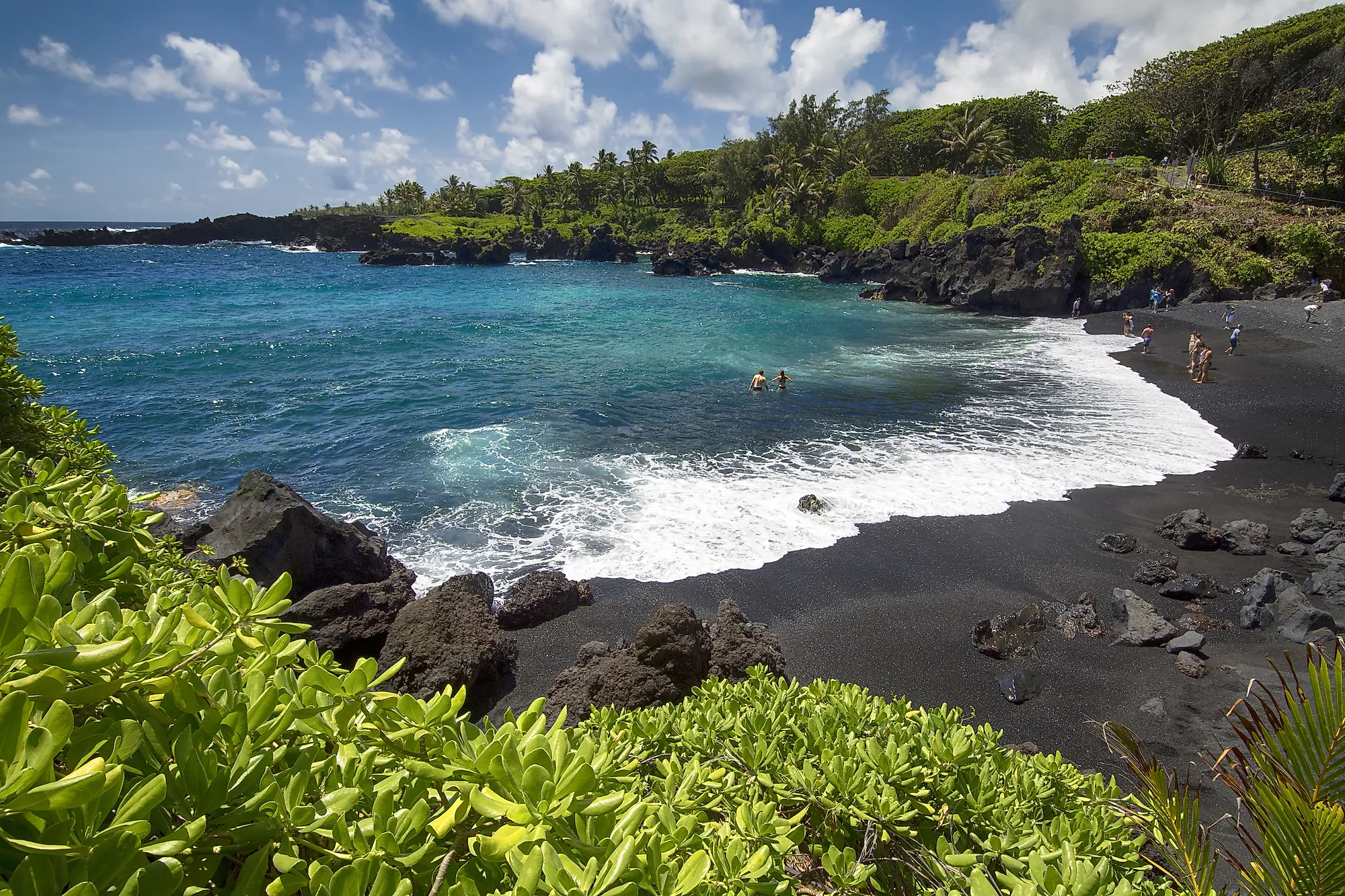 These 10 US State Parks Can Easily Rival National Parks
National parks are often the first instinct when it comes to enjoying the American wilderness. However, the plethora of locally managed state parks have just as much to offer in terms of size, wildlife, natural attractions, infrastructure, etc. Some state parks tend to be overlooked in favor of the more famous national sites, but others have managed to carve out just as loyal a following. In either case, here are ten examples that give national parks a run for their money. 
Custer State Park, South Dakota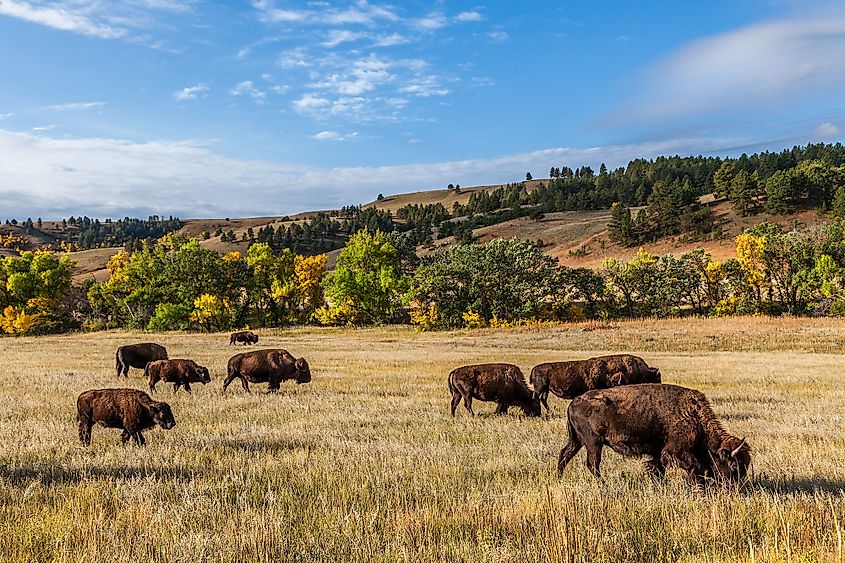 Tucked away in the Southwest corner of South Dakota is the 73,000-acre Custer State Park. Located in the Black Hills, it spans a picturesque prairie landscape, collections of bemusing granite spires known as the "Needles," and scores of free-roaming wildlife, including around 1,500 North American bison. Popular ways to explore the park include driving the Wildlife Loop Road, splashing around in Sylvan Lake or any of the four other watering holes, and harnessing up to climb some of the top-tier routes on the Needles. 
Chugach State Park, Alaska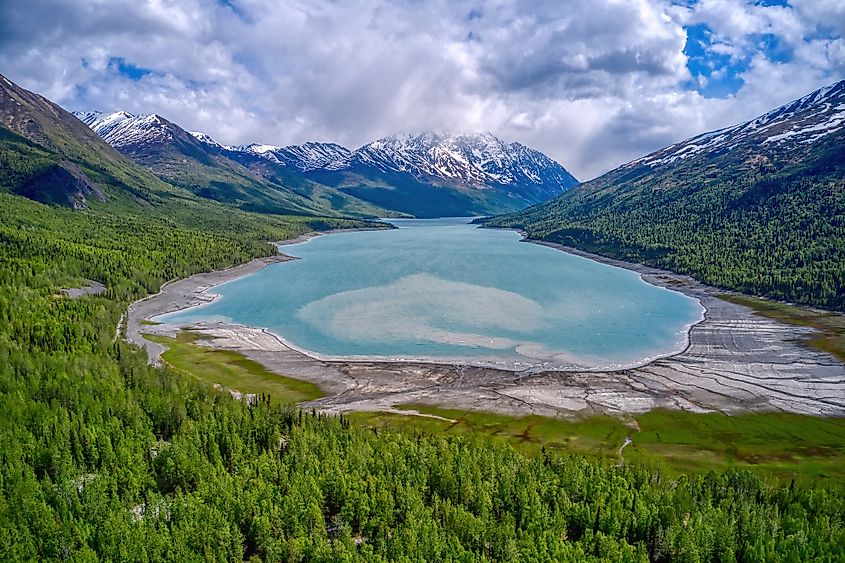 Chugach State Park certainly rivals most national parks in terms of sheer size. At 495,000-acres, this stretch of Alaskan wilderness packs all of the usual splendor of the Last Frontier into a surprisingly accessible spot. Glaciers, behemoth mountains, crisp lakes, moose and brown bears, and over 280-miles of maintained trails can all be found just outside downtown Anchorage. Keeping with the now regular practice regarding Alaska's natural treasures, the name Chugach comes from the Indigenous people of the Upper Cook Inlet. 
Baxter State Park, Maine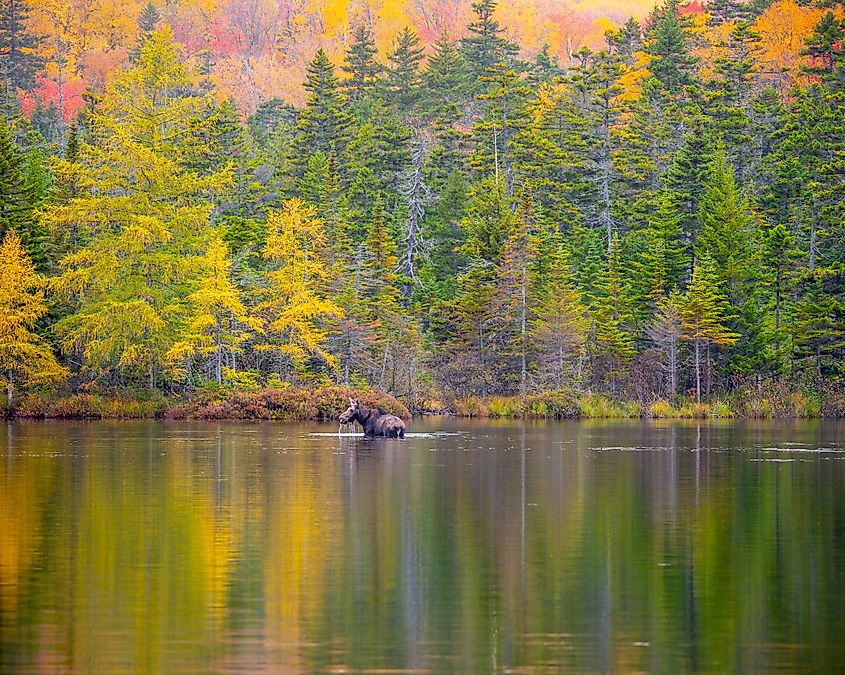 Named after Governor Percival P. Baxter, this state park protects 209,644-acres of rich and rugged Maine backcountry. Baxter took it upon himself to buy large chunks of land between 1930 to 1962 and donate it to the state to create a truly special and authentic wilderness preserve. Baxter State Park contains Mount Katahdin, the state's highest peak, over 215-miles of hiking trails, including a section of the Appalachian Trail, and a total of 337 campsites (both frontcountry and backcountry). What this park does not contain is much in the way of fancy amenities. In that sense, modern times have not detracted from Baxter's vision of a place "...for those who love nature and are willing to walk and make an effort to get close to nature."  
Waianapanapa State Park, Hawaii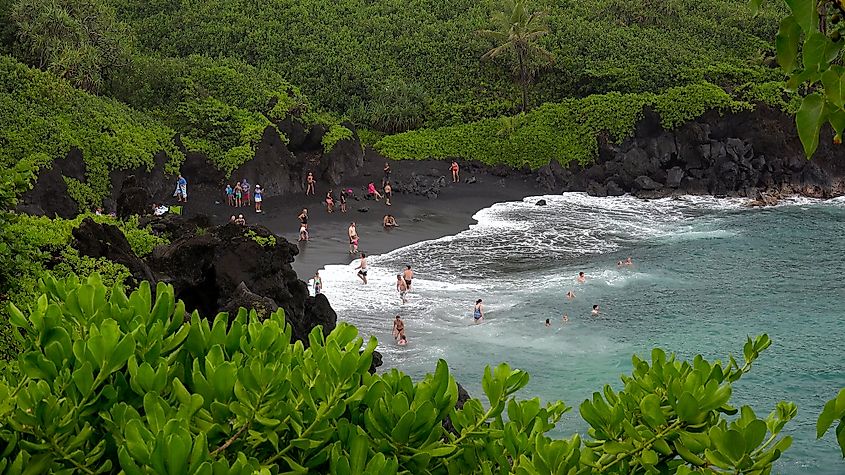 Waiʻānapana State Park, on the island of Maui, is teeming with quintessential Hawaiian beauty. Waiʻānapana, meaning glistening waters, is full of just that, plus a small black sand beach, tide pools that regularly turn red with the influx of shrimp, and the dramatic volcanic coastline covered in tropical vegetation and punctuated by caves, arches, lava tubes, and other formations. Because of this park's popularity, a reservation system has recently been implemented in order to balance the visitor experience with the needs of the delicate ecosystem.
Itasca State Park, Minnesota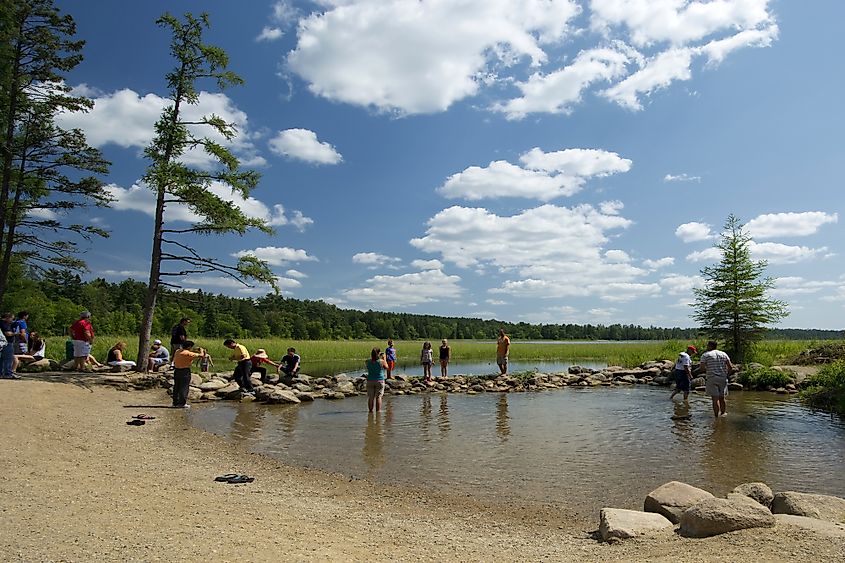 In Northwestern Minnesota, the 32,000-acre Itasca State Park contains over 100 lakes. This region also marks the Northern terminus of the Mississippi River as it begins its epic journey to the Gulf of Mexico. Interestingly, within Itasca State Park, there is also the Itasca Wilderness Sanctuary - a site specifically designated to preserve the pre-logging/settlement Minnesota aesthetic. And finally, with over 200 campsites, Itasca has great infrastructure to support those immersive trips during peak season. 
Valley of Fire State Park, Nevada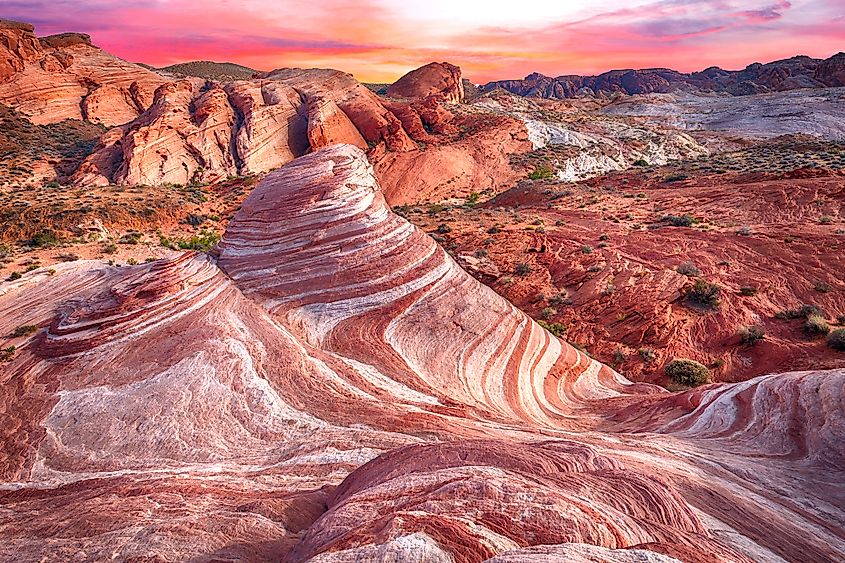 This scintillating, otherworldly landscape is in the Southeastern portion of Nevada, less than an hour's drive Northeast of Las Vegas. Picture-perfect moments are plentiful throughout Valley of Fire State Park's 40,000-acres. Particularly, the red Aztec sandstone seems to dance as the late afternoon sun finds those special angles - the phenomenon after which the park derives its name. Another must-see highlight reel is the 2,000-year-old petroglyphs carved by the Ancestral Puebloans (Anasazi). 
Niagara Falls State Park, New York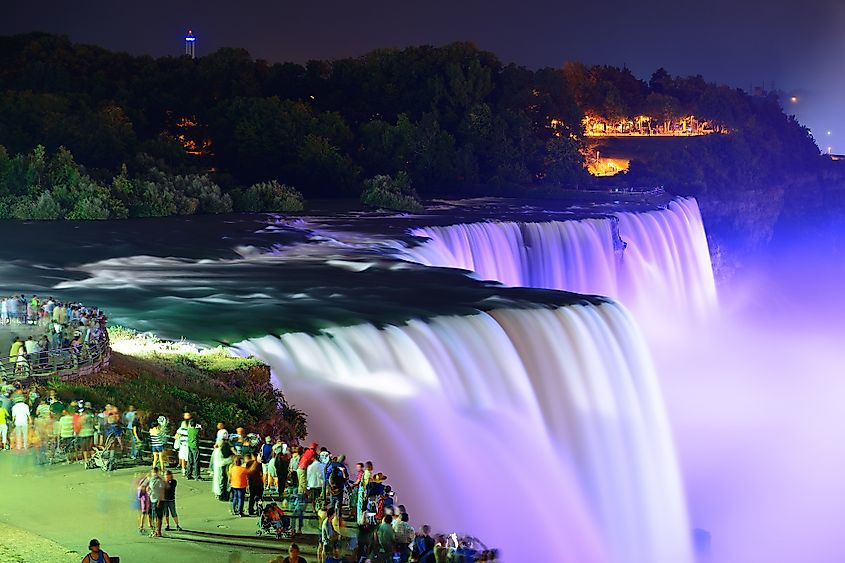 Established in 1885, Niagara Falls State Park is the oldest state park in the country. This year-round destination highlights the tremendous falls that overtake the Niagara Gorge in Northwestern New York State, right on the Canadian border. This small but action-packed park certainly rivals the popularity of many of the better-known national parks. Each year, approximately 8-million people visit to behold the three roaring giants (Horseshoe Falls, American Falls, and Bridal Veil Falls). Some fun ways to get up close and personal with the falls is to step out on the Cave of the Winds or go for a ride on the Maid of the Mist. 
Oswald West State Park, Oregon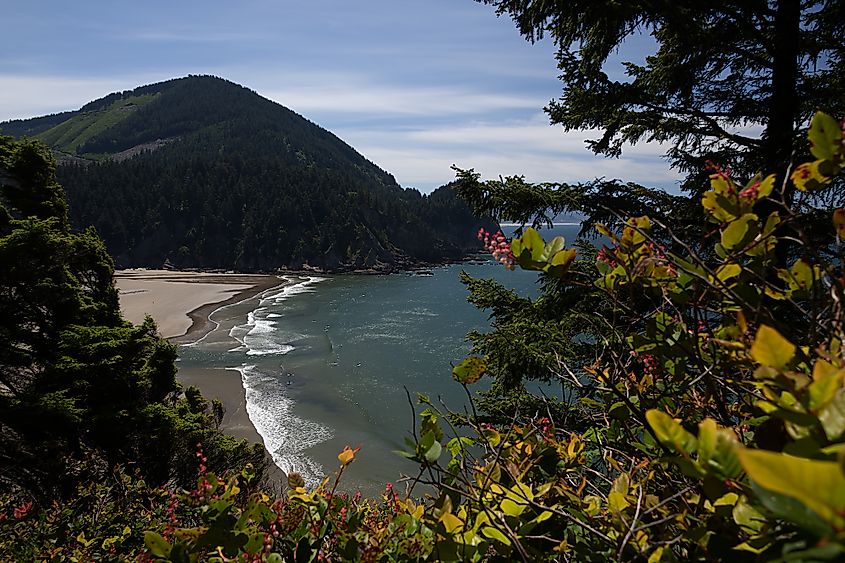 Though a little on the smaller side, Oswald West State Park delivers glorious coastal mystique along its 4-mile, 2,484-acre shoreline stretch. Oswald is just a 2-hour drive west of Portland, on the North Oregon Coast. This area marries thick, temperate rainforests and smooth, sandy beaches. Oswald is, therefore, a great getaway for anyone who likes surfing, hiking, or simply spending some time on the water's edge, watching the waves come in and feeling that refreshing Pacific breeze. 
Porcupine Mountains Wilderness State Park, Michigan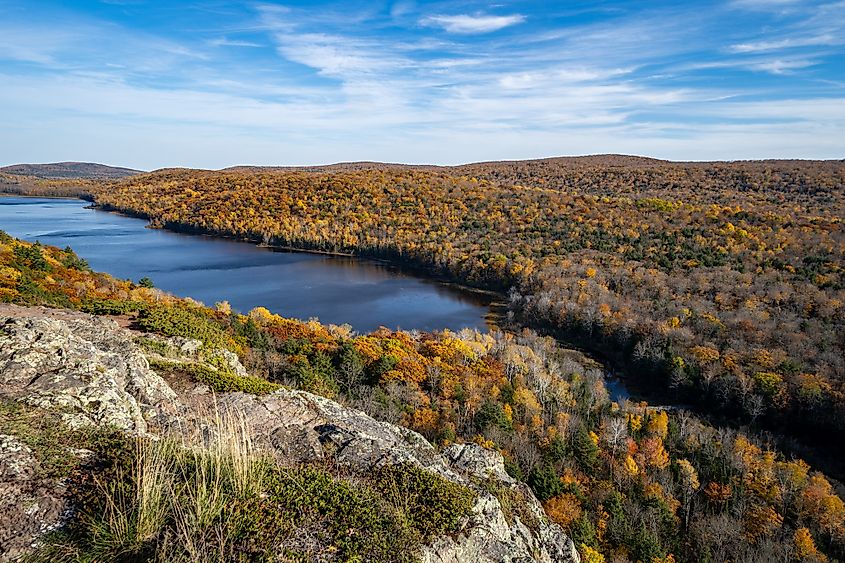 Another sizable state park is the 60,000-acre Porcupine Mountains Wilderness on the Western side of Michigan's Upper Peninsula. Here on the shores of Lake Superior, seclusion and a timeless, untouched landscape are in good supply. This makes visiting the "Porkies" an ideal trip for classic nature-enthusiasts. Since this region is left to its own devices, black bear encounters are frequent occurrences - so don't forget to toss in a few celebratory yawps to let them know you are around. One of the highlights of the park is the aptly-named Lake of the Clouds. See the blue jewel contrasted by lush green forest in the Spring/Summer or amidst an explosion of color in the fall. 
Palo Duro Canyon State Park, Texas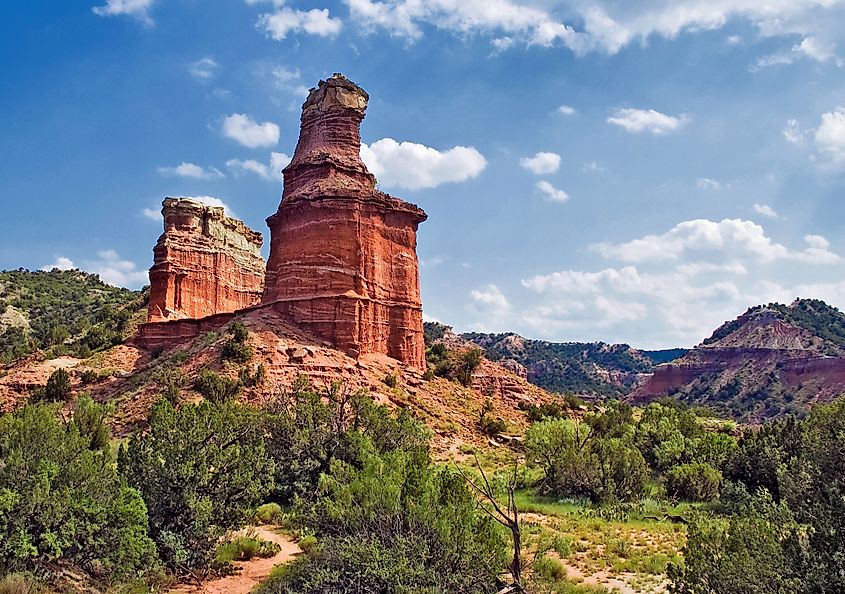 Not far behind the Grand Canyon in terms of grandeur, Palo Duro Canyon is the second largest canyon in the United States. Located in Northern Texas, in an area known as the Texas Panhandle, Palo Duro Canyon State Park offers a wealth of scenic views, laid-back campsites, motorhome hook-ups, and rustic and luxurious cabins. Some newly added glamping sites and loads of trails that are great for hiking, biking, and horseback riding are added attractions. 
So the next time you are hatching plans for an outdoor getaway, make sure to investigate the nearby state parks. They may not all be household names like many of their federally funded counterparts, but they do provide stellar microcosms that deserve their own adventures.