Warm sun, beautiful Pacific breezes, majestic mountain ranges, and loads of unique cultural experiences await anyone in the richness that is Southern California. From art galleries to ranches to exciting food and shopping centers, Southern California and its small towns are a great escape from the State's major cities. Yet still, they offer an unforgettable vacation experience with all the charm and warmth of California and its unique history. This article looks at the 9 Charming Small Towns in Southern California.
Wrightwood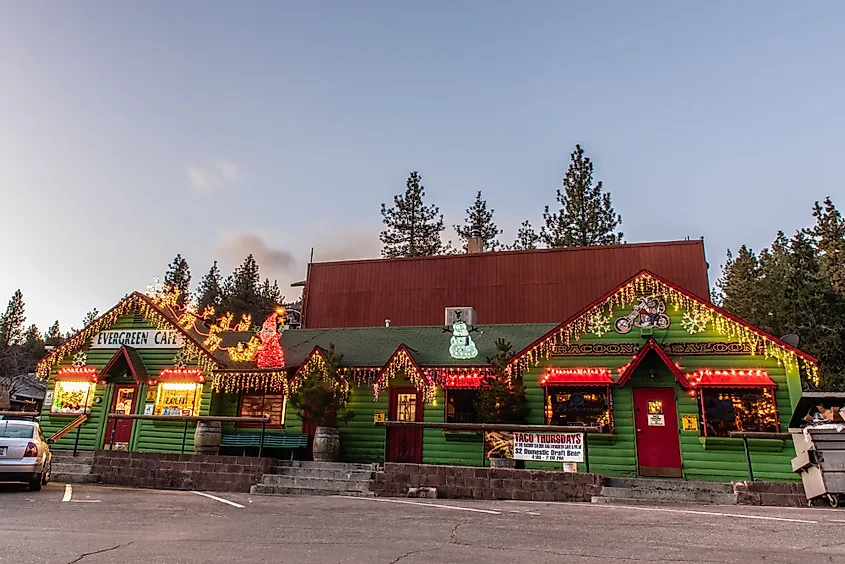 Situated approximately 123km northeast of Los Angeles in San Bernardino County, the town of Wrightwood is a splendid place to enjoy a break from the hustle and bustle of the city. With a "downtown" core lined with retro cabins from the 1930s, visitors can take in all the beauty of the San Gabriel Mountains while enjoying a hearty meal at any of the local restaurants. Tourists will also not want to miss the Mountain High Resort, especially popular during the wintertime for its ski and snowboard slopes and stunning views of the aforementioned San Gabriel Mountain range.
Bonsall
This small town in San Diego County is the perfect place for a slice of tranquility. With a population of only 4,546 inhabitants, this primarily residential town is surrounded by the beauty associated with the city of San Diego, but without the large city atmosphere and busyness. Visitors can enjoy ocean views, beautiful sun, and plenty of natural scenery. To explore, one can go for a hike, a bike ride, or even just a leisurely stroll in the town's green spaces while soaking in the pleasant climate.
Trabuco Canyon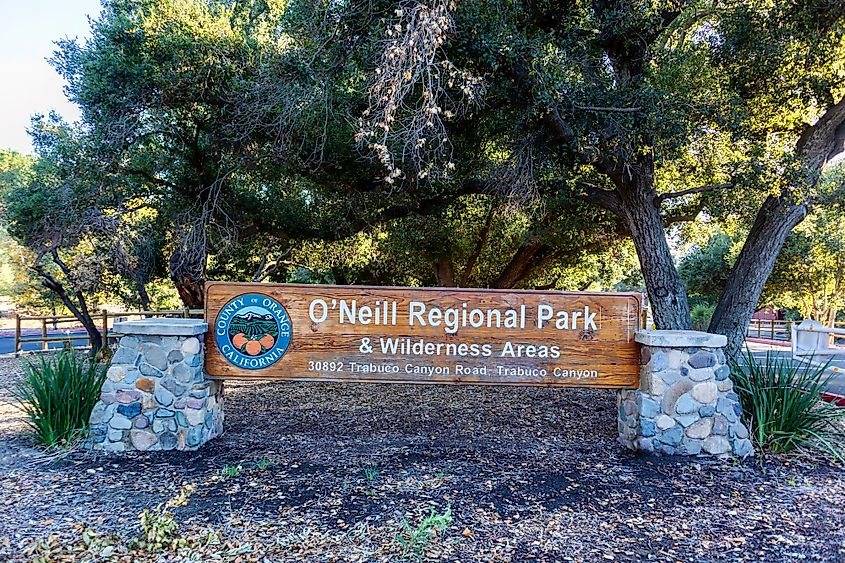 Located at the base of the Santa Ana Mountains in California's Orange County, the small community of Trabuco Canyon is a wonderful place to experience small-town living. An atmosphere of laid-back life is evident here, and tourists can enjoy the beauty of nature all around, as well as the nearby Cleveland National Forest. One can go for a bike ride, hit the hiking trails, visit a local historic ranch, or enjoy a delicious meal at the area's famous steakhouses for a visit that is sure to be full of hot sun, scenic beauty, and colorful Spanish colonial history.
Crestline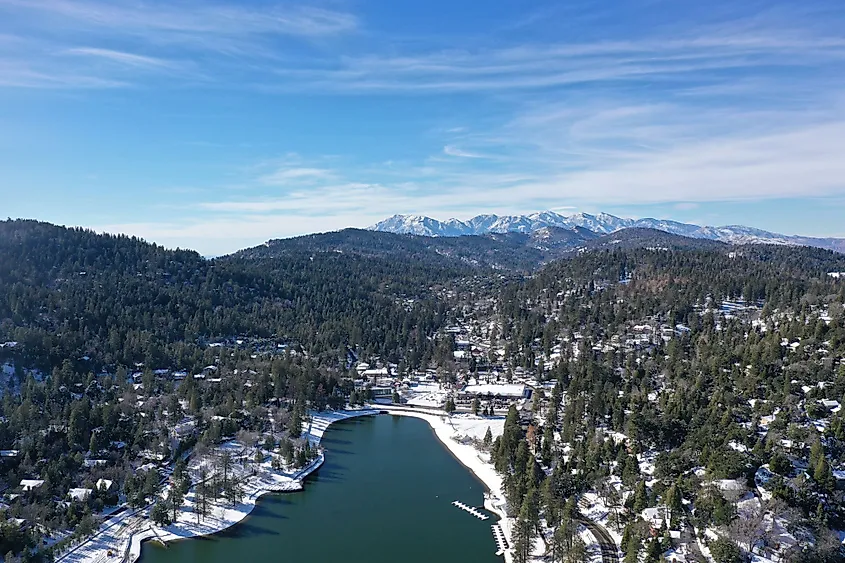 For a scenic and tranquil lakeside getaway, the town of Crestline cannot be beaten. Situated within the San Bernardino National Forest (which includes the San Gabriel and San Bernardino Mountains), residents and visitors can enjoy this California locale's quiet beauty. The reservoir lake, Lake Gregory, is right in the center of Crestline, and its surrounding park areas are the perfect way to spend a day in the outdoors. Hiking, biking, fishing, and or just walking in a leisurely place, Crestline defines what it means to live in a slow, meditative, and relaxing way.
Idyllwild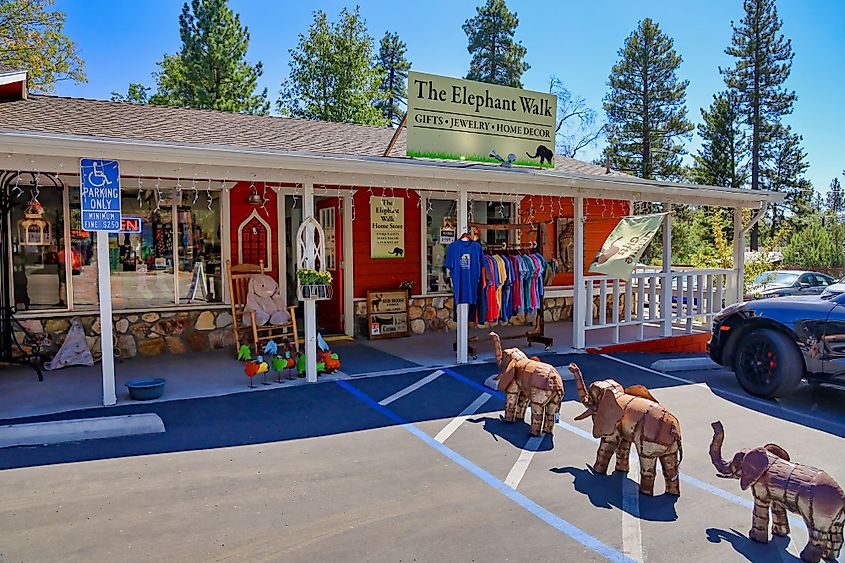 A small mountain town right in the heart of the San Jacinto Mountains, Idyllwild (and its adjacent communities of Fern Valley and Pine Cove) is the perfect blend of beautiful nature and a variety of big-city shops and cuisine. About 1.6 kilometers in altitude, Idyllwild is well known by rock climbers, especially for the formations Tahquitz Rock and Suicide Rock, respectively. Yet even for the non-climbing tourist, Idyllwild remains a center for many other outdoor activities. Try horseback riding, hiking, biking, and fishing at Lake Hemet, and of course, visitors will love charming shops, boutiques, and other local restaurants sure to satisfy an eclectic range of tastes.
Oak Glen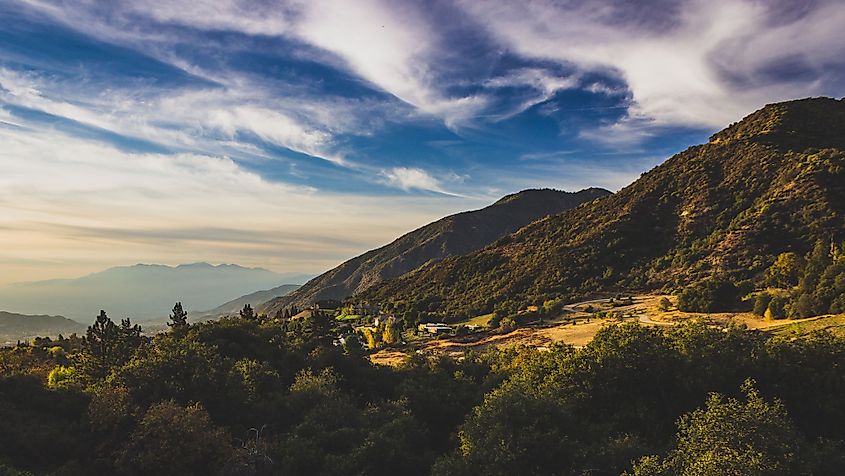 Just 24 kilometers east of San Bernardino, Oak Glen is a picturesque rural town filled with apple orchards, small and family-owned farms, and an abundance of hiking trails that never leaves any moment dull. With charming and rustic storefronts all around, this town of under 700 people is an accurate snapshot of small-town America, as wholesome as apple pie. Indeed with its wealth of orchards, visitors can enjoy some of the best apple products in California; try pies, ciders, and even apple butter at any of the numerous road stands, or pick your own apples at an orchard!
San Juan Capistrano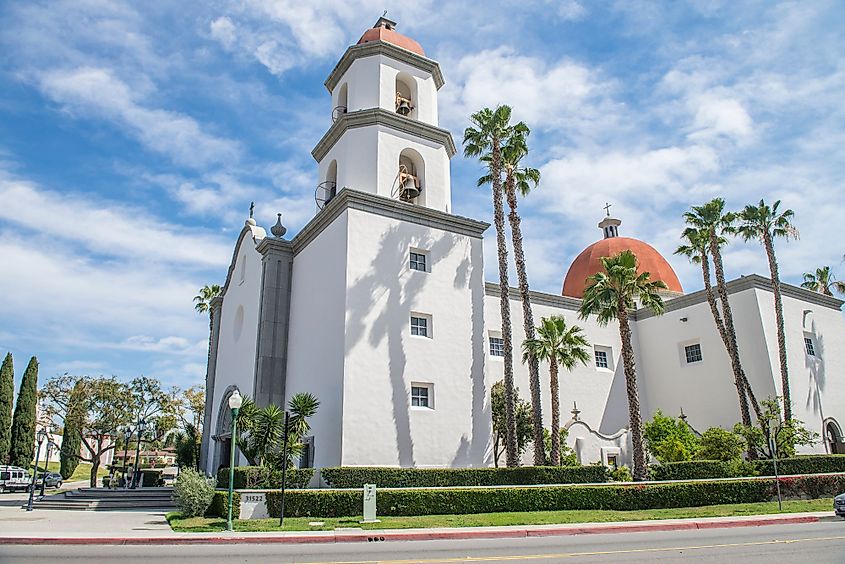 Right on the Orange Coast, San Juan Capistrano is a town steeped in history, stunning architecture, and beautifully unique trees. To truly appreciate all the town has to offer, visitors should explore this former Spanish Mission by foot for a truly exquisite stroll. Founded in 1776, the town has seen periods of growth and recession throughout the centuries, but it has always maintained its exceptional Latin, Spanish, and Mexican cultural flavor. Tourists can visit many historical buildings, from the Mission San Juan Capistrano to the Casa de Esperanza to the San Juan Mission Basilica, and feel like they are going back in time. Besides this, a great offering of local Spanish, Mexican, and Californian cuisine is never in shortage when in town. 
Encinitas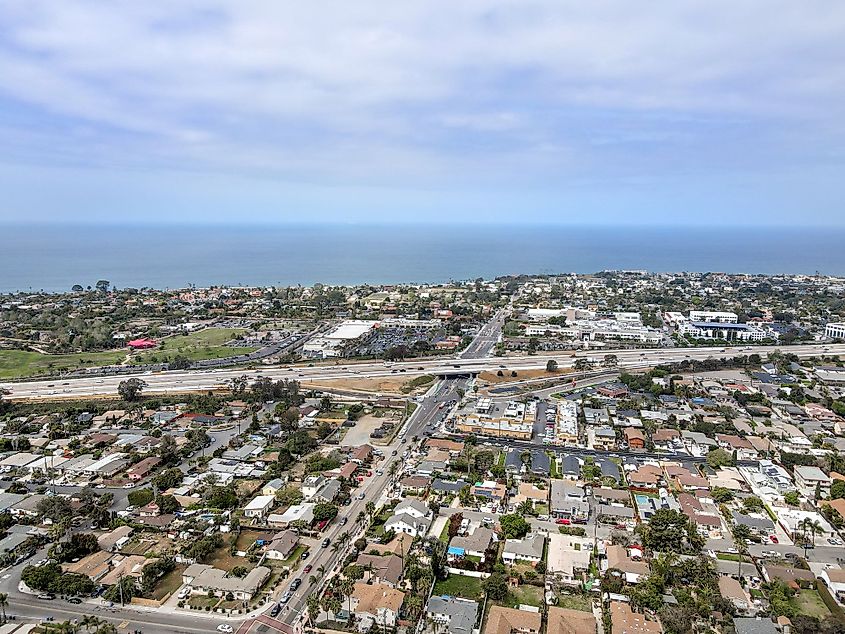 From the Spanish for "Small Oaks," the beach town of Encinitas is a well-known surfing destination in San Diego County. Named one of the best sites in America to catch a tide by National Geographic magazine, Encinitas retains a very unique and charming beach and surf culture, as well as a great variety of outdoor events and festivals throughout the year. Tourists and locals can enjoy such events as Oktoberfest, the Fall Festival, the April Street Fair, and the Encinitas Bazaar Marketplace. Encinitas is also affectionately known as the "Flower Capital of the World" because of its extensive flower and garden nurseries (much of which can be viewed at the nearby San Diego Botanic Garden) and as the country's leading grower of Poinsettias; for all the Christmas lovers, an Encinitas Poinsettia is a must-buy!
San Clemente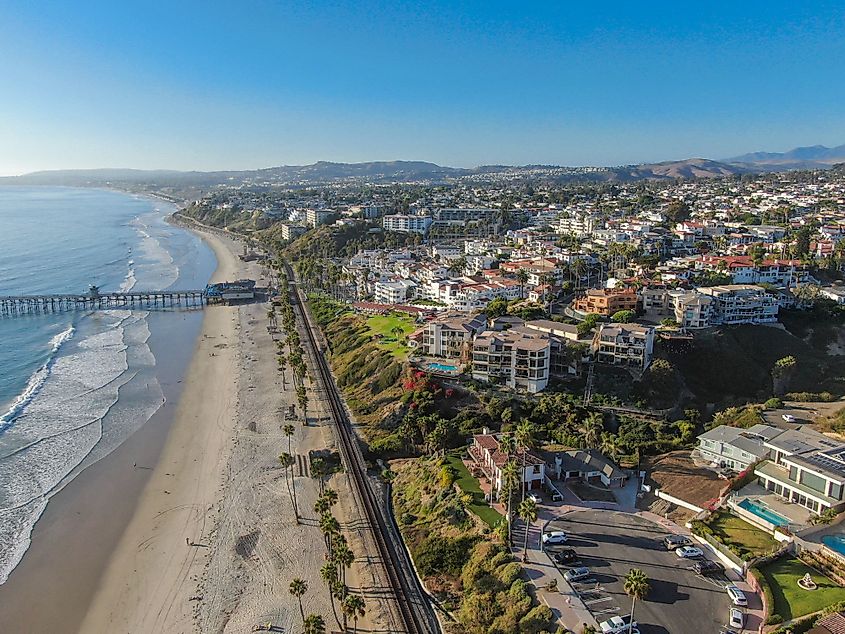 Around 72 kilometers north of Encinitas lies another charming Spanish-era town with plenty of beaches and sun. San Clemente is perfect for surfers and beach lovers of any kind for its series of local beaches. The San Onofre State Beach is especially popular for all sorts of activities. Visitors can sunbathe, swim, camp, hike, and go boating in the waters, while just a short drive away is the famous Laguna Beach. A leisurely stroll or drive through town is also a rewarding experience, with an abundance of beautiful Spanish-style 19th and early 20th-century architecture, complete with red tile roofs and clay walls. Restaurants, shops, and other museums round out this most charming town, perfect for outdoors and indoor activity all year round!
Southern California is a unique geographic region of a State that is already quite unique on its own. From beautiful beachfront settlements to quiet ranch and farming communities, the small towns of Southern California are a perfect way to escape some heat and noise from the major cities, particularly Los Angeles. Whether visiting for a short time or a more extended stay, any visit to California's south will assuredly be a memorable and awe-inspiring time.