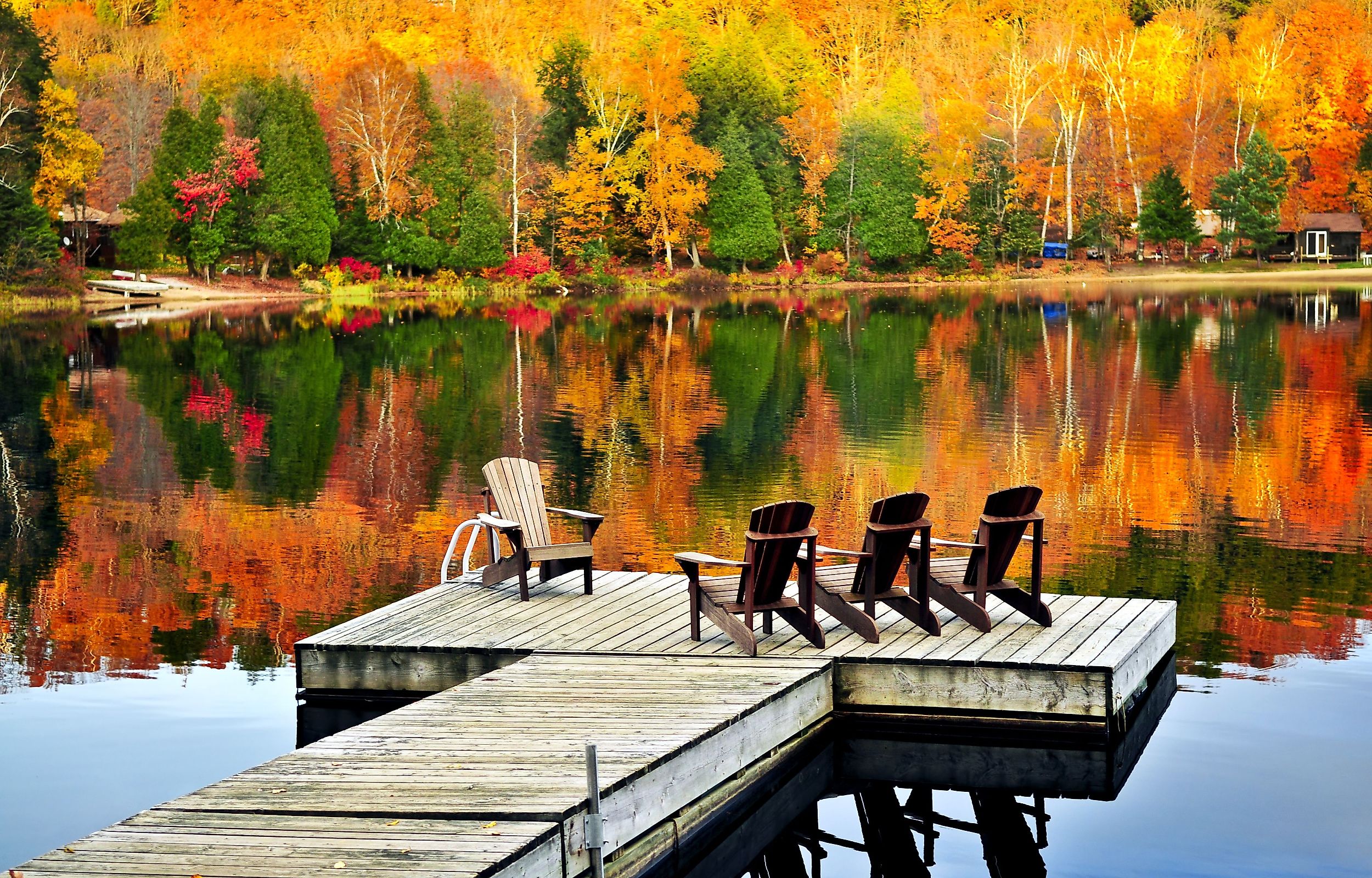 5 Budget-Friendly Fall Getaways in the US
The leaves are changing colors, temperatures are getting cooler and pumpkin spice everything is back in season! If you're looking for a fun (and affordable) fall getaway, look no further. These five budget-friendly fall getaways are great ideas on where to go that won't break the bank! From camping to visiting charming small towns, there's something for everyone. So, what are you waiting for? Start packing your bags and planning your fall vacation today!
Charleston, South Carolina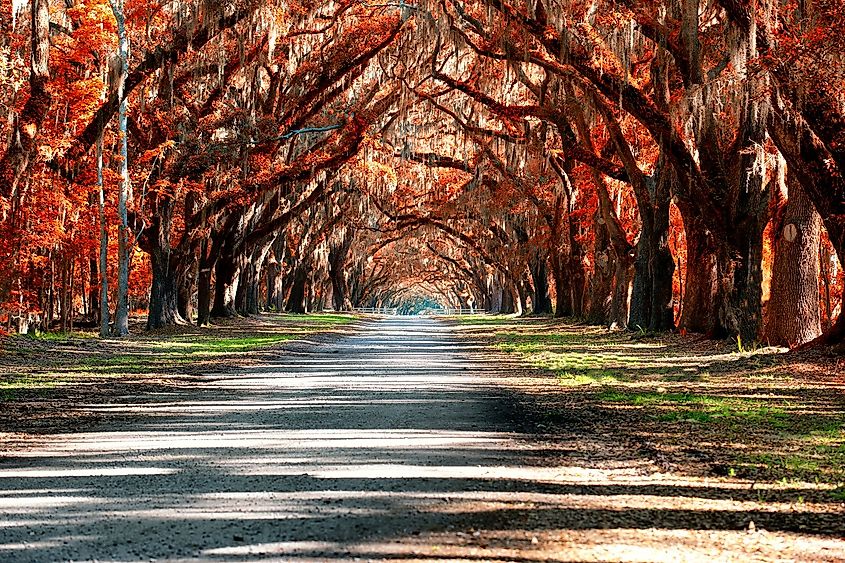 When most people think of Charleston, South Carolina, they think of its colonial past and grand plantation homes. But what many people don't know is that Charleston is also a great budget-friendly fall getaway.
One of the best ways to save money while visiting Charleston is to take advantage of the many free attractions the city has to offer. One of these is the Battery and White Point Gardens, which is by donation. Visitors can also stroll through Historic Downtown Charleston and see some of the city's most well-preserved 18th-century architecture. For those interested in Charleston's Civil War history, there are several free museums and monuments to explore.
When it comes to accommodations, there are plenty of budget-friendly options in Charleston. For those looking for a more traditional hotel experience, there are plenty of chain hotels downtown, such as the Hampton Inn & Suites Charleston Historic District and the Marriott Charleston Historic District. For those wanting something a little more unique, there are also several bed and breakfasts located throughout the city. And for those who want to save even more money, there are several camping and RV sites just outside of Charleston.
There are also plenty of things to do in Charleston that won't cost you a dime. Take a walk or bike ride through one of the many parks in the city, such as Hampton Park or Marion Square. And don't forget to check out some of the city's many art galleries, such as the Charleston Museum or the Gibbes Museum of Art.
New Orleans, Louisiana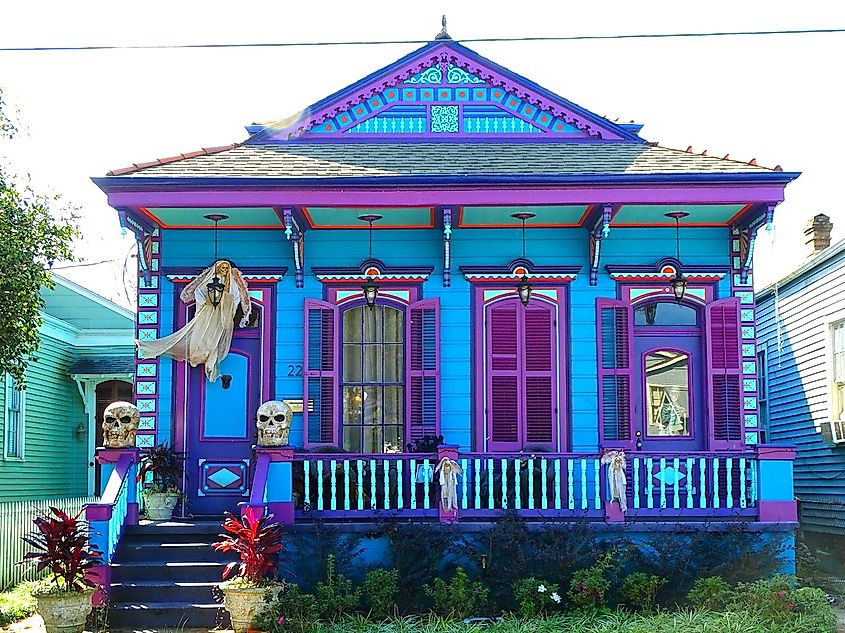 New Orleans has a lot to offer visitors, including a variety of attractions, activities, and events. There are also a number of affordable hotels and restaurants.
One way to save money on your trip is to visit during the off-season. October and November are typically quieter months in the city, so you may be able to find better deals on hotels and flights.
There are also many free or discounted attractions in New Orleans. For example, you can visit the National WWII Museum for free if you are a WWII Veteran or a member. You can also get discounts on some attractions by purchasing a New Orleans Power Pass.
Finally, one of the best ways to save money on food is to eat like a local. There are many affordable and delicious restaurants in the city that serve traditional Louisiana cuisine.
New Hampshire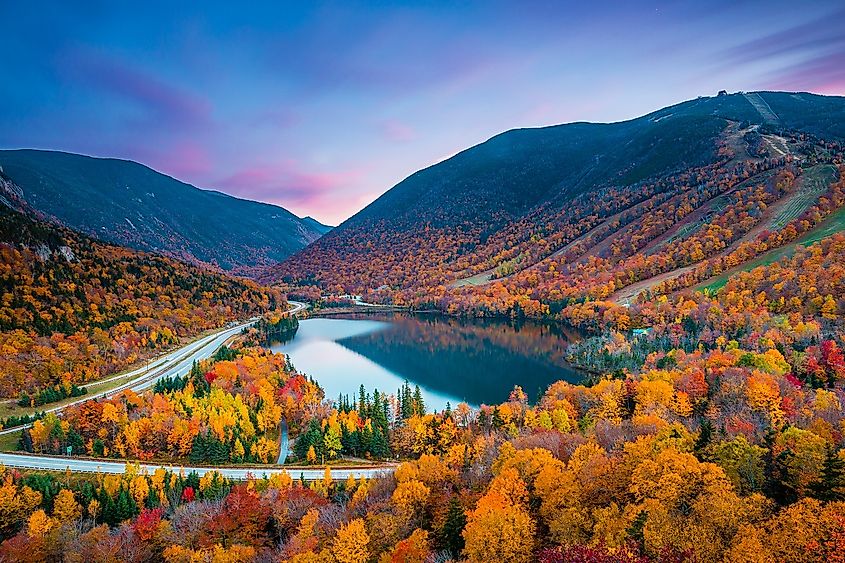 Looking to get away this fall without breaking the bank? New Hampshire is the perfect budget-friendly destination in the US. From stunning fall flora to outdoor adventures, there's something for everyone in this beautiful state.
One of the best things about New Hampshire is the incredible autumn foliage. The leaves start changing color in September and peak around October, making it the perfect time to visit. There are numerous scenic drives and hiking trails where you can enjoy the colorful leaves. Plus, many hotels and resorts offer special rates during this time of year.
If you love spending time outdoors, this is a great place to be. There are countless biking trails throughout the state, as well as several lakes and rivers perfect for swimming, canoeing, or fishing. And with so many state parks and forests, you'll never run out of places to explore.
Looking for some fun activities to do with the kids? New Hampshire has plenty of family-friendly attractions, including several museums, zoos, and amusement parks. And if you're looking for a unique experience, be sure to check out the Conway Scenic Railroad or the Mount Washington Cog Railway.
Seattle, Washington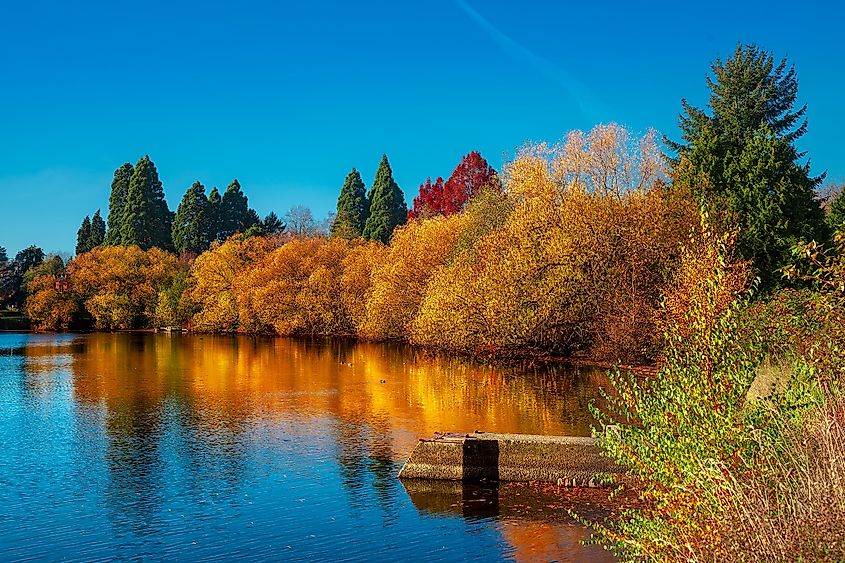 Fall is the perfect time to visit Seattle, Washington. The weather is cool and crisp, the leaves are changing color, and there are plenty of budget-friendly activities to enjoy.
One of the best things about fall in Seattle is the abundance of fresh produce. Farmer's markets are open all over the city, offering everything from apples and pumpkins to root vegetables and winter squash. And what goes better with fresh produce than a nice glass of wine? Several wineries in the area offer tours and tastings for a reasonable price.
For those who love the outdoors, there are plenty of hiking and biking trails in and around Seattle. And when the temperatures start to drop at night, there's nothing better than sitting around a campfire roasting marshmallows, enjoying a cup of Seattle coffee, and telling stories.
Charlottesville, Virginia
When most people think of fall getaways in the United States, they automatically think of New England. However, there are plenty of other great places to enjoy the autumn season without spending a fortune – and Charlottesville, Virginia is one of them!
This charming college town is nestled in the foothills of the Blue Ridge Mountains, making it a beautiful place to visit during the fall months. There are plenty of things to do in Charlottesville during the fall, including hiking, biking, wine tasting, and exploring historic sites. And best of all, many of these activities are free or very reasonably priced!
In Summary
Fall is a beautiful time of year, and what better way to enjoy it than by taking a trip somewhere new? These five budget-friendly fall getaways are perfect for anyone looking for an affordable vacation. If you have any tips or tricks on how to save money while traveling, be sure to leave them in the comments below!