Things to See and Do in New York City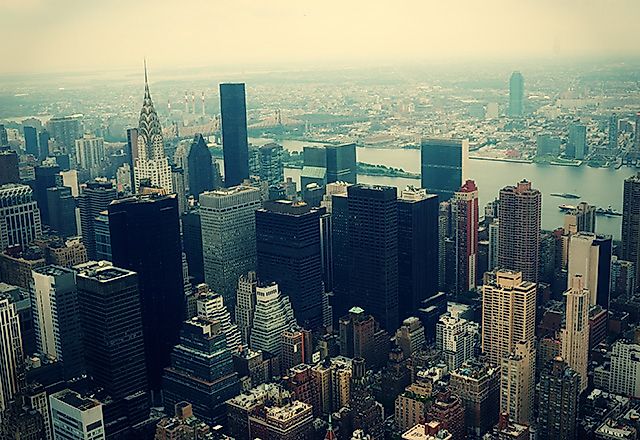 One of the most-visited cities in the world, and tops when it comes to visitor spending, New York City is a must on every traveler's list of places to see. It has something for everyone, with culture, architecture, business opportunities, and food that is the envy of lesser cities around the world.
Everyone knows about the main attractions in the city, Central Park, the Empire State Building, and the Statue of Liberty being three of the most frequently mentioned, but with limited time, the lines and crowds can really eat up vacation time. Thankfully for the discerning traveller, the one who wants to experience many slices of the Big Apple, there's plenty else to take in.
Here are ten attractions sure to keep you entertained, satisfied, and in awe of the majesty of the city. Several of these are quite well known, though they haven't attained the notoriety of the spots mentioned earlier, and a few others are more of a local deal, the kind of place savvy New Yorkers go on their downtime.
UCB Theatre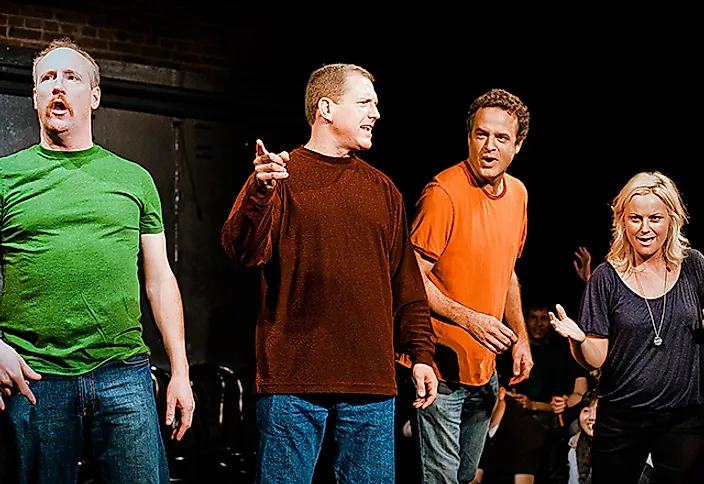 Broadway is great, but massively expensive. For those who are cost-conscious and looking for great entertainment, look no further than New York's UCB theatre. Founded by Amy Poehler, Matt Besser, Matt Walsh, and Ian Roberts, the Upright Citizen's Brigade is a hotbed of upcoming comics and established stars alike, with the likes of The Daily Show's Jordan Klepper and 30 Rock's Scott Adsit making regular onstage visits.
With venues in Chelsea and the East Village, and a typical ticket going for $5, the UCB is a chance to catch great comedy for a low price.
Fort Totten Park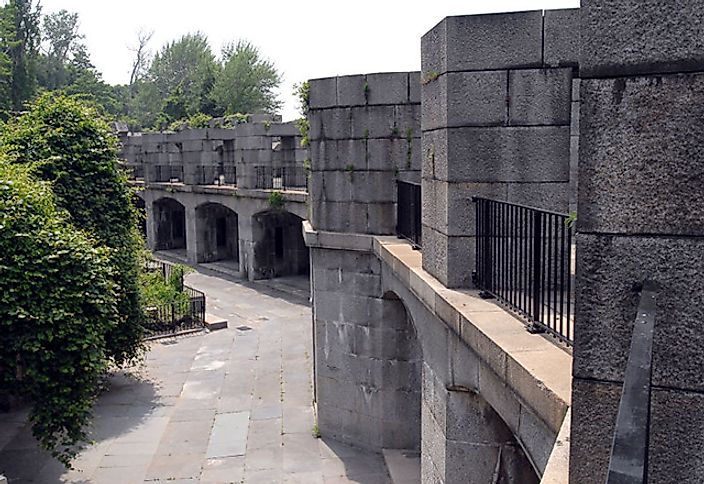 Those looking to take in some nature while they're in the city should head to Fort Totten Park. Built around a Civil War fortress, the park opened to the public in 2005 after the land had been decommissioned from it's past life in military and research functions.
Located in Queens, the park offers a haven for swimmers, bird watchers, and canoers to spend hours enjoying the scenery. Guided tours of the park's preserved buildings are also on offer, and special seasonal events, like a Halloween haunted house, make the park that little bit more fun.
TV Tapings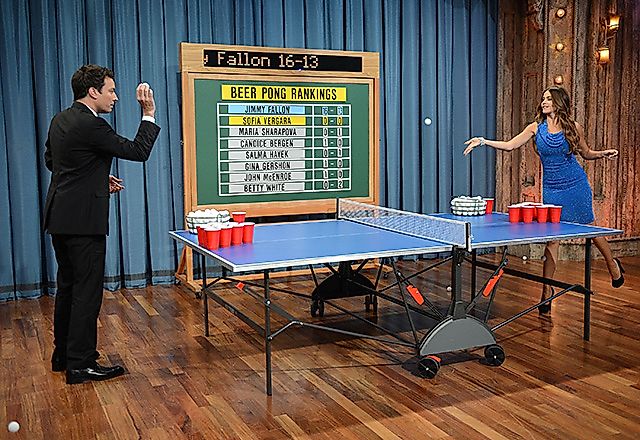 On top of being a hub of economics, New York City is a cultural hub, and as such shares the title of TV capital with Los Angeles. Why not buy some tickets and catch a taping of a favourite television program?
The Tonight Show starring Jimmy Fallon, The Daily Show, and Saturday Night Live all give away tickets to their tapings and broadcasts, giving you a chance to catch some of the funniest people on TV while you're in the city. Other possibilities include The Late Show, Dr. Oz, The View, and Good Morning America. It's important to find out the unique details for getting tickets, some involve early morning lines, online booking, or lotteries months in advance.
The Museum of Modern Art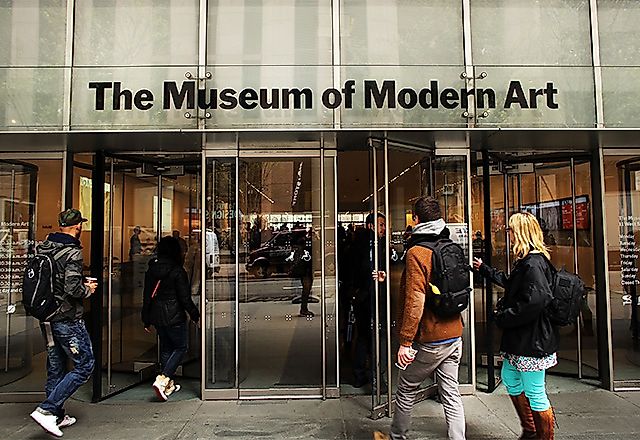 There are many museums available for your perusal while in New York, but consider giving the Museum of Modern Art a place at the top of your list. Dedicated to "the encouragement of an ever-deeper understanding and enjoyment of modern and contemporary art" the MoMA, as the museum is also known, offers an extensive collection of modern art for visitors to peruse.
There are also lectures, interactive exhibits, workshops and more to take in, making MoMA a haven for the wandering appreciator of the arts. Want to bring home a unique souvenir for friends? Check out their award winning store where you can purchase gifts designed by the same artist featured in the museum.
Di Fara Pizza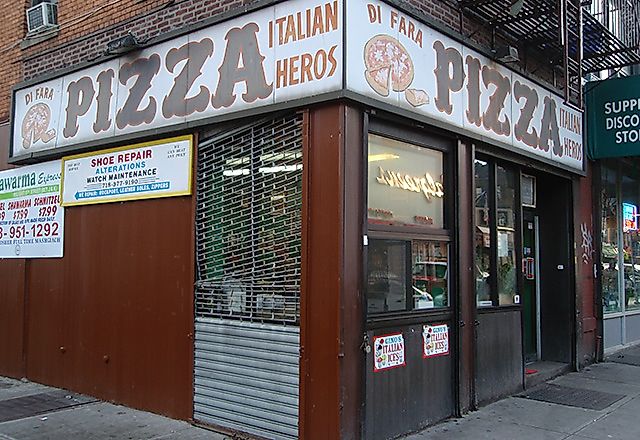 The debate over which American city lays claim to the best pizza in the land will surely never be resolved, but the best pizza in New York City appears to be a no-brainer.
If you can handle the interminable lines, Di Fara Pizza is the sure bet for grabbing the best slice of New York pizza around. It was voted the Zagat #1 pizzeria in the city for an eight year run, and the pies don't come cheap. Expect to pay $5 per slice, and $28-38 for a full pie.
Those looking for the authentic experience should grab a DiFara Classic, which comes loaded with sausage, peppers, mushrooms, and onions.
Trapeze School New York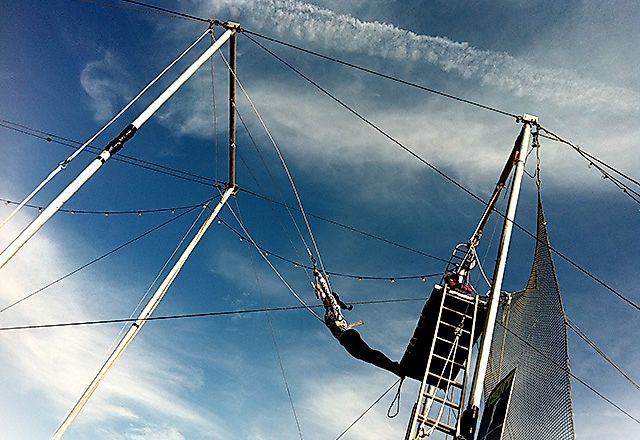 There's something magical about defying death and gravity by flying through the air on a trapeze. It's something that too few among us get to experience, which is probably why Trapeze School New York (TSNY) opened up and offered the public just that opportunity.
A word of warning: the videos on the Trapeze school's website make it clear that this can quickly become an addiction. Be ready to seek out a trapeze facility back home after you've tried this one on for size.
The trapeze school costs $50-70 dollars per person, depending on the day and time the group goes. A one-time fee of $22 is also required.
Accomplice Scavenger Hunt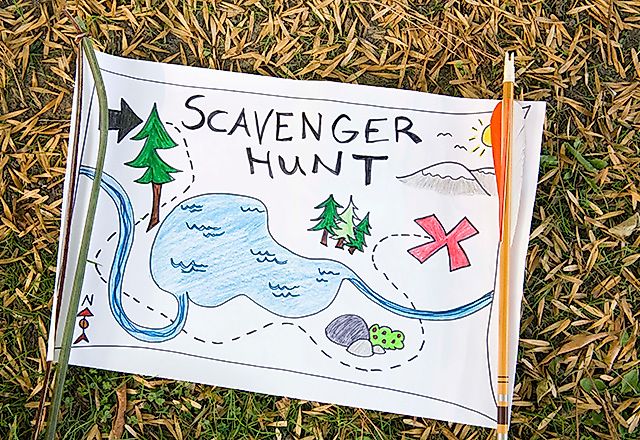 You've got any number of options available to you when exploring a new city, but have you ever done it as a part of a scavenger hunt game? For $65-80 (depending on which edition you opt for), you can take part in an enormous, hours-long scavenger hunt through the city. Unlike most other tours, this isn't meant to be an educational experience. Fun and weirdness are the name of the game here, and while you'll take in places you might not otherwise have seen, don't expect to be taken on a tour of the city's history.
The "New York" edition runs from March through November, and takes place in Manhattan. "The Village" edition is a year-round opportunity, and can be taken in Greenwich Village.
High Line Park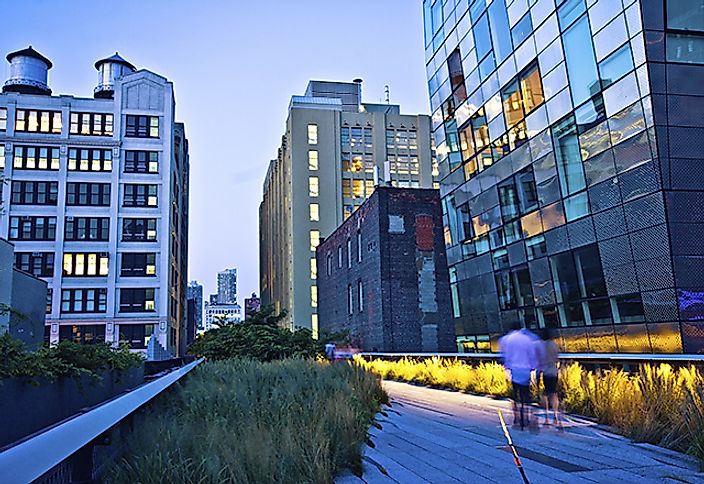 From the 1930s through to 1980, the High Line rail service was used to transport cargo through the West Side. Now, after 15 years of work to preserve the elevated space as a park, the High Line is fully open for the public to enjoy. The result is a stunning green space with plenty of seating, and many places relax and enjoy a meal.
The park, which stretches from Gansevoort Street to West 34th, is also home to group yoga and meditation activities, stargazing events, film screenings, and seasonal events, like the Haunted High Line Halloween.
Top of the Rock