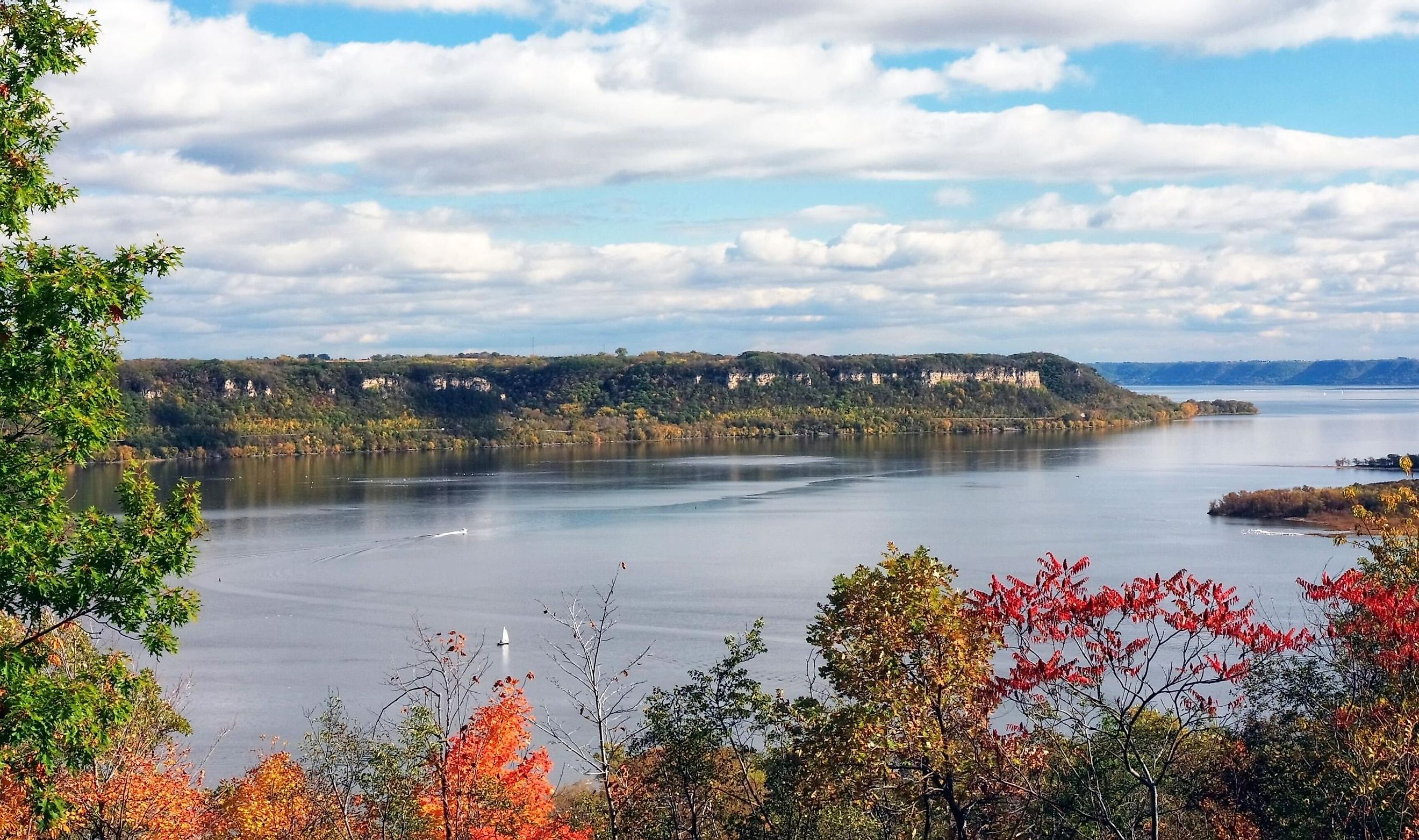 8 Most Beautiful Lakes in Minnesota
There is no doubt that the North Star State is full of picturesque lochs. That is why Minnesota is known as the Land of 10,000 lakes – which sounds better than stating the actual number, 11,842 lakes. On top of that, more than 6,500 natural waterways connect these diverse sizes of basins. Let's dive into ten lakes in the Gopher State that leave guests and locals breathless with each exploration.
Lake of the Isles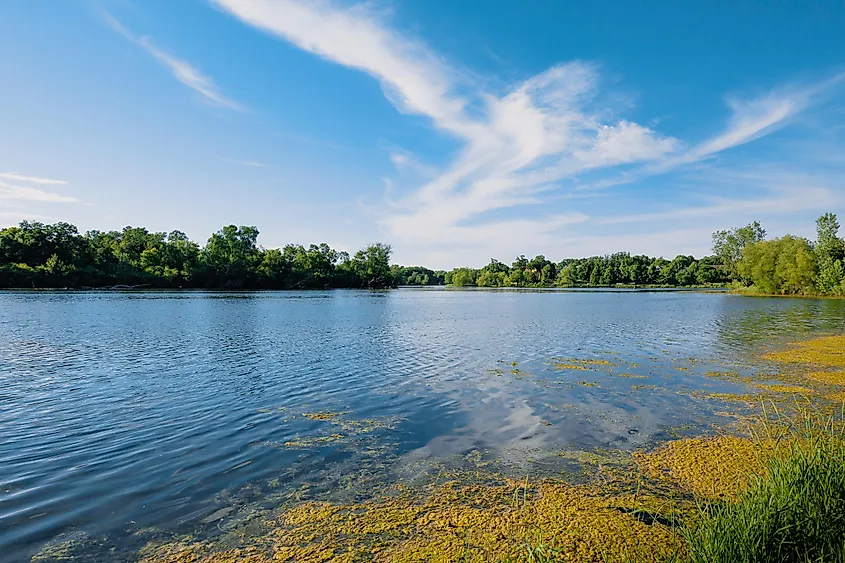 Within the city limits of Minneapolis, Lake of the Isles provides an epic city getaway without having to leave the metropolis. From the lake, cyclists, runners, and dogwalkers can have the best of both worlds - views of the colossal skyline or picturesque sights of the Mike and Raspberry islands. An exciting seasonal playground attracts over five million visitors each year. From ice hockey and skating on the frozen lake in the winter to sunbathing, kayaking, and fishing in the summer – guests do not want to pass up this attraction while visiting the Twin Cities.
Lake Vermillion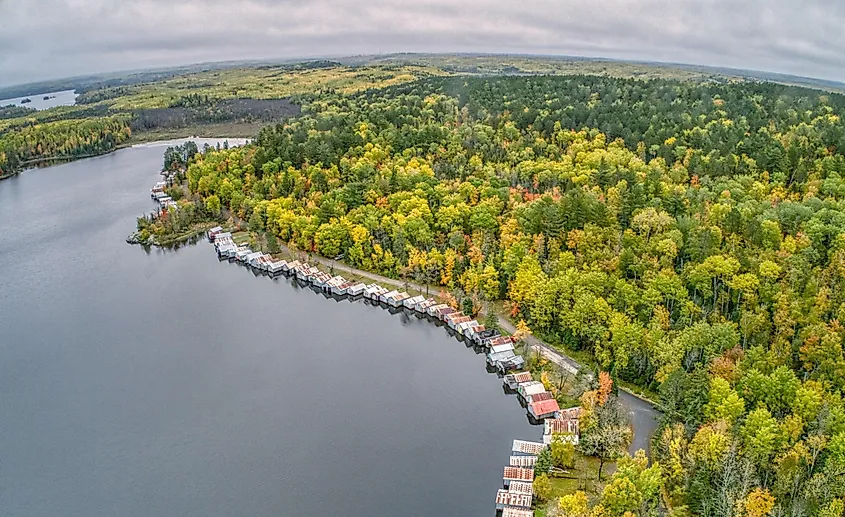 Ranked as one of the most scenic lakes in Minnesota, Vermillion Lake's name derives from the Ojibwe Tribe "Onamuni," which translates to "Lake of the Sunset Glow." Spanning over 40,000 acres - Vermillion Lake is entirely protected by the Superior National Forest. Regional snowmobile lodges mark safe trails over the thick ice in the winter, ensuring dependable routes for ice anglers to maneuver their fishing huts. Its northeastern position is ideal for travelers from all over the state, Ontario, and Manitoba, Canada.
Lake Nokomis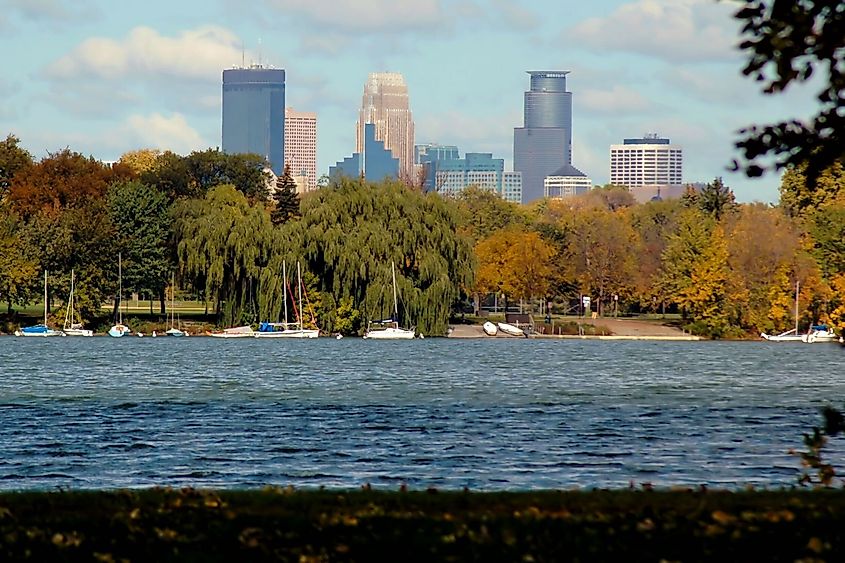 Lake Nokomis - after the lake underwent several name changes throughout its history- is one of Minnesota's premier swimming destinations. A breathtaking inner-city basin is home to clean sandy beaches, multiple piers, and boat launches moments away from Minneapolis-St. Paul International Airport. Lake Nokomis has many facilities for every type of sport and activity. People who wish to participate in their hobbies can rent equipment, athletic gear, and permits from rental companies. 
Lake Pepin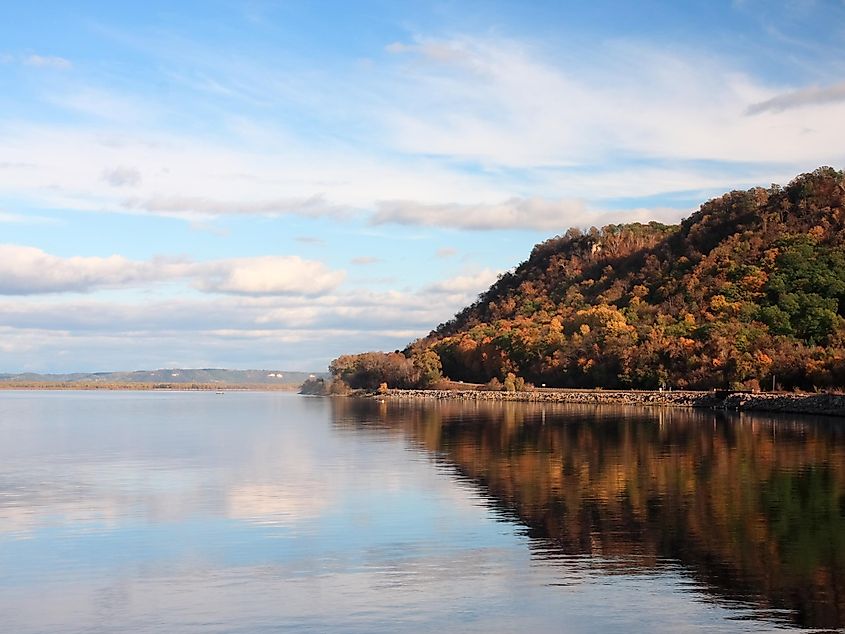 On the Minnesota-Wisconsin border lies the largest lake on the Mississippi River - Lake Pepin. An enormous opening on the United States' second largest river is advertised as "100 miles of fun" and certainly lives up to its claim. It is an exciting place for boaters to experience 360-degree views of forest-covered cliffs and clean water. Enjoy shopping, eating, and viewing Lake Pepin from its surrounding townships.  
Lake Mille Lacs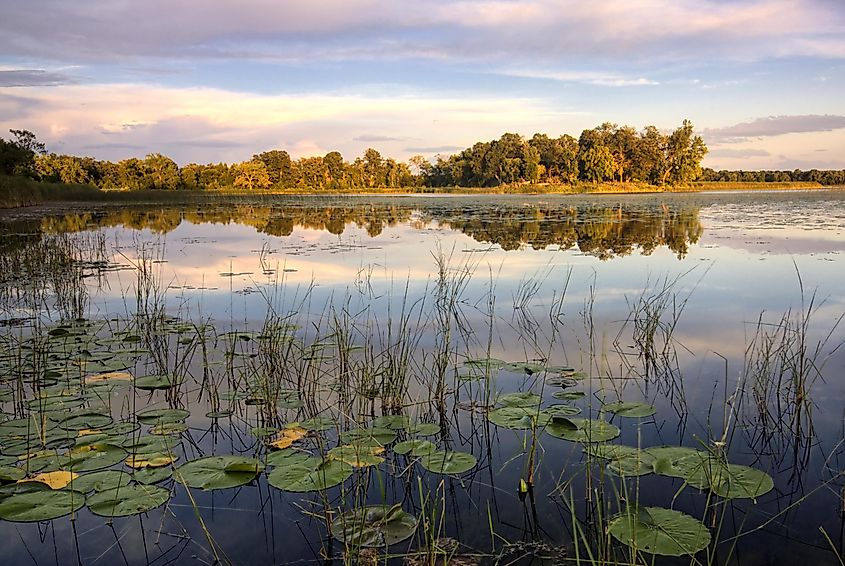 Three hundred sixty-five days a year, Minnesota's second-largest inland lake is an excellent family destination. Mille Lacs is French for "a thousand lakes" and offers outstanding trophy fishing for northern pike, walleye, muskie, and bass. Lake Mille Lacs spans over 130,000 acres in Eastern Minnesota, including endless trails encompassing the lagoon for hiking, cycling, and ATVs. The summer months are ideal for boating and swimming at the lake, while the frigid months are perfect for ice skating and fishing.  
Rainy Lake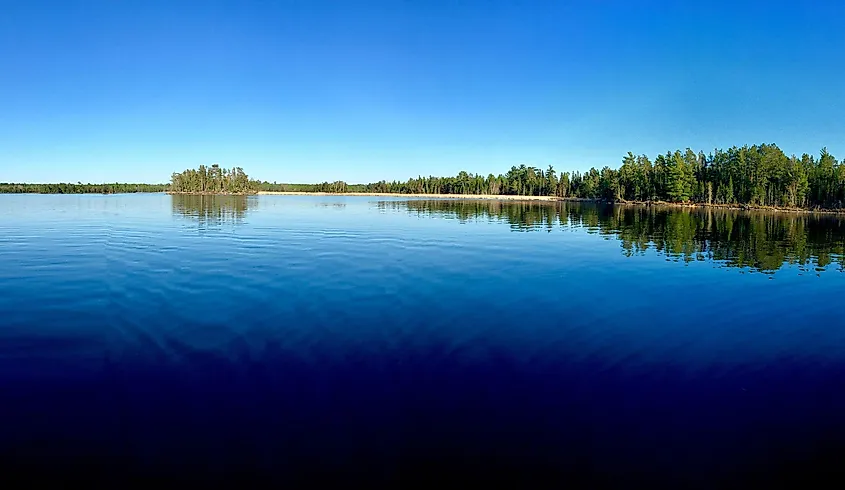 Founded by a French explorer in 1688 – Rainy Lake lies on the border of Minnesota and the Great White North, Canada. The fifth-largest lake in the North Star State, excluding Superior, has over 2,000 islands on either side of the borders. The location provides epic scenes of the aurora borealis, where whirring rivers of blue and green lights dance across the night sky. Summer water temperatures are not warm enough to make swimming comfortable in Rainy Lake as the climate ranges from 26˚C to -22˚C throughout the year.
Lake Minnetonka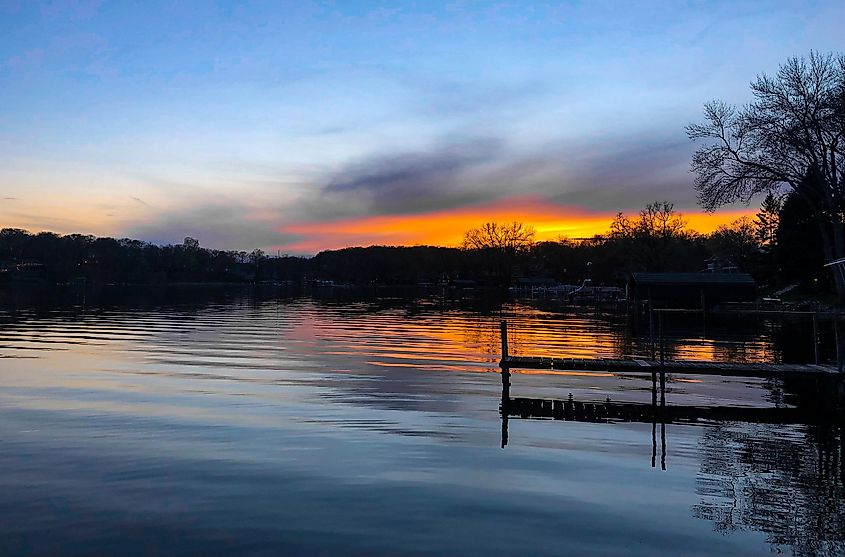 One of the most desirable places to live in Minnesota is around Lake Minnetonka, which was formed millions of years ago by glacial movements. Roughly 32 kilometers west of Minneapolis, Lake Minnetonka became a popular tourist destination after completing the railway to Wayzata. Lake Minnetonka offers various activities such as concerts, fairs, high-rated restaurants, and shopping. With over 150 kilometers of shorelines, guests can tour different beaches, towns, and nature reserves via watercraft. 
Clearwater Lake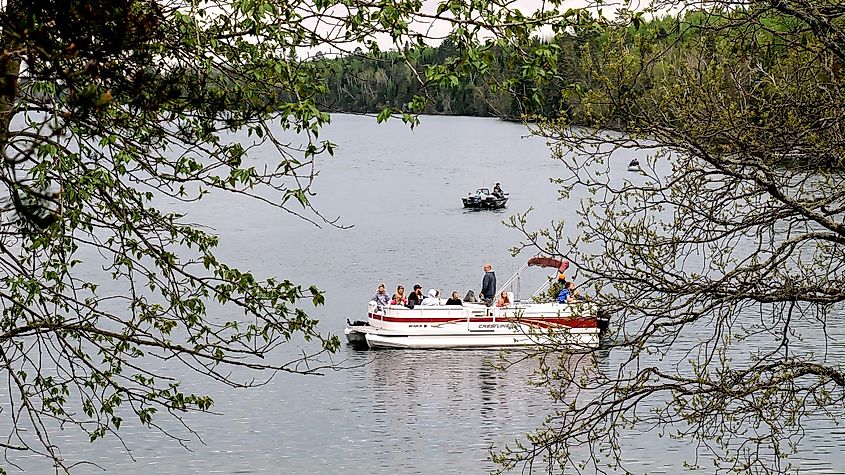 As the story unfolds with Minnesota lakes, they're primarily incredible fishing holes. Clearwater Lake lives up to its expectations as a fishing destination and a perfect family lakeside getaway. Covering 3,158 acres in central Minnesota, dozens of fish species live in these prime waters. With over 56 km of shoreline, lucky residents call Clearwater Lake home.
Minnesota is a beautiful state, home to an abundance of stunning bodies of water. Despite the large number of historical museums, rich culture, great accents, and mesmerizing landscapes, the lakes remain la crème de la crème.