World Facts
What is Minnesota Known For?
Minnesota is known as the Land of 10,000 Lakes.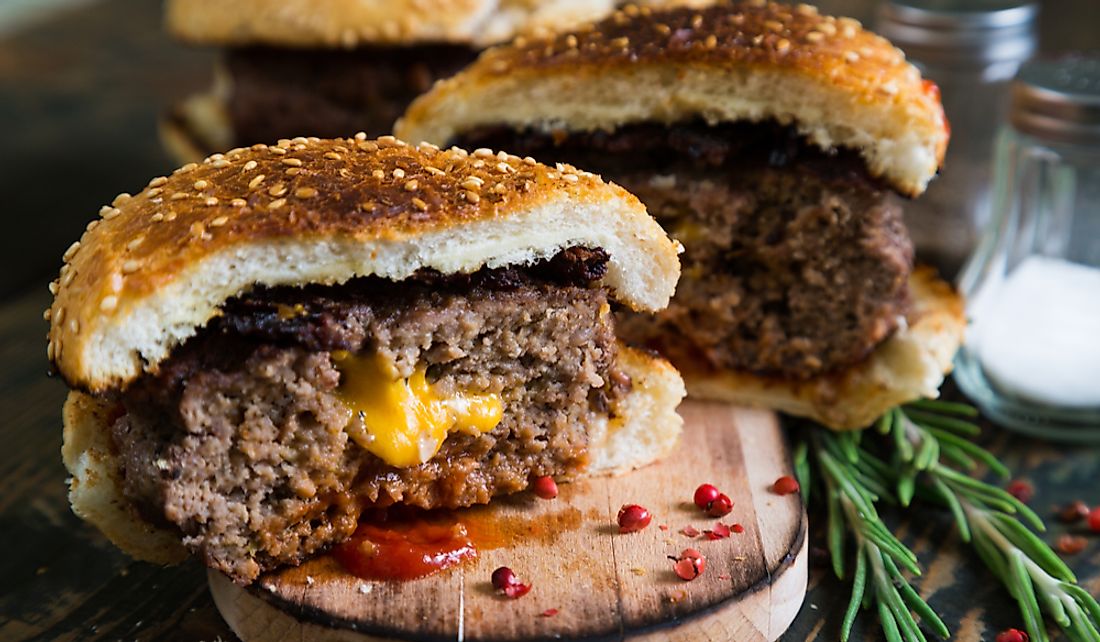 Minnesota is a Midwestern US state known for a variety of things including its proximity to Canada. It is the northernmost contiguous state. The state stands out for its large number of both natural and man-made features. Below are also some of the things that stand out in the state of Minnesota.
6. Land of Lakes
Minnesota is a home to numerous lakes. The large number of lakes has seen the state nicknamed "Land of 10,000 lakes." Minnesota has over 11,842 lakes that occupy an area of approximately 10,000 hectares. The Minnesota lakes include mud lakes and rice lakes. All the counties in Minnesota, apart from four, have a natural lake. The lakes serve several purposes such as dam reservoirs, rice fields, and they also provide water to the majority of the over five million residents. The lakes are also tourist attraction sites, provide fishing grounds, and are convenient for skiing and basking. Some of the popular lakes in Minnesota include Lake Superior (largest freshwater lake in the world), Lake Itasca, Lake Harriet, Lake Nokomis, Lake Bemidji, Leech Lake, and Lake Calhoun.
5. Twin Cities
The Twin Cities refers to two of the most populous cities in the state. Minneapolis which is the most populous city in the state and Saint Paul which is the state capital are often referred to as Twin Cities. Their close proximity has led to the majority of the people living outside them nickname them "twin cities." Minneapolis-Saint Paul is a popular town built around St Croix, Minnesota, and Mississippi Rivers. Despite having close proximity, the two cities have different municipal authorities and very distinct boundaries. Minneapolis is known for its modern architecture characterized by modern skyscrapers whereas Saint Paul is characterized by ancient architecture. The buildings in Saint Paul had their inspiration drawn from Victorian Architecture. Fine and performing arts makes the twin cities even more popular. Some of the fine art museums in the twin cities include Walker Art Center, Frederick R. Weisman Art Museum, and Minneapolis Institute of Art. The museums and musical ensembles in the cities are a major tourist attraction.
4. Birthplace of Prince
Prince Rogers Nelson was born and brought up in Minneapolis, Minnesota. Born on June 7, 1958, Prince Rogers was a renowned American songwriter, filmmaker, and musician. His skills in vocals, playing different musical instruments, and exemplary stage performance made him popular during his time. His music style incorporated different genres of music, an attribute that made him even more popular. He had a sense of funk, rock, new wave, pop R&B, and soul. He has been ranked among the bestselling musicians of all time. During his lifetime, he sold over 100 million records worldwide. The award-winning artist won a Golden Globe award, eight Grammy awards, and six American Music Awards. The Minnesota-born artist died on April 26, 2016, from an accidental overdose of Fentanyl.
3. Source of the Mississippi
The headwaters of the Mississippi River is at Lake Itasca. Lake Itasca, a small glacial lake, located in the southeastern region of Clearwater County, central Minnesota, covers an area of approximately 4.7 km sq. The lake is located in Lake Itasca State Park. Recognized as America's national river, the source of Mississippi has always been a place of interest. For some time, Cass Lake was mistaken to be the source of Mississippi. The source of the river was quite controversial and unclear at this time. However, it has clearly been established that Lake Itasca is the primary source of the river. From Lake Itasca, Mississippi flows southwards, crossing a number of other states, and flows for approximately 3,730 km to its mouth which is at the Gulf of Mexico.
2. Minnesota Accents
The North-Central American English, also referred to as Upper Midwestern and Minnesota Accent, is popular around the Great Lakes region. It is commonly used in the Upper Peninsula of Michigan, eastern Montana, northern Wisconsin, and the northern parts of Minnesota. Most of the speakers who are used to this accent are scattered all over Minnesota. The Minnesota accent became popular after it was largely featured in the movie titled "Fargo." Despite being popular in northern Minnesota, it does not mean that every person in Minnesota speaks in the Minnesotan accent. The accent is highly rhotic and it has traces of pitch accents like those in Norwegian and Swedish. The use of a comparative form of adjectives in place of the root of an adjective is not popular in the Minnesota accent.
1. Juicy Lucy
Juicy Lucy is a cheeseburger with cheese and meat on the inside. The cuisine is made such that the cheese melts into a molten core when it is cooked. This delicacy was invented in South Minneapolis in the 1950s with two restaurants, 5-8 Club and Matt's Bar, claiming to have invented it. However, it is not unclear which between the two restaurants came up with the cheeseburger. Today, there are a number of places one can get the sumptuous Juicy Lucy in and around Minneapolis. Some of these places include Matt's Bar and Grill, The Blue Door Pub, The Cooper, The 5-8 Club, and the Nook. A visit to the Twin Cities and leaving without tasting the Juicy Lucy really not considered a visit at all.
About the Author
John Misachi is a seasoned writer with 5+ years of experience. His favorite topics include finance, history, geography, agriculture, legal, and sports. 
This page was last updated on May 14, 2019.
Citations
Your MLA Citation
Your APA Citation
Your Chicago Citation
Your Harvard Citation
Remember to italicize the title of this article in your Harvard citation.