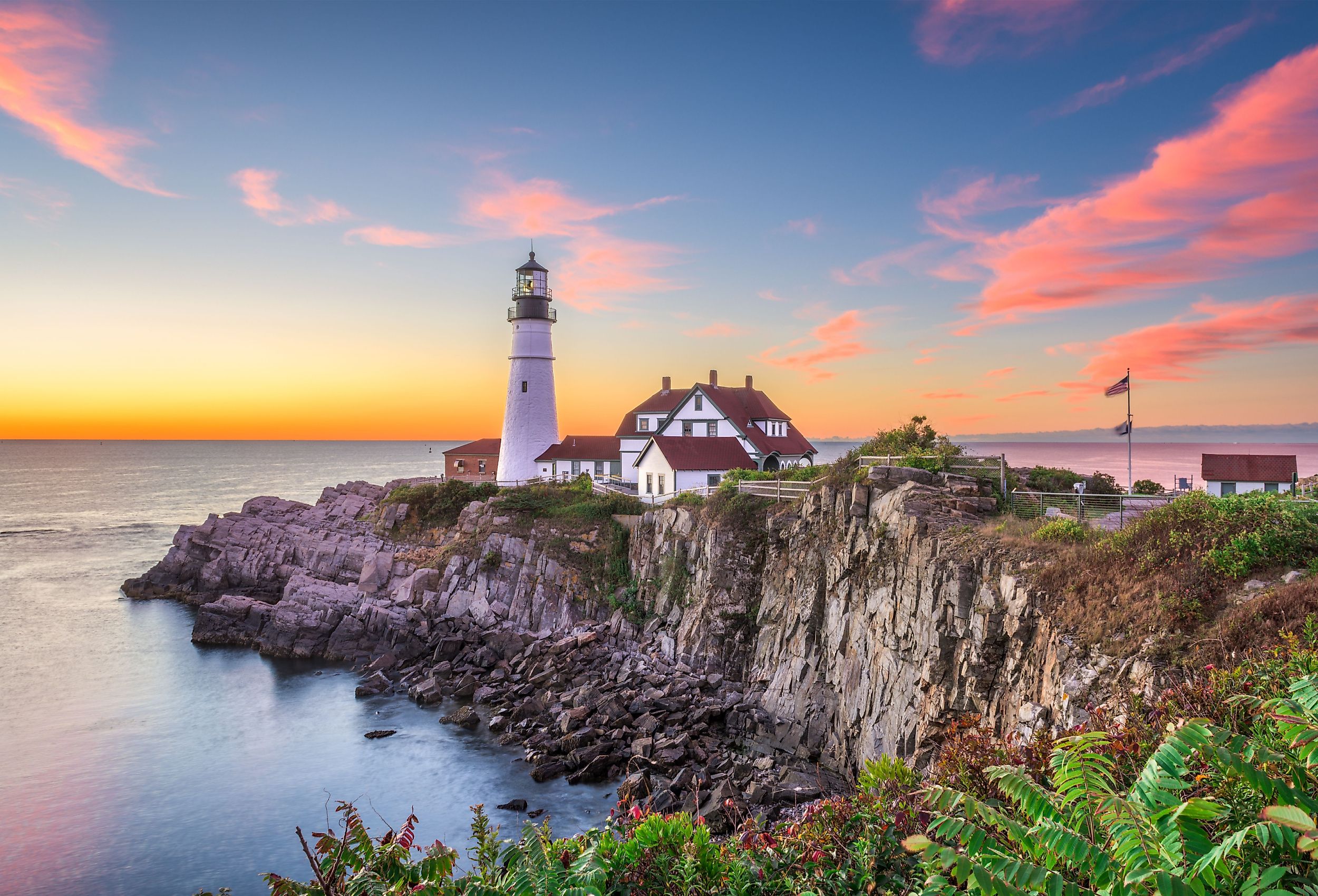 10 Safest States From Natural Disasters
Climate change has fundamentally changed the way our world functions. Everything from business to day-to-day life is being affected due to the drastic changes in our environment. While our world leaders and scientists work on a solution, the rest of us are left playing catch up. Finding a region in the U.S. that is resistant to climate catastrophes is worth doing if the sound of increasingly common natural disasters is concerning. Some states are safer than others, however. Here is a list of the safest states from natural disasters.
Alaska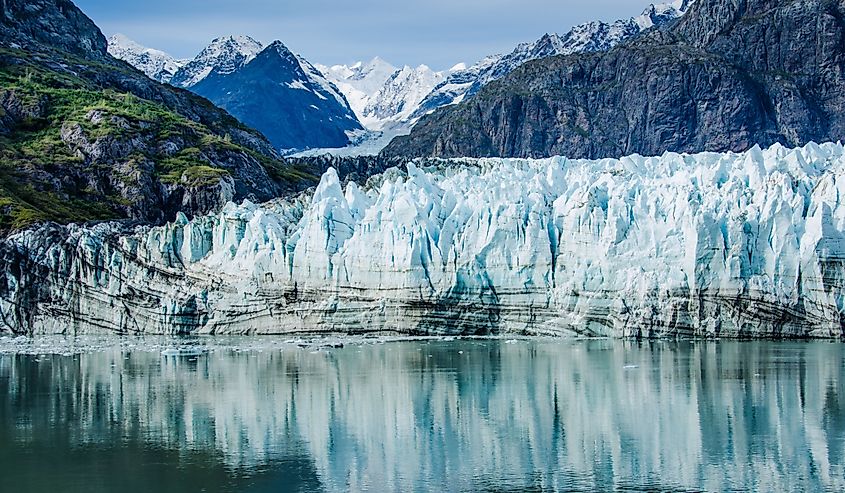 A study conducted by the Environmental Protection Agency in 2017 surveyed the U.S. to find the most climate-resistant areas. High up on their list of lowest-risk states was Alaska. Due to its incredibly low temperatures, the chances of wildfires and floods are much lower than somewhere like, say, Texas. No hurricanes, tornados, or tropical storms also help to lower the state's risk score. In fact, the area at the lowest risk of climate events as surveyed by the EPA was the Kodiak Island burrough of Alaska. As with elsewhere, climate change is causing significant changes in Alaska. Temperatures are rising there at twice the speed of the rest of the U.S., and thawing permafrost is also leading to more wildfires as well.
Indiana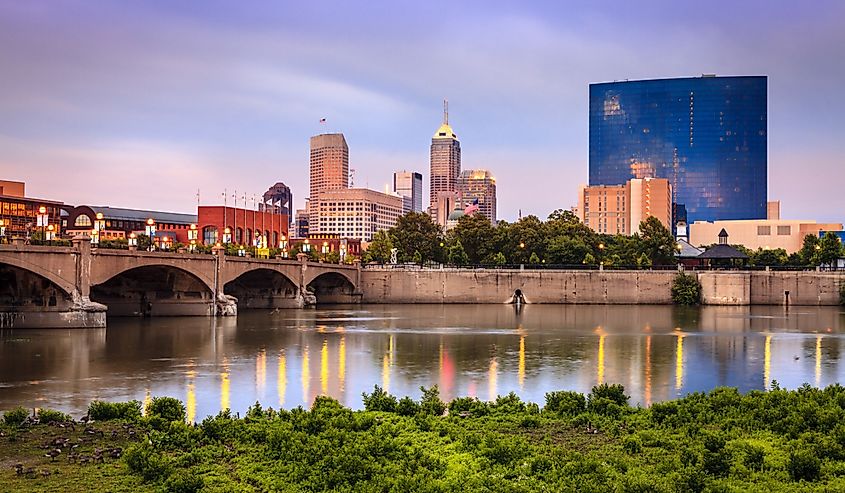 Compared to the U.S. as a whole, Indiana has a very low risk of experiencing natural disasters. The Hoosier State has not declared a disaster since 2021 and has had just over 50 since 1953. Compared to Washington State, which has declared 15 disasters since 2021, Indiana is in good shape. There are challenges facing Indianans, of course. No state is immune to Mother Nature's wrath. Indiana can be susceptible to droughts and floods. These disasters are considered quite costly, though this may be due to Indiana's position as an agricultural hub. Droughts and floods hurt the farming industry in a way it might not to other sectors.
Maine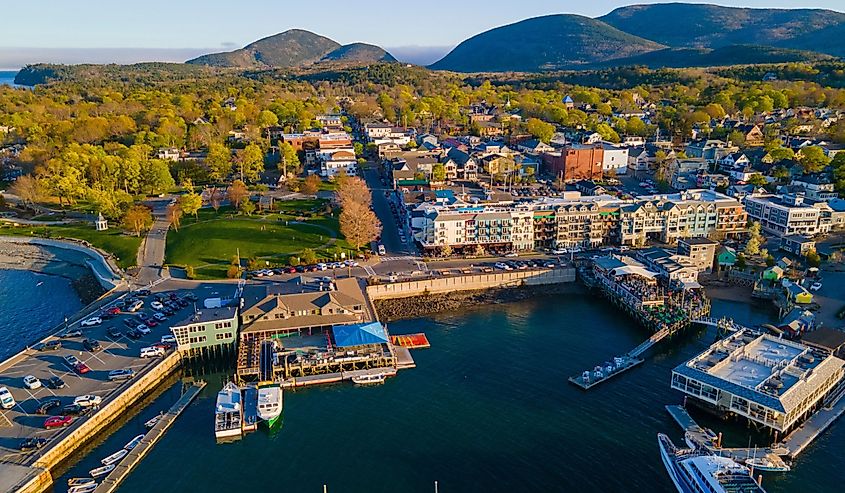 Besides Alaska, Maine is the other safest state according to the EPA study with nearly half the risk factor of the national average. Sure, there is plenty of snow, Maine experiences between 50 to 70 inches of snowfall each year, but it could be worse. Only Alaska and Hawaii have had fewer natural catastrophes with damages topping one billion dollars since 1980. The Northeast is generally one of the best places to be if avoiding natural disasters is a deciding factor. Cities like Portland are temperate and coastal, avoiding the worst of sea rise which is currently plaguing many cities on the Eastern Seaboard.
Ohio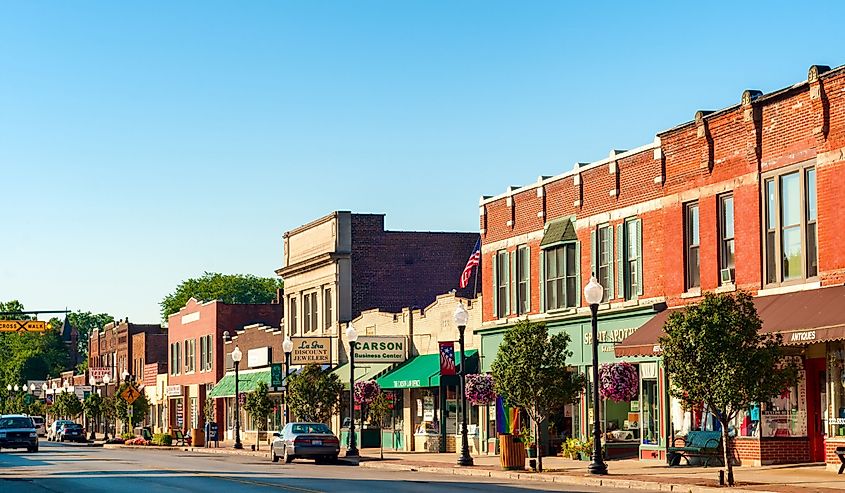 Next, Ohio is also one of the states with the fewest declared natural disasters. Only 59 have been recorded since 1953. Severe storms lead the way in Ohio's declared disasters, followed by floods. Still, the state is considered one of the lowest hazard-risk areas in the country. Besides COVID-19, Ohio has declared only 27 disasters since 2000. Unlike some of the most dangerous states in the country, Ohio is blessed by its central geography. It is not earthquake-prone due to being located along an active fault, and its high humidity and precipitation levels reduce the chances of forest fires. The winter times can prove challenging as snow and ice storms are a concern.
Delaware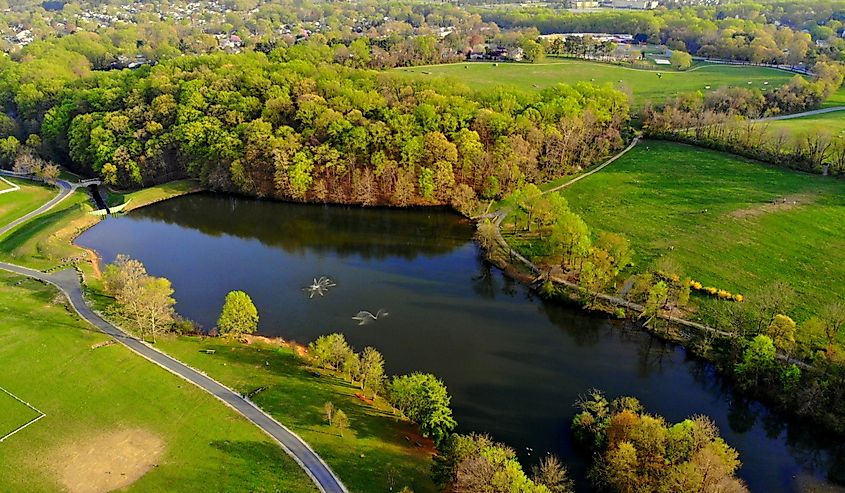 Compared to the national average, Delaware is one of the safest states in the Union when it comes to natural disasters. Having declared only 10 major disasters since 2000 and 25 declared disasters since 1953, Delaware should be a strong candidate for anyone seeking to avoid the effects of climate change and increasing weather volatility. The climate is temperate and therefore less prone to extreme swings in temperature. No place is entirely safe, however, and Delaware is no exception. This coastal state was battered by Hurricane Sandy, and Hurricane Ida in 2021 caused significant floodwaters. It should be noted that the fatalities caused by hurricanes in Delaware are quite low. 
Wisconsin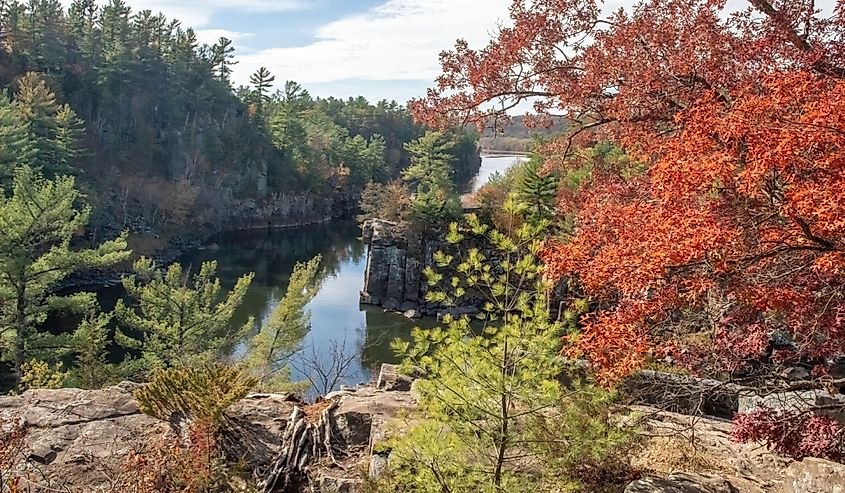 You are not wrong if you feel like you are noticing a pattern here. The Midwest scores quite well in terms of its likelihood of natural disasters. More than 50 disasters have been declared in Wisconsin, mostly severe storms and floods. Wisconsin has also gotten substantially wetter since 1950. The state has recorded a nearly 20% increase in precipitation. It is worth mentioning that Wisconsin has not recorded a disaster since 2021, despite a gloomy near-and long-term forecast predicting hazardous precipitation events. This may seem like a small sample size upon which to draw predictions, but with climate change radically changing environmental conditions, using pre-warming historical data may be less useful than previously imagined.
Minnesota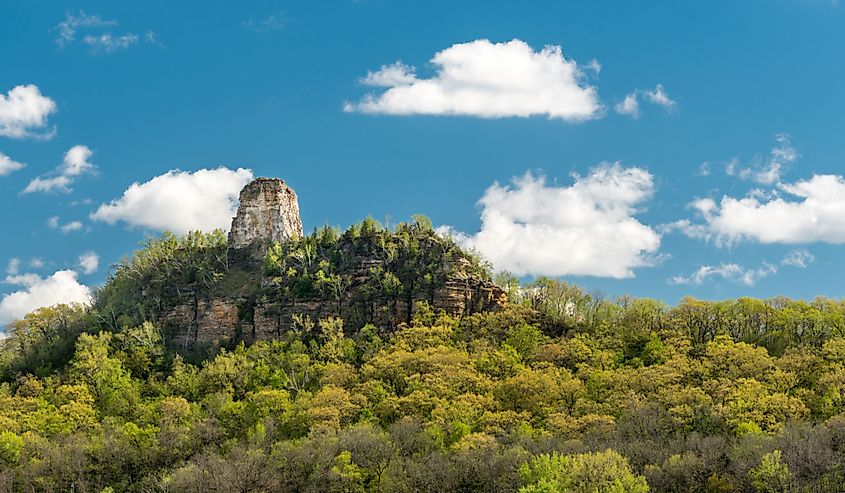 Residents of the Gopher State can rejoice: Minnesota is a great place to ride out climate catastrophes. The state only had 32 disaster declarations since 2000 and only 26 were called major disasters. The deadliest disaster since 2000 was the 2021 drought and heatwave which filled 229 people across the state. In particular, Minneapolis has been at risk of flooding due to extreme rainfall. Still, the state rates highly on the EPA's grading criteria.
Vermont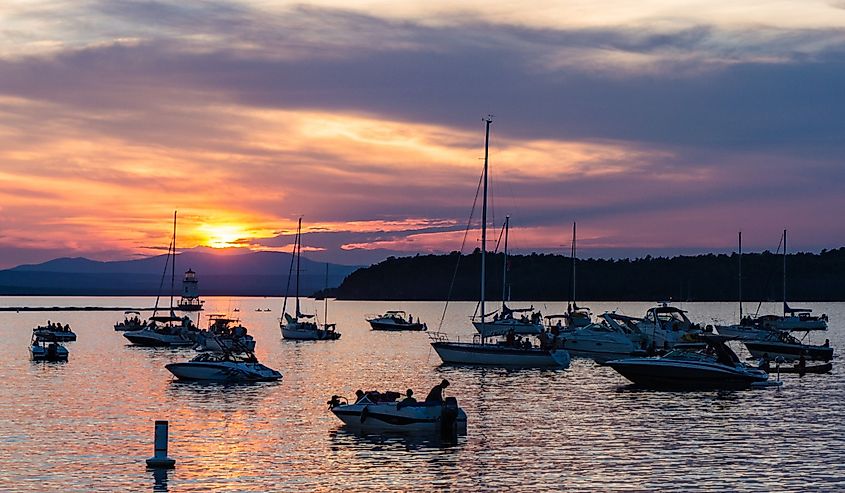 The state of Vermont trails only Maine in the fewest natural disasters since 2000. Vermont is part of New England and situated on the U.S. northern border. The state is geographically wooded and mountainous, providing a natural defense against the brunt of climate catastrophes. Vermont also has a disaster relief fund and extensive emergency preparedness plans in the event of a serious natural disaster. Due to dramatically shifting weather patterns, however, Vermont is beginning to see an uptick in declared disasters such as floods. Higher precipitation led to events like Tropical Storm Irene which killed six people.
Hawaii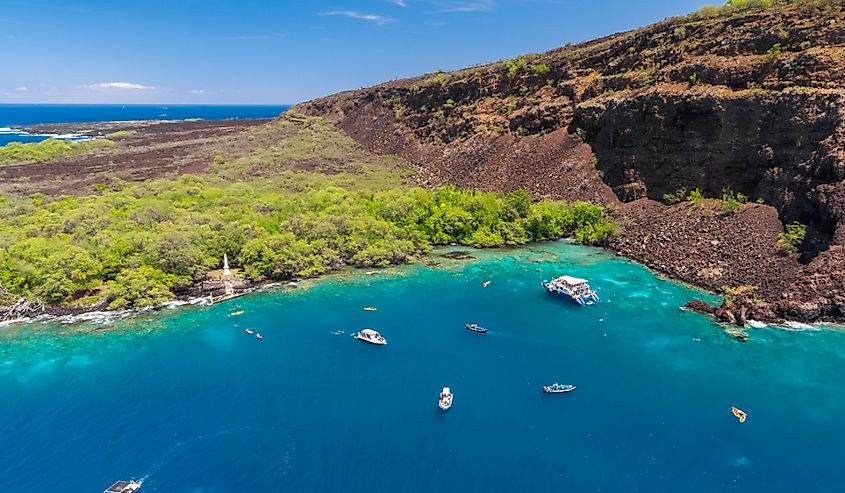 Despite the recent wildfires in Maui, Hawaii is one of the states with the lowest risk scores. The fire was called by Hawaiian leaders as the worst in state history, which in fact highlights a general lack of disasters. Hawaii has experienced a lack of disasters whose financial costs have exceeded $1 billion in previous years. Dollar figures are not the perfect way to judge a state's vulnerability, but the EPA tallies government readiness, built environment, and Natural environment as well as societal factors. Overall, Hawaii scores very high. Climate change will increase the likelihood of fires in the future, as insect outbreaks, drought, and heatwaves are all contributing factors. Additionally, coastal flooding is a concern.
Wyoming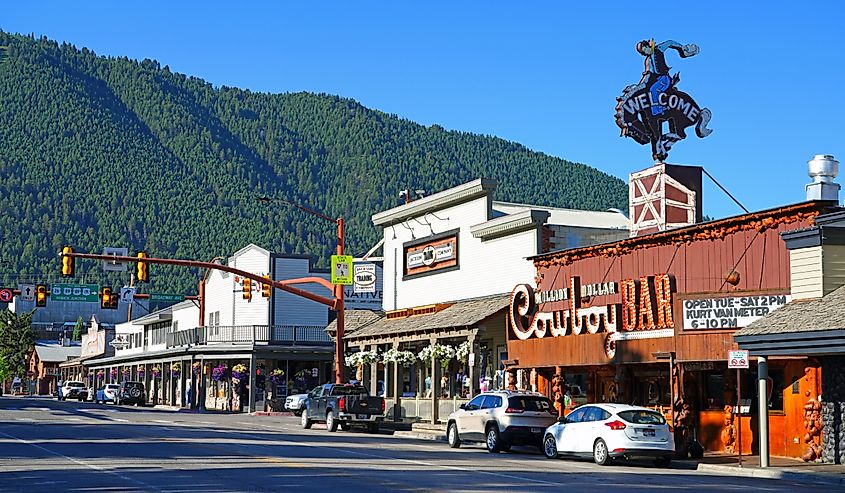 Though not a double-digit outlier like Alaska and Hawaii, Wyoming scores very well across the main criteria laid out by the EPA. It is lower on the earthquake, tornado, and volcano indexes than the natural averages across the board. Extreme wind and hail were the most common extreme weather events recorded between 1950 and 2010. Threats to Wyoming and other states in the region are extreme heat and increased demand for water and power infrastructure as a result. States like Colorado will increase rainfall in coming years which carries the risk of flooding. However, the EPA says that the risk of climate events is relatively low throughout the region.
Conclusion
Our climate is not the only thing shifting. Economic and social changes are equally afoot and it seems as if Americans are more migratory than ever. Folks are picking up and moving across the country for work all the time. When interviewing for a job and coming up with your list of criteria for a potential forever home, however, make sure to check how climate catastrophe-resistant your destination is. Parts of the U.S. are most definitely safer than others. The chances of earthquakes paired with forest fires and floods should definitely factor into a decision as much as state income tax laws or crime.