What is the Smallest State in the US?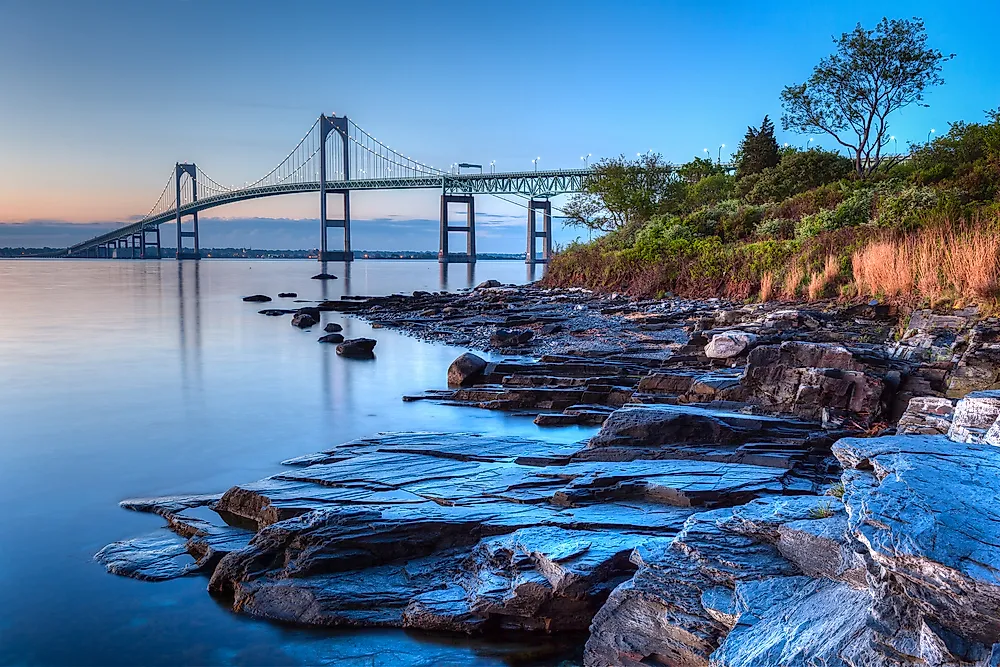 Rhode Island is the smallest US state by land area with total area of only 1,544.89 square miles. It has a population of 1.056 million as per the 2016 census. The state is famous for its Colonial seaside towns and sandy shores. It also hosts some large cities, including Providence and Newport. The capital city of Rhode Island is Providence, the city that hosts the state's points of interest such as Roger Williams Park, Waterplace Park and Riverwalk, and Brown University.
Origin of the name "Rhode Island"
Unlike its name would suggest, the state is not an island, though it does contain many islands. The state is referred to as "The Ocean State" since a significant portion of the state is water that surrounds the islands. Moreover, most of the famous regions are located in many of its islands. In fact, there is no place in Rhode Island lying thirty miles away from the salt water.
"The State of Rhode Island and the Providence Plantations" is formal name of the state. It is the longest of all the formal states' names. One claim on the origin of the name "Rhode Island" is that Giovanni da Verrazano, an Italia explorer, gave the region the name after comparing it to the Isle of Rhodes. Another claim is that the initial name of the area was "Rode Eyland" that came from Adriaen Block, a Dutch explorer, in 1614.
Economic Importance of Rhode Island
Rhode Island is a home to big industrial businesses specifically the jewelry and silverware companies. Moreover, the state houses other important industries such as machinery, textiles, tourism and rubber products industries. Besides, Rhode Island is known for its strong ties to trade and the sea.