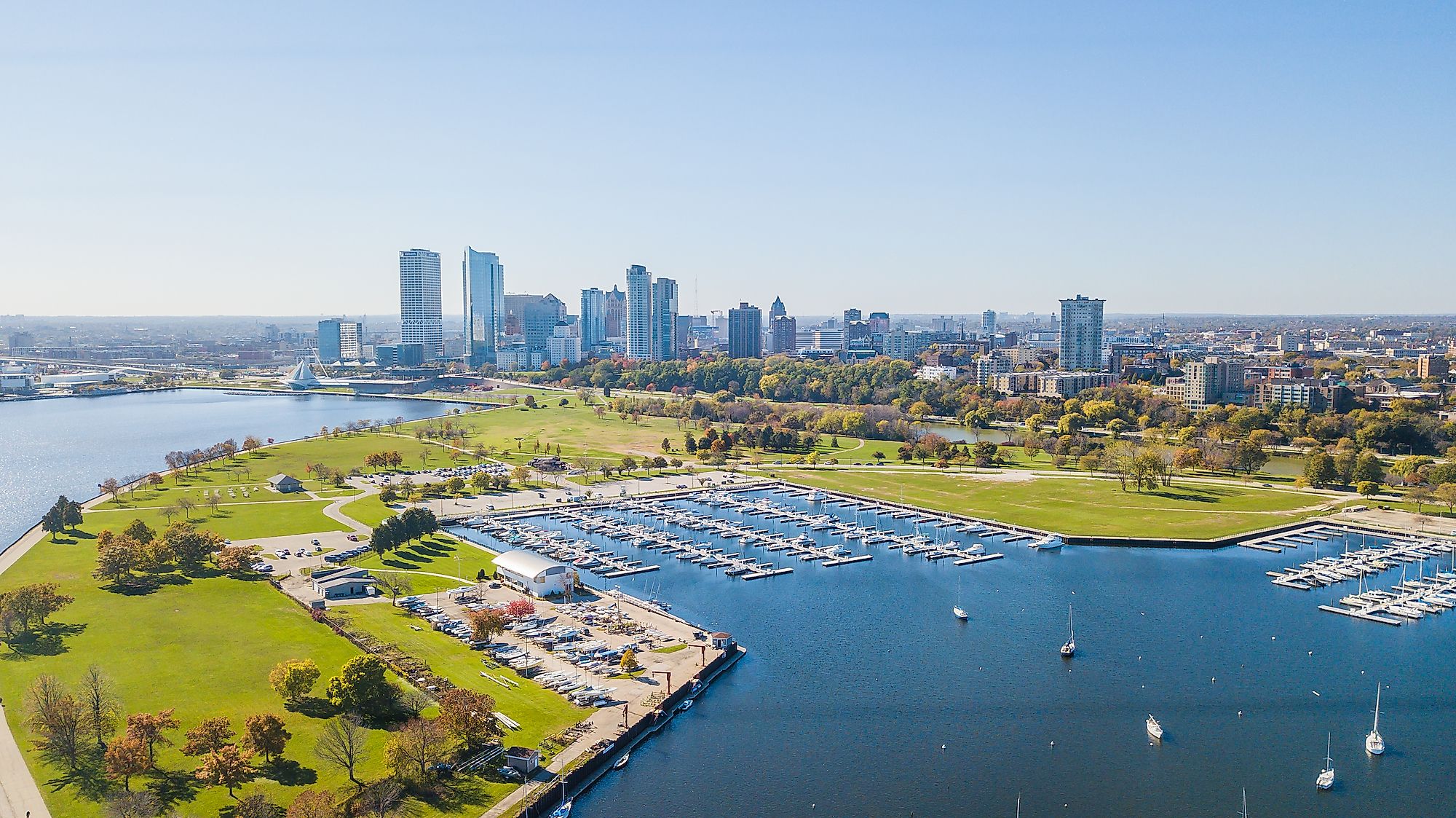 Milwaukee is a city on Lake Michigan's western shore in the United States. It has a total area of 96.81 square miles and an anticipated population of 586,503 in 2022. Milwaukee's climate is continental, with large temperature swings over short periods, particularly in the spring and autumn. It is known as the "Beer Capital of the World" since it has a large variety of brewery production. Tourists often target this city as it has many breathtaking spots to visit. Moreover, Milwaukee is known for its stunning lakefront access, historic buildings, nightlife, and professional sports teams.
Geography And Climate Of Milwaukee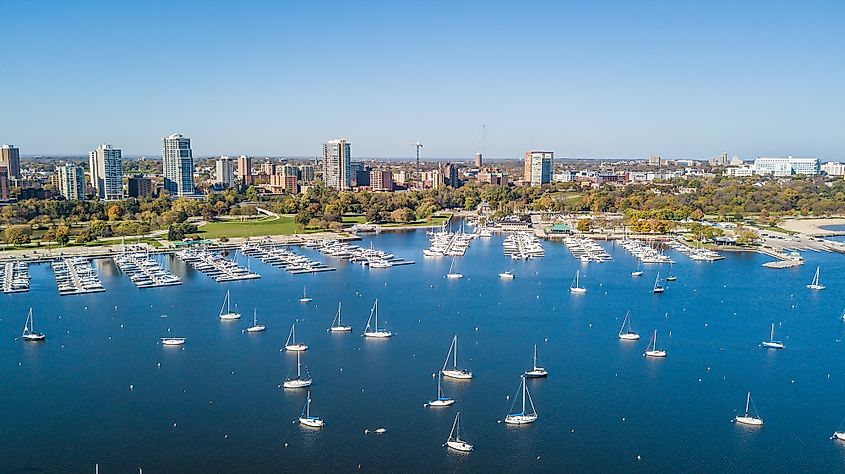 Lake Michigan borders Milwaukee to the east, the Milwaukee River to the west, Clybourn Street to the south, and Ogden Street to the north. Milwaukee's climate is characterized as continental. It is associated with huge landmasses and distinguished by a wide annual temperature variation. The warm season lasts 3.6 months, from June 1 to September 18, with an average daily high temperature of over 71°F. July tends to be the hottest month in Milwaukee, with average highs of 80°F and lows of 65°F.
On the other hand, from December 1 to March 9, the cold season lasts 3.2 months, with an average daily high temperature below 40°F. January is the coldest month in Milwaukee, with average lows of 18°F and highs of 30°F. Rainfall occurs all year round in Milwaukee, with June being the month with the most rain (3.5 inches), while January is the least rainy month (0.6 inches). 
Brief History Of Milwaukee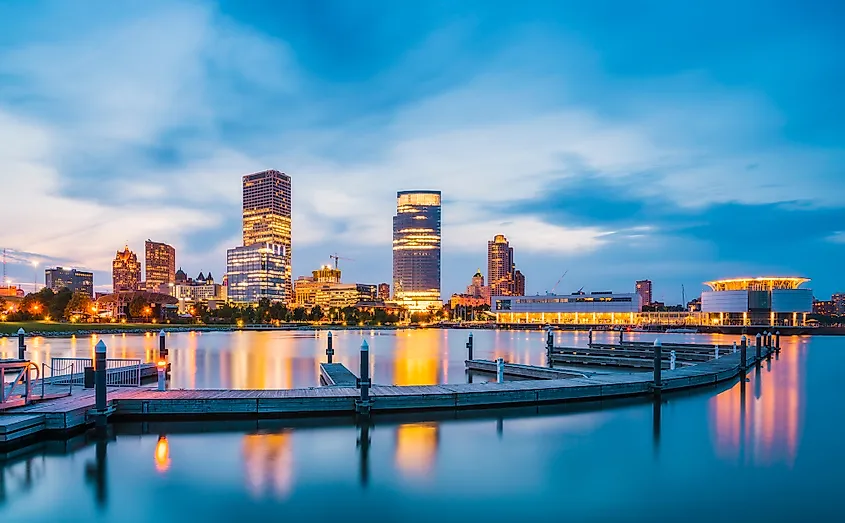 The reason why Milwaukee is located at the edge of Lake Michigan and how it became a place that was a center of so much activity could be linked back to the Native Americans. Native Americans and later generations realized that the Three rivers come together and empty into the harbor of Lake Michigan. The Erie Canal was constructed in 1825 to link these two locations. Its construction was very important since hundreds of people could come down the Erie Canal and start their travels to the west in Milwaukee. Milwaukee is considered a relatively young city. It first started as a commercial center and then became a manufacturing center. Multiple nationalities have moved to Milwaukee across time. However, Germans gave a certain stamp to the city as they had a strong influence on the progress of its beer industry, which is now considered the "Beer Capital of the World."
Population And Economy Of Milwaukee
As of April 2020, Milwaukee had a population of approximately 577,222, according to the latest data from the US Census Bureau. Of this population, 48.3% were male, and 51.7% were female. In terms of age distribution, 7.6% were under five years old, 26.1% were under 18 years old, and 10.5% were over 65 years old. Regarding the population's ethnicity, 42% were white, 38.8% were black or African American, 19.4% were Hispanic or Latin, 4.6% were Asian, 0.5% were Native American or Alaska Natives, and 5.6% identified as two or more races.
According to the same census, 64.2% of Milwaukee's population aged 16 years and older were in the civilian labor force (62% female), and 24.6% were living in poverty. The median household income (2016-2020) was 43,125$, and the per capita income in the past 12 months was 24,167$.
Attractions In Milwaukee
Harley Davidson Museum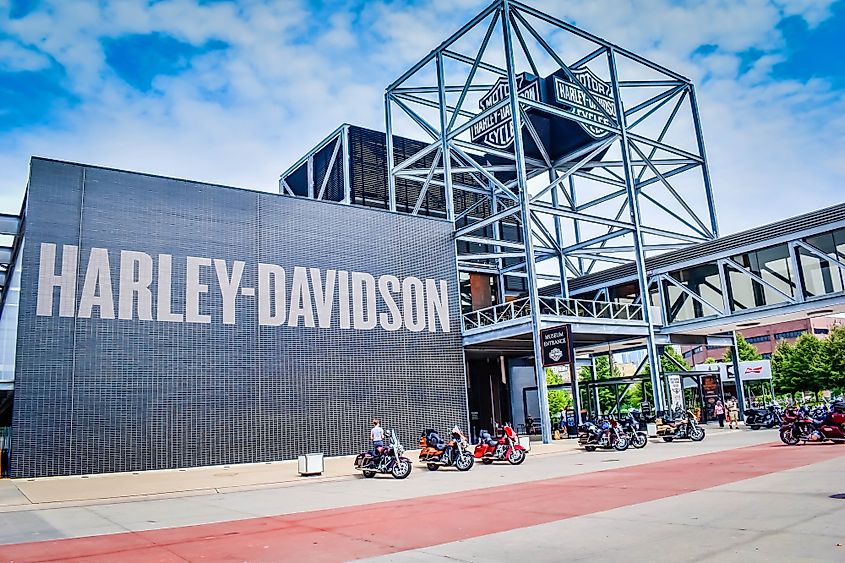 One of the iconic brands of Milwaukee, the museum features both bikes and Harley-Davidson memorabilia. It was founded more than 100 years ago; the museum has one of every single Harley Davidson model ever built.
Milwaukee Riverwalk
In 1993, the city of Milwaukee decided to redevelop its riverfront completely. As its name indicates, the Riverwalk is a pedestrian walkway that runs along the river. It starts from the Pierhead Lighthouse on Lake Michigan and goes through the entire downtown area, including the historic third ward. The Riverwalk is 3 miles long. It is a great way to discover the city, as one walks past many important and historical attractions.
The Milwaukee Art Museum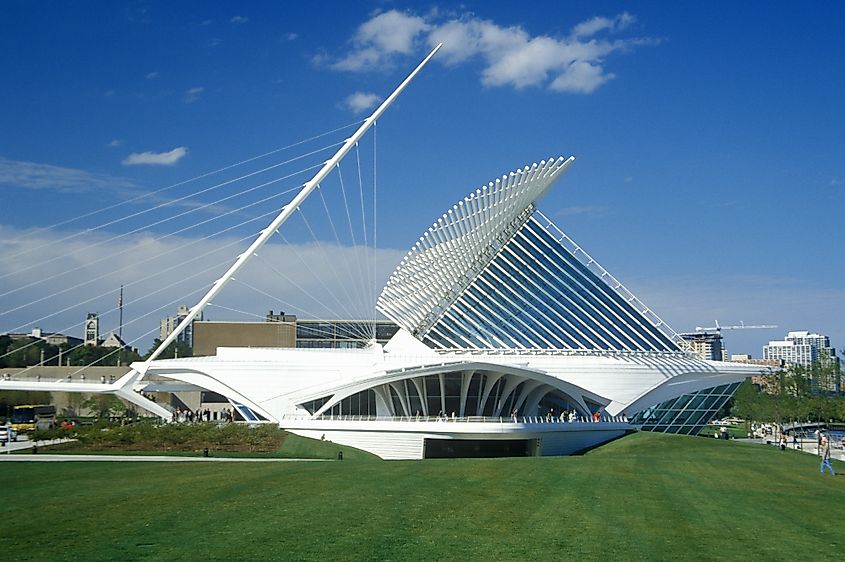 The museum is located right on the lakefront in downtown Milwaukee. Spanish architect Santiago Calatrava designed the main pavilion. Inside the museum, the collection contains 25,000 pieces of art going from Renaissance Dutch paintings to contemporary art. Given how extensive the art collection is, there will be something for everybody at the Milwaukee Art Museum. The museum's exterior has a sun-shading Brise-Soleil that opens during the day and closes at night. It looks like two giant wings with a wingspan of more than 200 feet when it is open. It makes the building even more spectacular than it already is. 
The city of Milwaukee has established itself as one of the United States' most unique cities. Milwaukee will always be a city worth visiting or living in through its amazing touristic attractions and enriched history.