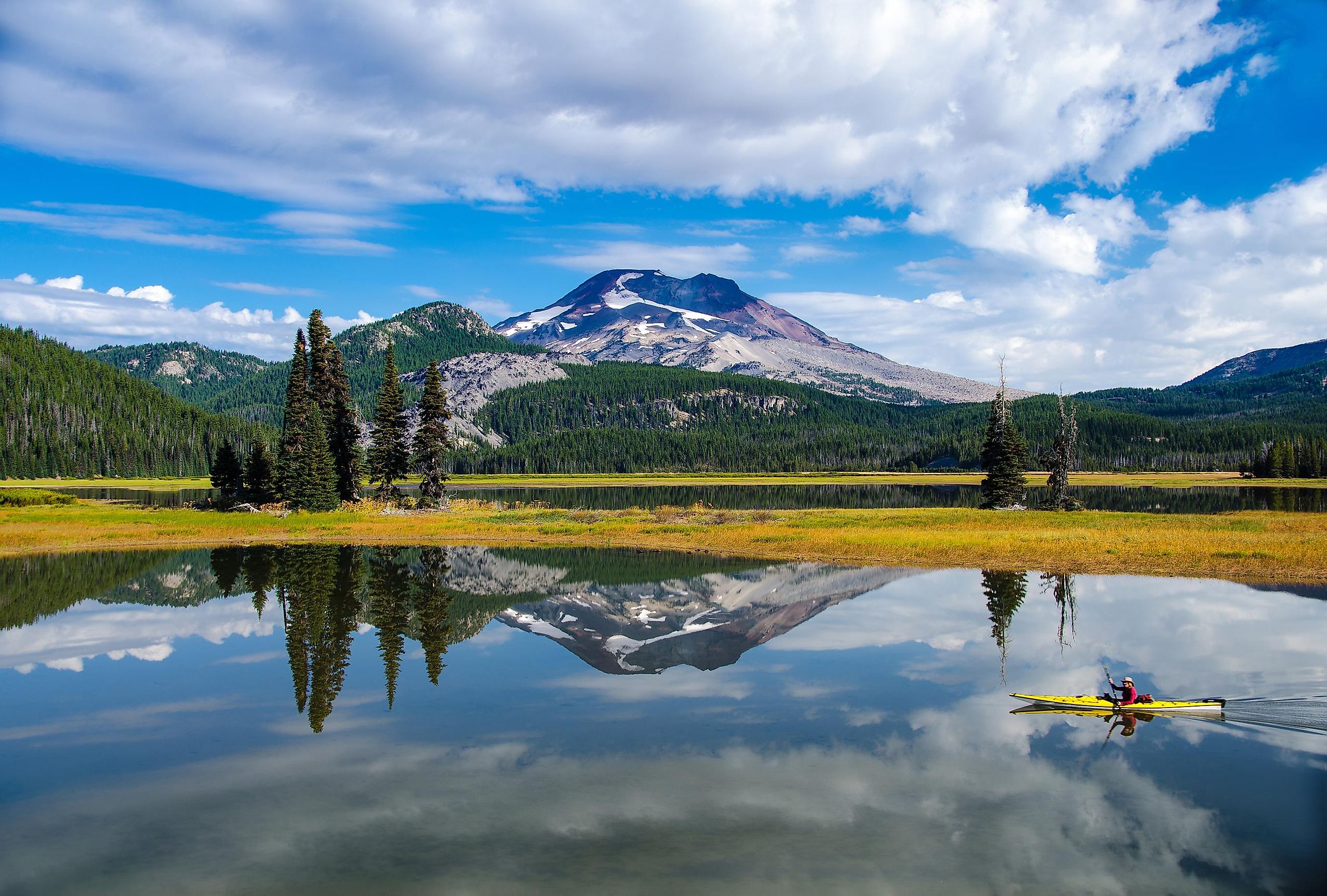 The 6 Most Beautiful Lakes in Oregon
With a reputation for its untouched natural beauty, it should not be a surprise to anyone that Oregon is home to some of the most stunning and pristine lakes in the United States. Deep in the Pacific Northwest Rainforest lies some hidden gems that are seldom visited aside from avid hikers and outdoor enthusiasts. 
Whether rain or shine, these lakes are sure to make a memorable and lasting impact on anyone daring enough to visit. Crystal-clear waters, awe-inspiring wildlife, and a landscape that looks like it was printed onto a postcard are all things you will encounter in the wilderness of Oregon. 
1. Crater Lake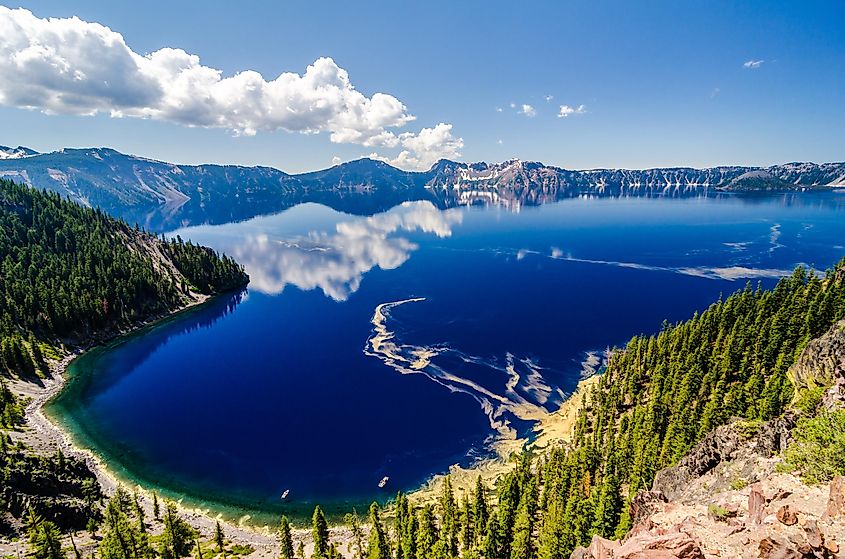 Perhaps the most well-known lake in all of Oregon, Crater Lake is truly like no other. Sitting at the top of a mountain in a national park bearing the same name, the story of this lake's formation and unique appearance is almost hard to believe.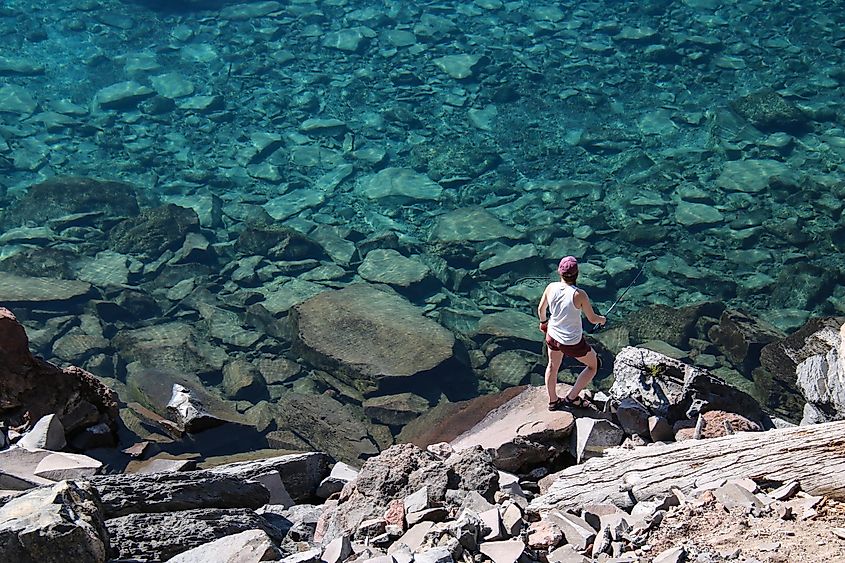 The lake was first formed by a series of volcanic eruptions that first took place millions of years ago. The eruptions were so large and devastating that they shaped the surrounding area forever. Today visitors can see the amazing work of Mother Nature firsthand. 
If a lake sitting at the top of a mountain was not enough. There is even a tall, spire-like island that sits in the middle of the lake. Swimming is restricted and personal watercraft are completely off-limits. The only way to access this island is via a park-run ferry ride that is operational in the summer. 
2. Timothy Lake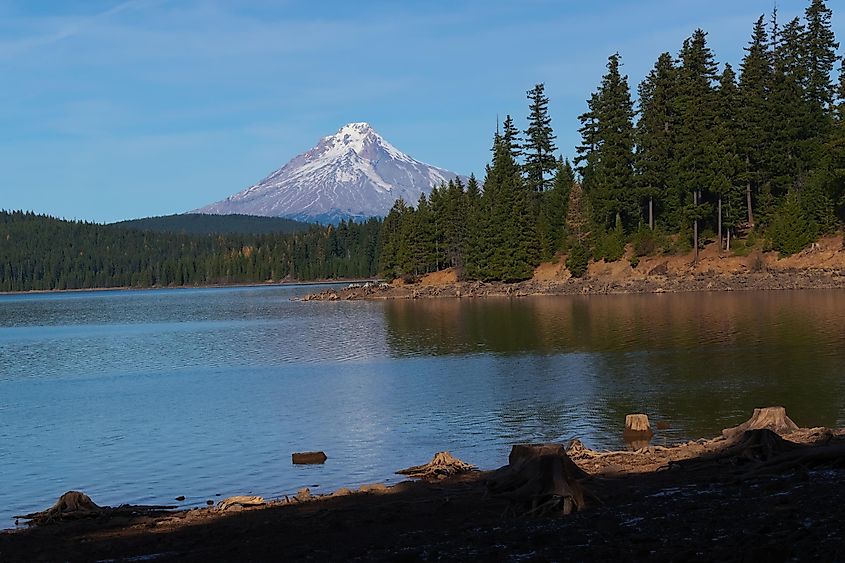 Sitting in the shadow of the imposing Mt. Hood, Timothy Lake is one of the best places to relax and enjoy the spectacular environment around you. Aside from the jaw-droppingly beautiful mountains that hang over the lake, there are plenty of paths and trails with their own thing to offer.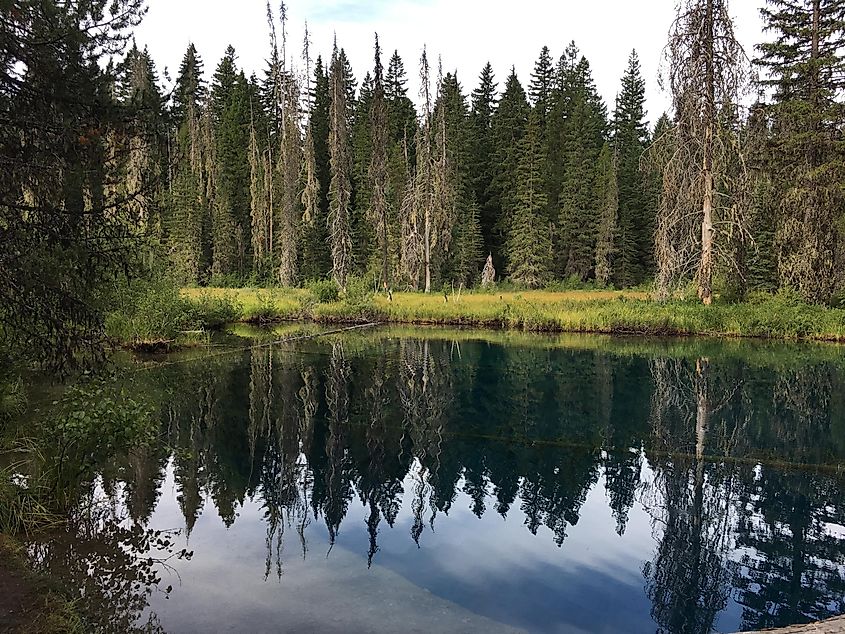 Timothy Lake is man-made but that in no way detracts from how gorgeous it is. This lake is equipt with five separate boat launches all around the shore making water activities a breeze. Many of the launches are accompanied by a spacious campsite that is more than enough for a few stays overnight.   
Horseback riding is also a common activity at Timothy Lake. A handful of ranches operate only a stone's throw away from the lake and offer plenty of guided tours around the area.
3. Wallowa Lake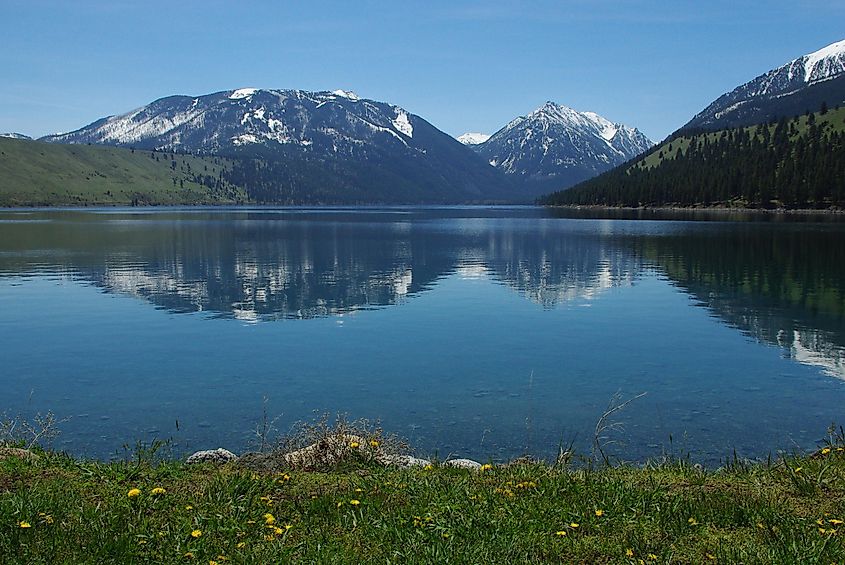 Found in Wallowa State Park, Wallowa Lake is routinely visited by photographers and artists trying to capture the beauty of the surrounding wilderness. Best known for its reflective clear water, when the water is still you can see the mountains glisten in the lake.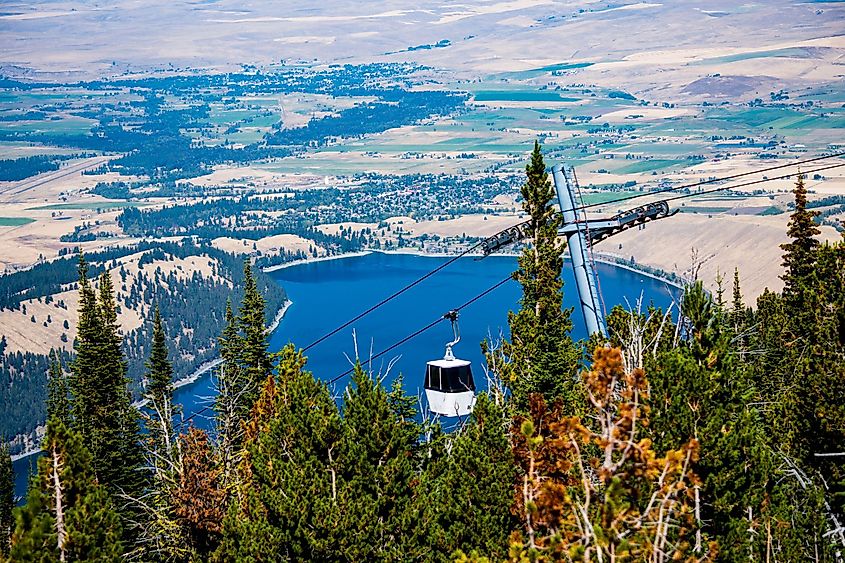 Situated underneath the Wallowa Mountains, this lake is glacier fed. This glacier water makes Wallowa Lake incredibly cold especially outside of the summer. Swimming is not recommended by that does not mean the lake cannot be properly enjoyed. 
Camping and boating are still popular and worthwhile activities despite the cold water. There are a handful of campsites around the lake all with various levels of amenities and accommodations.  
4. Todd Lake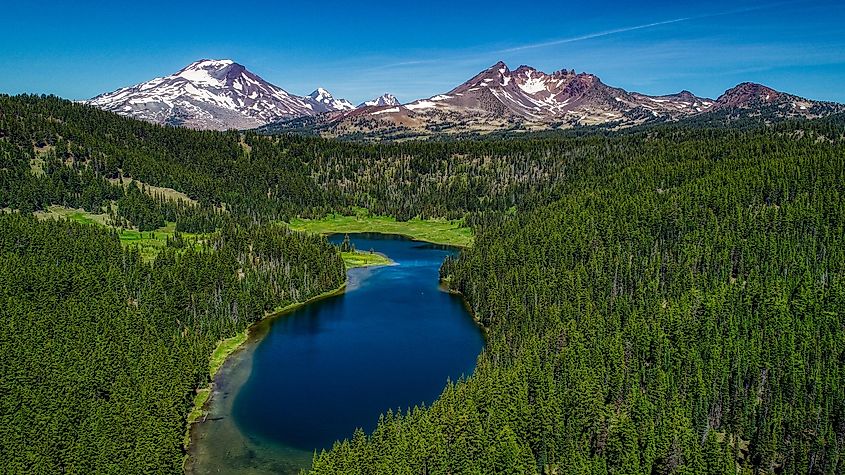 Another high-elevation lake, Todd Lake is a great spot to go hiking and spend a relaxing day with friends and family. Todd Lake can be accessed either by foot or by car using the Cascade Lakes Scenic Byway. However, it should be noted that this roadway is only open during the warmer months of the year. After snowfall hits, the only way up will be to make the climb the old-fashioned way.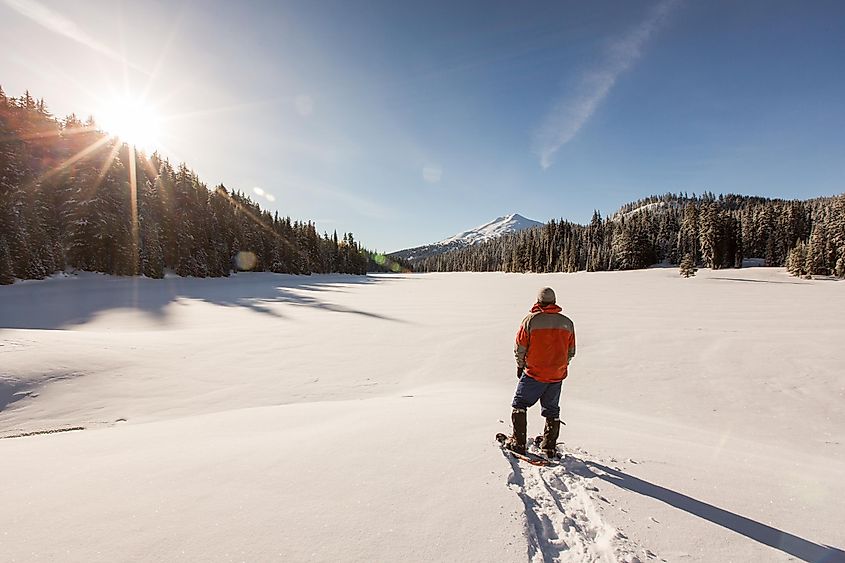 There are only five campsites at Todd Lake. These operate on a first come first serve basis so you will need to get there early if you are looking to spend the night. Once you arrive there are plenty of things to do. Hiking up the nearby mountains or going for a quiet kayak ride across the lake are all possibilities. 
5. Sparks Lake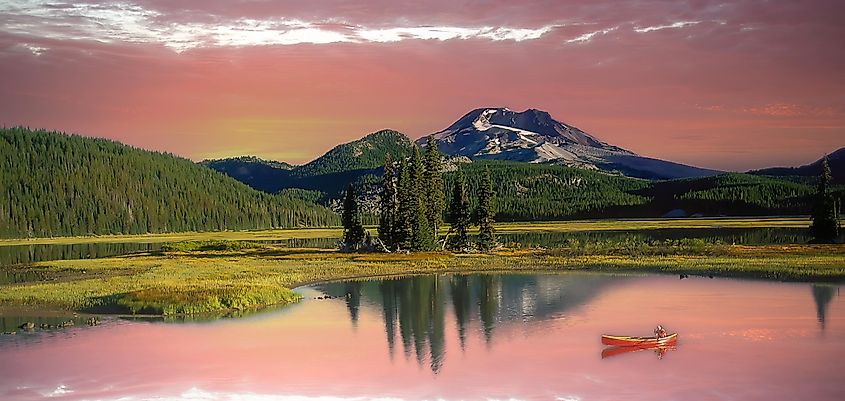 Located in the middle of two mountain ranges, Sparks Lake sits along a flat valley of grassland dotted with a few clusters of pine trees and other vegetation. Approximately 30 miles west of Bend, Sparks Lake is relatively easy to reach as it rests along the Cascade Lakes Scenic Byway as well.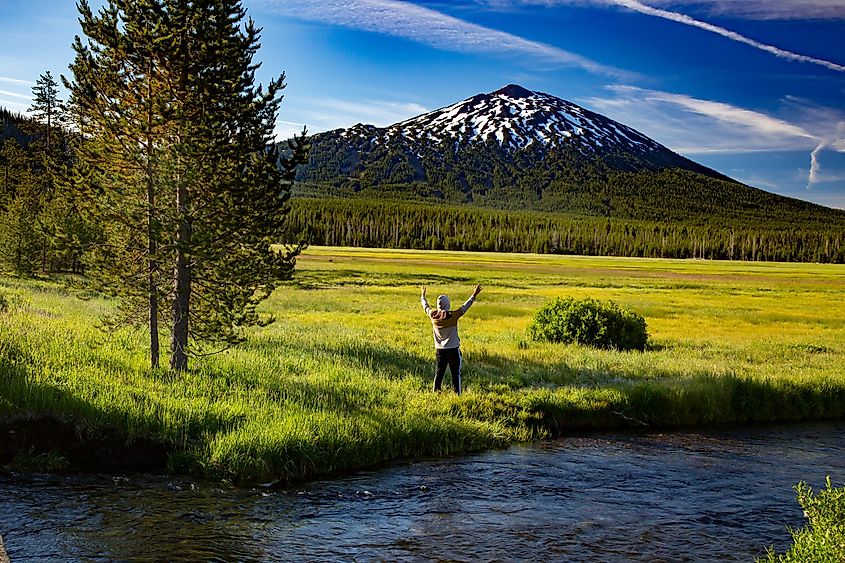 The lake is definitely not a place for loud parties or rowdy get-togethers but rather a tranquil wilderness getaway. Boats are allowed on the lake but are only allowed to 10 mph or below. The only form of fishing that is not prohibited is fly fishing. 
As stringent as some of these rules might seem, these guidelines are kept in place to make sure Sparks Lake remains one of the most undisturbed pieces of nature in the state. The environment around this lake sometimes looks as though it has never been touched by another human. 
6. Waldo Lake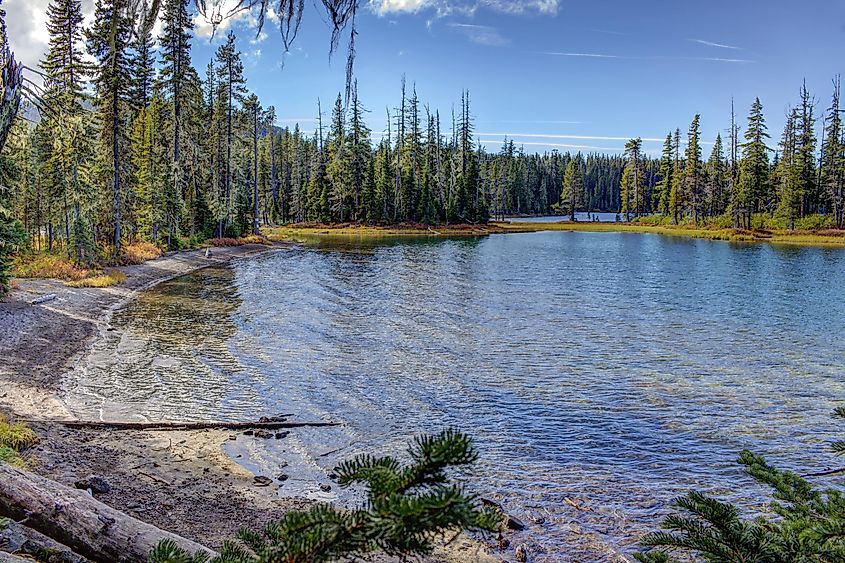 Deep inside the Willamette Nation Park is Waldo Lake. This hidden treasure is one of the deepest lakes in all of Oregon only beaten out by the mighty Crater Lake. Thanks to its relative isolation this body of water is famous for its clarity. It is said that on a clear day, a person can see as deep as 120 feet into the lake. 
Like Sparks Lake, the park authorities enforce a limited ban on certain watercraft. No gas-powered motors are allowed at the lake and boats which use electric are made to follow a strict speed limit. 
This has led to Waldo Lake becoming a hotspot for kayaks and canoes but it certainly helps add the feeling of pure and untampered nature. The mountain backdrop at Waldo is one of the best in Oregon. 
Summary
Oregon is one of the most beautiful places in all of the United States and nowhere is that more evident than at its stunning lakes. For those living in the city, it is rare to find such undisturbed nature and wilderness in day-to-day life. Each of these locations is the perfect place to get a grasp and true appreciation of what lies outside of city limits.