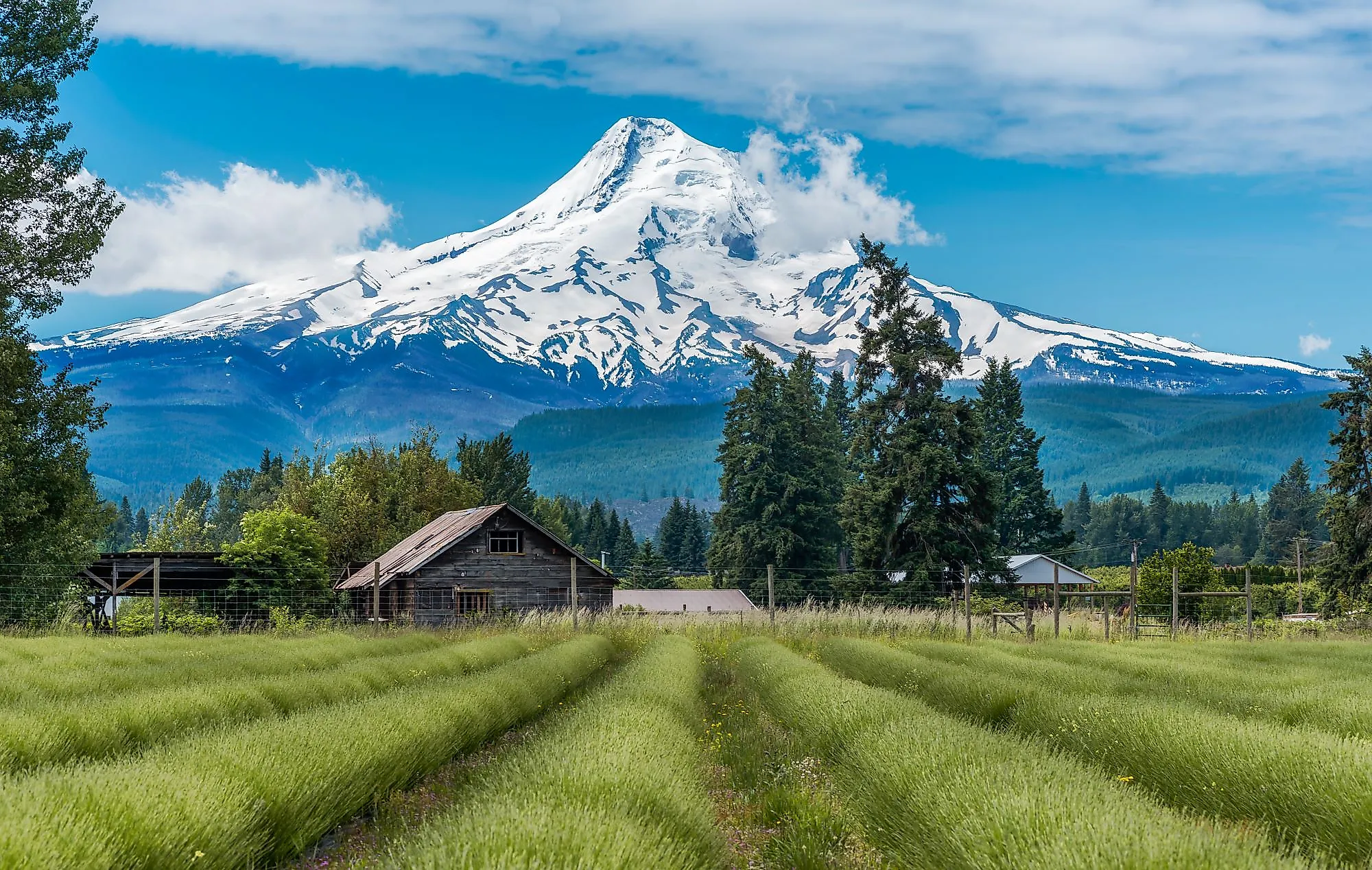 Mount Hood is a "potentially active" stratovolcano that forms a part of the Cascade Volcanic Arc and is situated in the US's Pacific Northwest region. Mount Hood is located on the boundary between Oregon's Clackamas and Hood River Counties, approximately 80 km east-southeast of Portland. Besides being the state's highest mountain, Mount Hood is also the country's 13th-highest peak and one of the loftiest mountains. The mountain has a secondary name of Wy'east, whose origin is currently unknown. Lt. William Broughton gave the mountain's current name in honor of Samuel Hood, a British Admiral, on October 29, 1792.
Geography Of Mount Hood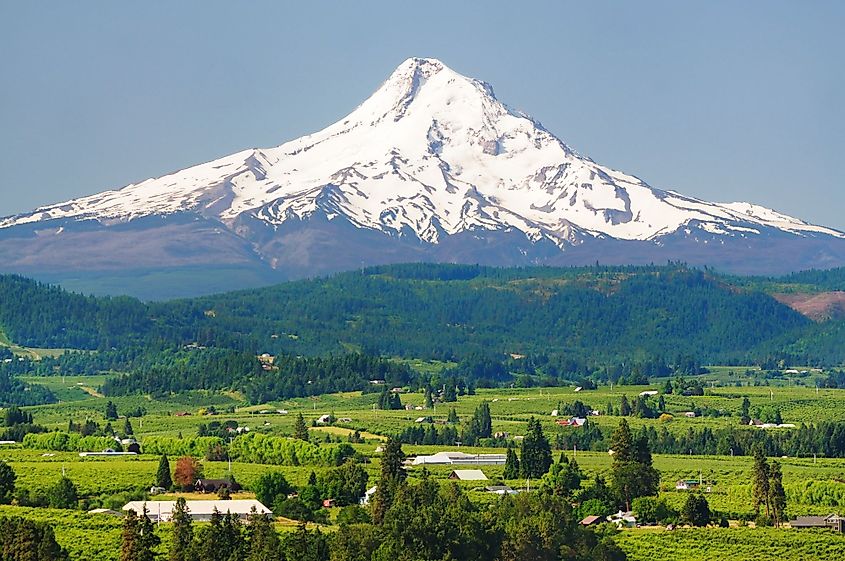 Mount Hood has an elevation of 3,429 m and a prominence of 2,349 m, making it the Cascade Range's 4th highest and highest point in Oregon. Several andesitic lava domes are found in the mountain's glacially eroded summit area. It is believed that during the past 15,000 years, the eroded volcano has witnessed at least four significant eruptive periods. The last eruptive period occurred in the 1800s and produced dacitic lava domes and pyroclastic flows.
Mount Hood features about 12 named glaciers and permanent snowfields that cover an area of 3,331 acres and holds a volume of 0.348 cubic kilometers. Located partially within the Timberline Lodge ski area, the Palmer Glacier is the most visited among Mount Hood's glaciers. Placed on the northeastern slopes of Mount Hood, the Eliot Glacier is the biggest glacier having a volume of 0.09 cubic kilometers. 
Ecology Of Mount Hood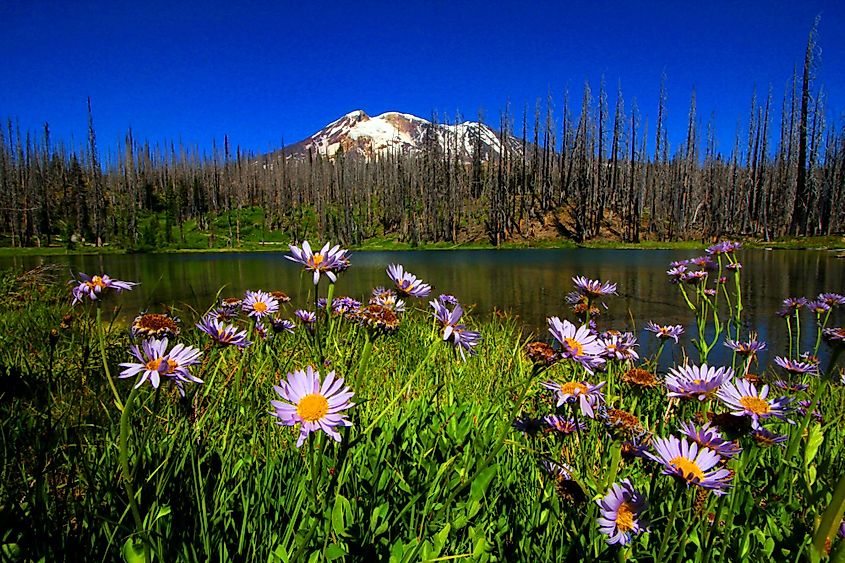 Mount Hood is placed within the Mount Hood National Forest, which consists of forested mountains, lakes, small streams, and is spread over more than 1,067,043 acres. Attracting over 4 million visitors yearly, Mount Hood National Forest contains about 170 developed recreation sites and 8 officially designated wilderness areas. The mountain divides the national forest into two sections, one of which is dominated by Douglas-Fir trees and the other by Ponderosa Pine Trees. Mount Hood and the surrounding area is the habitat of many faunal species such as coyotes, cougar, owls, and elk, besides several amphibians like American Toad and the Spotted Salamander. In addition to this, the Mount Hood Forest also contains over 1,600 km of trails. 
History Of Mount Hood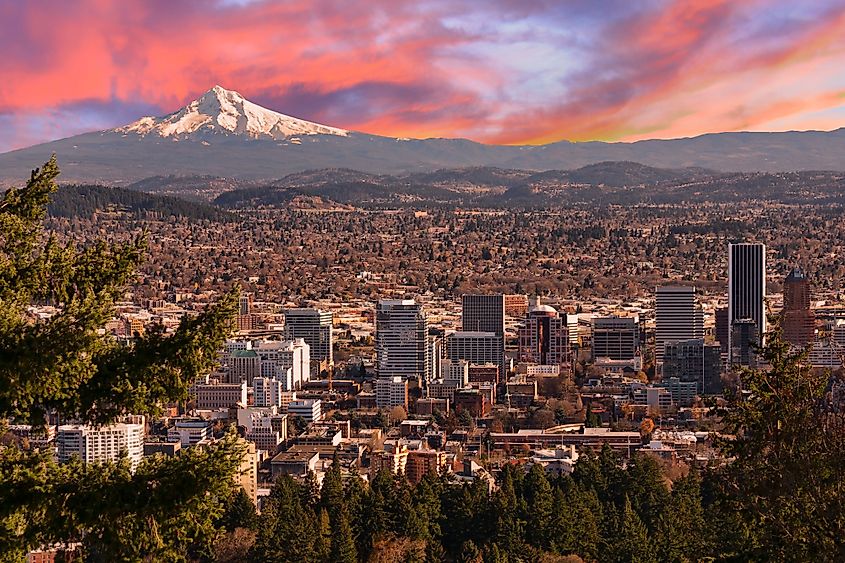 The Warm Spring and Wasco Native American Nations were the earliest known inhabitants of the area around Mount Hood. Some of  the first non-natives to lay eyes on the mountain were Meriwether Lewis, William Clark and York, Clark's slave, during their 1805 westward expedition. Mount Hood was first ascended in 1857 by Henry Pittock and his crew. Mount Hood last erupted in the fall of 1865, with the effects lasting until January 1866. The Warm Springs Indian Reservation was founded in 1938, and is home to much of the area's native population today. The reservation is currently governed by the Confederated Tribes of Warm Springs.
Tourism In Mount Hood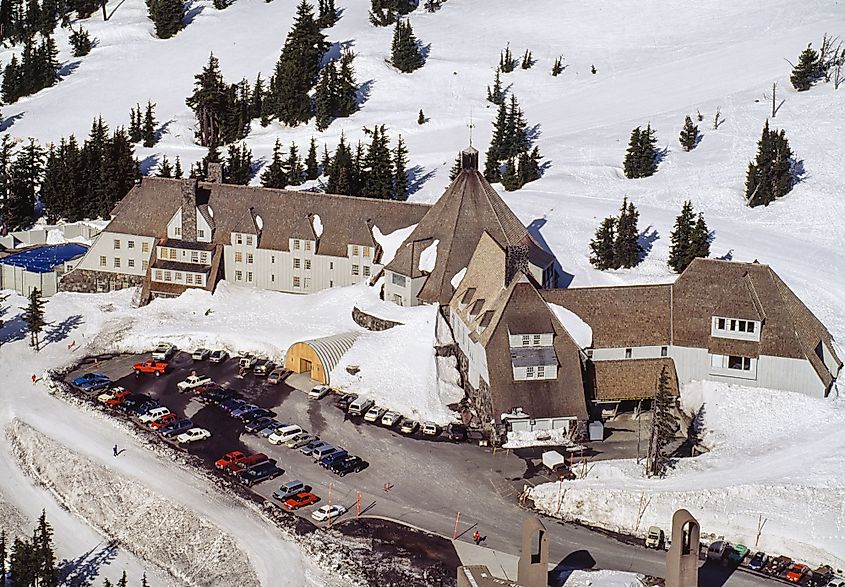 The scenic beauty of Mount Hood and its surrounding area has made it one of the country's top touristic destinations. There are six ski areas in Mount Hood including Timberline, Ski Bowl, Snow Bunny, Mount Hood Meadows, Copper Spur and Summit. These ski areas cover a total area of about 19 sq.km of skiable terrain. The Timberline ski area offers North America's only year-round lift-served skiing. Placed on Mount Hood' s southern flank just at the base of the Palmer Glacier is the historic Timberline Lodge at an elevation of 1,829 m. Many recreational activities like skiing, snowshoeing, biking, snowboarding, hiking, and climbing are offered here.