Camping is a popular activity for individuals and families who enjoy spending time outdoors. There is nothing quite like sitting around a crackling fire roasting wienies and marshmallows with the stars to keep you company. But depending on the chosen campsite, it might not be without peril. From reckless thrill seekers to natural predators and everything in between, there are many reasons why certain camping destinations pose a threat. The following list details ten such places across the United States.
10. Bright Angel Trail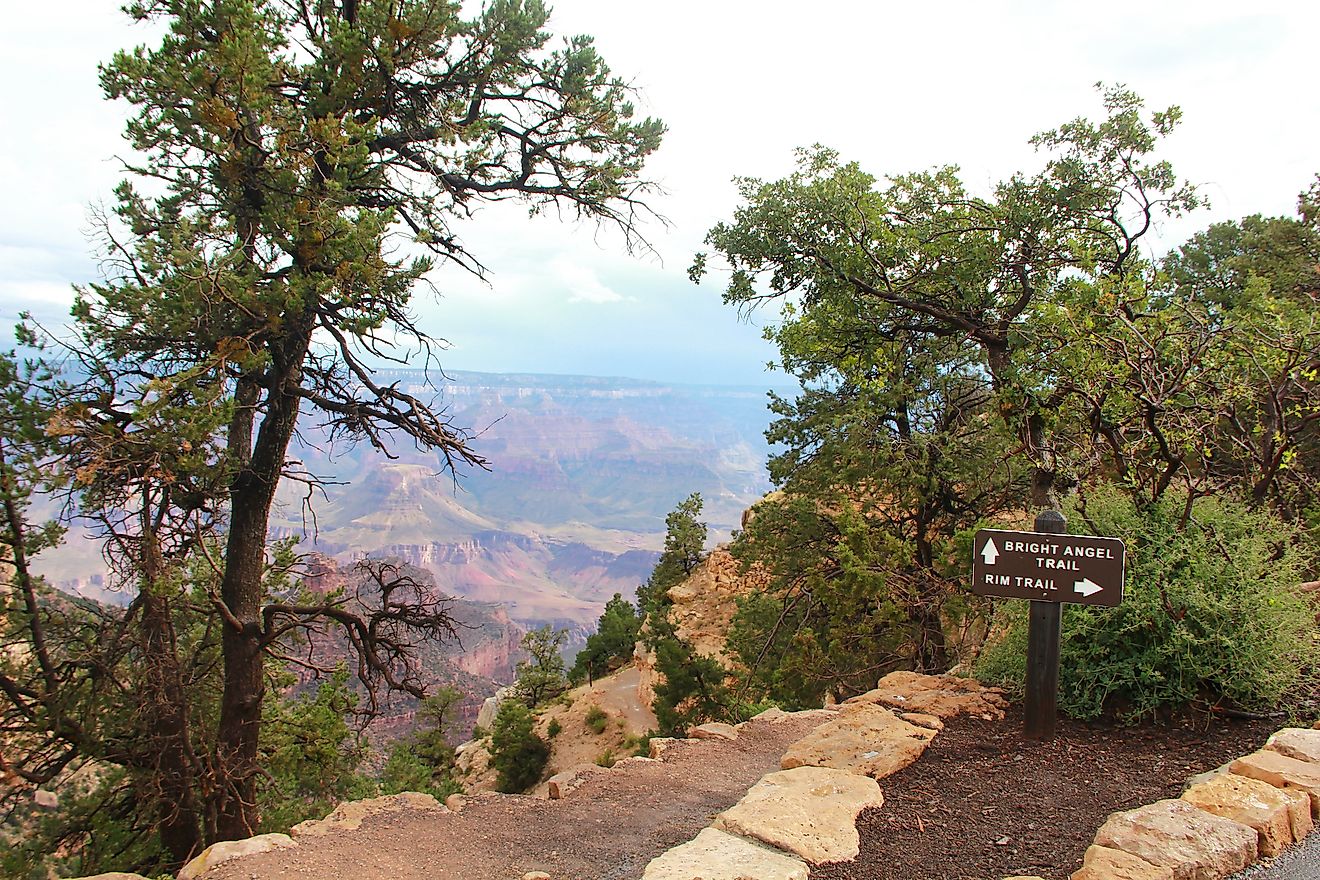 The Grand Canyon is one of America's greatest geological wonders and a popular destination spot for campers. For the more intense guest, Bright Angel Trail offers the steepest route to the bottom of the canyon, an exhausting 4,380 feet descent. Nicknamed "The Devil's Corkscrew," it has posed a real threat to hikers for years. In fact, a series of deaths in 1997 prompted the park to install water, phone, and ranger stations along the route. Even so, when the temperature rises above 110 degrees Fahrenheit, many campers still suffer from dehydration or even heart attacks. An inside joke among the rangers mark it as a trail designed only for fools because of the 200 heat-related rescues every year.
9. Death Valley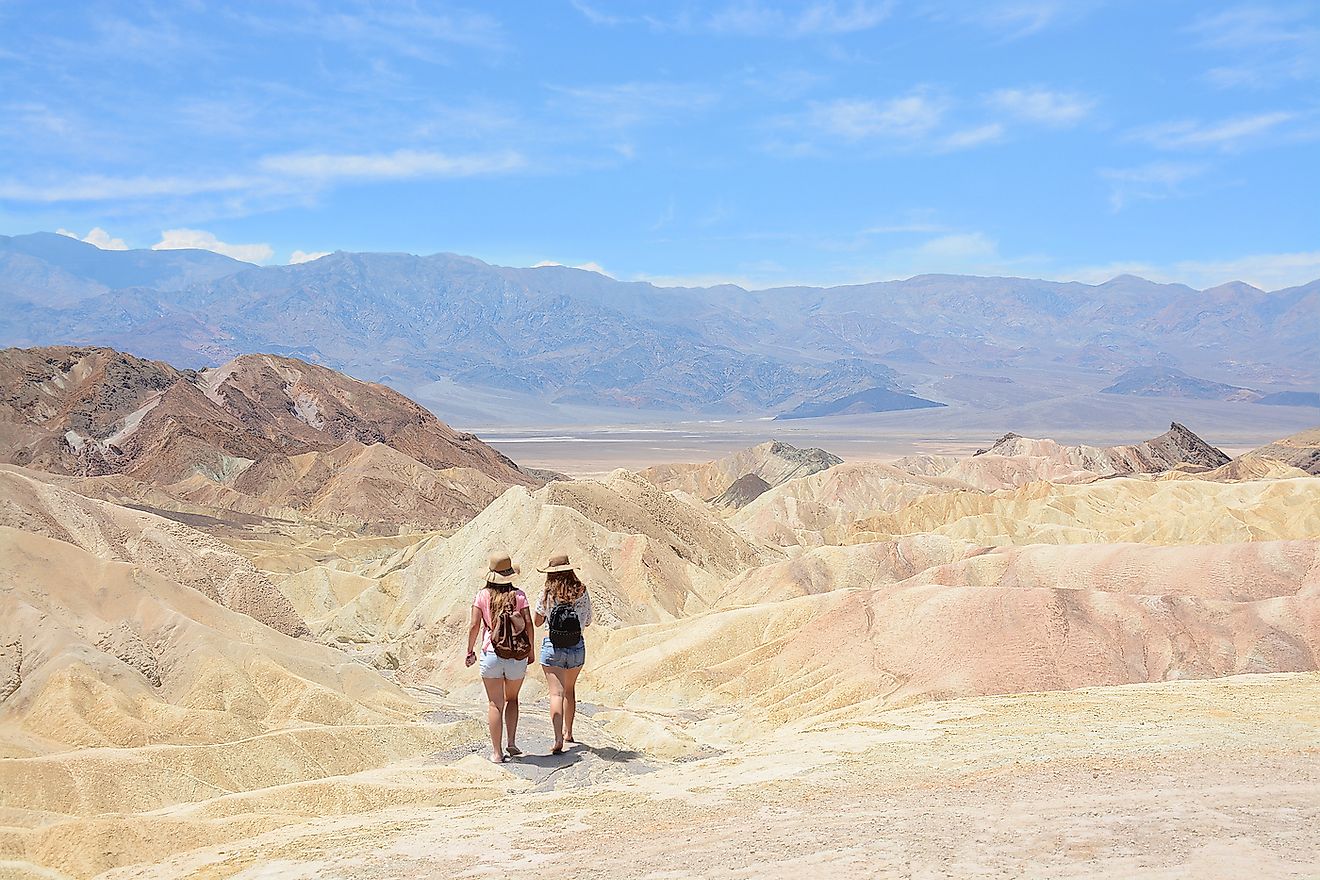 Death Valley extends more than 140 miles across southern California and Nevada. A part of the Mojave Desert, it is a great place for hiking, birdwatching, and stargazing, but it also presents—surprise, surprise!—numerous dangers. In addition to deadly critters like rattlesnakes, scorpions, and black widow spiders, one of the biggest threats is the heat. During the summer, it can exceed 130 degrees Fahrenheit, which for the unprepared camper, can lead to dehydration or even death. Park rangers also warn about relying too much on your vehicle's GPS. Too many people have gotten lost in the middle of nowhere, such as the Germany family who went missing in 1996, only to have their bones recovered thirteen years later.
8. Denali National Park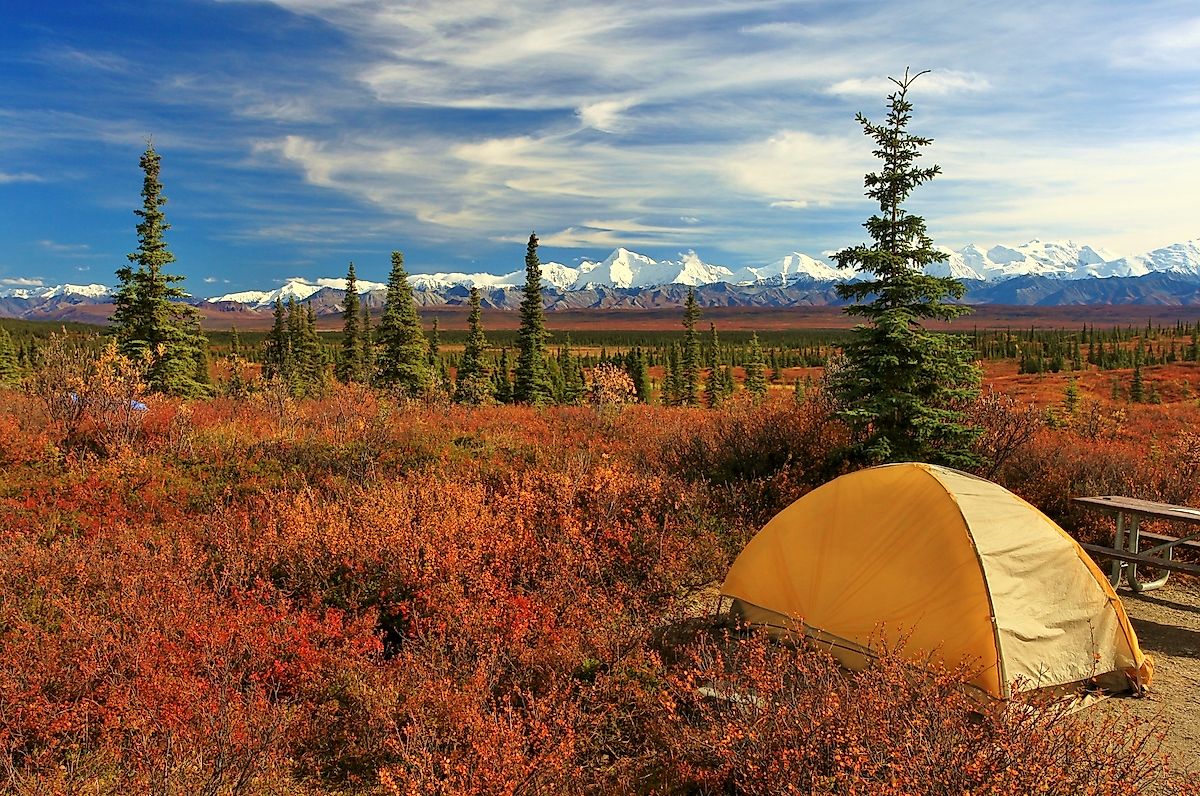 Denali National Park offers campers the opportunity to stay and sleep in the great Alaskan outdoors. It is a truly breathtaking experience, but alas it is not without its dangers. Rising 20,310 feet above sea level, Denali is the tallest mountain in North America. Many climbers who attempt to summit its peak fall prey to frigid temperatures, blizzards, and avalanches. More than 100 people have died over the years. Far out in the Alaskan wilderness, grizzly bears are also a very real threat to campers who forget to pack up their food at night or wander too close to a mama and her cubs while out on a hike.
7. Glacier National Park
Glacier National Park is located on the border of Montana and the Canadian provinces of Alberta and British Columbia. With a stunning view of greens, blues, and whites, it boasts 734 hiking trails and thirteen different campgrounds. People come from all over to fish, boat, and in the winter, ski. However, guests need to be mindful of the natural dangers, such as rockslides and avalanches, that pose an ever-present threat to hikers, mountain climbers, and passersby. Many inexperienced campers cannot handle the slippery trails, while others are so blinded by their own confidence that they wander too far from the marked paths and fall over 500 feet to their deaths. The park also has a history of grizzly bear attacks, including the infamous Night of the Grizzlies when two women were killed at different campsites on the same night.
6. Glen Canyon National Recreation Area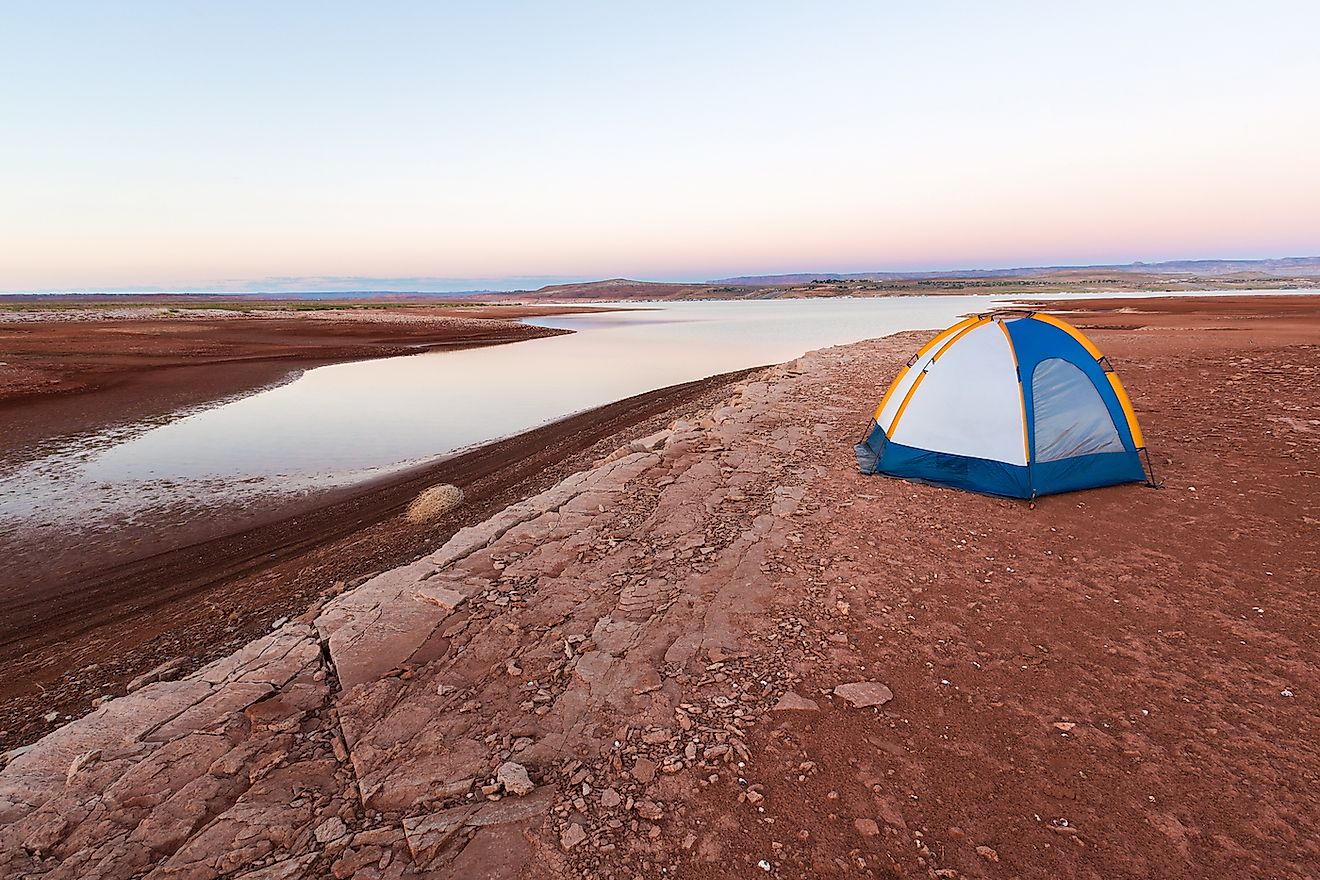 From northern Arizona to southern Utah, Glen Canyon National Recreation Area stretches across 1.25 million acres of land. With massive cliffs overlooking winding rivers and lakes, it is a popular destination for campers interested in water activities like kayaking and fishing. Unfortunately, this makes it a hotspot for swimming and boating accidents, particularly at Lake Powell which saw six deaths in ten days in June 2013. Cliff jumping is also a concern. Guests are prohibited from jumping over fifteen feet, but certain daredevils like to push their luck, jumping from as high as fifty feet and hitting the water at almost forty miles an hour. Such recklessness has led to dozens of deaths over the years.  
5. Great Smoky Mountains National Park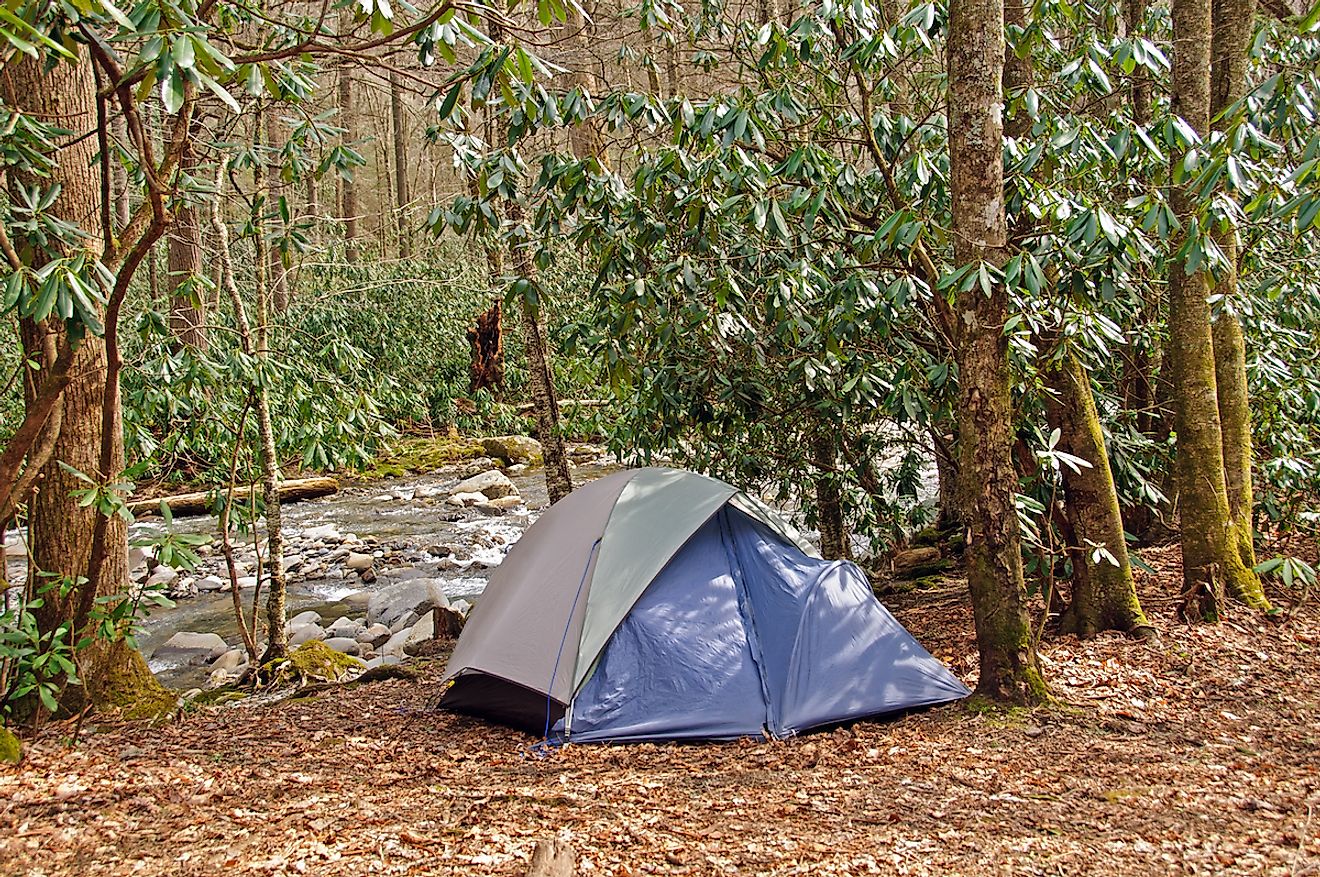 Located in Tennessee and North Carolina, Great Smoky Mountains National Park is the most visited national park in the United States. Its dense forests and mountains make for great camping, hiking, skiing, and horseback riding. For history buffs, it also boasts a large collection of structures and artifacts from the earliest indigenous people. Regardless, the park presents many dangers for motorists who make up the highest death toll every year. Hairpin turns, slippery roads, and poor visibility due to heavy fog are three frequent threats that cause collisions. Other natural dangers include waterfalls, forest fires, and even bee attacks.
4. Lake Mead National Recreation Area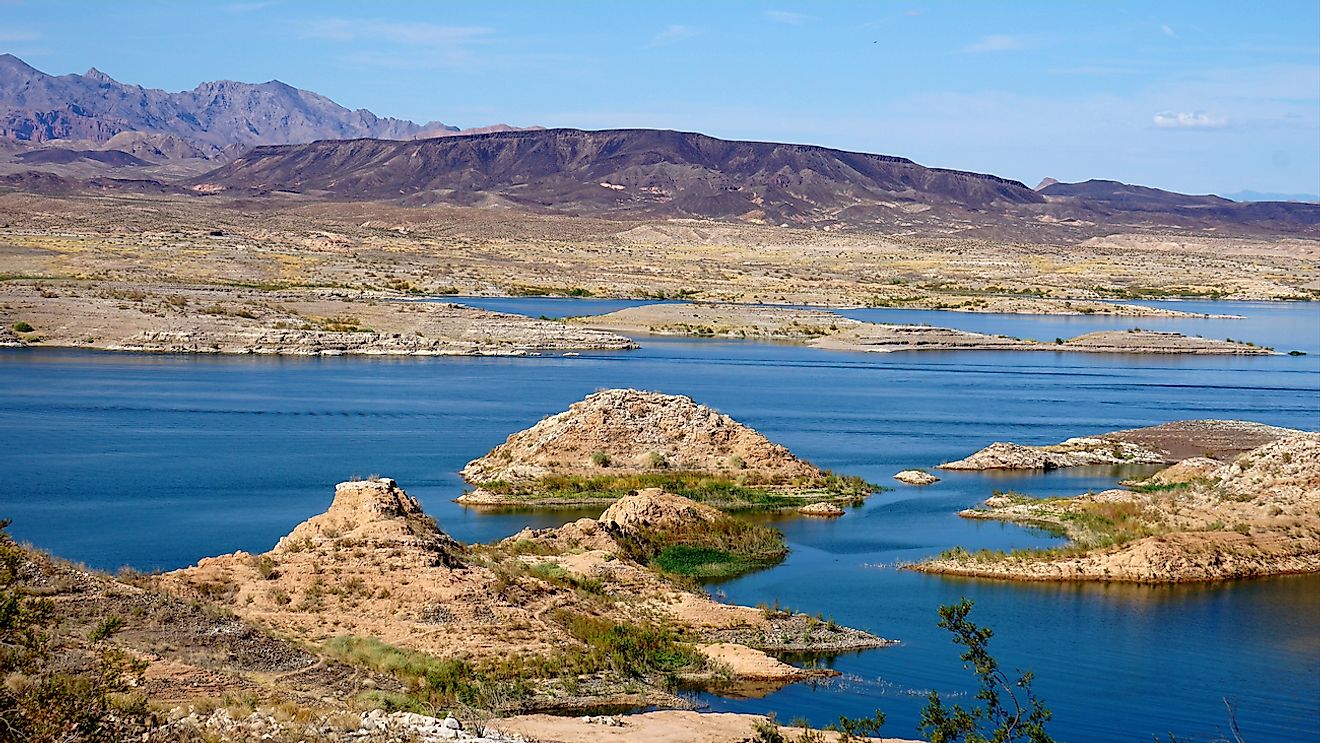 Lake Mead National Recreation Area is located on the border of Nevada and Arizona, 24 miles from the razzle-dazzle of Las Vegas. It is the largest reservoir in the United States, turning this typical brown and orange desert landscape into a sparkling, blue paradise. However, park rangers constantly warn campers about getting lulled into a false sense of serenity. The water is dangerous and has a history of claiming the lives of innocent swimmers and boaters. It is not so much about alcohol, park rangers say, but guests being clueless about the natural power of the reservoir. Back in 1998, one person died on average every week.
3. Mount Rainier National Park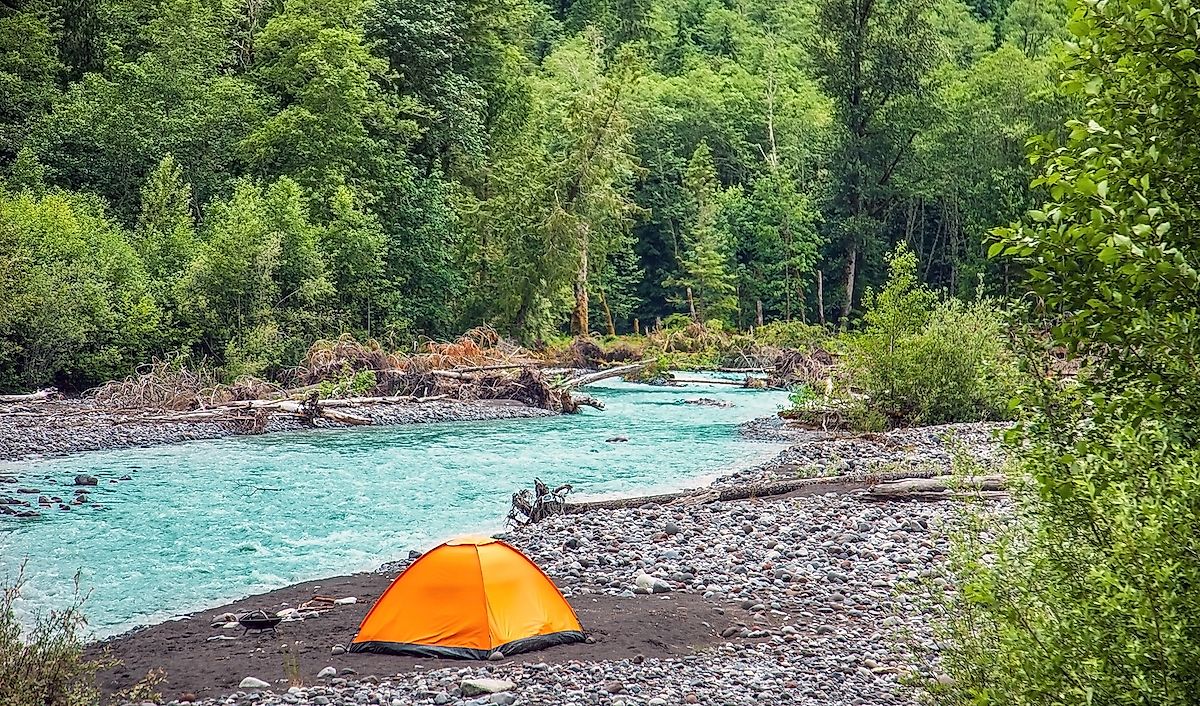 Rising 14,000 feet above sea level, Mount Rainier is the tallest peak in the Cascade Range of the Pacific Northwest. It is a popular destination for campers and mountain climbers, but should not be visited by the inexperienced. Every year, approximately 10,000 people attempt to summit the peak, but only half make it before they are forced to turn back. Many people are not prepared for the biting cold and brutal winds that give way to hypothermia even in the summer months. Rockfalls and avalanches are also a constant threat, with the latter killing eleven people in a single incident in the 1980s. And of course, falling off the mountain is a real possibility. In 2014 alone, six climbers tumbled thousands of feet to their deaths trying to reach the summit.
2. Organ Pipe Cactus National Monument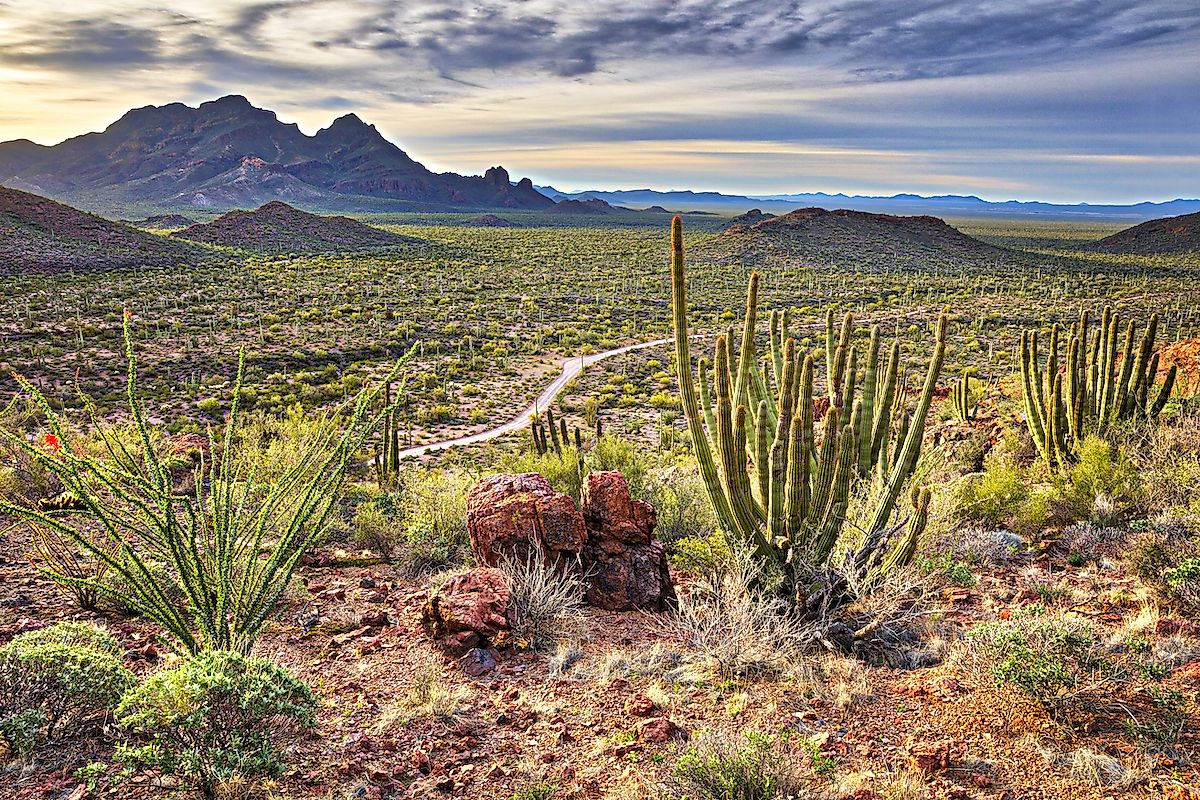 Organ Pipe Cactus National Monument is aptly named for the cactuses that dot this large stretch of Arizonian desert. In the 1970s, it was declared an International Biosphere Reserve by the United Nations, so it is frequently used for research on desert ecosystems and climate change. Campers are welcome to stay, but be on the lookout for America's only wild jaguar population that calls the area home. Because of its remoteness and proximity to the border, it is also a place where drug smugglers and human traffickers flee to or from Mexico. Between 2003 and 2014, seventy percent of the park was closed to campers due to all the unlawful goings-on.  
1. The Wave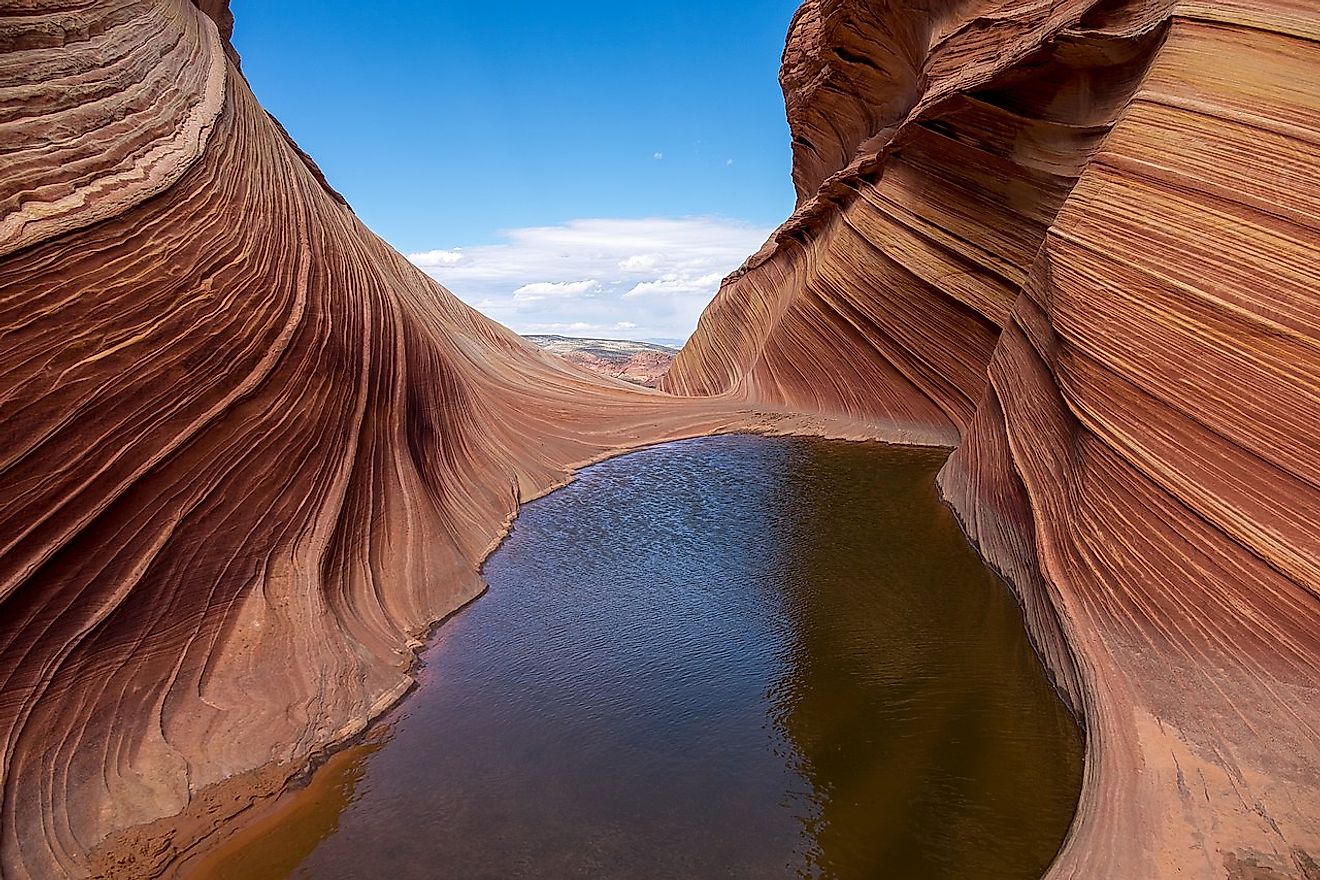 Located along the northern Arizona border, the Wave is a bright orange, striped sandstone formation like something out of an M.C. Escher drawing. It is a jaw-dropping landscape nicknamed "The Devil's Playground" for good reason. Only twenty visitors are allowed per day. Staying at nearby campsites, they are given maps and directions, and then set out without a guide. Because of unmarked trails, the dizzying terrain, spotty cell service, and temperatures that can go above 100 degrees Fahrenheit, it is important for hikers to know what they are getting themselves into. During a 30-day span in 2013, three people died from extreme heat and cardiac arrests.