Which Country Uses the Least Alternative Energy?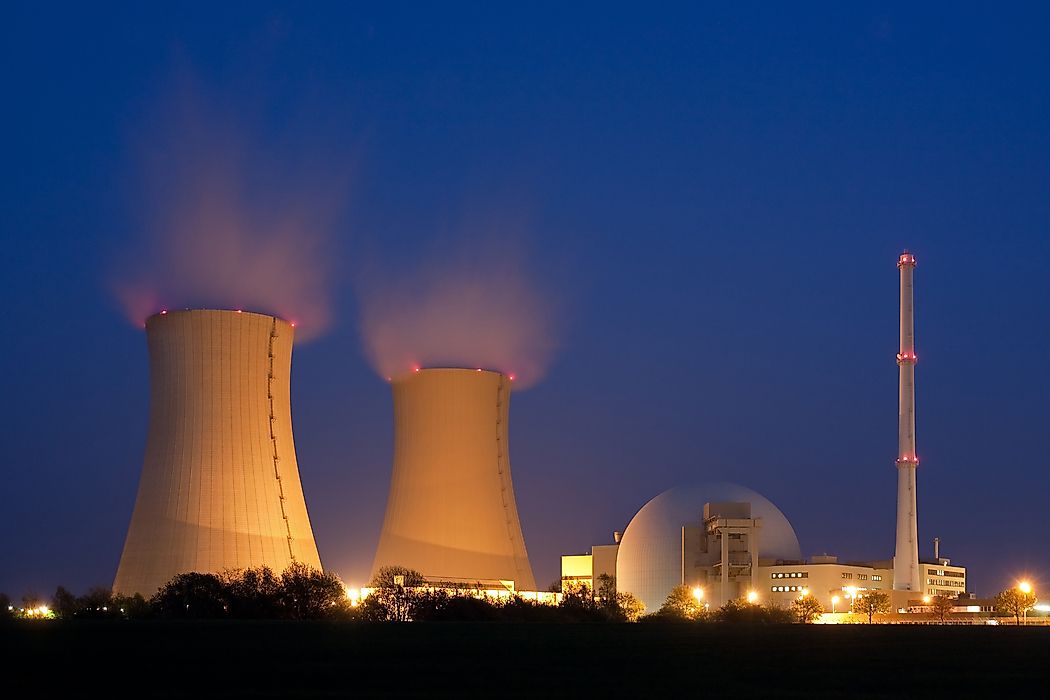 Alternative or 'clean' energy is defined as that energy sourced from means that do not produce carbon dioxide when generated. Besides the most common source, nuclear energy, other types of alternative energies include hydroelectric power, geothermal, wind, tidal, and solar power generation, among many other up-and-coming sources. For reasons ranging from financial savings to environmental protection, many countries are choosing to invest increased levels of resources into the development of alternative sources of energy, while others are seemingly ignoring such potentials altogether.
Lowest Penetrations of Alternative Energy Utilization
Countries like the United Arab Emirates, Benin, Bahrain, Botswana, Kuwait, Libya, Mongolia, Oman, Qatar, Turkmenistan, Trinidad and Tobago, the Republic of Yemen, Saudi Arabia, Hong Kong, Brunei Darussalam, and Singapore are listed by the Data World Bank as countries with virtually 0% of their energy being sourced from alternative and nuclear means.
Shifts in Alternative Energy Policies in Oil-Rich States
In the case of the United Arab Emirates, the country is currently preparing to transition from an energy production system completely dependent on oil and gas power plants to one with a high usage of alternative energy systems, which will be based primarily on nuclear power and solar energy, in order to reduce their carbon dioxide emissions. Bahrain is another country dependent on fossil fuel-sourced electrical energy, but the country is making efforts in renewing energy production and developing new and sustainable forms of energy production in a similar manner to the UAE.
Fossil Fuel Dependence beyond the Arab World
As we can see, many countries with low alternative and nuclear energy utilization are currently going through a development process. A different case, however, is seen in countries showing no incentive to change. Industries across Benin, for instance, are fueled mainly by oil and natural gas, with the production of electrical energy based primarily on fossil fuels as well. Around 80% of its population is dependent on non-sustainable biomass energy, while rural areas there have a low access rate to electricity altogether.
Luxembourg has only 0.60% of its energy sourced by alternative and nuclear power. The country is one of the last countries in the European Union when it comes to alternative and nuclear energy utilization, with a low wind power coverage. To better understand what this means, we should take into account that Luxembourg is able to generate only about 1% of its energy using wind power, while Ireland could use this alternative source of energy to generate over 50% of the energy. In Europe, only Latvia, Finland, Slovakia, Czech Republic, Slovenia and Malta have smaller shares than Luxembourg when it comes to wind power energy.
Nonetheless, Luxembourg has in fact made reforms to its long-term energy policies. The country fully liberalized the natural gas and electricity markets, while it's also actively participating in the development of the Central West European regional electricity system. In addition, the country has prepared a broader action plan of energy efficiency, and made steps toward the improvement of its renewable energy support system to help combat the effects of climate change. It is expected that the future energy policy of this country will be influenced by the European Union's goal of lowering greenhouse effects through reduction of gas emissions and increasing the use of alternative sources of energy. These targets, however, will be hard to meet by the country as the potential of production of renewable energy there is limited.
Other countries designated by the Data World Bank as countries with the lowest alternative and nuclear energy are Belarus and Eritrea, with 0.02% each, followed by Cuba (0.10%), Algeria (0.12%), Bangladesh (0.20%), Togo (0.25%), Malta (0.36%), Haiti (0.34%), Nigeria (0.36%), and Mauritius (0.51%). Within most of these nations, we find developing economies having limitations in developing renewable energy infrastructures.
Lowest Percentages of Alternative Energy By Country
| Rank | Country | Alternative/Nuclear Energy Usage (% of Total) |
| --- | --- | --- |
| 1 | United Arab Emirates | 0.00 % |
| 2 | Benin | 0.00 % |
| 3 | Bahrain | 0.00 % |
| 4 | Botswana | 0.00 % |
| 5 | Kuwait | 0.00 % |
| 6 | Libya | 0.00 % |
| 7 | Mongolia | 0.00 % |
| 8 | Oman | 0.00 % |
| 9 | Qatar | 0.00 % |
| 10 | Turkmenistan | 0.00 % |
| 11 | Trinidad and Tobago | 0.00 % |
| 12 | Yemen | 0.00 % |
| 13 | Saudi Arabia | 0.00 % |
| 14 | Hong Kong | 0.00 % |
| 15 | Brunei Darussalam | 0.00 % |
| 16 | Singapore | 0.00 % |
| 17 | Belarus | 0.02 % |
| 18 | Eritrea | 0.02 % |
| 19 | Cuba | 0.10 % |
| 20 | Algeria | 0.12 % |
| 21 | Bangladesh | 0.20 % |
| 22 | Togo | 0.25 % |
| 23 | Malta | 0.33 % |
| 24 | Haiti | 0.34 % |
| 25 | Nigeria | 0.36 % |