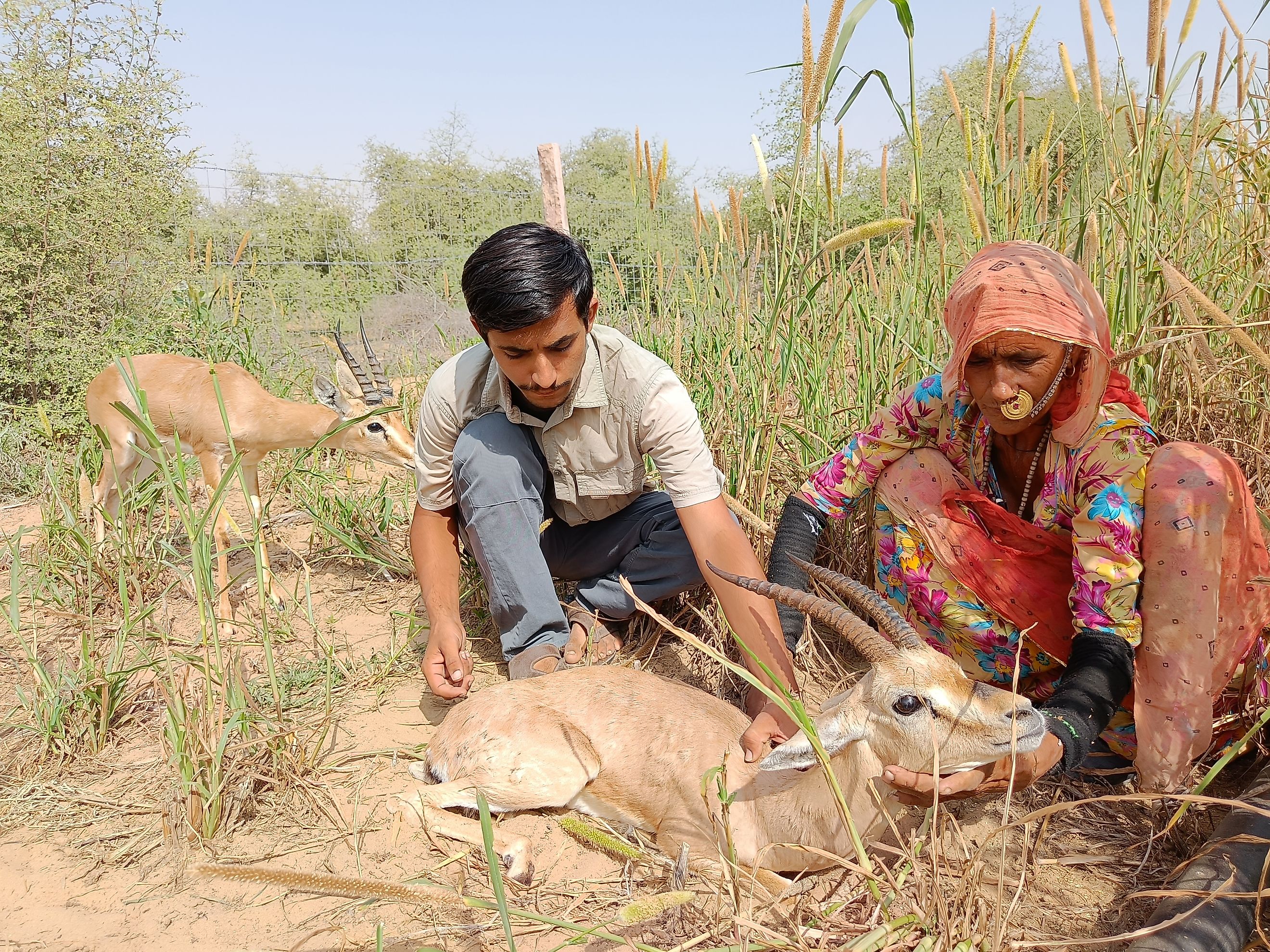 India's Bishnoi Community Has Fearlessly Protected Nature For Over 500 Years
India is a land of surprises. Here, you can expect the unexpected and witness the impossible becoming possible. India is also where you will find the Bishnoi people - men and women ready to die for trees and animals. The Bishnois' dedication to protecting wildlife is unparalleled. Bishnoi women breastfeed orphaned antelope fawns, and men patrol the land to ensure no animal is harmed or hunted. The community believes in - "sir santhe rukh rahe to bhi sasto jaan" meaning "even if our head gets chopped off to save a tree from being cut, it is a small sacrifice for us."
Who Is A Bishnoi?
"Our Bishnoi community was established around 500 years back. Our teacher, Guru Jambhoji, taught us to protect green trees and animals with life. We continue to adhere to his teachings and are not afraid to die to save trees and animals," said Shyam Sundar Bishnoi, a Bishnoi living in Jodhpur, Rajasthan.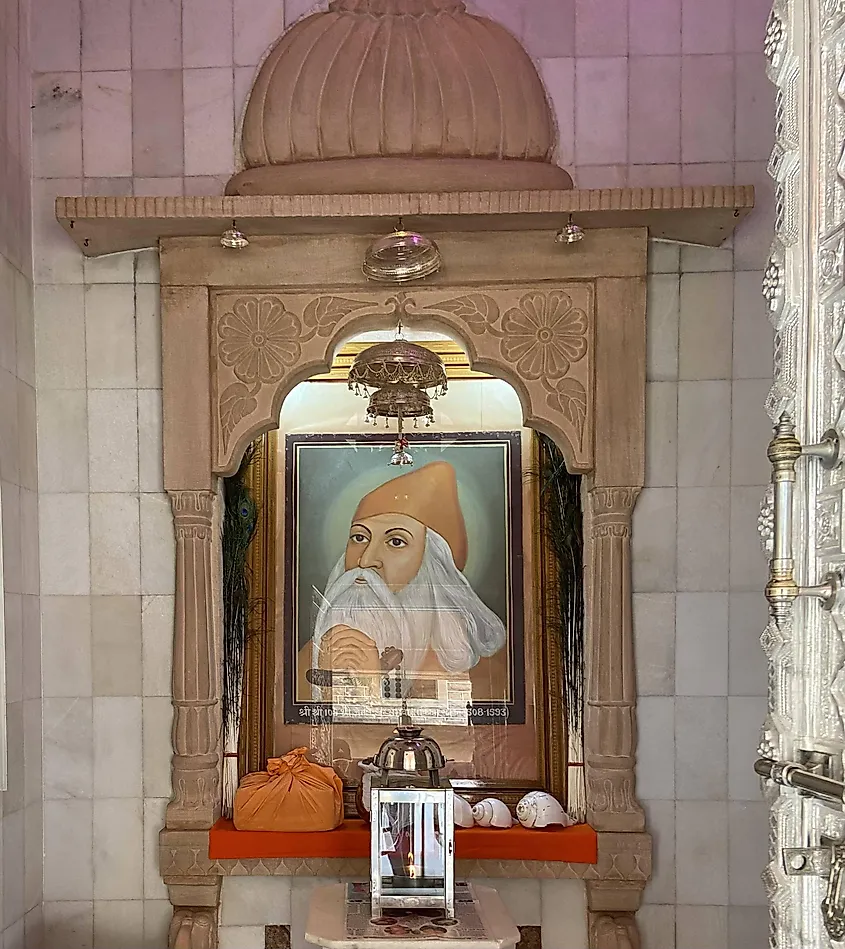 A subsect of Hinduism, the Bishnoi community of India, numbering around 1 to 1.5 million, remains dispersed across several states in northern and central India. They trace their origin to the Nagaur District of Rajasthan, where the founder of Bishnoism, Guru Jambheshwarji, taught 29 rules to his followers that formed the base of Bishnoism. The name Bishnoi comes from 'bis' (20) and 'noi' (9) or 29.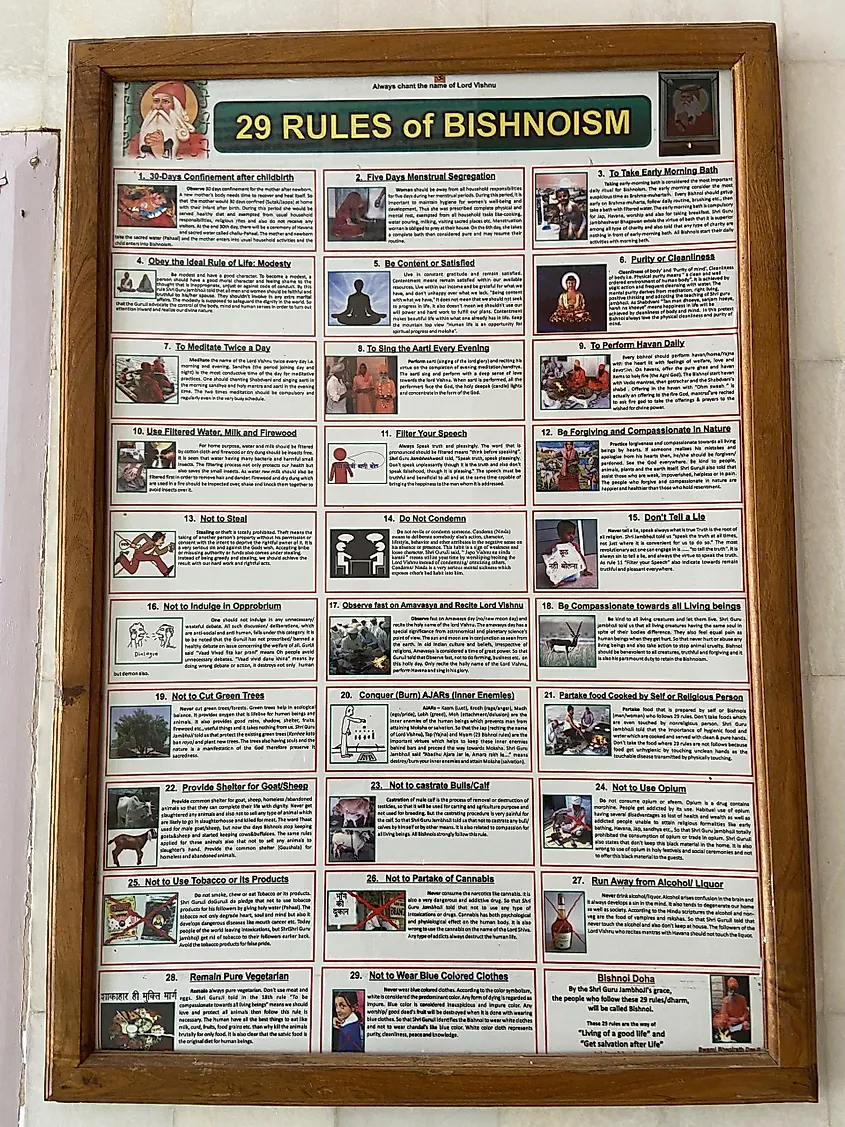 "Anyone adhering to these 29 rules is a Bishnoi. Our Guru taught us that you do not become great by just being born in a reputed family. You become great through your actions. Someone born into a Bishnoi family does not qualify to be Bishnoi if he/she does not follow the 29 principles. Similarly, suppose you are not born into such a family, but show love to plants and animals and lead a pious life, you qualify to be a Bishnoi," said Swami Vishudhananda Ji, head priest at a Bishnoi temple in Rajasthan's Jajiwal village. 
Stories Of Love, Valor, And Sacrifice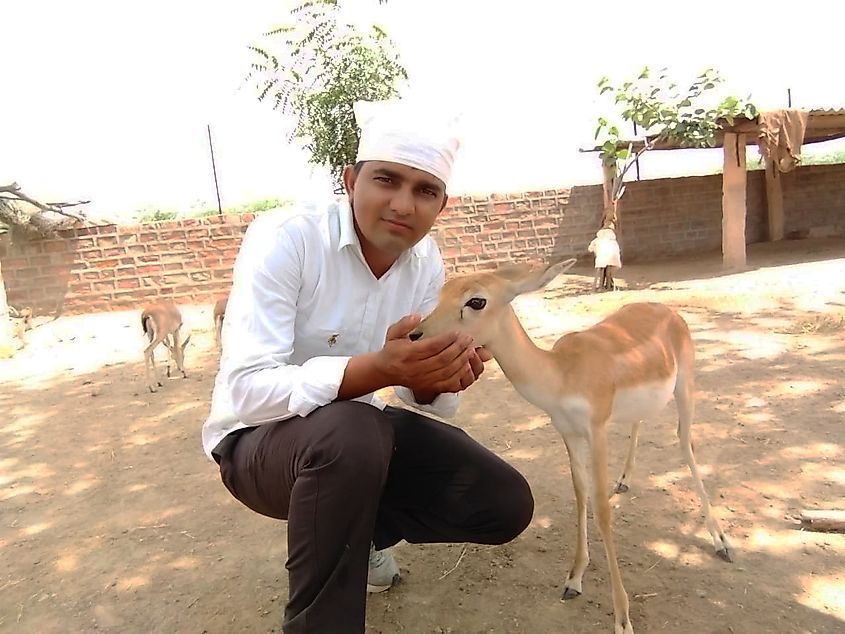 Over five centuries-long, the history of India's Bishnois is replete with stories exhibiting their commitment to Guru Jambhoji's 29 principles. 
Perhaps the most famous among them is the "Khejarli Sacrifice." In 1730, the King of Jodhpur sent his men to cut trees to build an impressive fort. They knew Bishnoi villages were ideal for finding trees in the otherwise arid landscape. Hence, they arrived at a Bishnoi village called Khejarli with many green khejri trees.
As the men picked up the axe, a Bishnoi lady named Amrita Devi Bishnoi rushed out of her home to stop the men from cutting the trees. Despite her pleas, the men did not stop. Helpless, she hugged a tree she loved. The king's men showed no mercy and chopped down the tree along with her head. Soon, her three daughters and other Bishnoi villagers followed her suit, but all lost their lives. 363 Bishnoi men, women, and children sacrificed their lives to protect their beloved khejri trees on that fateful day. When the king came to know of this sacrifice, he was moved to tears and sent out a notice that no trees in Bishnoi village would ever be harmed from that day on.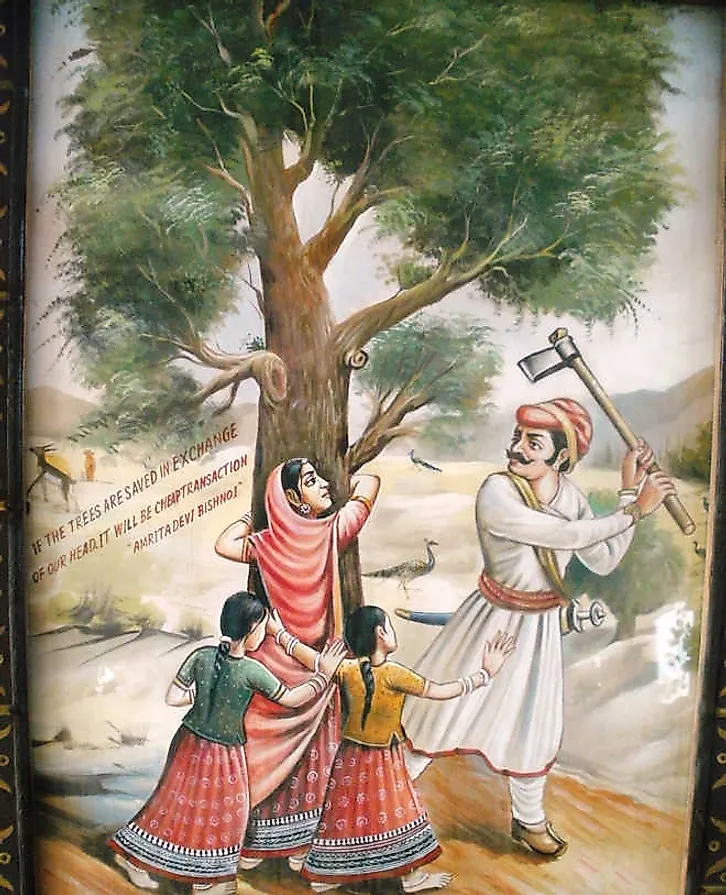 "Even today, every Bishnoi is concerned about the environment. We believe that if the environment is protected, our villages will improve, if villages do well, cities will too, and so will the country and the world. Just protect every living thing —- that is our main aim of living," said Manohar Lal Bishnoi of Dantiwada village in Rajasthan.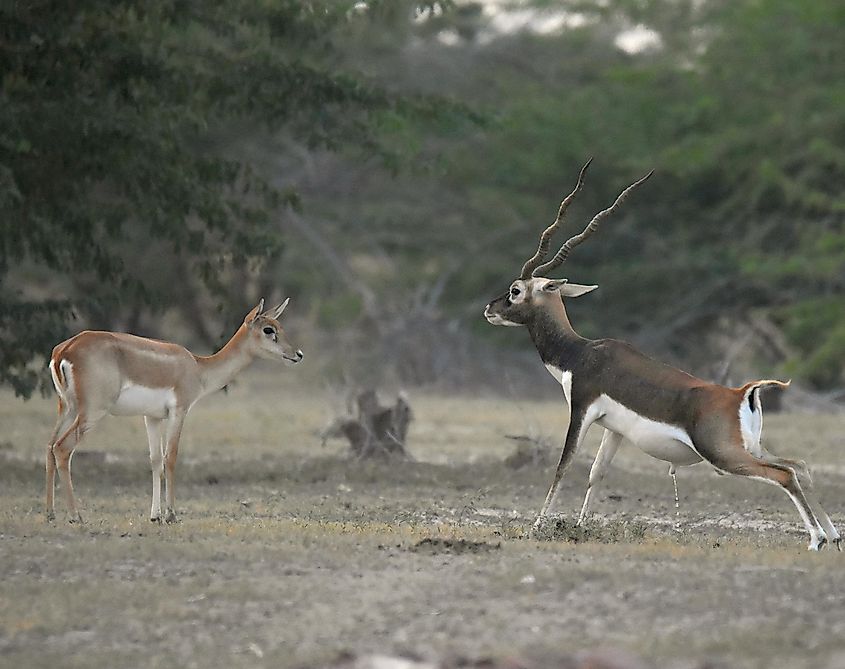 "That is why hunters are more afraid of the Bishnoi people than the police. They know that if they get caught by police for killing an animal, they will get light punishment and be released, but Bishnois will not allow them to escape so easily. It does not matter how much money power these culprits have or how influential they are. We will ensure that we deliver justice to the innocent animal who was murdered," he continued.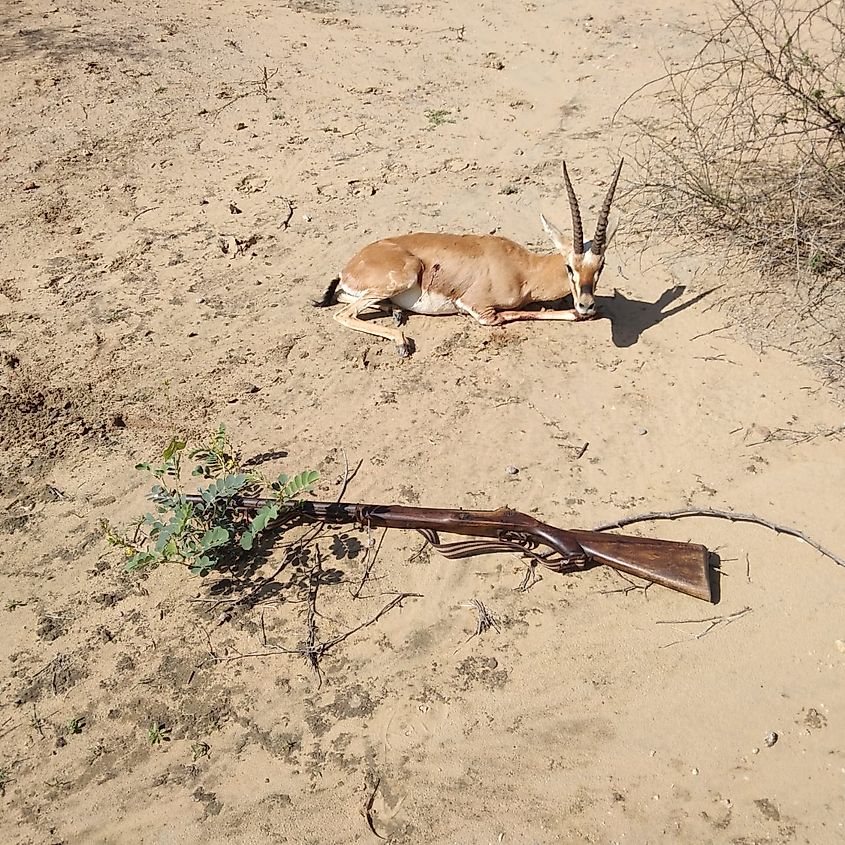 The intense love of the Bishnois for animals is also evident in how Bishnoi women treat young animals like their own children. There are even stories of them breastfeeding young orphaned antelope fawns. Kiran Bishnoi, of Rajasthan's Bawarla Village, shares her story with WorldAtlas.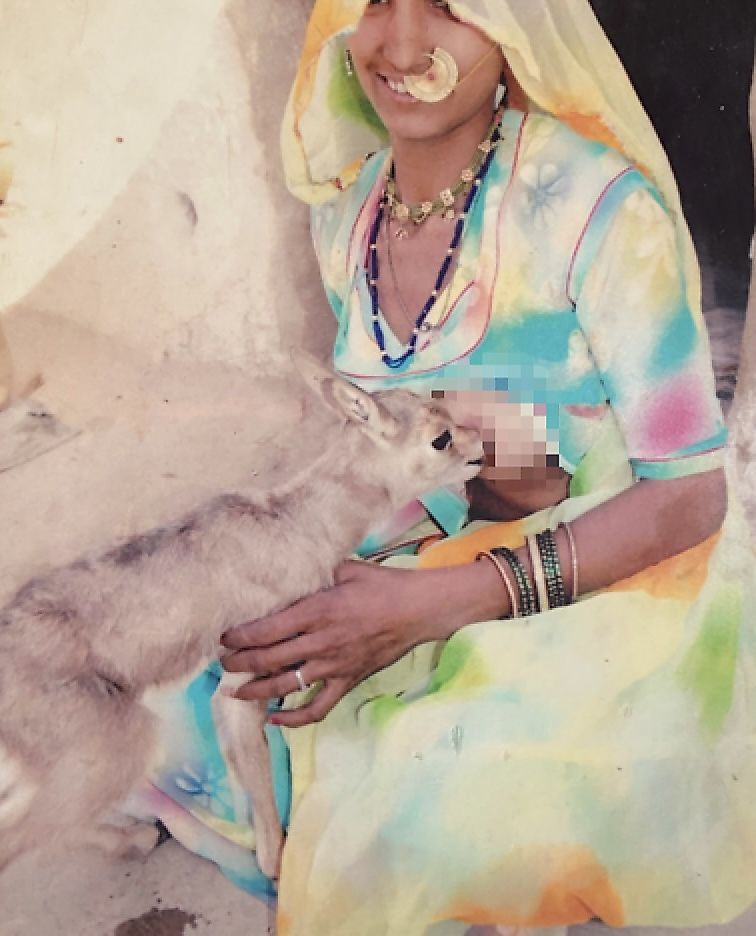 "One day, I went to the field for farm work when I encountered a group of feral dogs chasing a pregnant female deer. In the stressful situation, the deer gave birth, and the baby fell to the ground. So, while the female deer escaped, the baby was encircled by the dogs, and they were about to attack it when I intervened. I managed to rescue the baby and brought her home. I decided to bring her up myself. My entire family immediately got engaged in caring for the fawn. We tried to feed her cow and goat milk, but she was so tiny that she could not drink anything. So, I had a daughter of around ten months and was breastfeeding her. My husband suggested I start breastfeeding the fawn as well. And it really worked," Kiran said with a bright smile on her face.
The family successfully managed to save the life of the fawn and released her later at a rescue center for wildlife at a Bishnoi temple. Such centers are common in and around Bishnoi villages, where these people feed and care for animals in need.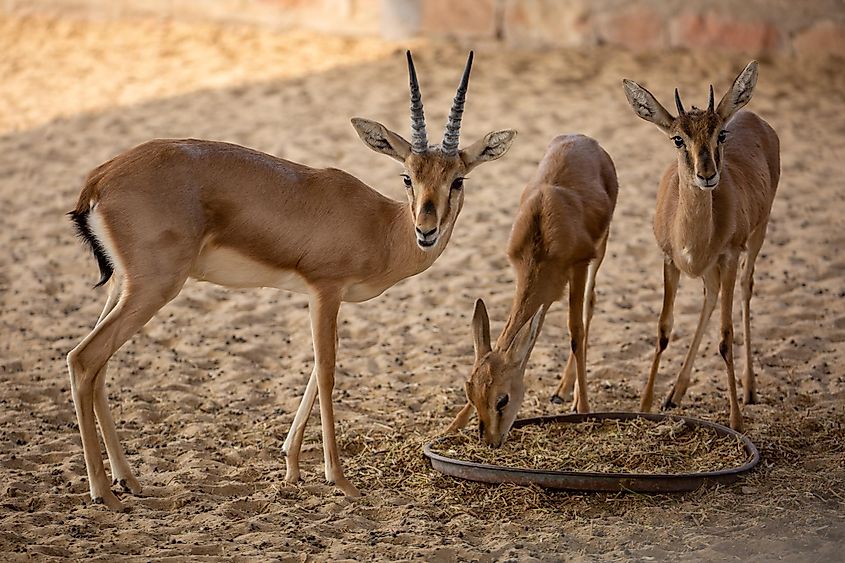 "Money cannot lure us. We do not live to earn money but to save the lives of those in need," said Shyam Sundar Bishnoi as he narrated the story of his great-grandfather and his attachment towards trees.
"Around 80 years back, my great grandfather witnessed a tree being cut in a village. Upon asking, the man cutting the tree said that he needed money to feed his family by selling wood. Without a second thought, my great-grandfather, despite being not very well-to-do himself, pulled out his gold ring and offered it to the man and requested him to spare the tree. Even today, the tree stands tall in the village," said Shyam Sundar Bishnoi with pride reflecting in his eyes.
Saving Nature For The Future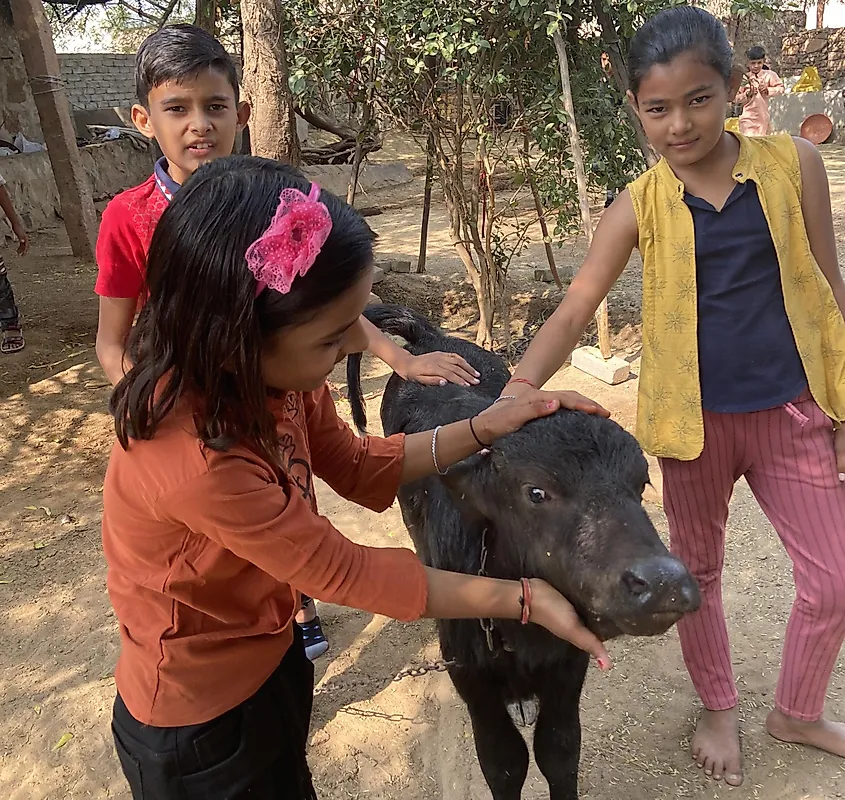 The Bishnois of today continue to strictly adhere to the rules of Bishnoism and teach their children the same. They are pure vegetarians who prefer cooking at home using local produce. The animals in their home or those rescued by them are offered the same treatment as humans, including a respectful funeral ceremony.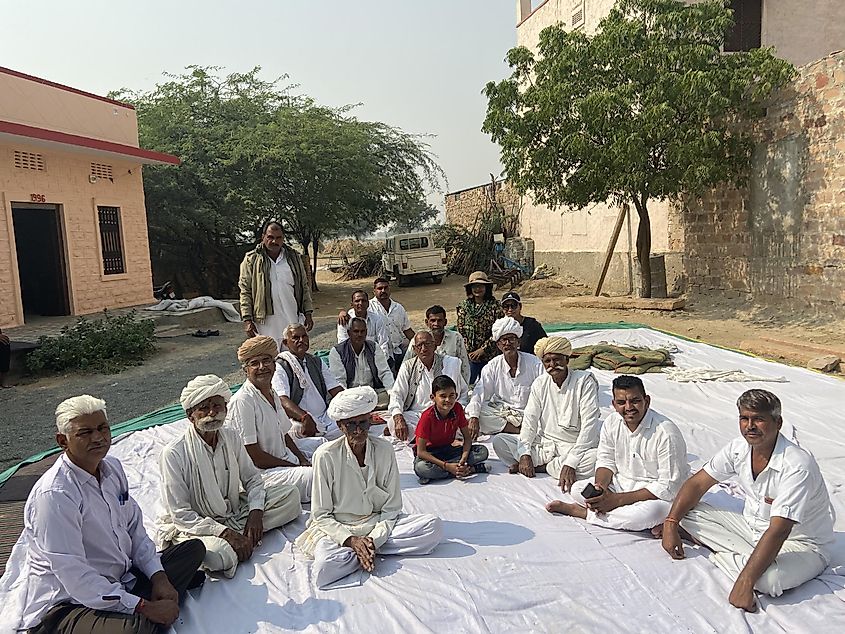 "We work in different jobs in villages and cities. We adapt to the needs of the job but always adhere to the teachings of our Guru. We unite to protest whenever any atrocity is meted out to an animal or the environment is harmed," said Prashant Bishnoi.
Wherever Bishnois exist, they ensure that they make the lives of their fellow beings a little easier. They plant trees, arrange for water supply for animals, save wildlife from poachers, feed migratory birds, rescue and rehabilitate wildlife, run clinics for injured and sick animals, and more. Some also work for the local forest departments to safeguard the biodiversity of protected areas.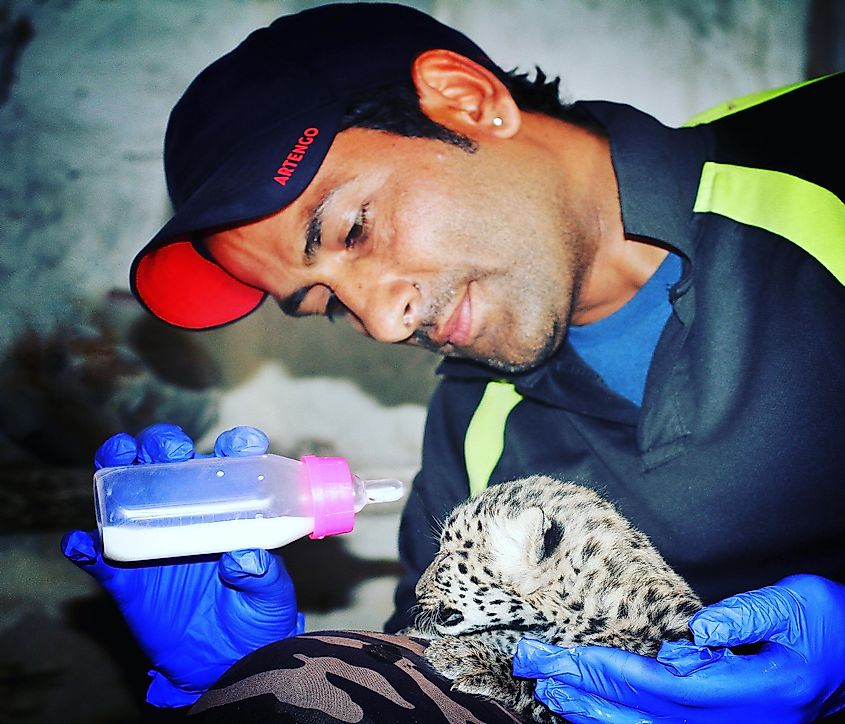 In a world riddled with environmental issues, the Bishnois' way of life seems to be an ideal one to follow. Although these people struggle today to align their beliefs and customs to the rapidly changing society, their unity and deep-rooted principles keep Bishnoism alive. 
"We believe in Vasudhaiva Kutumbakam or 'the world is one family.' As God makes all life, animals and plants are also part of this family. Hence, we must take care of them. We must also keep our needs within limits to check the wanton destruction of nature. To stay happy and healthy, we must spend more time in natural settings," said Swami Vishudhananda. 
Now, only time will tell whether India's Bishnoi community will inspire more people to save the environment, or their beliefs and principles will dilute as they get more integrated into the mainstream society under the influence of globalization. But there is no doubting that the Bishnois are heroes of the conservation world, warriors of Mother Nature, who have been saving the environment for over 500 years. Their contribution to environmental protection is truly worthy of global praise.
Acknowledgments: Lt. Col. Shakti Ranjan Banerjee, Honorary Director, Wildlife Protection Society of India; Praduman Singh Chandelao, Chandelao Garh, Jodhpur District, Rajasthan; the Bishnoi community of India.