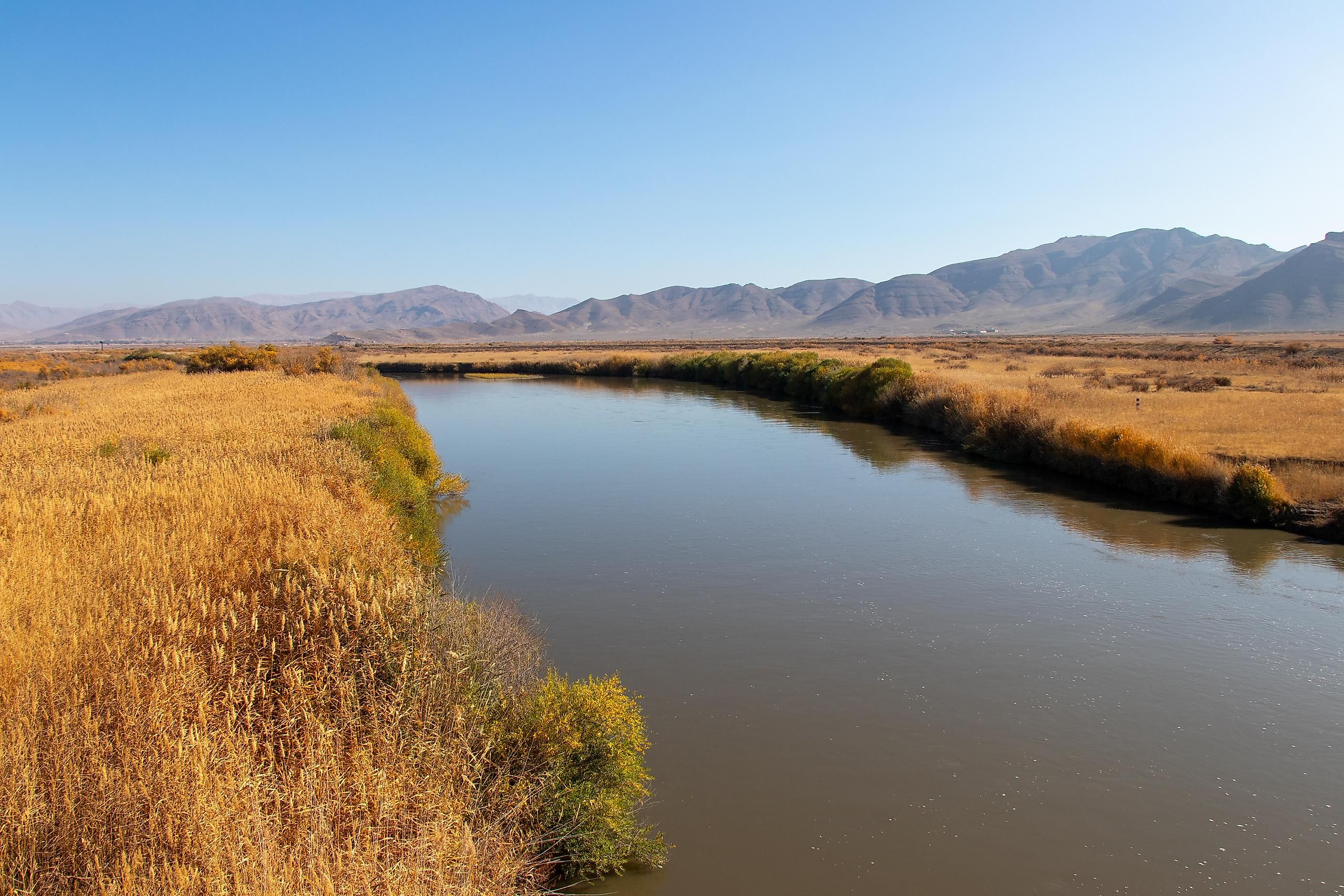 The Aras river flows through Iran, Armenia, Azerbaijan, and Turkey. It is one of the longest rivers in the Caucasus, a region between the Black Sea and the Caspian Sea. It is also the largest tributary of the Kura River. It is a river of great historical significance as it was chosen to serve as the geographic political boundary between Qajar Iran and the Russian Empire. Today, it continues to flow along international borders covering 666 miles before joining the Kura River, which drains into the Caspian Sea.
Geography Of The Aras River
The total length of the Aras River is approximately 666 miles (1,072 km), and its watershed covers an area of 39,000 square miles. The Aras River traces its headwaters to a place near the city of Erzurum in Turkey. It then flows through the country to meet the Akhuryan River southeast of the Turkish district of Digor. It leaves Digor to flow along the border between Armenia and Turkey, and later the borders between Iran and Armenia, and Iran and Azerbaijan. Finally, the Aras River enters the Kura River in the Azerbaijan city of Sabirabad. The Kura River later drains into the Caspian Sea.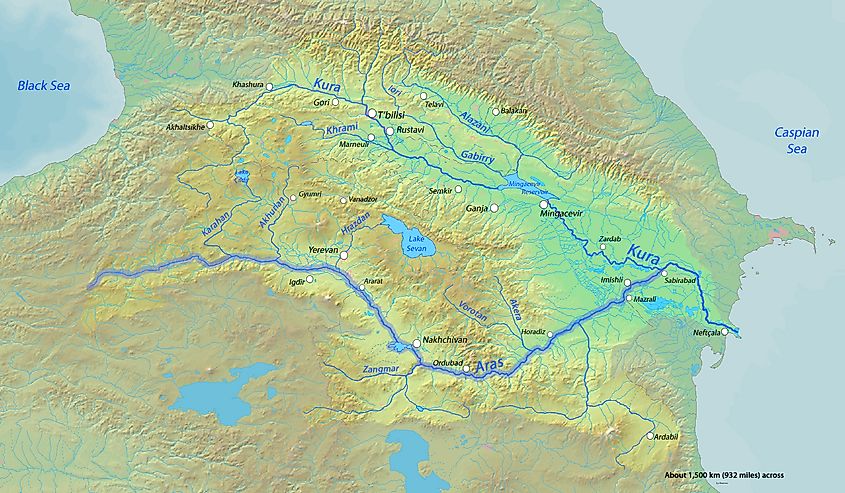 History
The Aras River has many names in the countries through which it flows. According to Armenian tradition, the river is named after Arast, who was the great-grandson of the founder of the Armenian nation, Haik. Thus, in Armenian culture, the river has been celebrated as a symbol of the pride of the Armenian people.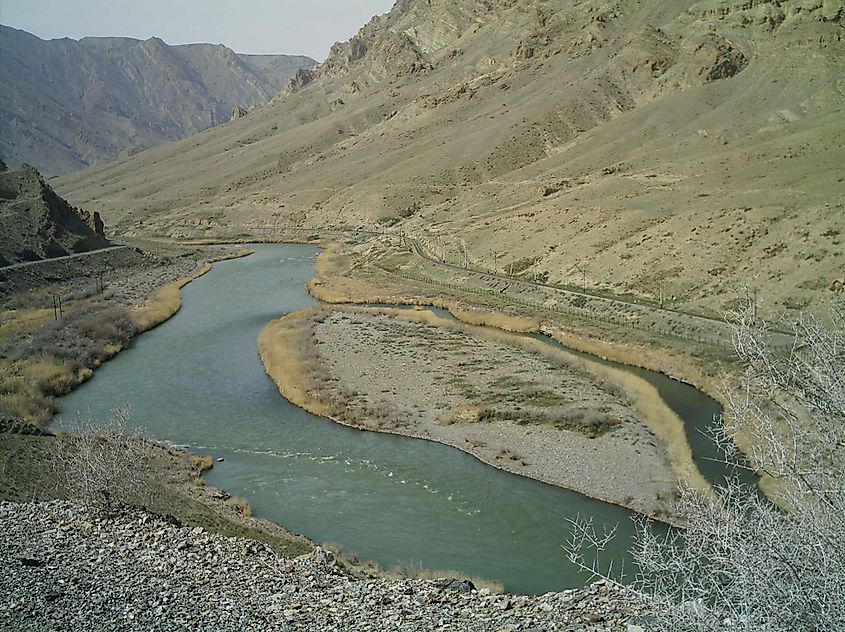 The Aras River was not only mentioned in ancient texts but also has a significant place in modern history. As per the Treaty of Turkmenchay and the Treaty of Gulistan, the river was used to define the boundary between the Russian Empire and Qajar dynasty-ruled-Iran. Today, it continues to flow through several international borders. Several dams also exist on the river, the most important being the Aras Dam, which was built in the 20th century by Iran and the Soviet Union.
Tourism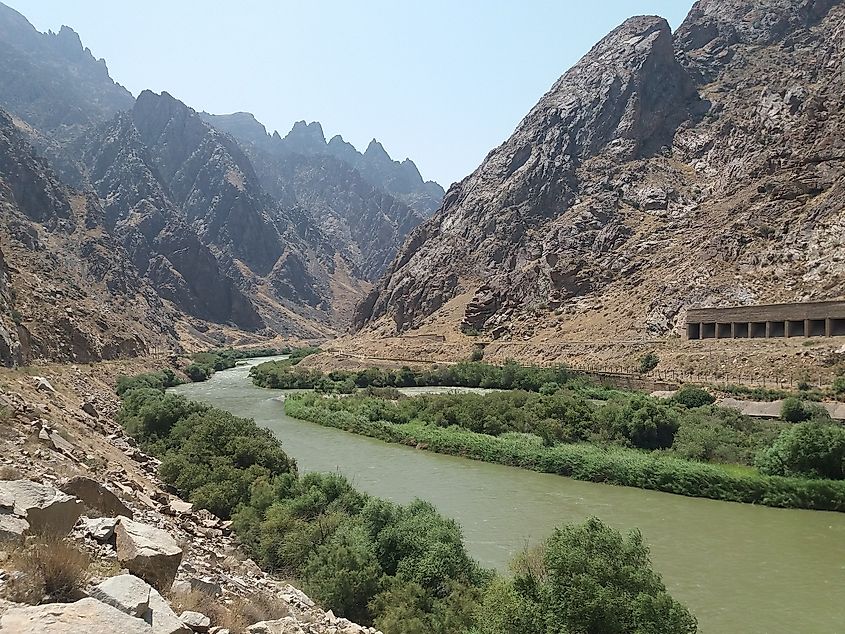 Today the Aras River is more than a political border. It is also a tourist attraction. There are natural and cultural attractions that bring people to the Aras River. The Saint Stepanos Monastery is near the Aras, which is a UNESCO World Heritage site. The Armenian monastery sits in a canyon along the river on the border of Iran and Nakhchivan. The building dates to the 9th century but has undergone restoration and rebuilding after earthquakes and wars damaged the building.
Two historical bridges are located along the Aras River called the Khodaafarin Bridges. The first bridge, built in the 11th and 12th centuries, has around 11 arches. The second bridge has 15 arches and dates back to the 13th century. There are also rumors that the Aras River Valley was the location of the Garden of Eden.